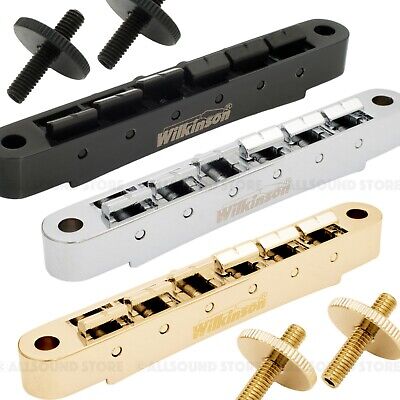 High quality bridge made in S. Korea.
I have bought 2 of these, one for an Orville LPC & another for the Tokai LS-65.
These bridges take an already decent guitar to the next level.
They are affordable, well made and outstanding.
Proof that you don't need to spend $100+ for a decent bridge.
Will fit any Gibson style ABR-1 with M4 posts.
And each saddle has C clips instead of a wire retainer, no more rattle.