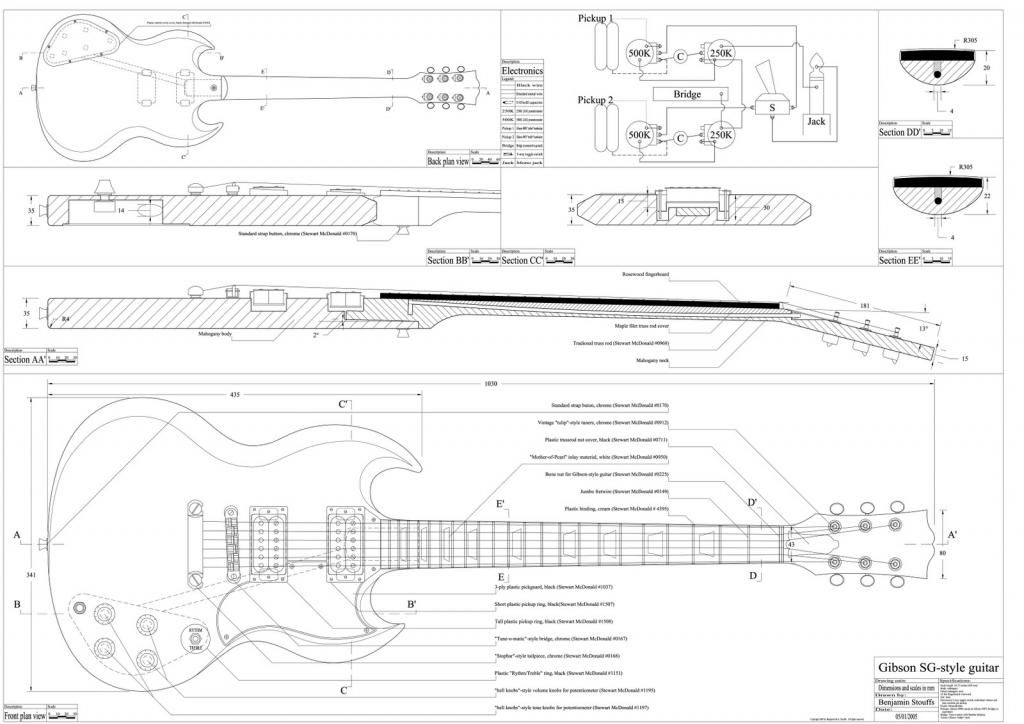 Hello, This is my first guitar build. I've been reading forums and watching videos for a few years and I've decided to build a Gibson SG since I've wanted one fore a while.
I've searched and these are the best plans I've found. They're very detailed as far as Stewmac part numbers, but I need some measurements. Particularly, from the end of the fretboard to the pickup, to the pickup, to the bridge, to the tail piece, to the edge of the body. I know where the bridge goes from the scale, but the bridge is placed at an angle, so do I measure from center? Also, I've read that the sides are too deep on these plans.
I'll buy them if someone can recommend a site that sells accurate and detailed plans.
Thanks.