I took a little time off my build. I've had the holly for quite some time so I decided to put the veneer on the peghead. It's 3/32" thick.
When I had it on I noticed that one of the corners was out of wack. I guess someone passing through the garage must have dropped the neck or something. The damage wasn't noticable until the veneer was glued on. Notice how the corner on the left side is off: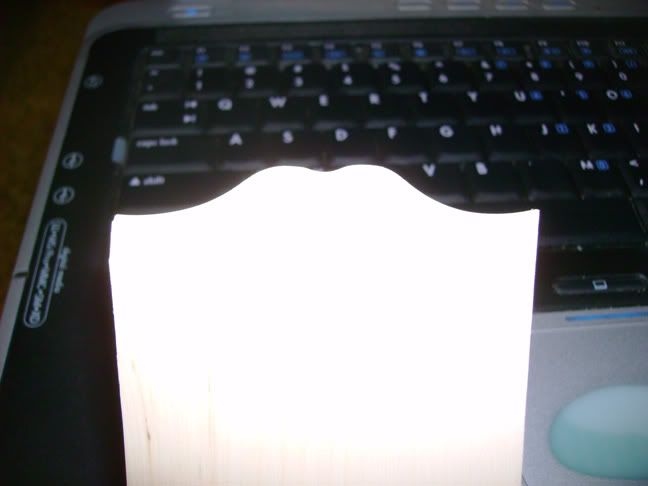 Needless to say this ticked me off pretty bad.
When I regained my sanity I thought that maybe the damage could be a good thing. I never really wanted to do a direct replica of the open book headstock. The problem was I really couldn't dream up a decent alternative design.
I decided I had two choices:
1. Sand off the veneer, saw off that particular wing, glue on another mahogany veneer, glue on another veneer, and then reshape that side of the headstock.
2. Come up with a different headstock shape and leave the veneer on.
I'm leaning towards #2.
I started doodling tonight and came up with a few possibilities that would be easy to achieve. Some of them are a bit ESP like but not as aggressive. Please tell me which one you like.
1. slightly asymmetrical
2. different but symmetrical
3. Starting to get into the ESP shapes
4. More aggressive ESP shape
5. Most agressive of the ESP type shapes
I like 1 and 5 the best. I'd love to hear your opinions.