Joined

Jan 26, 2011
Messages

3,028
Reaction score

2,551
Is there anything that can be done to make an old guitar a little bit lighter?
I've got an old LP that I love and I spent a fair bit of time fixing up. I bought it as a disused body/neck and gradually made it playable again.
Its an outstanding guitar and even my local guitar techs love it.
One problem, its a bit too heavy for my liking. I'm not sure of the exact weight but its between 4.5-5kg, so about 10-11 pounds.
Is there anything I can do to reduce the weight a bit? I really love how this guitar plays and I don't want to sell it and just buy another.
I've had a crazy idea to drill/bore into the body via the jack hole and control cavity and basically bore some wood out of the body. I'd obviously be using a fairly long drill bit for this.
I'd drill holes similar to the red lines on the photo below (not my actual guitar)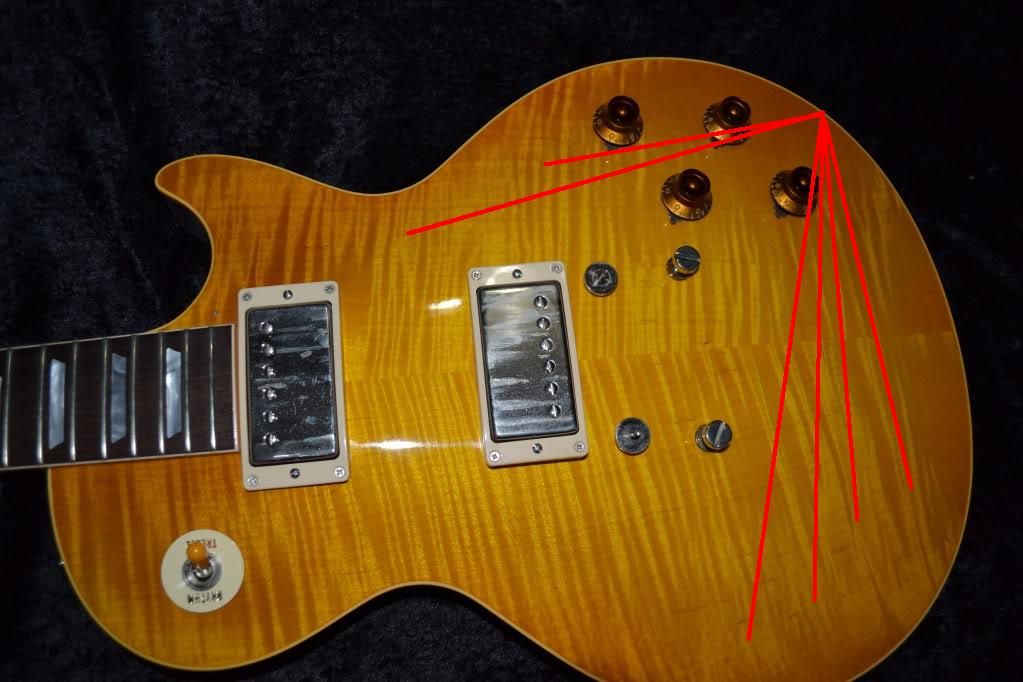 Is this feasible or ridiculous? How much weight could potentially be removed?