Joined

May 13, 2009
Messages

170
Reaction score

105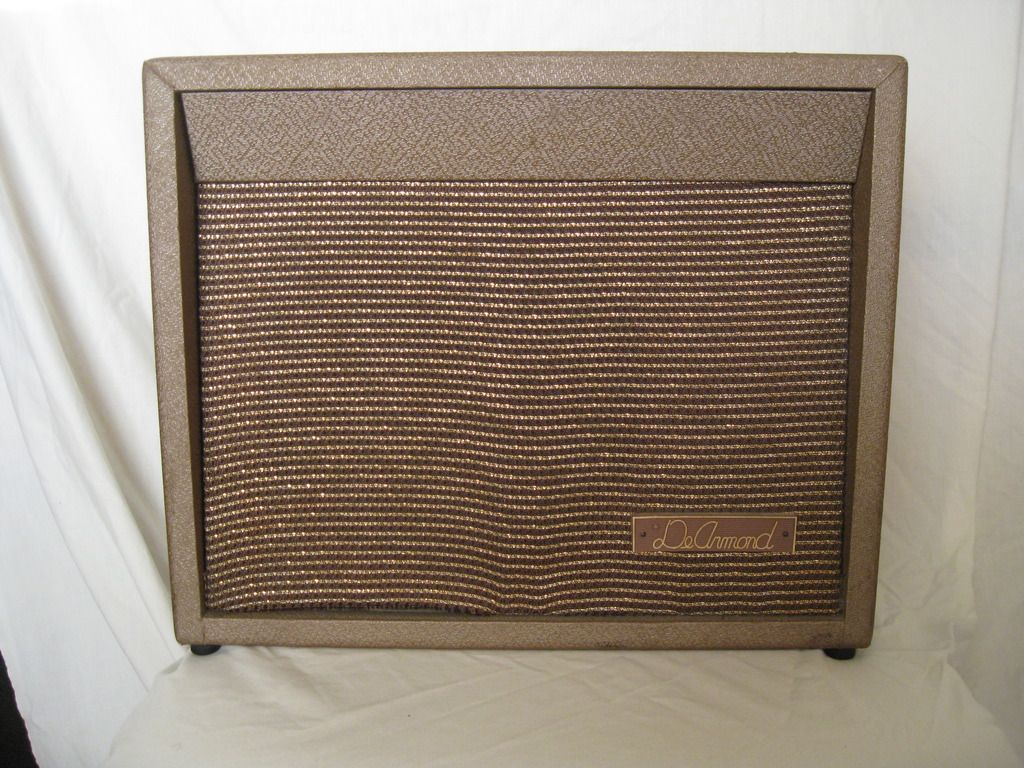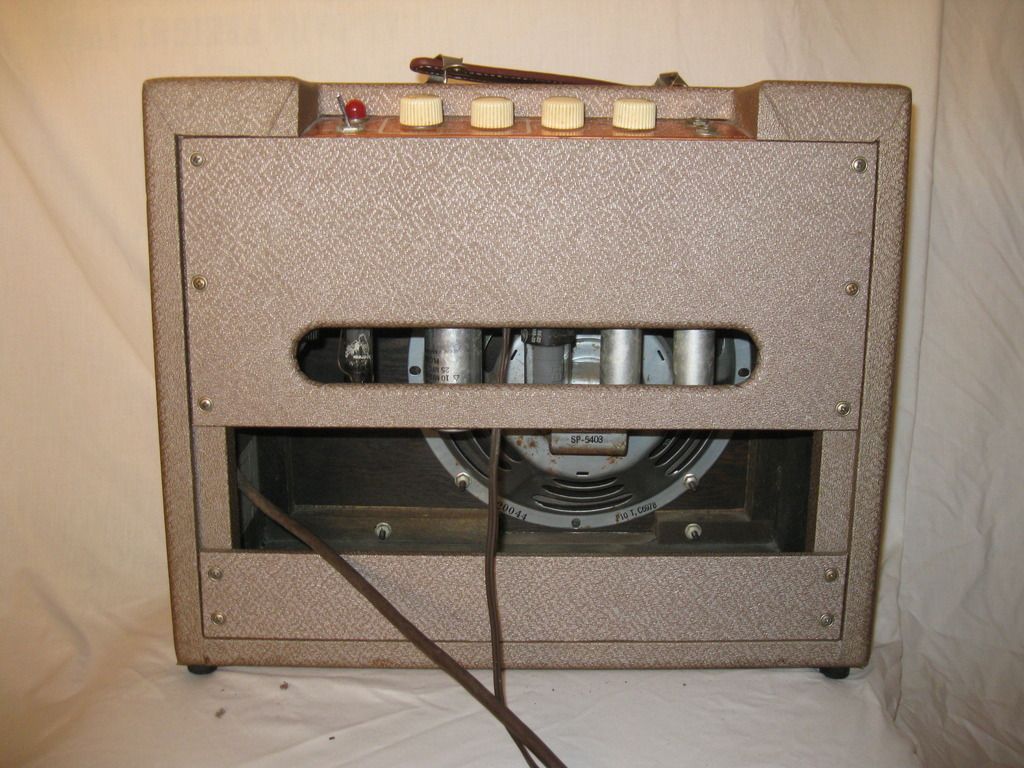 https://sandiego.craigslist.org/ssd/msg/6016079606.html
This is a relatively rare and fully functional DeArmond R5T tube amp from late 1960 or early 1961. These were made in Toledo, Ohio by Rowe Industries, the makers of juke boxes and DeArmond guitar pickups. They also made amps for the Martin guitar company. They are high quality amps that were rather expensive at the time they were made. The DeArmonds and Martin amps were more expensive that their Fender or Gibson "equivalents". Their high price and limited distribution both help to account for their rarity.
These amps are real screamers. The original oversized power and output transformers made by Midwest Coil and Transformer are both present. The transformers are a big part of what makes the DeArmond and Martin amps so great. Although this amp only runs a single 6V6 output tube, both the power and output transformers are larger than those in a Fender Princeton Reverb that is running a pair of 6V6 tubes.
The tube compliment is:
1 6V6 power tube
2 12AX7 preamp/tremolo tubes
1 6X4 rectifier tube
The original Jensen P10T speaker ,which was made in the 44th week of 1960 (220044), sounds great.
There is some corrosion/pitting on the control panel. This is one of the most common problems with DeArmond amps. The copper panel on a steel chassis often results in galvanic corrosion, like what can happen when you mix copper and galvanized iron pipes in your plumbing. This problem doesn't occur with the Martin branded amps as they have a chrome control panel.
The handle is new, however, the handle brackets are original. Two of the handle bracket screws are not original.
The knobs have all been changed and likely came from a Harmony guitar.
The original footswitch for the tremolo is hardwired to the chassis and works as it should.
The end of the AC cord is wrapped with tape. I will include a new 3 prong cord that has a nice vintage look.
The price is $1385, including PayPal and insured ground shipping in the continental U.S.
Please check out the Craigslist posting for additional pictures.
If you have any questions, you can reach me via the Craigslist posting, or my MLP contact info.
Thanks