Joined

Jul 7, 2009
Messages

2,510
Reaction score

37
A few weeks ago, my new Xaviere arrived. Initially I put up with the adjusments I made out of the box, but I realised quickly that I need to get it set up by a tech. Unfortunately I cant afford to get this done at the moment.
The main issue I have, as strange as it sounds, is that I can't get the damn allen key into the truss rod socket.
The first time I tried it was fine, but then the next day, I just couldn't get it in (Please excuse the unintended sexual innuendo).
The key just doesn't seem to be going in far enough, because it just sits there loose and doesn't slot in tightly like it should.
Now that I think about it, a few weeks ago when I first encountered the problem, I remeber trying to adjust it, and the key slipping and kind of jamming itself between the socket and wood of the neck (if you can picture this?). I'm thinking maybe the socket has moved slightly so something is blocking it underneath?
I really have no idea.
You probably don't understand what the hell I'm trying to say, but here are a couple of pics (They probably don't make it much clearer):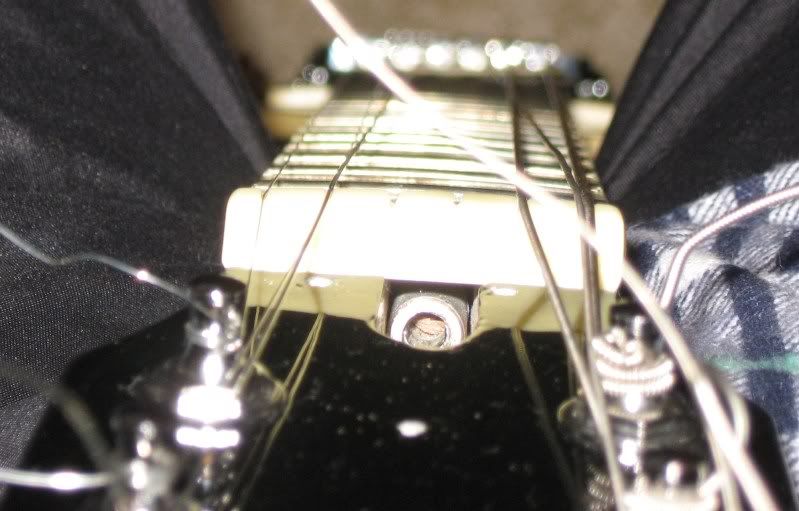 Anything untoward there?
Thanks guys.