Joined

Apr 24, 2010
Messages

1,935
Reaction score

768
I have decided to sell the guitar so I thought I'd post some pictures of the process that I got it finished from a flame top to a plain top, since I imagine I will get questions on that anyway once the ad was up...
This was what it looked like:
This was after the top refinish: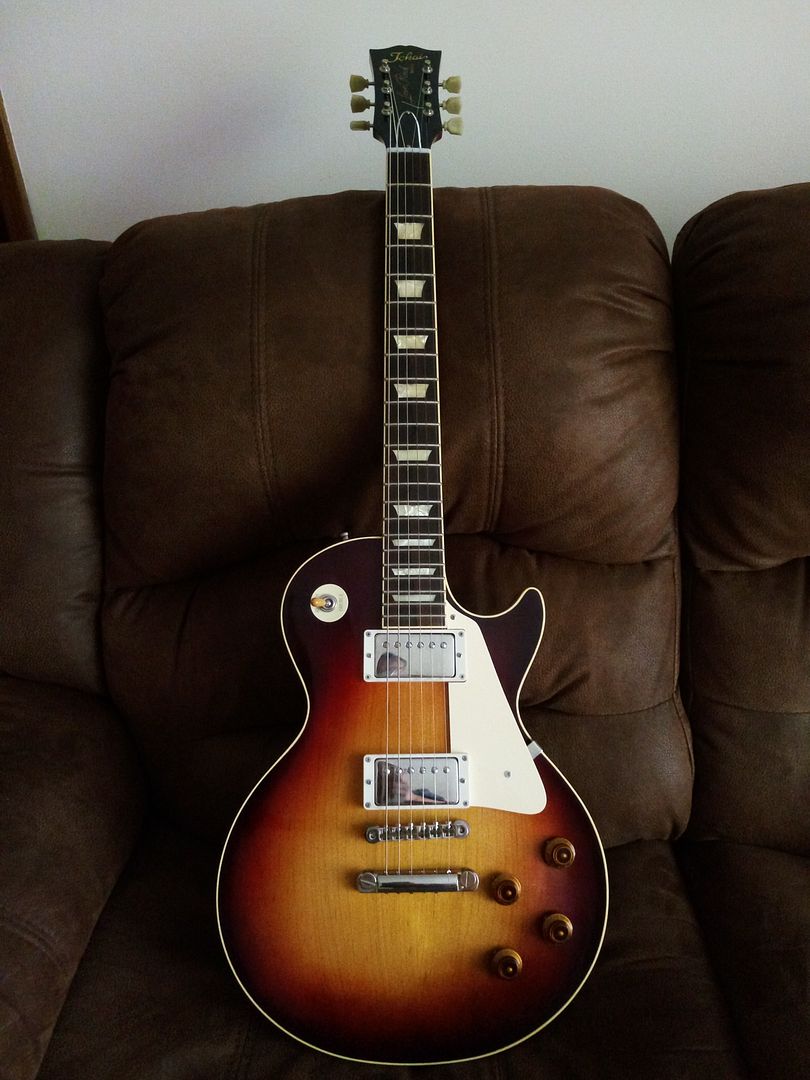 More accurate color because there's always so much red:
Not going to go over the refinish in too much details, basically the guitar plays and sounds amazing, with a big neck like a 50's guitar. It's among the best Tokai's I have ever played. But I made the purchase on an impulse and never grown into the top and finish.
So I thought I'd just refinish it in a different color: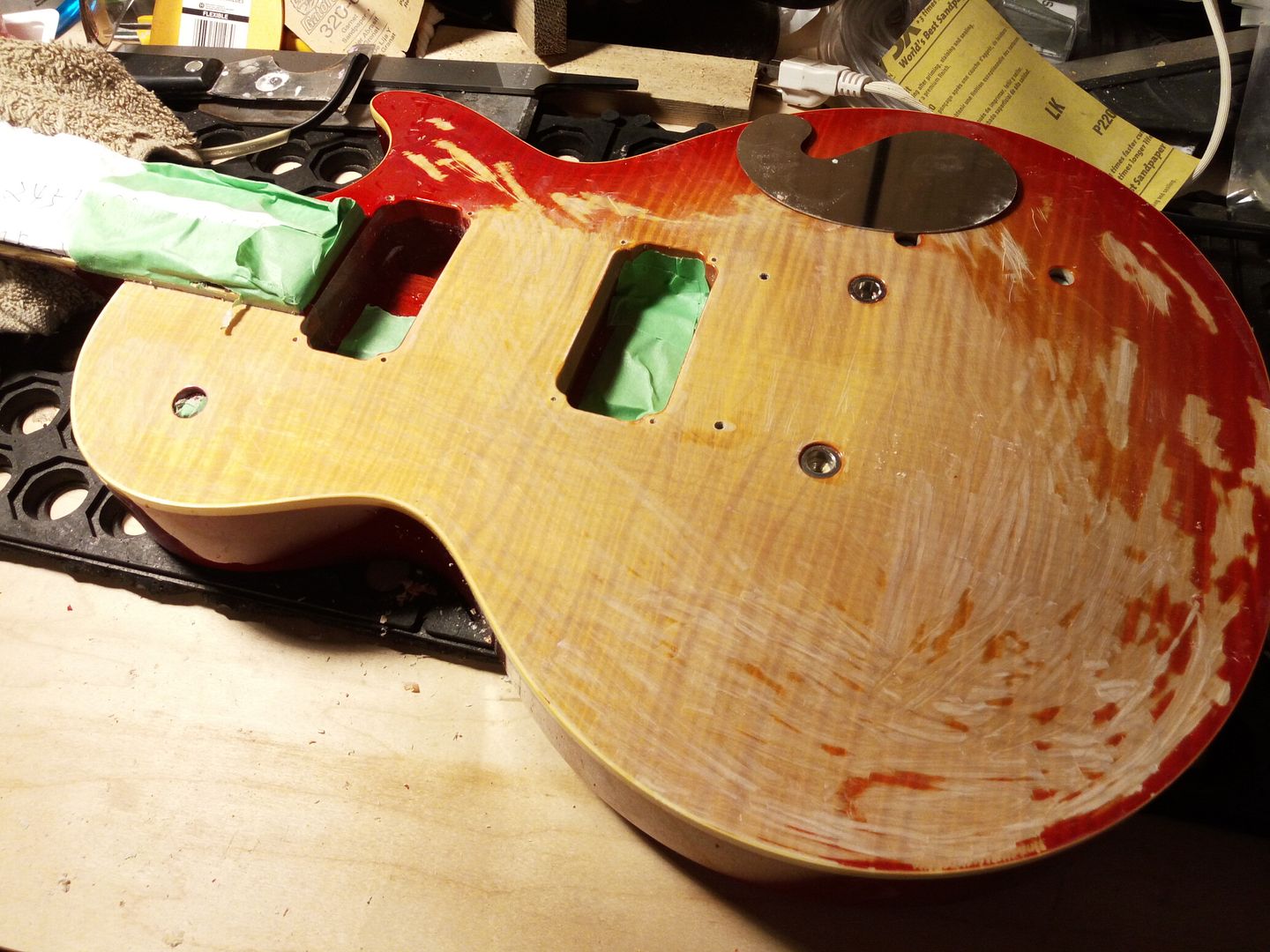 And of course, my scraper and sander went through the paper thin veneer: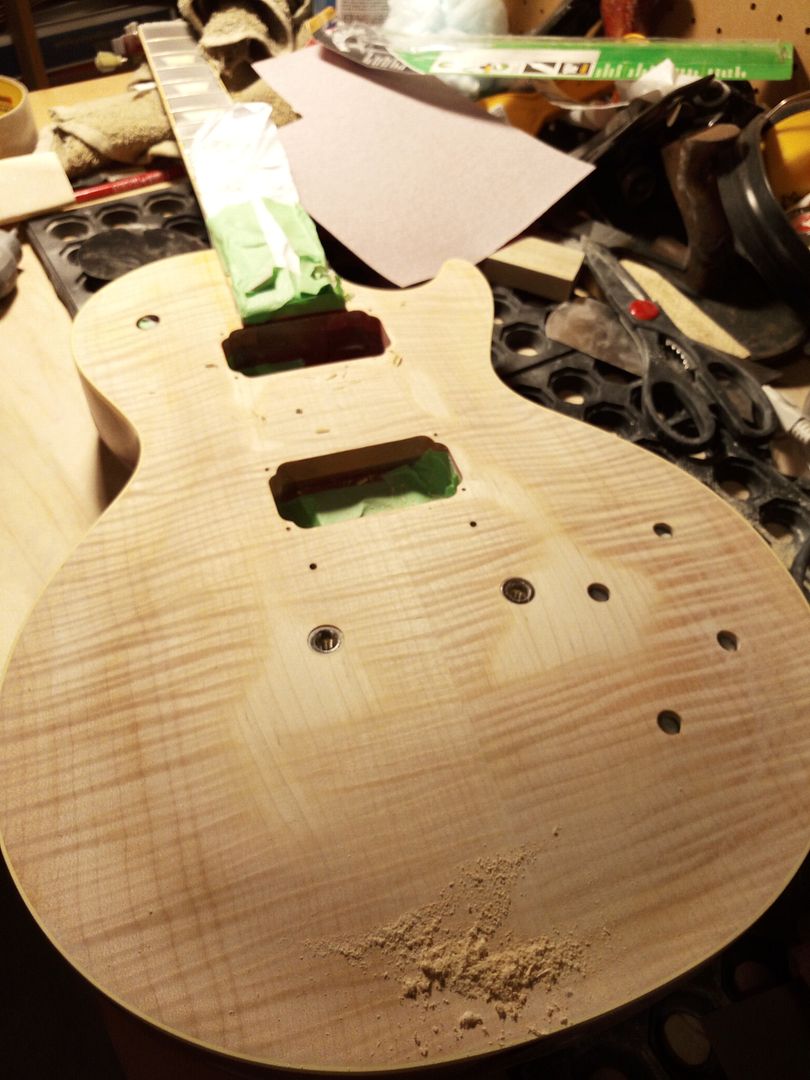 I couldn't just stop there without revealing the nice plain top:
And then that's that: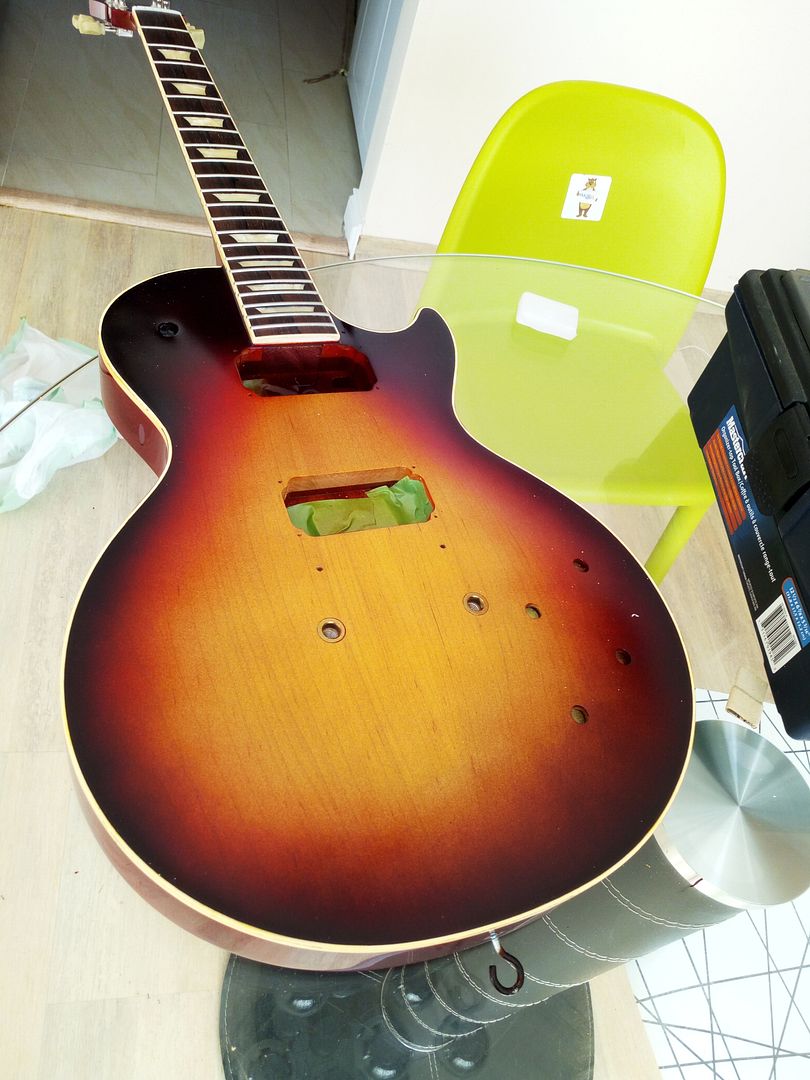 Polished and back in action: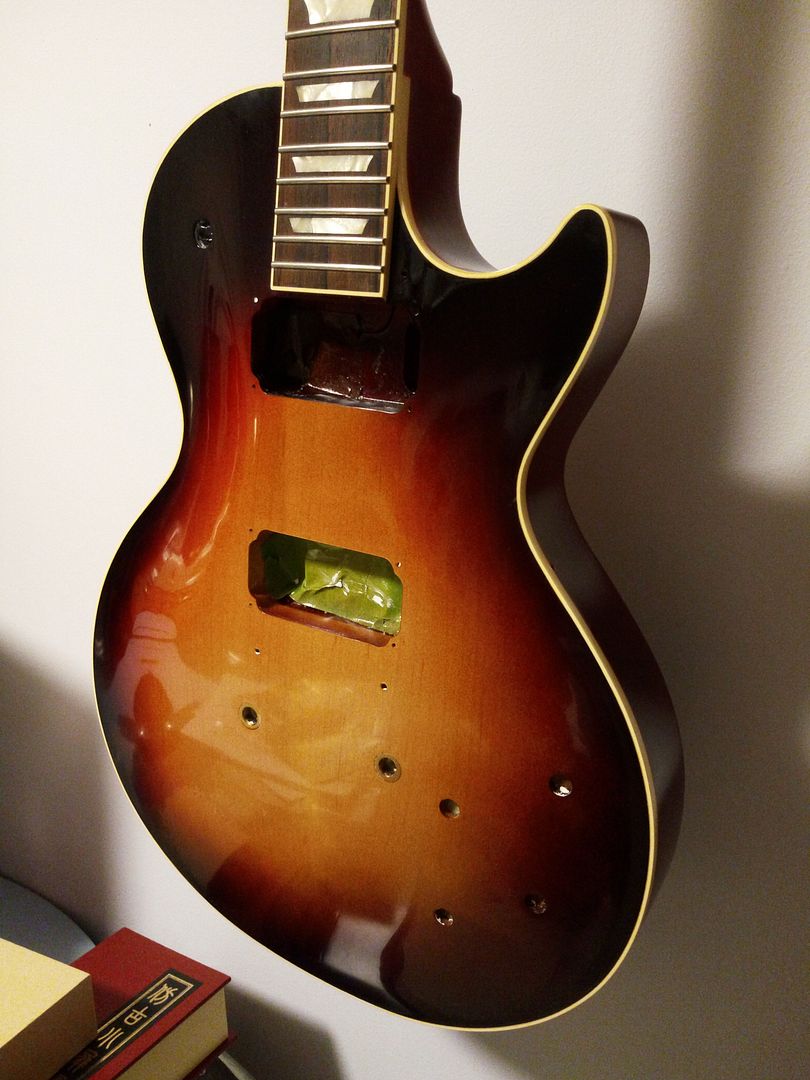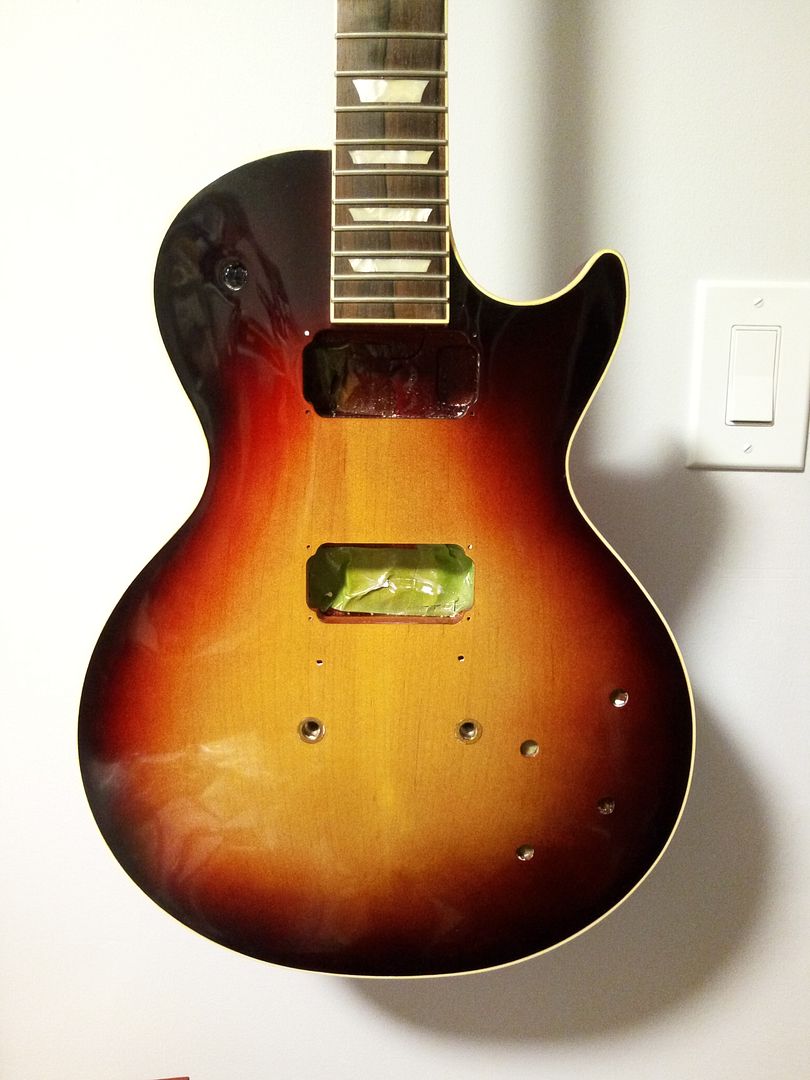 Definitely not as glossy as the factory lacquer top (on top of poly which was a b*tch to remove), instead I got it to a VOS kind of lacquer shin: