Joined

Jan 12, 2017
Messages

92
Reaction score

70
The case of a Tokai Love Rock with an identity crisis!
Please can anyone help me to identify this model?
I saw this guitar on eBay, these are the images posted there: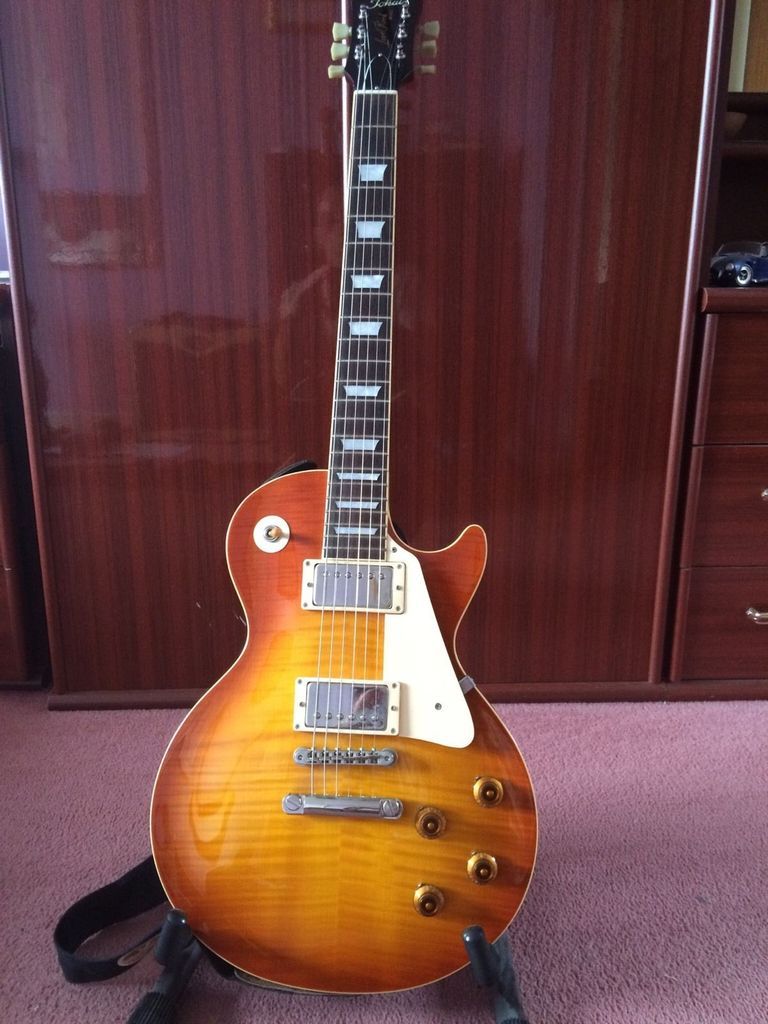 Quite a nice top... Tobacco Burst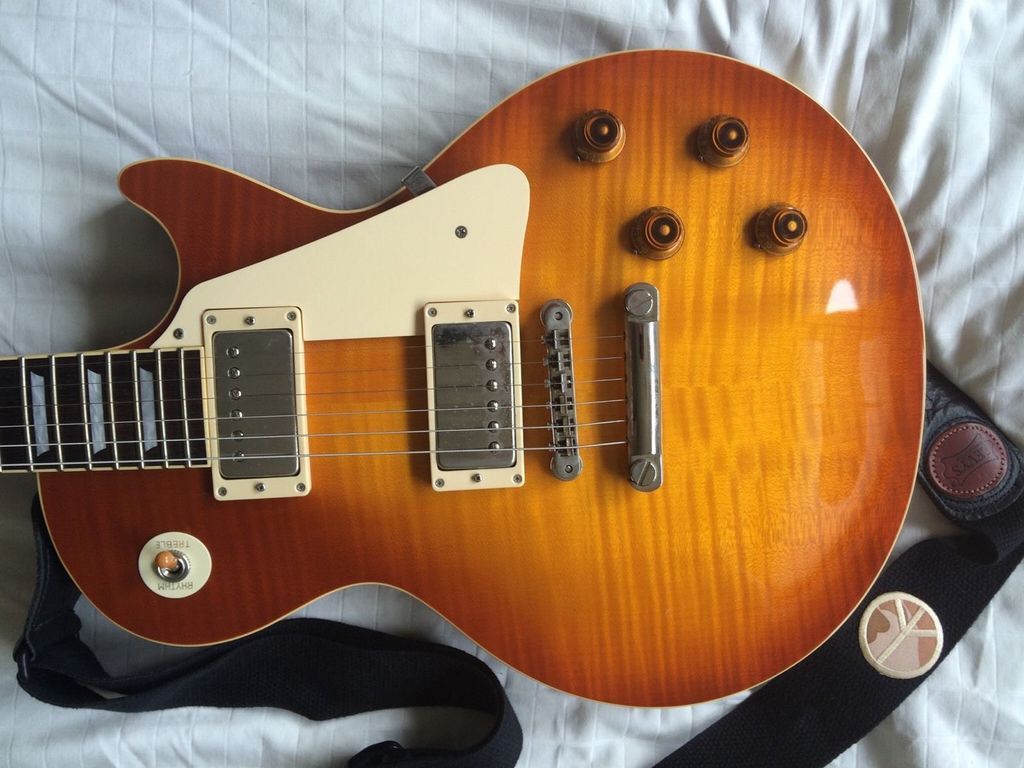 I bought this guitar on eBay, apparently I am the third owner. I find it quite difficult to identify Tokai models, this is exasperated by their crazy model numbers which change all the time, according to value!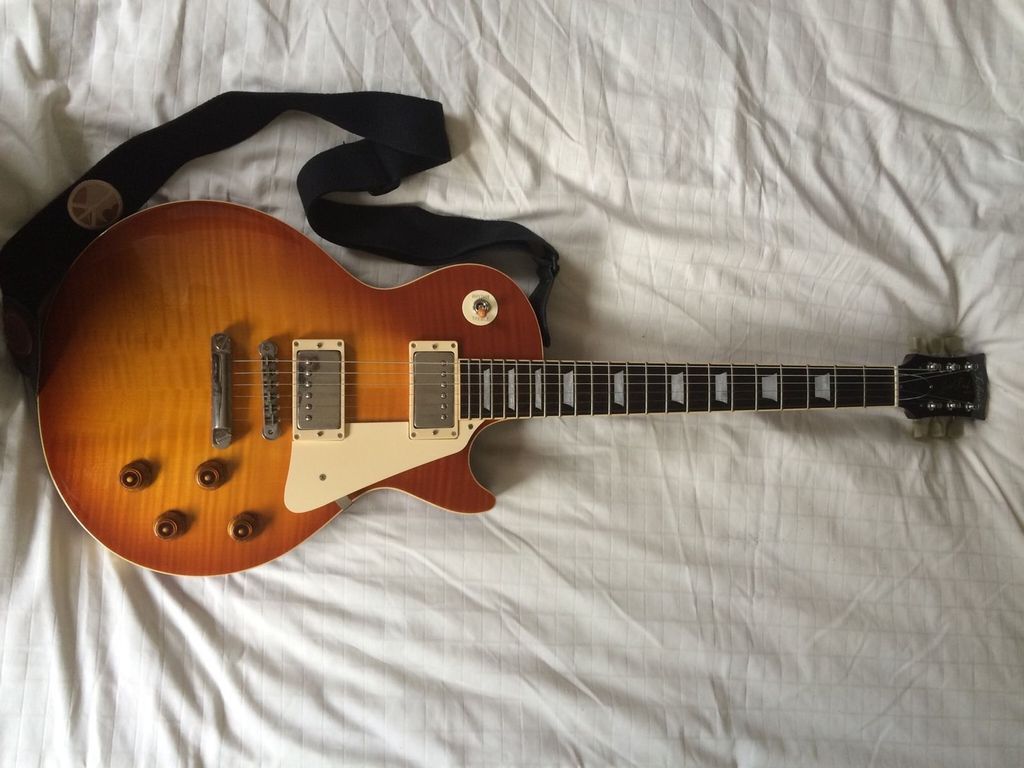 The back looks like Mahogany and 'could' be one piece, I've looked hard for a join...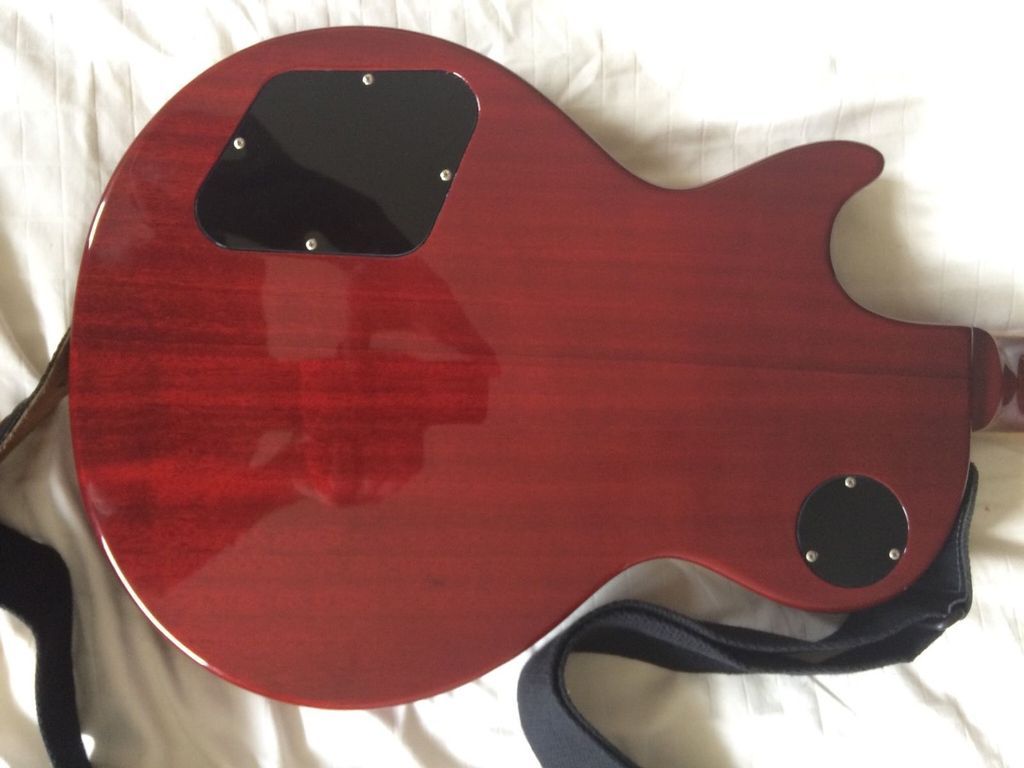 The headstock with Ping Well's and two hole trussrod cover...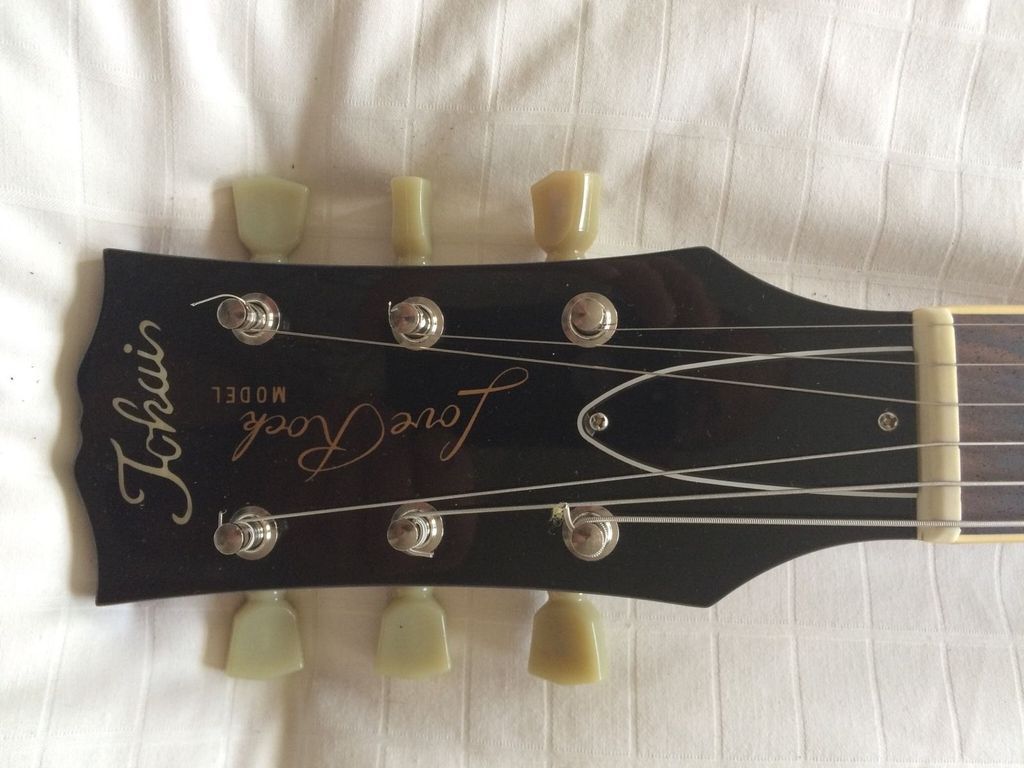 It reads on the back of the neck 'Made in Japan" plus the serial number... 2008?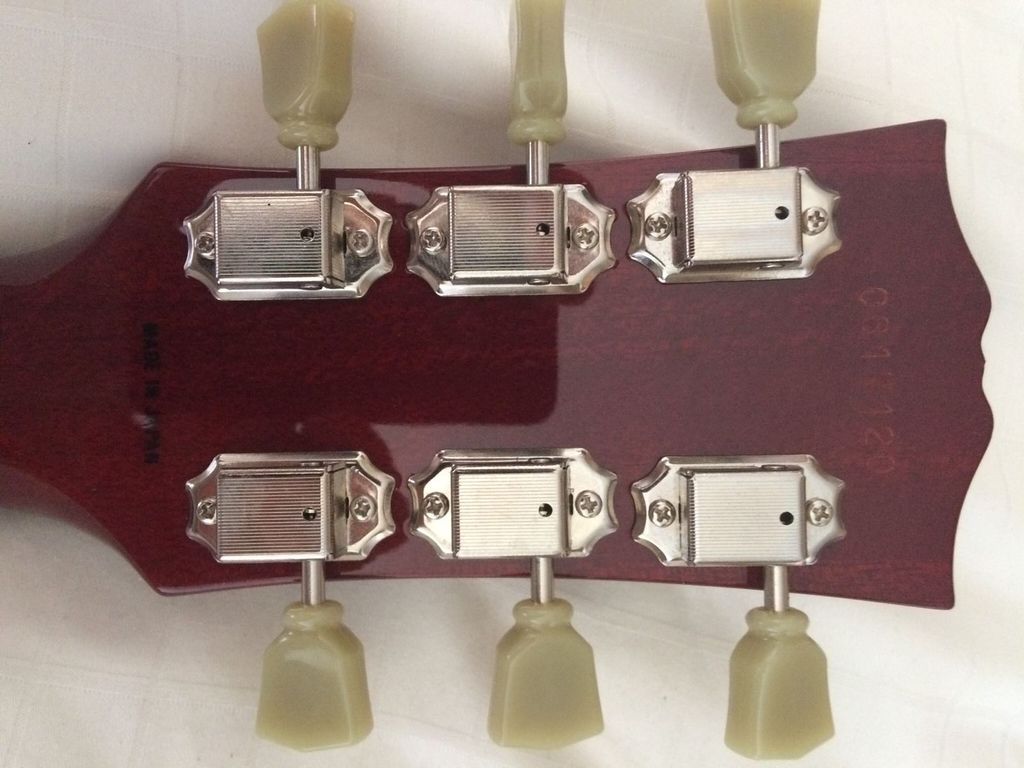 The finish is not Nitrocellulose lacquer, it is something like Polyurethane varnish.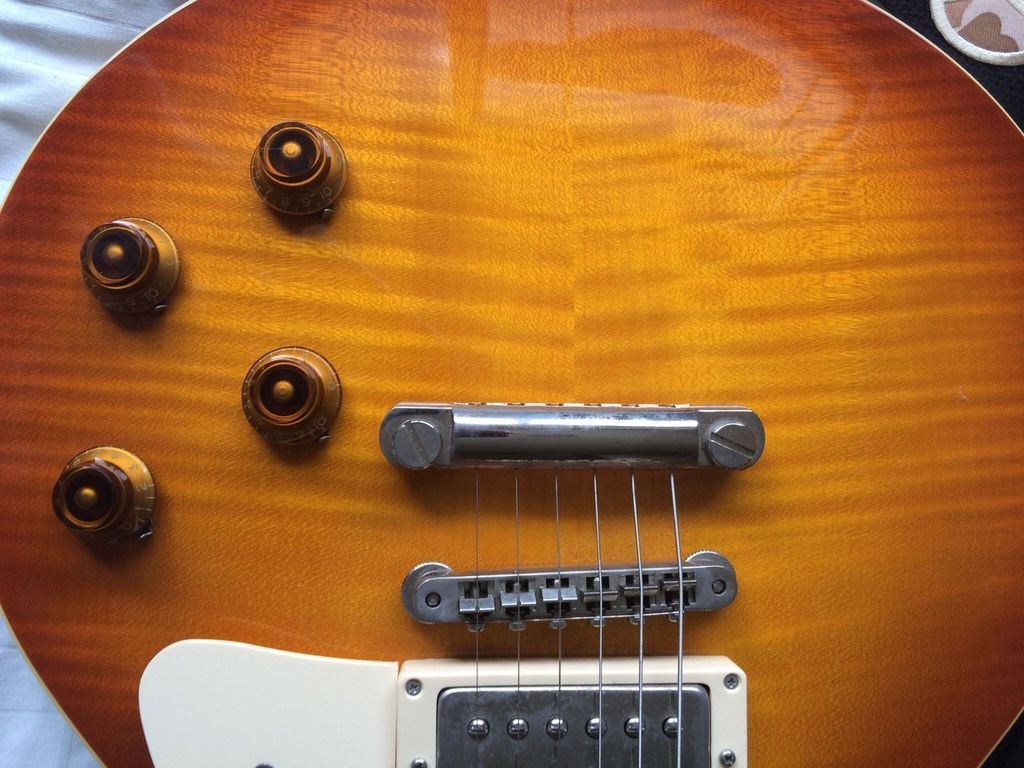 The owner wanted £525, in the absence of some vital information, I was unsure which model this was, so I made a bid of £475 which was accepted. The owner boasted that these were the 'original' strings; it was unplayable! When I got her home, I striped everything, leaving a bare body and neck.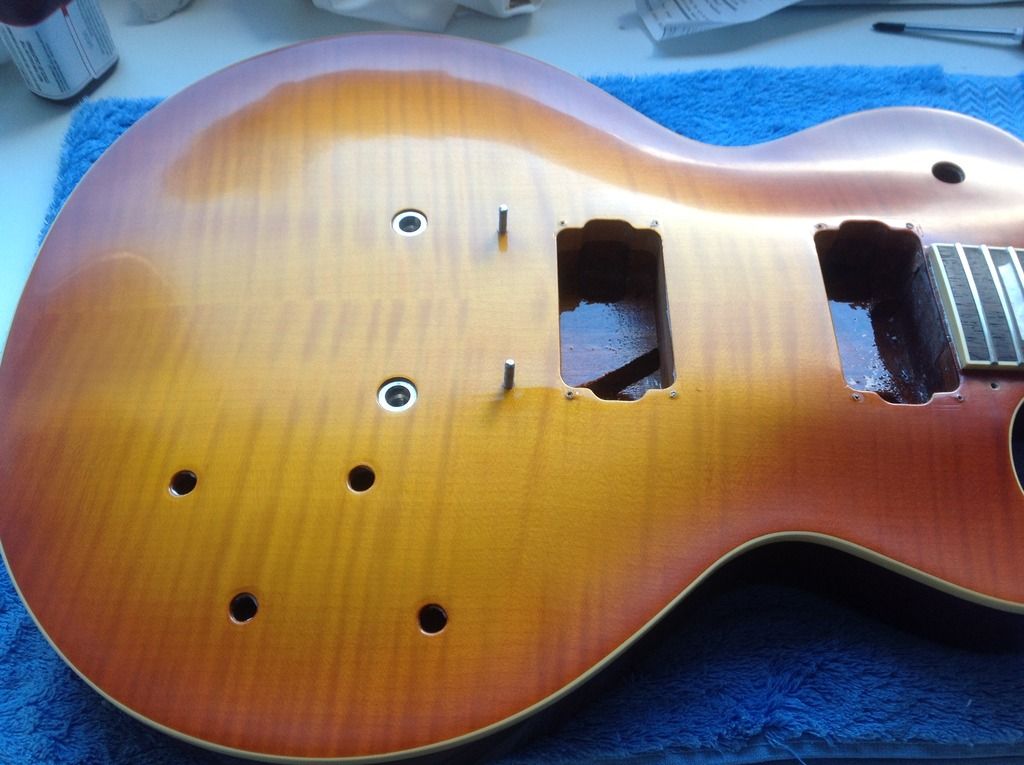 The hardware is chrome. The tuners have PW on them, the same for the bridge and stoptail. I was rather surprised to find Ping Well hardware on a Japanese Tokai! Ping Well tuners are fine, but I wasn't at all impressed by the bridge and stoptail, the stoptail bolts were actually bent by the string tension! What kind of metal bends like this?
The electrics: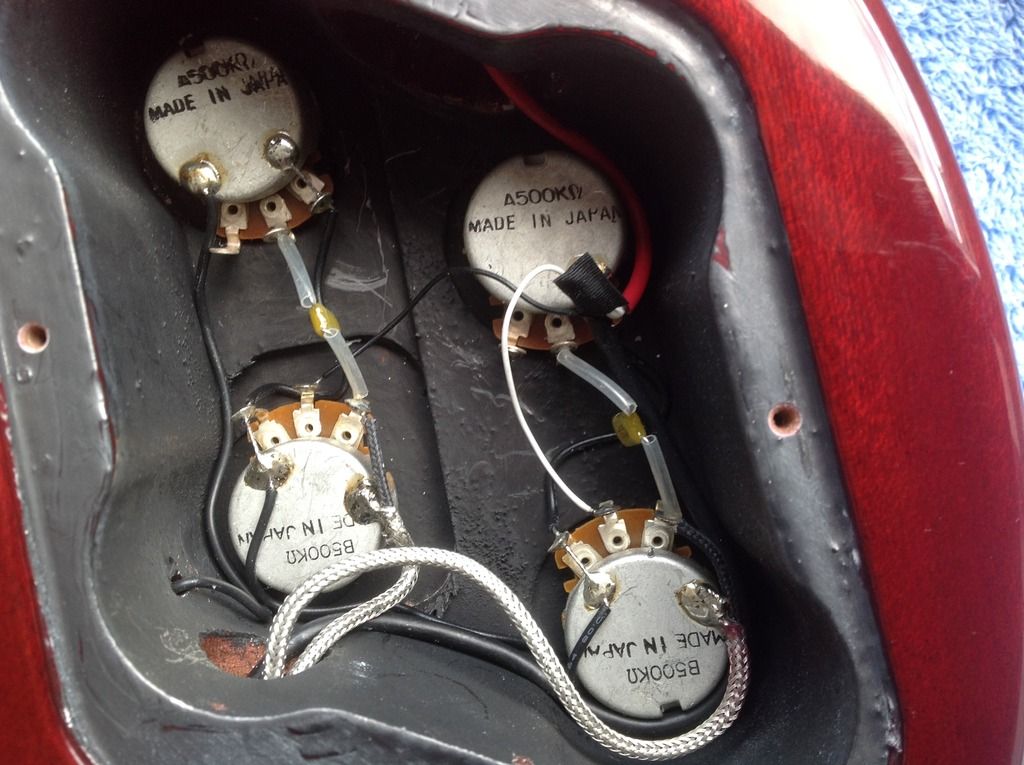 Not exactly impressive, the pots have Japan written on them, tiny caps!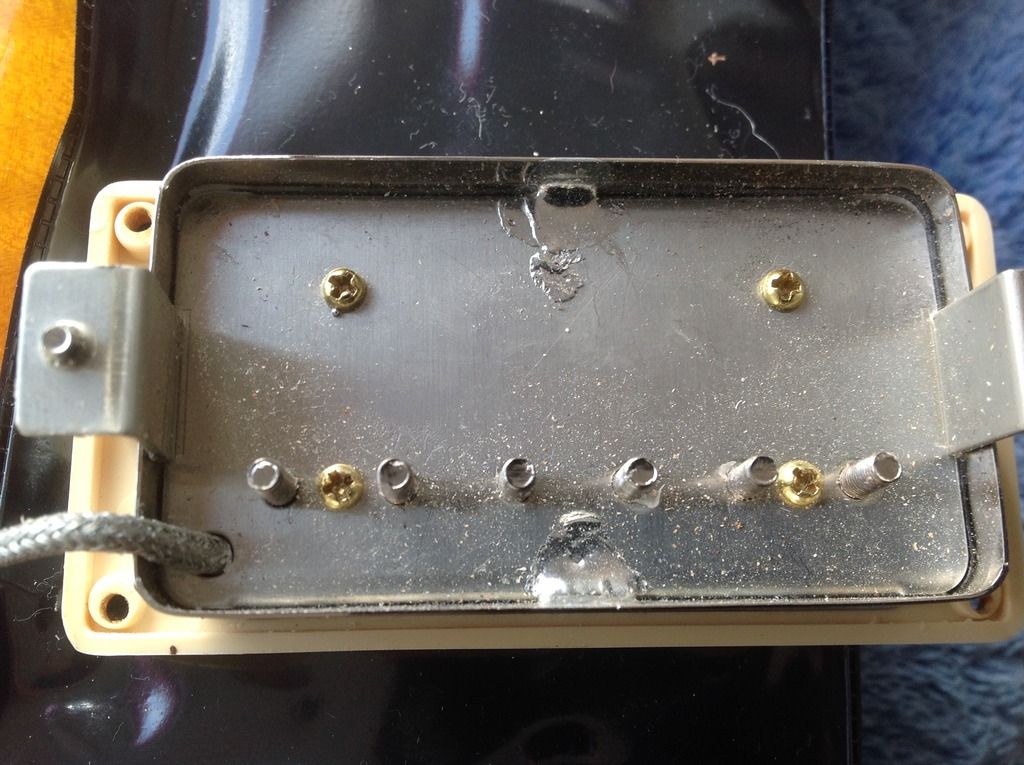 The Pickups, they have thick chromium plated covers and pole piece screws, underneath there is nothing written, the wax potting looks very heavy too. I searched on the internet, they could be Kaiyo Mk2...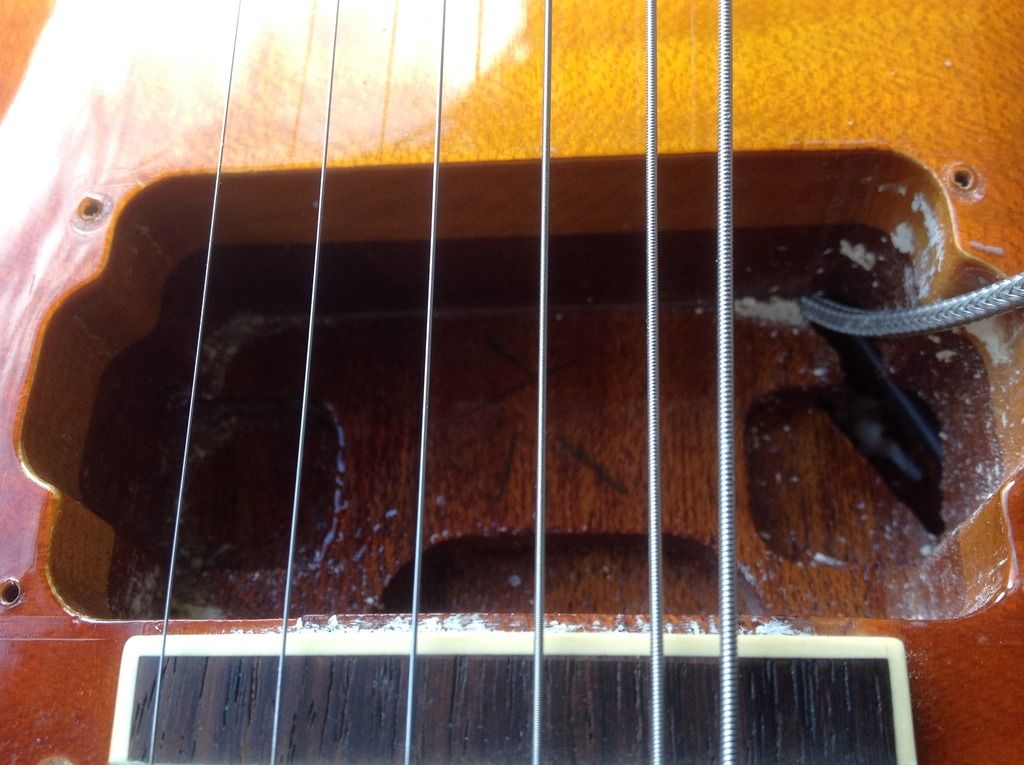 The Neck joint is a short tenon, not entering the pickup cavity. The top, it looks like Maple, two piece, however it looks as though it's a veneer over a cap. There is something written in the pickup cavity...???
The next two images are after some serious modifications...!!!!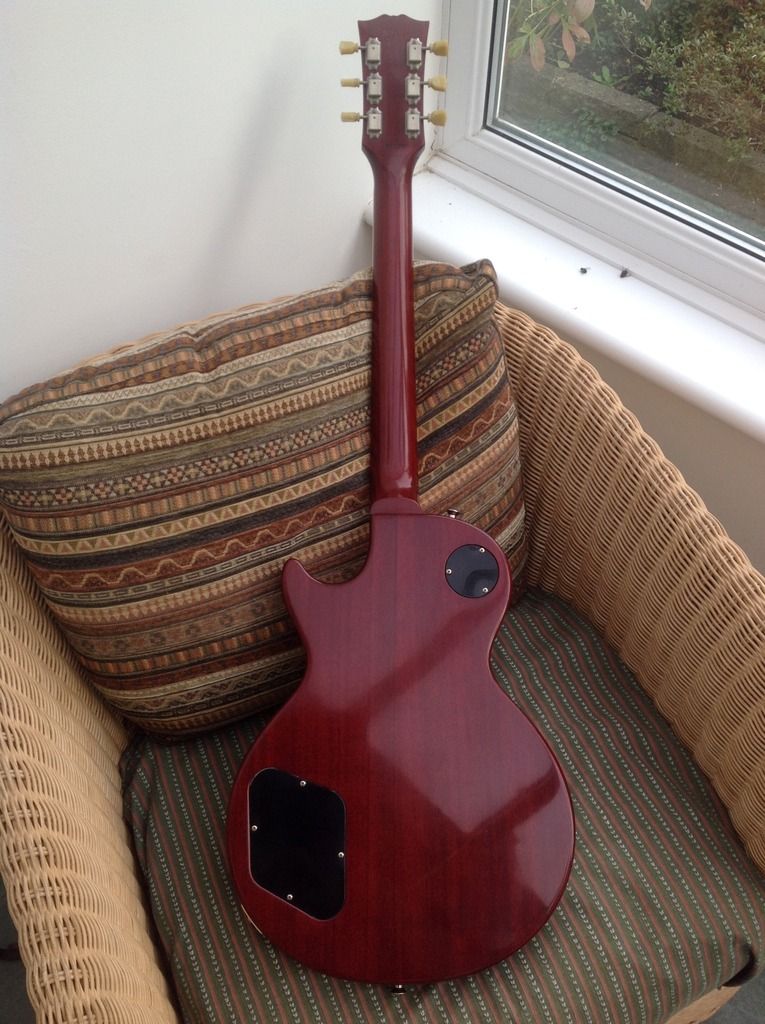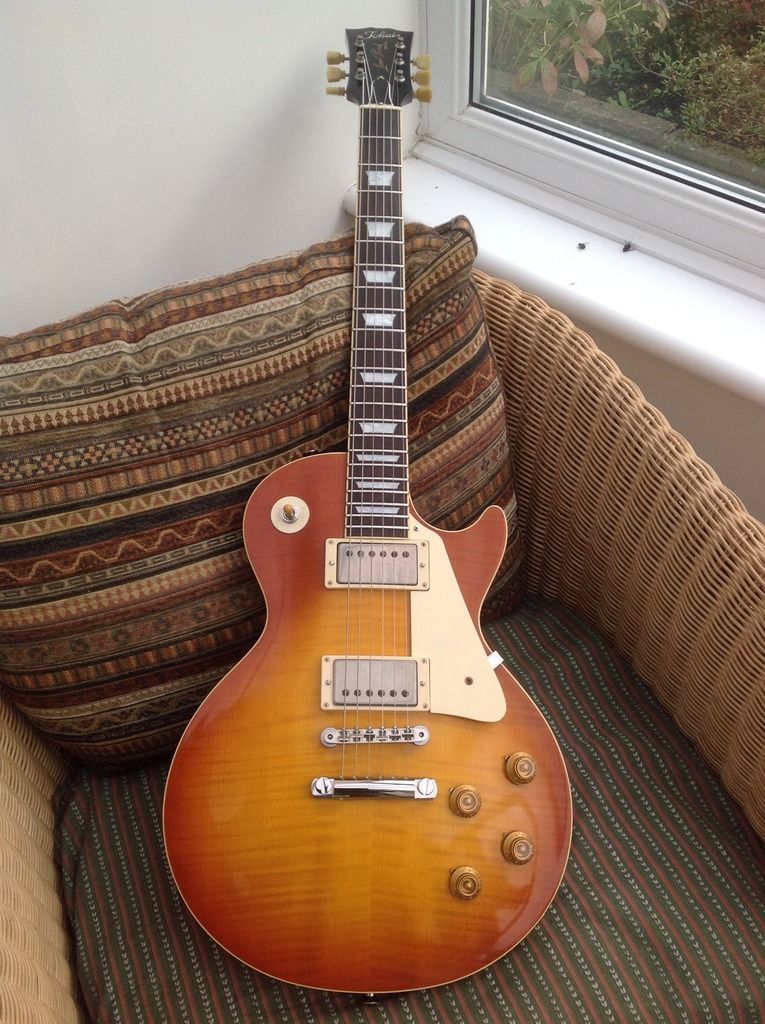 Oh, I almost forgot, here's the case...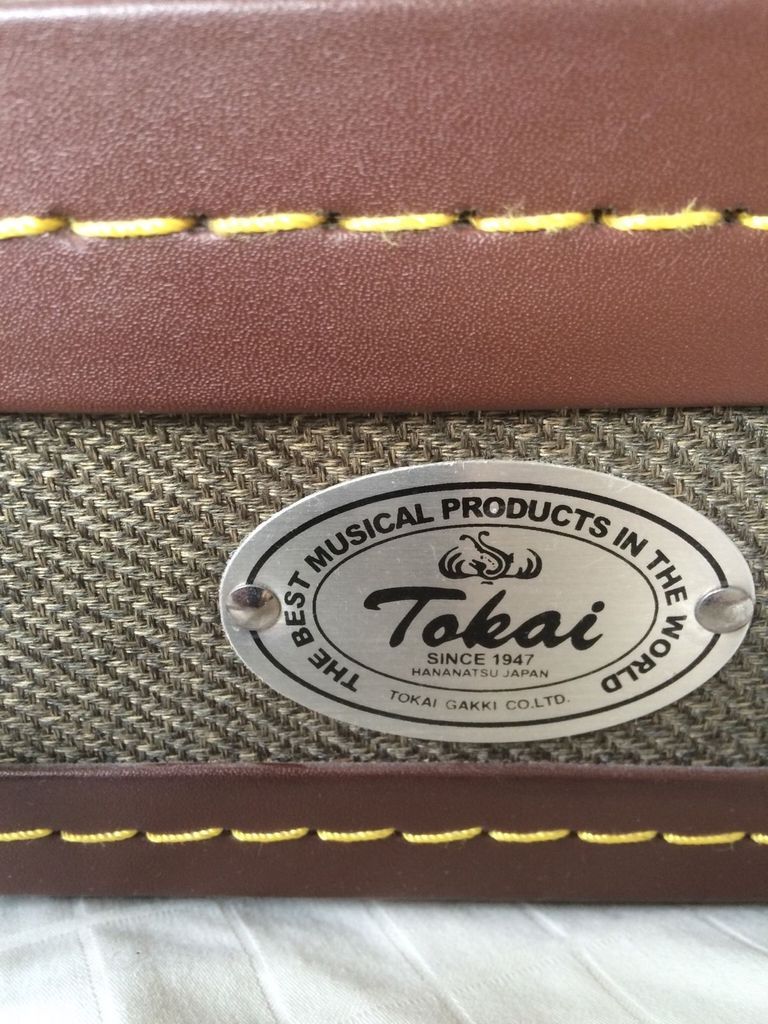 I don't agree with the case logo, "best musical products in the world", I just don't understand the presence of Chinese hardware.... on a Japanese guitar, what's the point? Tokai make cheaper guitars in China, the Chinese rubbish surely belongs on those Chinese guitars, not on a Japanese model!