Joined

Dec 4, 2009
Messages

1,213
Reaction score

955
It was surprisingly sunny today, and seeing as this is England, and that happens here once every Thirty-Five years or so, I though I'd better take the opportunity to attempt some half decent Photos of my Guitars.
First off, here's my 04' Les Paul Classic:
The Camera (I'm assuming) makes the Cherry-Burst look unpleasantly "Clowny", but in person, the transition from Red to Yellow is far more subtle.
It's funny, that in direct sunlight, you can pretty clearly make out the grain in the wood on the front of the headstock (not sure if the picture shows it), I thought that they were painted solid Black.
Here's my newest addition, my Les Paul Standard Plus LTD Brimstone:
It's a good thing that I've finally got some good pictures of this thing up, As they've become fairly common on the on-line stores recently (Funny that, for a limited run, that as far as I can tell has been going since 2008), but all the stock pictures I've seen of them make them look bright Purplish-Pink, whereas they're actually quite good-looking in person.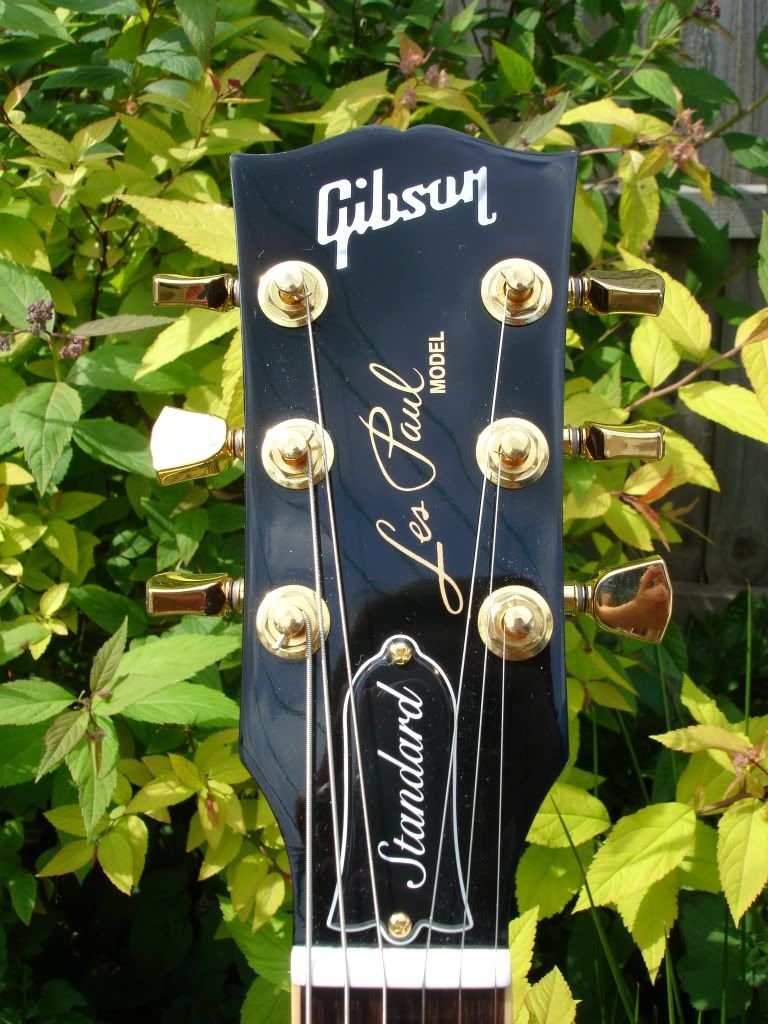 Oh, what the hell! Here's my 08' Strat: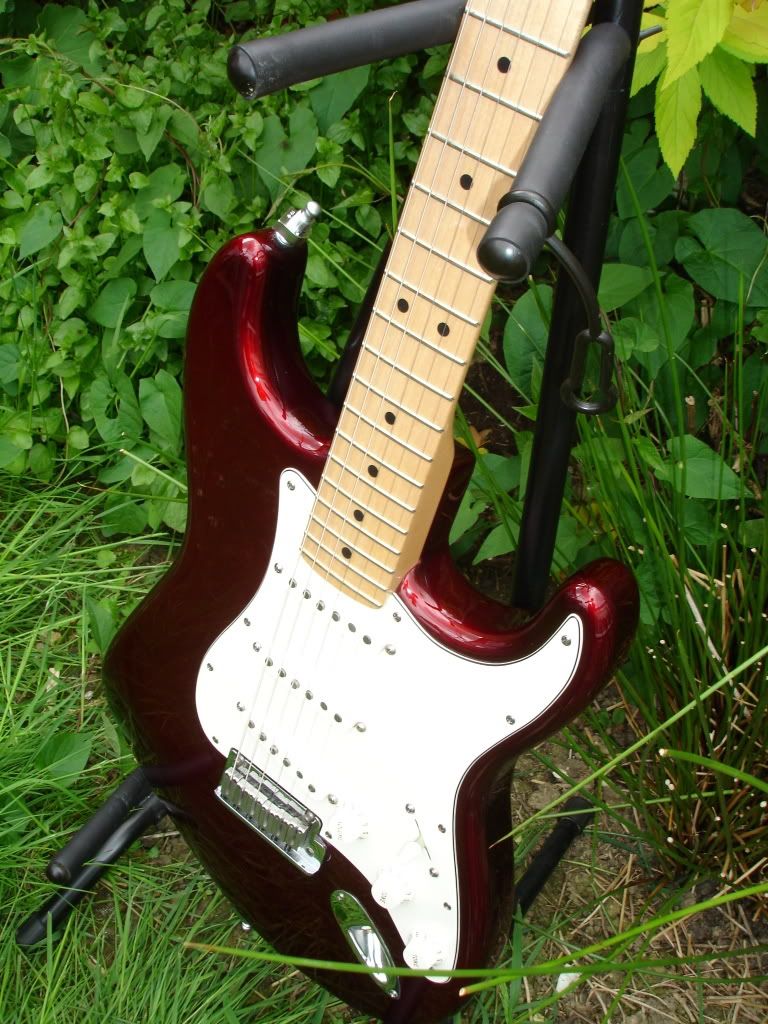 And finally, here's the whole family: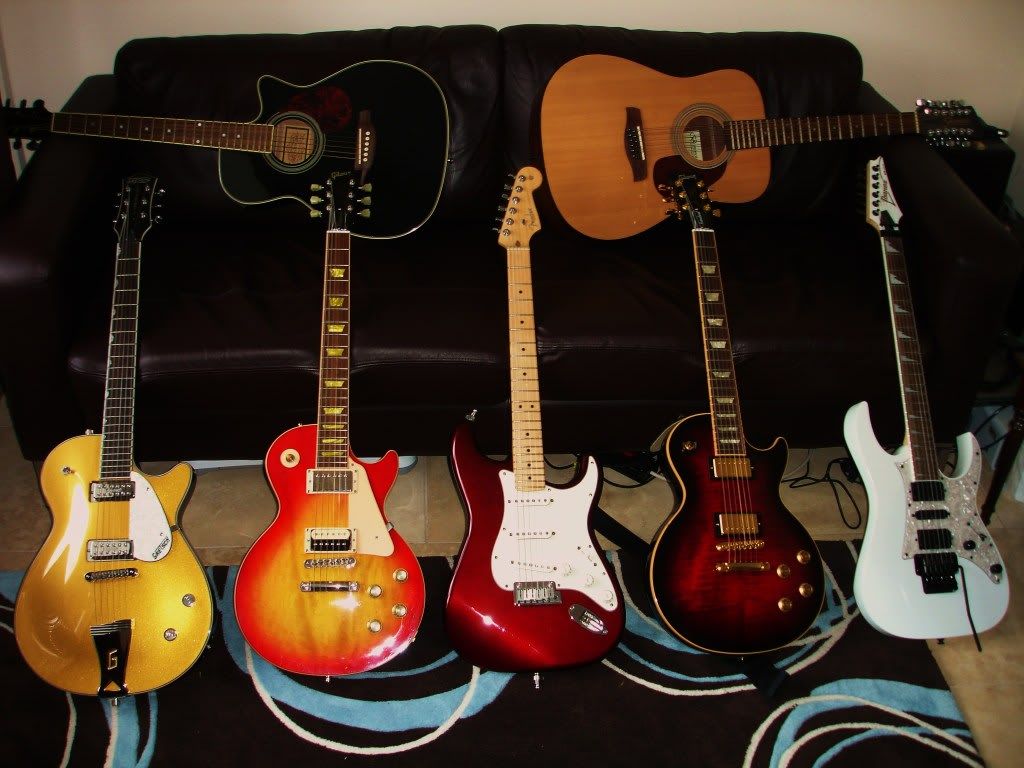 The only guitars that I use on a frequent basis are the two Les Pauls, the Strat, and the Freshman acoustic, the others were bought basically out of a combination of GAS and curiosity. Also there is a Telecaster that isn't shown here due to a trip to Granada in which it was totally killed by the humidity, so that's in the shed, between coats of primer.