Joined

Dec 11, 2019
Messages

60
Reaction score

52
For those wondering about the history of the swept wing a great article from Willie G Moesely and Vintage Guitar Mag
Bob Shade exemplifies the adage "Imitation is the sincerest form of flattery." The guitar builder has an enviable assortment of '60s Hallmark guitars and basses, and they've inspired his own creations. Hallmark was founded by Joe Hall (1938-2011), a former Mosrite employee who in 1965 opened a...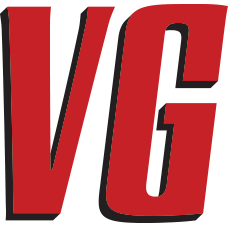 www.vintageguitar.com
This one was a guitar that popped up in our local serious music shop, Front Porch Music, and for more than two decades I saw it and a sister piece in a diff color on that wall. I always tried to get the owner to come off of it cheap, and for over 20 years he never would. i moved away for 11 years, came back and saw it still on the wall. It was old, the water slide decal was peeling off, the bridge was falling apart, it absolutely couldn't even be played in the condition it was in, and The owner still wouldn't come off it any cheaper. I didn't know much about the history of Hallmark or it's connection to Moseley and Grugget or any of it - to me it was a cool shaped unplayable guitar. I asked a little more about it on my final visit to the shop - Apparently it was a prototype built for Bob Shade that he rejected at some point for whatever reason. I'd imagine if they showed him this quality of buildsmanship when it came to care and using good parts he wasn't too impressed.
With that said - I love this body. It's god a beautiful base. i love the shape of the headstock. However I'm not sure that this neck is really worth using as is. I'm taking it over to my stepdad who is a master woodsman (he woudlnt call himself that but he truly is) - and he's gonna check out how straight the neck is, the wood, the rod, etc. if it's not worth salvaging we will make a template from it and make a new one using better wood and fretboard material, - the tuning keys need to be replaced either way.
For the body I will be adding a bigsby b5. I don't want to drill holes and I do have a vibramate for the b5 but I'm not sure if what's on here will work with the vibramate and may have to drill anyway. Again, I'm fortunate that I have someone who knows what they're doing to do all of the labor. I'll be posting as it's updated and upgraded. I'm not sure what pickups are there, but I will most likely scrap them and put in some Lindy p90s that I have hanging around (I tend to overbuy). I'm betting that the pickups are pretty cheap if the bridge and tailpiece are any implication.
Looking forward to the journey.