I have a theory that the earliest (late 70s) Navigator LPs - specifically, the ones with either a headstock volute, or the later ones with serial numbers on the back of the headstock - will have larger (wider) headstock dimensions than my newly acquired Navigator.
Here are some photos I just took tonight: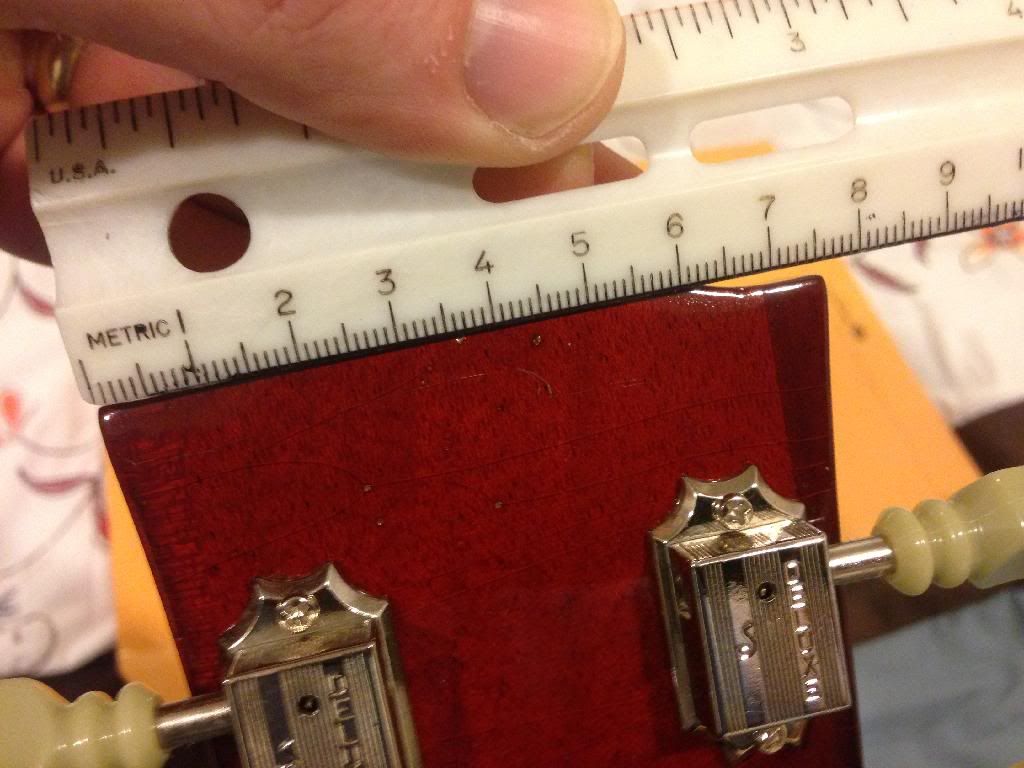 As you can see - the width is approximate 75 mm at the top.
And, at the bottom, the width is slightly less than 70 mm. Probably around 69 or even 68 mm, to be exact.
Again, to those who have early Navigator LPs with either (1) a headstock volute, or (2) a serial number on the back of the headstock, I would be very interested in what your guitar's headstock measurements are.
My guess is that, if you have one of those earliest Navigator LPs, your headstock will measure wider than these measurements I just photographed.
Thanks in advance!