I hope I'm not off topic here, but this includes my 2021 R9 so hopefully relevant.
I've got various solutions to storing my electric guitars. I've six and I rotate playing them all so nothing goes in it's case and stuck in a closet for very long.
I've got a few Hercules stands which I like. I stick to the singles. Great for temp storage - e.g. I'm playing that guitar for a few days in my office, or for having a guitar next to my bed (I'll play on nothing but strings e.g. sans amplification for practice). I've also got a Roadrunner case that holds six. It's like a big brief case that closes, good for taking to gigs where I need more than just a couple of guitars for for having lots of guitars ready to grab at my drummers place. With the pandemic the Roadrunner is now in my office holding pretty much everything.
All my my guitars have straps semi-permanantly attached, aka various strap locks in one form or another, some remove easy, others not. Easiest just to leave them on.
I don't like the Roadrunner sitting on my office floor taking up space. Makes for a cluttered loo. I could hang them. I'd considering buying or building a guitar display case or cases which would get them off the floor, leave them on display free from dust, maybe even humidified if I want to get fancy, yet be able to grab any one of them quickly should I choose to play a particular one. This may give you an idea, more than what I need but to clarify what I mean.
Thoughts, ideas of what's good, what's bad. Hanging versus storing, etc.
Maybe individual cases around the house and the I just go and grab he one I want?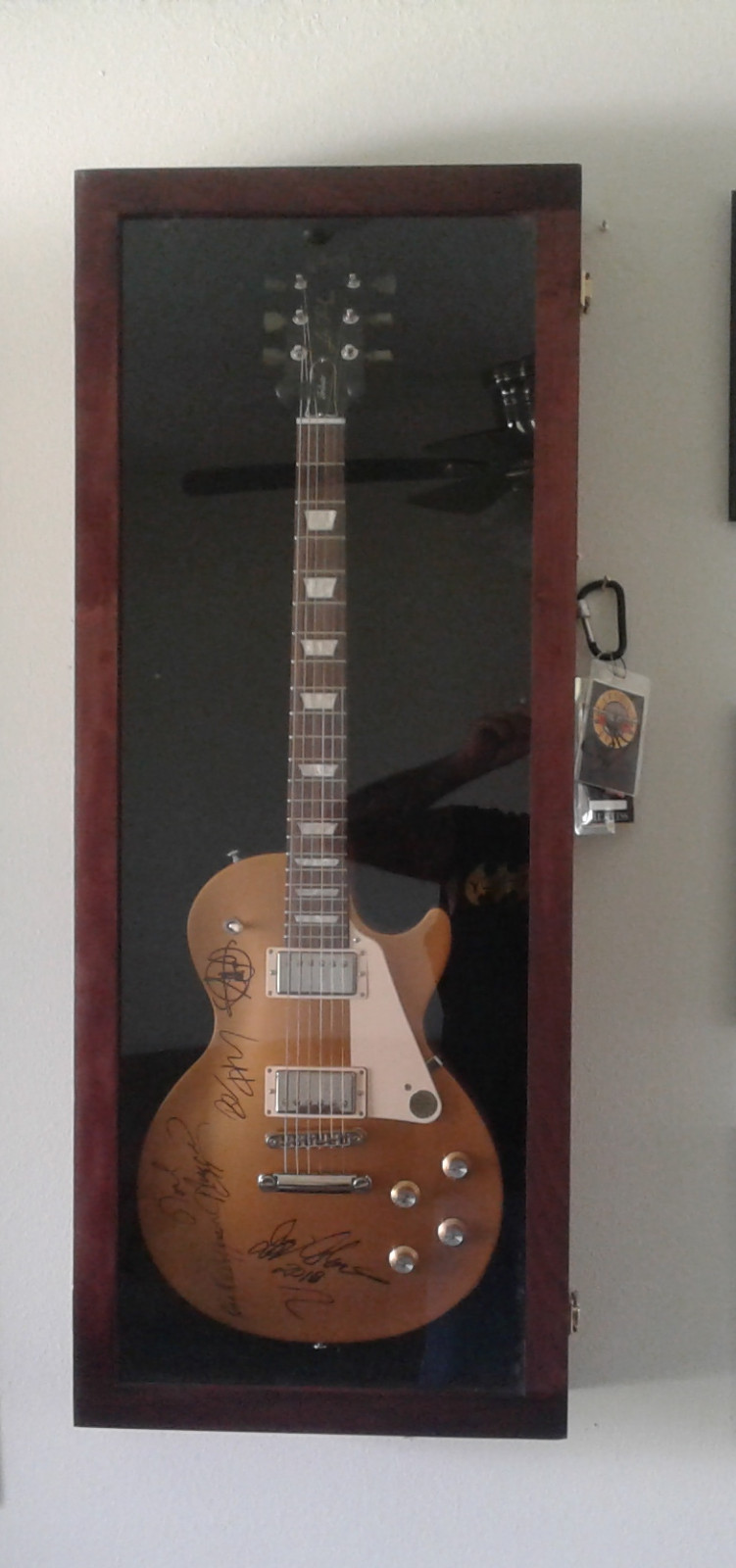 Suggestions, feedback, your experiences appreciated.
--charles