Joined

Apr 5, 2012
Messages

326
Reaction score

472
There is a question in here (under the parts list!). Anyhow, I'm very stoked about this. As with my recent NGD post, I acquired two GT Deluxes in recent times. I decided to convert one to P-90s and '50s wiring and hardware. It's done now, and I am very happy with the results.
Parts used:
Braided cable throughout
Switchcraft switch and output jack
CTS XL pots
Luxe repro bumble bees (.015 and .022 for neck and bridge, respectively)
Gibson Historic P-90 covers, output jack, amber switch tip, washer, pointers
Gibson P-90s 7.95 and 8.04 (neck and bridge, respectively)
Non-historic pickguard - in the photos, I have the pickguard from my mini-hum Deluxe on there. I have a historic that doesn't fit, sadly. Any ideas on where to get another Deluxe pickguard (Gibson-brand) that fits the newer guitars but has proper coloring?
Off we go!
Before shots [just stock images]...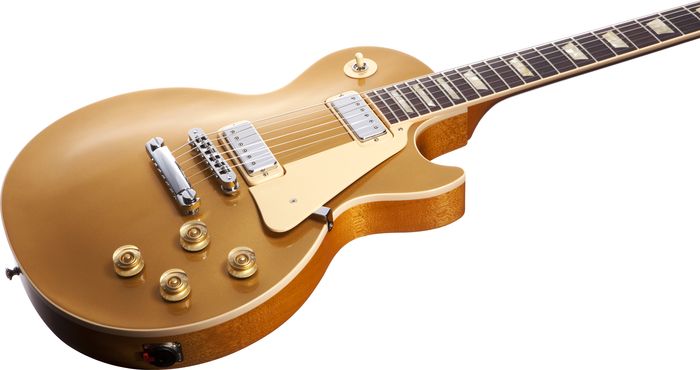 Stripped down...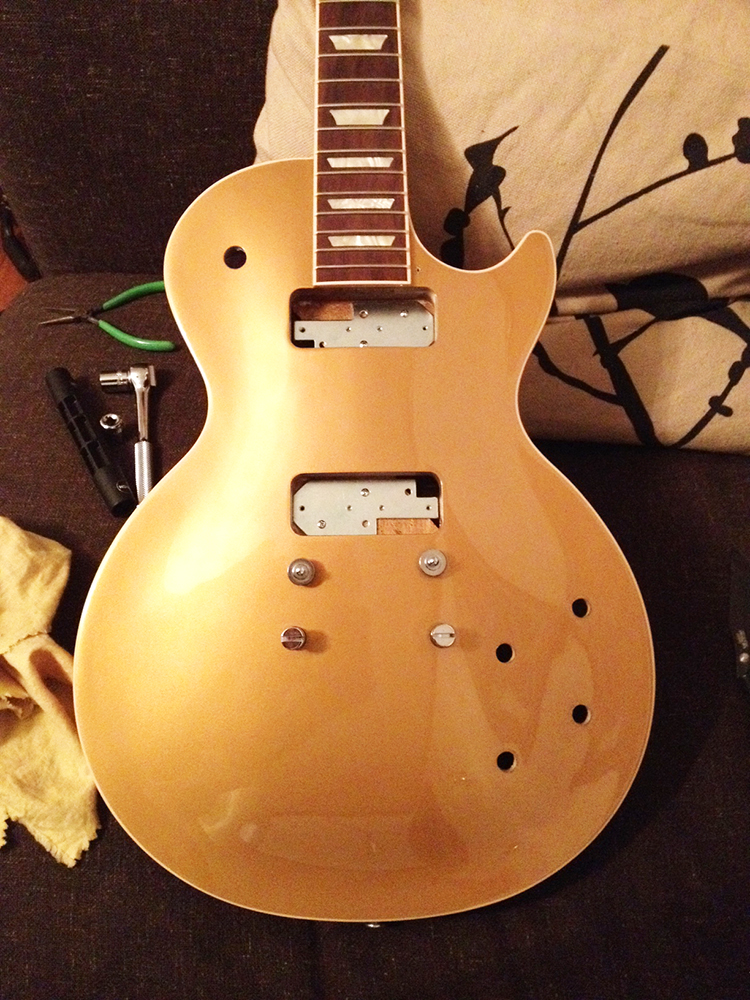 Old wiring, new '50s wiring with Luxe PiO repro bumble bees and CTS XL pots

Drilling out the P-90 screw holes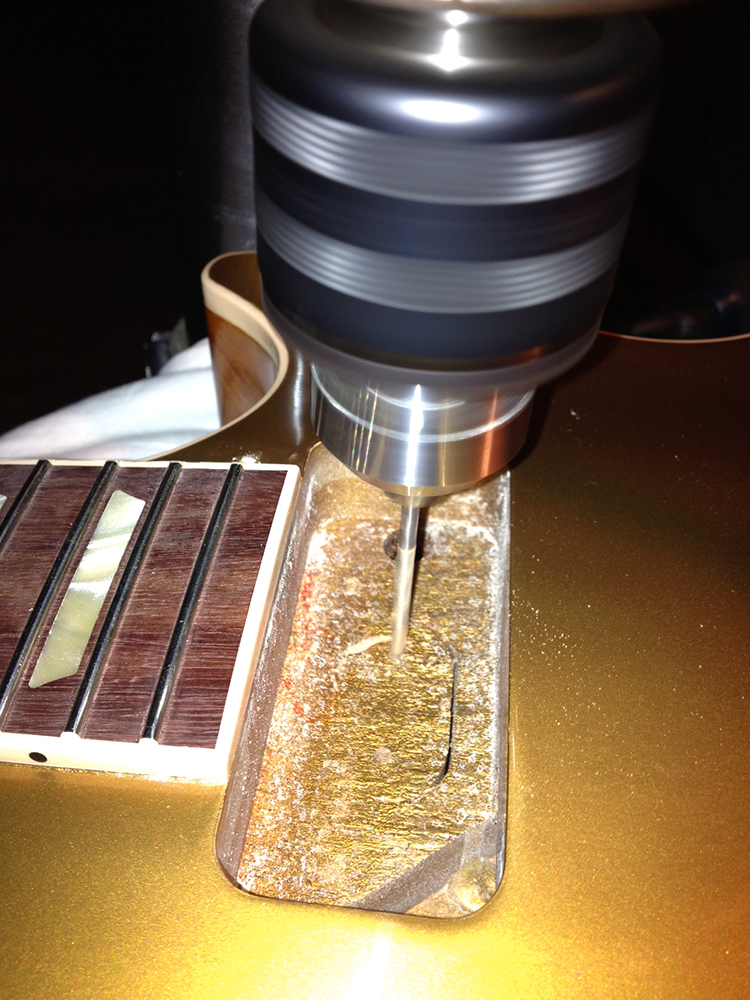 And there was an existing cut in the body wood that made a smiley face. It definitely wanted P-90s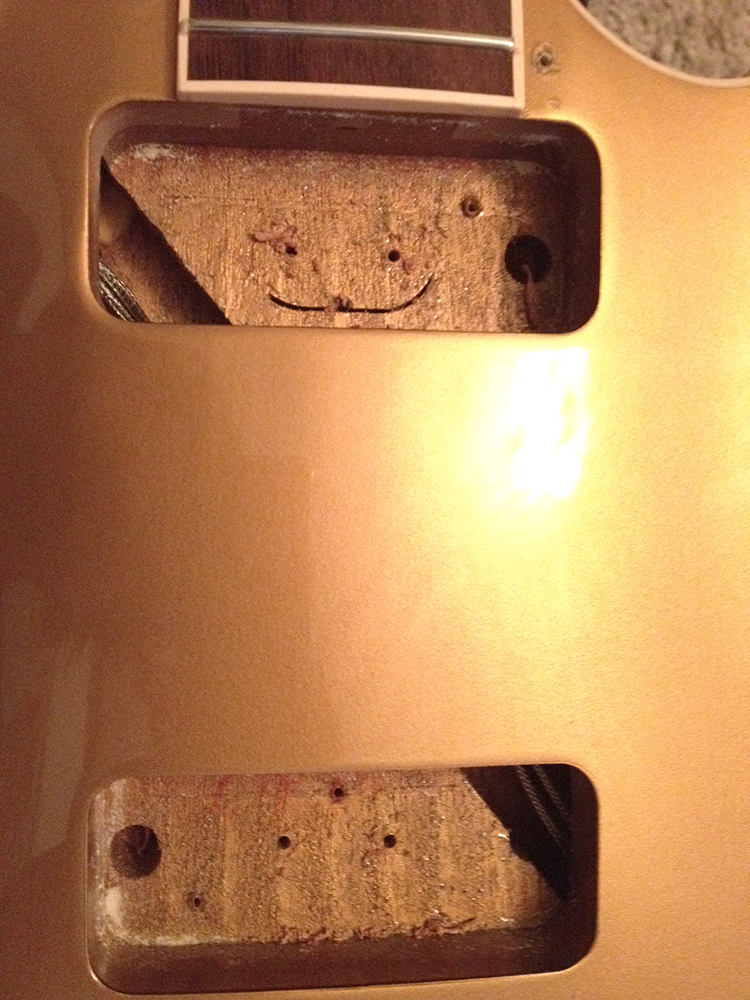 The neck before and after lemon oil (the left neck is on my mini-hum Deluxe, but they had an almost identical grain/coloring before)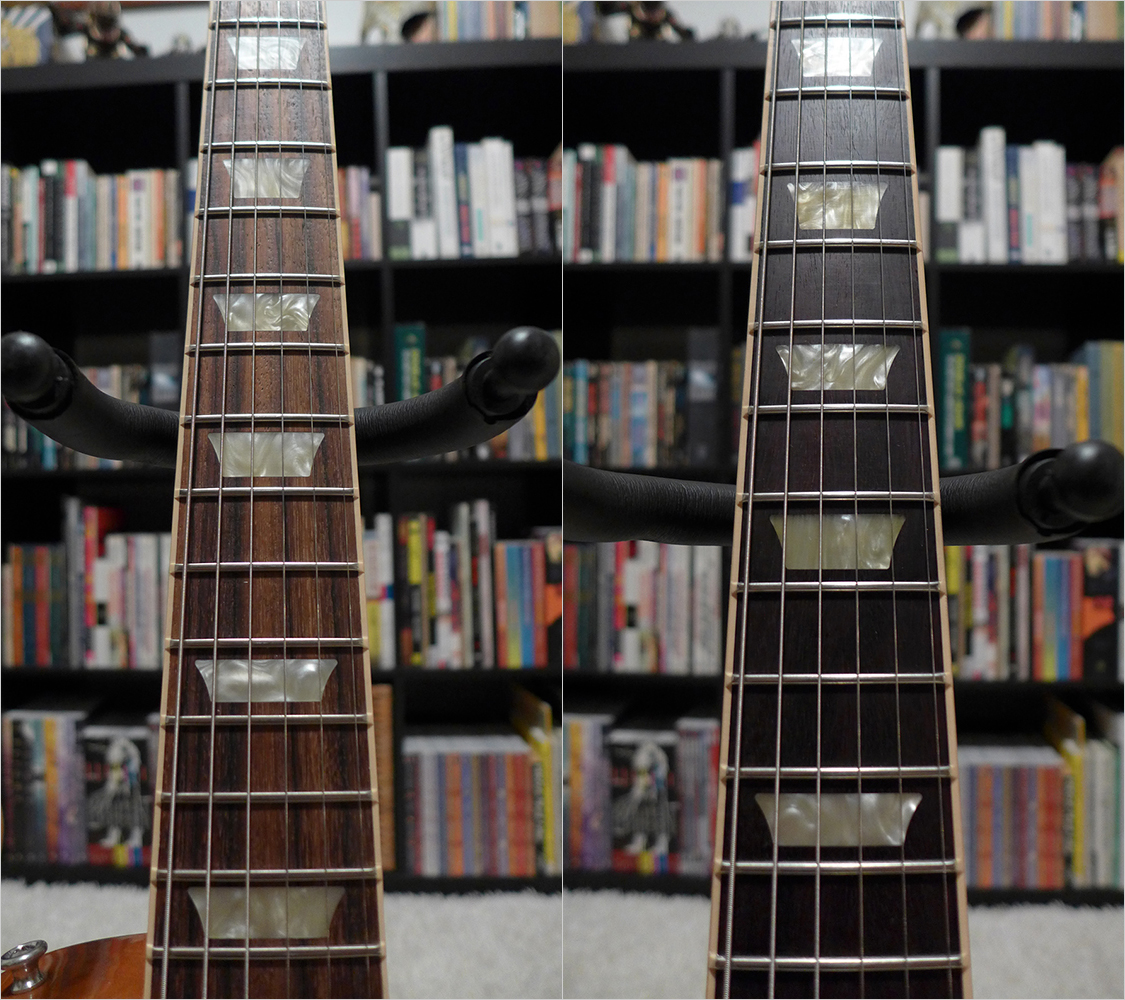 A few new screw holes and some additional soldering later...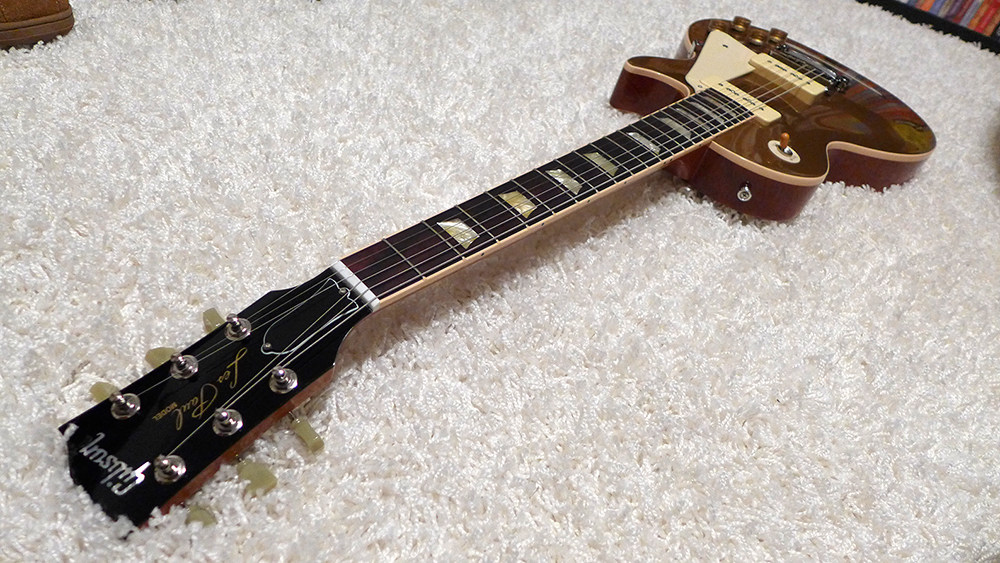 Removed the Neutrik spring jack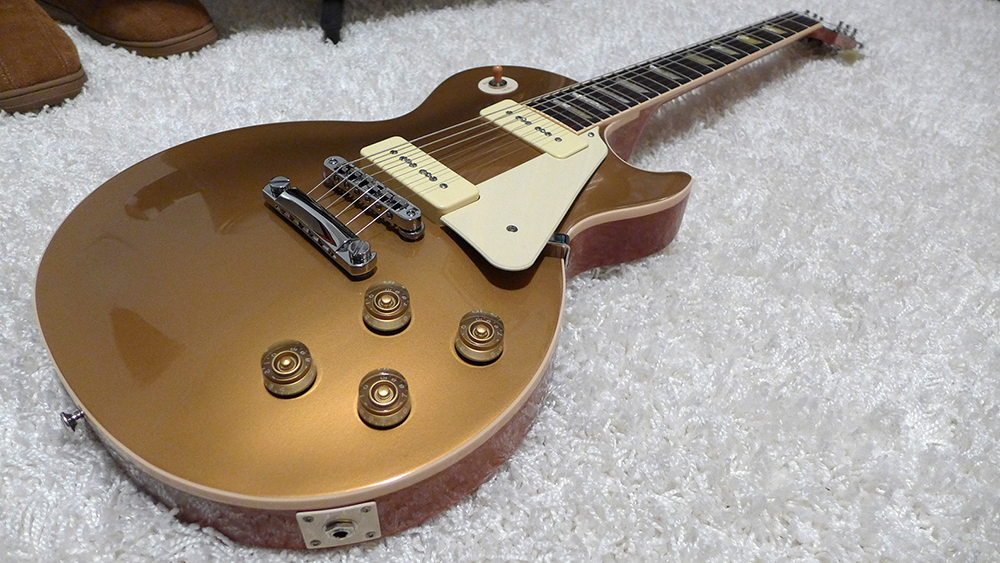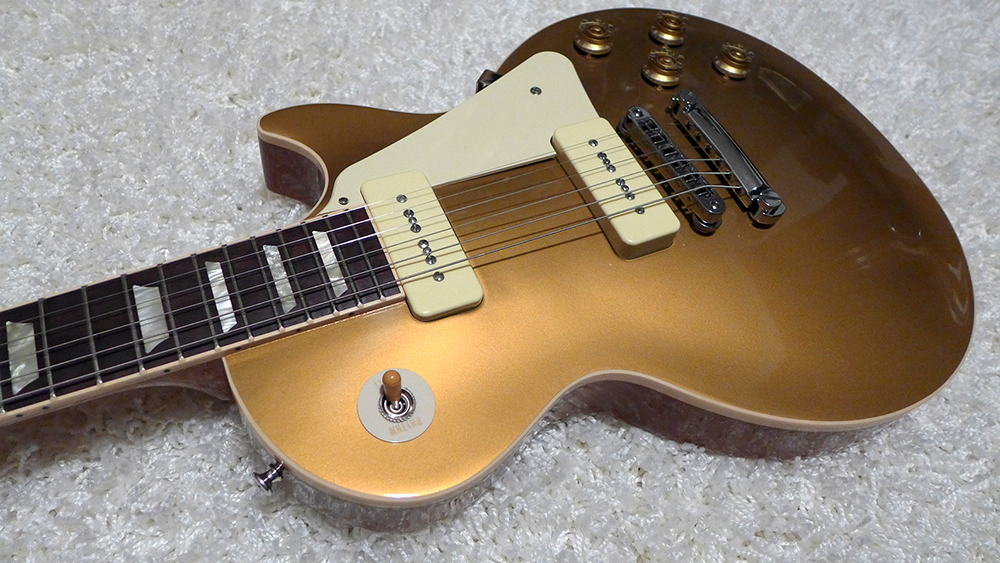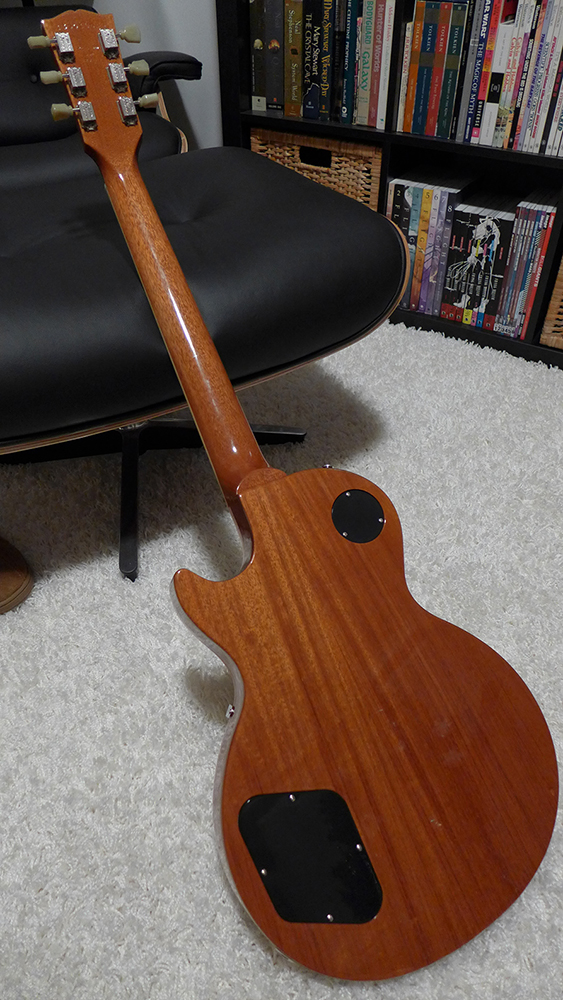 Ta da!