Need help in choosing which LP to get. I never owned an LP ever so even the models are a bit confusing to me. I do own a Fender Strat and a Gretsch G5220. I intended to buy an LP the very day I ended up with my Gretsch. So now I want that LP. I am looking at Standards 50s and 60s, Traditional Pro IV, and Classic. Now my problem is I don't have any idea as to which model is considered lower or higher, or good and not so good, as a starting point. I have no way of testing them out either so I would be relying solely on opinions. What I am looking for is a creamy sounding LP with a comparable neck to my Strat and Gretsch. Also, what are the Pros and Cons for these models.
Standard 50s $649
Standard 60s Limited Edition on sale for $519
Traditional Pro IV Limited Edition on sale for $399
Classic $549
What do you think of this one? I'm considering it.
Get the guaranteed best price on Solid Body Electric Guitars like the Epiphone Les Paul Standard '60s Quilt Top Limited-Edition Electric Guitar at Musician's Friend. Get a low price and free shipping...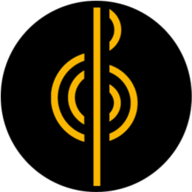 www.musiciansfriend.com