Joined

Aug 22, 2010
Messages

1,516
Reaction score

1,170
What is the best way to do a re-fret on a vintage guitar with neck binding? The guitar in question is the 67 SG Special I just acquired (See my project thread). It has already been refreted once long ago and the nibs are totally gone and the frets are just to the edge of the rosewood board and do NOT cover over the binding. It needs another refret now. Here's a pic of the frets/binding as they are now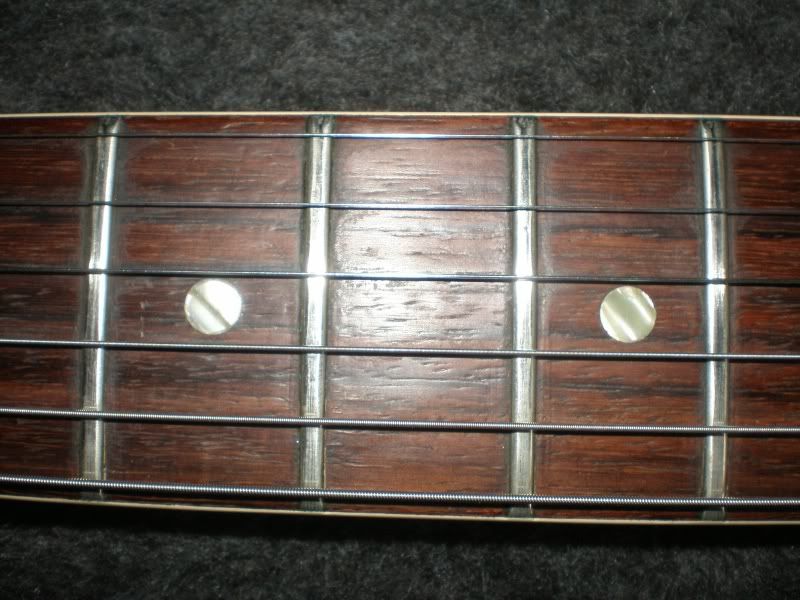 I have taken the guitar to 2 separate luthiers in my area. Neither of them recommend doing the frets the same way the previous job was done because the string can "fall off" the side of the fret too easily. Both guys had their own different take on how they would do it.
The first guy said he would remove the binding altogether and replace with new binding including full nibs. Not sure I like that idea at all.
The second guy said he would not touch the original binding and he would fret OVER the binding. Is this the recommended route to go?
Sorry, just not sure what the best way to go is so when in doubt I figure this is the place to ask.