Joined

Nov 29, 2010
Messages

426
Reaction score

94
I´ve got an Orville Les Paul Standard that I really love.
Well, I love the sound of it and I also love the feel of it BUT I HATE the looks of it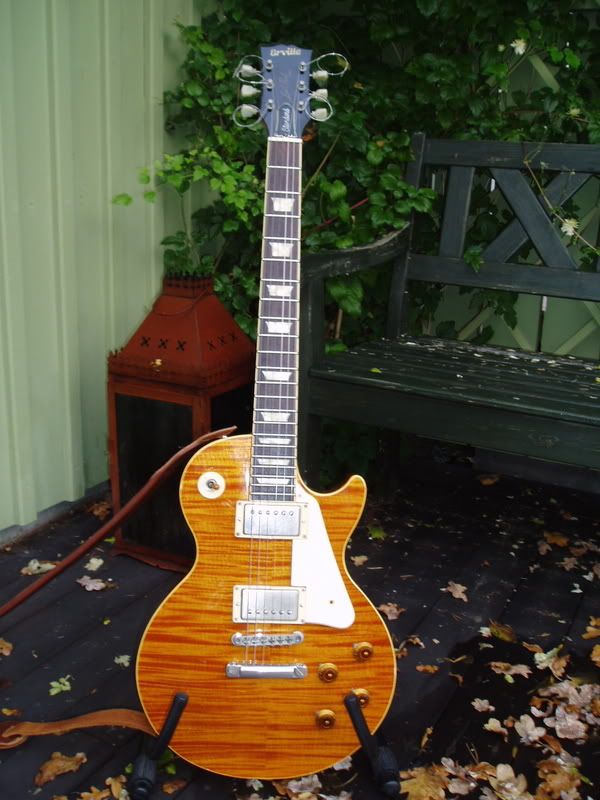 In this pic it looks kind of "OK" but IRL the
Photo Flame
is just disgusting...
The slim neck, the light weight and the tone makes it my favorite Les Paul so I´m thinking about turning it into a Gold Top. (I would have loved if it would have been possible to turn it into some kind of "Burst", but the 3 piece top makes this impossible...)
As this is a "simple" (but GREAT!!!) guitar the finish is
thin
poly and my question is if it´s enough just to "dull" the poly in order to be able to make the Nitro stick, or do I have to sand the top down to the bare wood?
And finally: Is this a good or a bad idea

Ps As I´m a noob on all this the paint job will be done by a pro. I´ll only be doing the treatment of the top prior to that. Ds