Lowered prices again---Most are almost new, some never played. All in perfect condition, with original boxes, accessories, and paperwork. Some have removable velcro on bottom.
FENDER SANTA ANA OVERDRIVE. These are over $200 new. Part of the new high-end
line of pedals for working musicians, with patented magnetic door, LED knobs, original box. Asking $SOLD
FENDER MARINE LEVEL REVERB. Same high quality as above, in orig box--Barely played--$SOLD.
FENDER LEVEL SET BUFFER in orig box, barely played. Allows guitar swapping on the fly--$SOLD
FENDER MIRROR IMAGE DELAY. Original box, hardly played. Great reverb, same new design touches--$99.
Boss Chorus CE-2W Waza--$1SOLD
Rat 2--$SOLD
DIGITECH WHAMMY 5th Gen. In orig box with accessories, barely used. Pitch shift, harmonizer etc. Well over $220 new. SOLD
ELECTRO FAUSTUS STEP CHILD Signal Breaker Kill Switch. Neat stutter pedal in box
used once--$SOLD
OLD BLOOD NOISE ENDEAVORS Headphone Amp--Never used, in neat orig box/bag--$SOLD
NANOVERB 2--Perfect condition with power supply. No Box--Can send a pic $SOLD
H2O VISUAL SOUND Chorus and Delay--Early and best version--(Battery Door Missing--No Box, but works perfectly)--can send pic $69
1984-85 Proco Whiteface Rat--Real Thing!--NOT a reissue--Perfect original condition--Can send more pics--$425.
All prices shipped Conus. If the pic is not here, I am working on it. Can send more details
and pics on request. Thanks!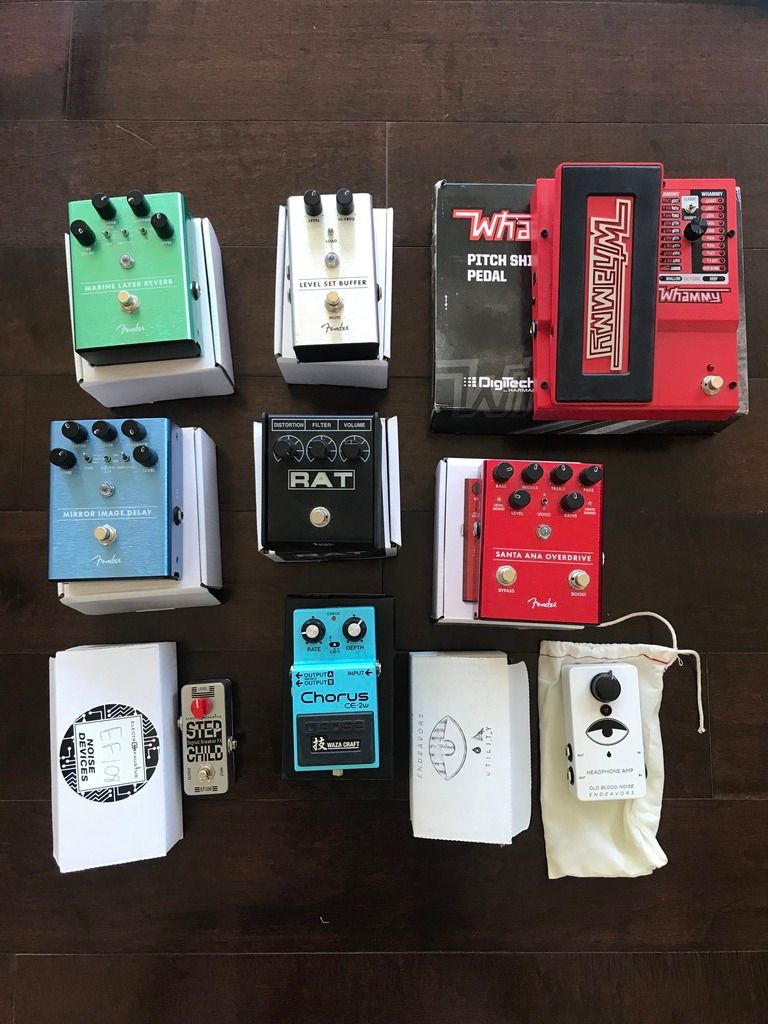 Last edited: