V.I.P. Member
V.I.P. Member
Joined

Mar 19, 2007
Messages

3,677
Reaction score

3,126
Well, betcha can guess which Gibson I'd buy if I could afford one......Pearly it is. Anyway, bought an Epi Plus Top (ahem) "project" a couple of weeks ago; this was the neck (bastard told me it was a crack...Oh aye..!


:
And this was the body (with my Shaw PAFs in place and a "test" bridge/tail (note very bad sanding job by previous owner!):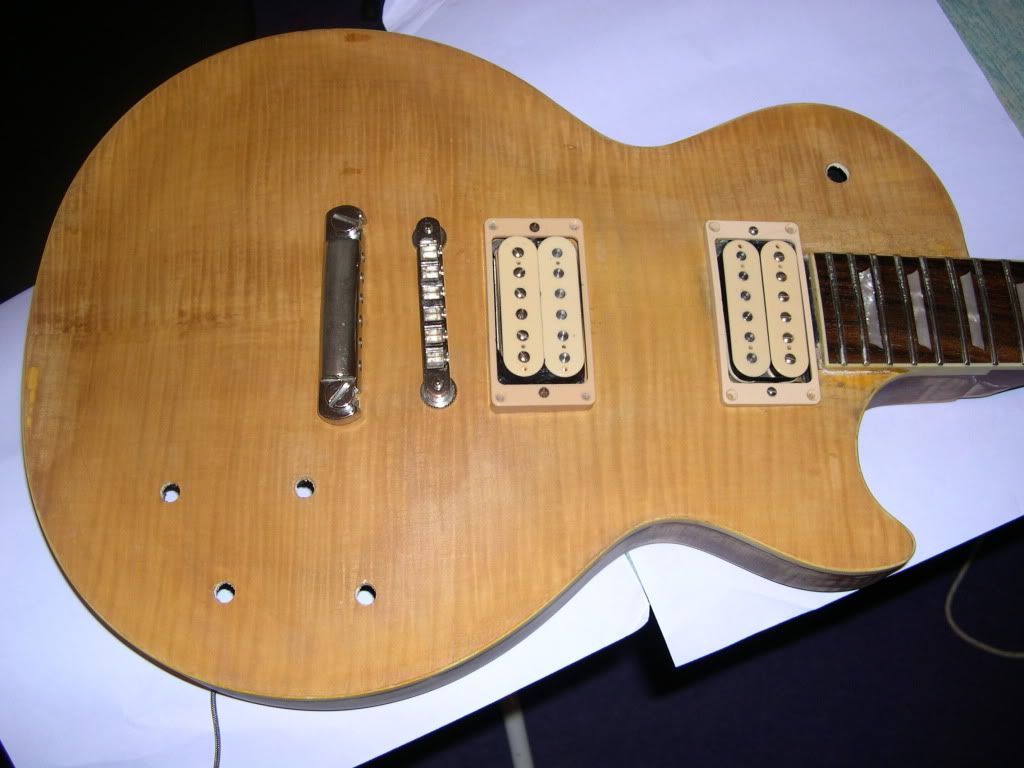 This is it today, with head reshaped and attached (big job (wait for the pics) and my "Pearly" type paint job drying
: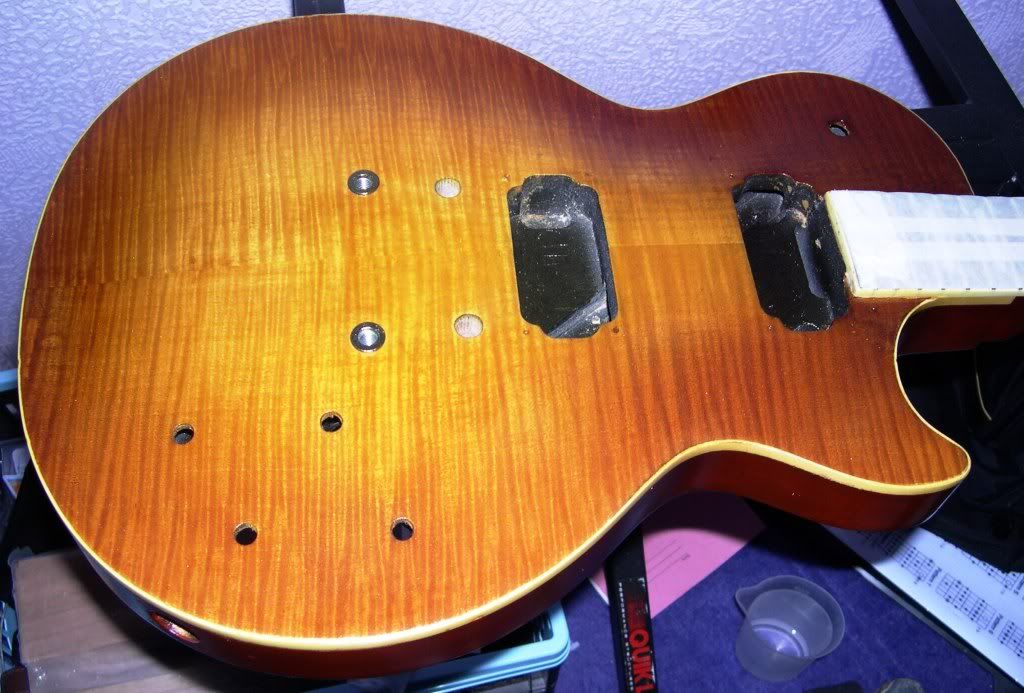 No intention to make an exact copy, but a relic tribute to the guitar. Being fitted out with the Shaws and ALL
Fake58
gear (bar a forty year old set of Grovers I had lying around.
Keep you updated on progress........