Joined

Sep 2, 2009
Messages

2,085
Reaction score

931
The Paragon '59 is the newest model to come out of the DGN shop. I wanted to build a guitar that was almost exact in every detail to a Burst, but I wanted to make it uniquely my own. I use the term Replica loosely because this guitar is not a Replica as it lacks certain specific details. Rather, I describe it as "Burst Inspired". Pics first, then specs.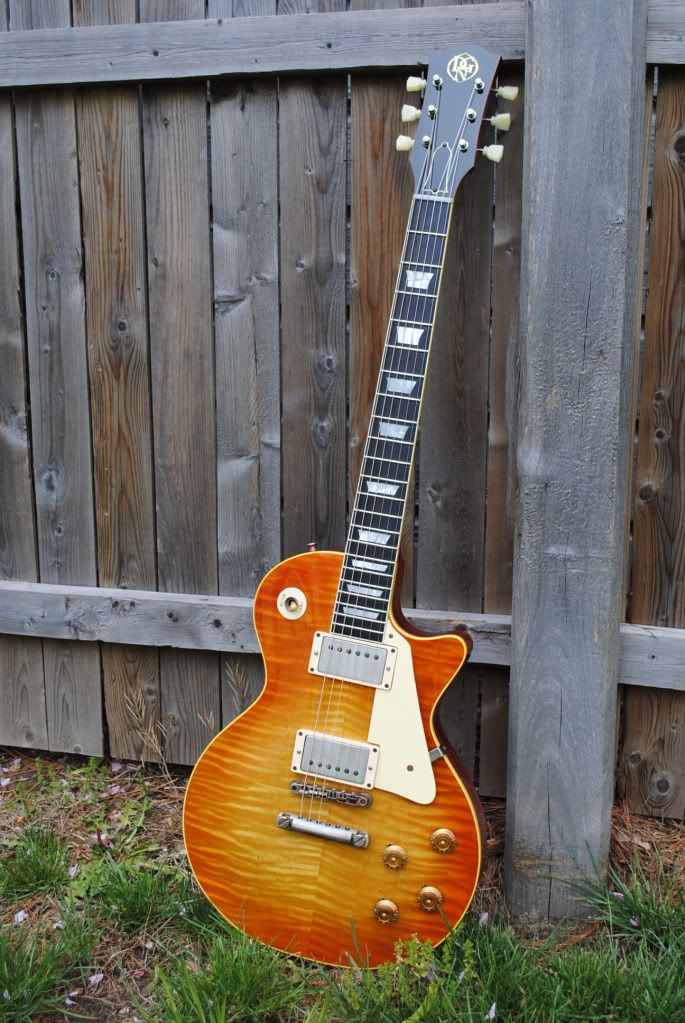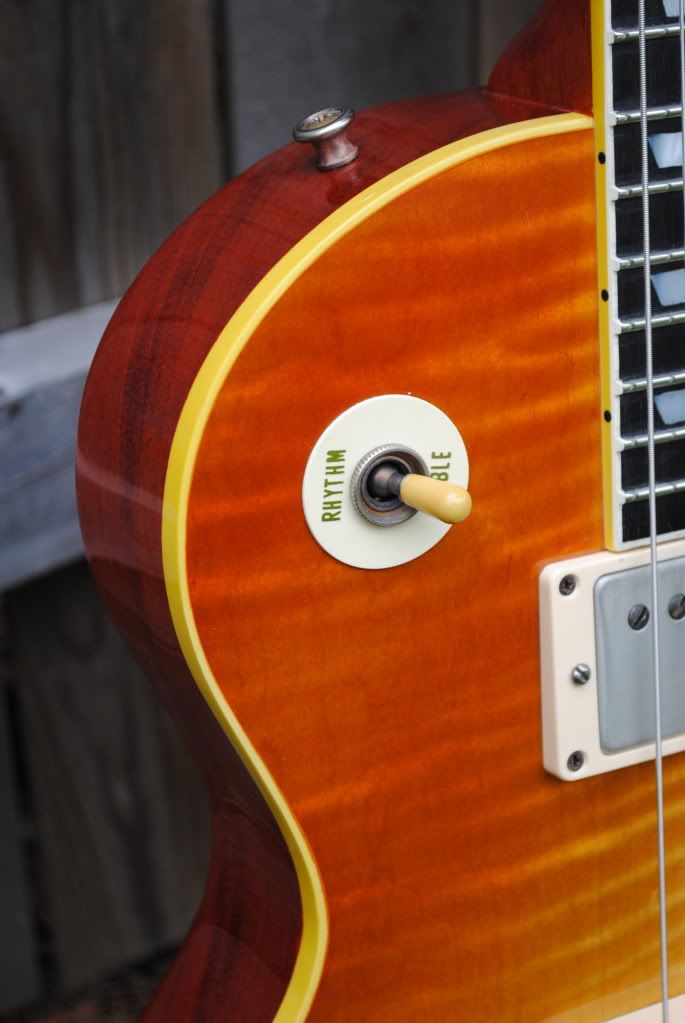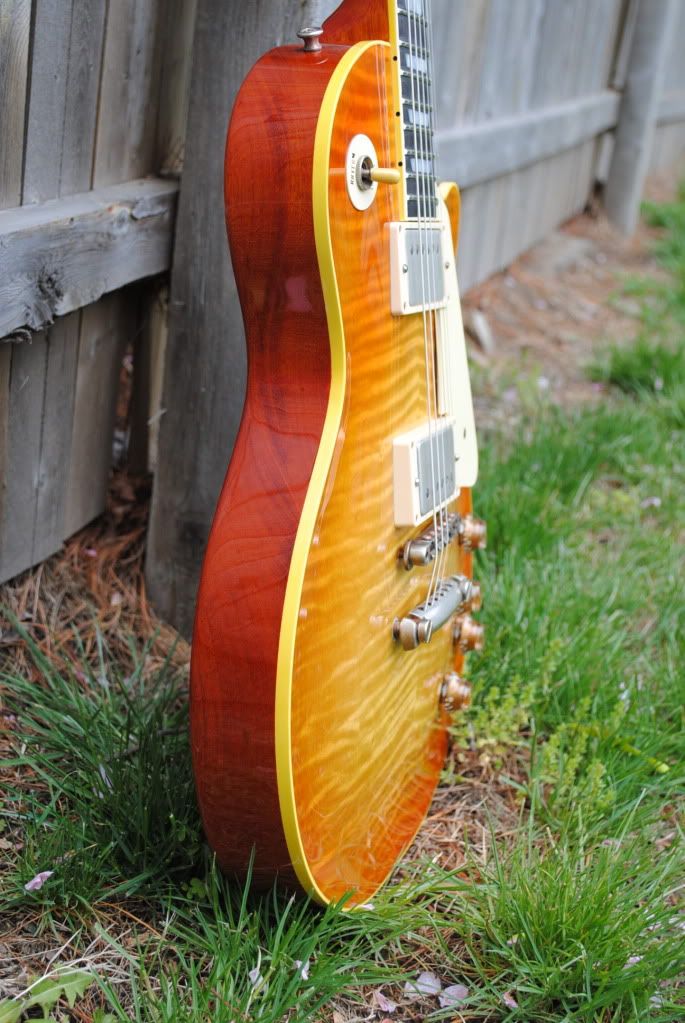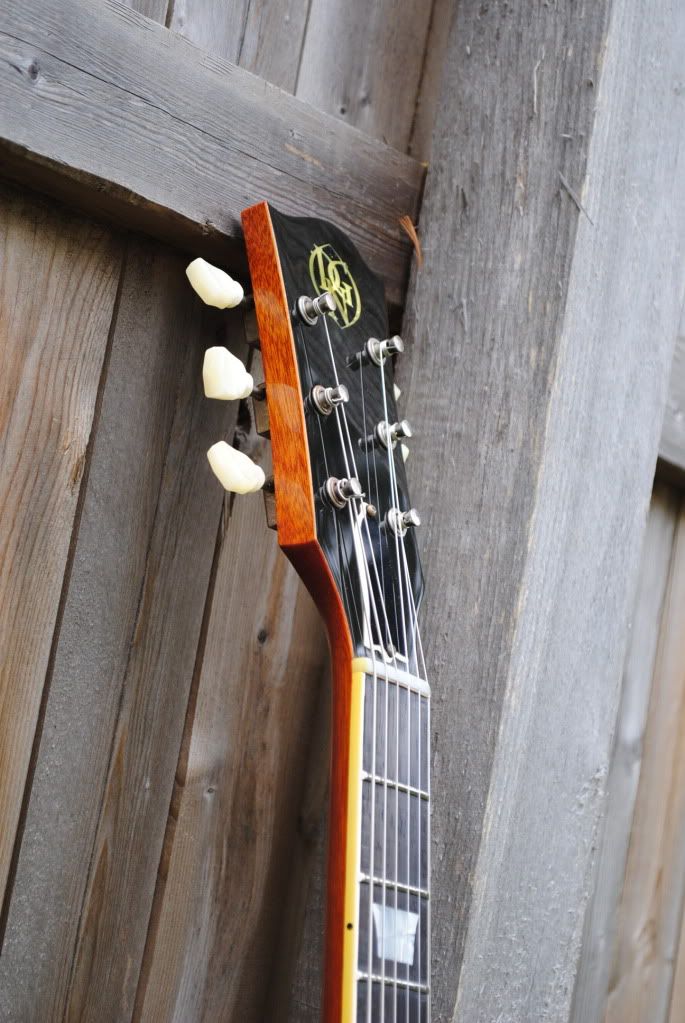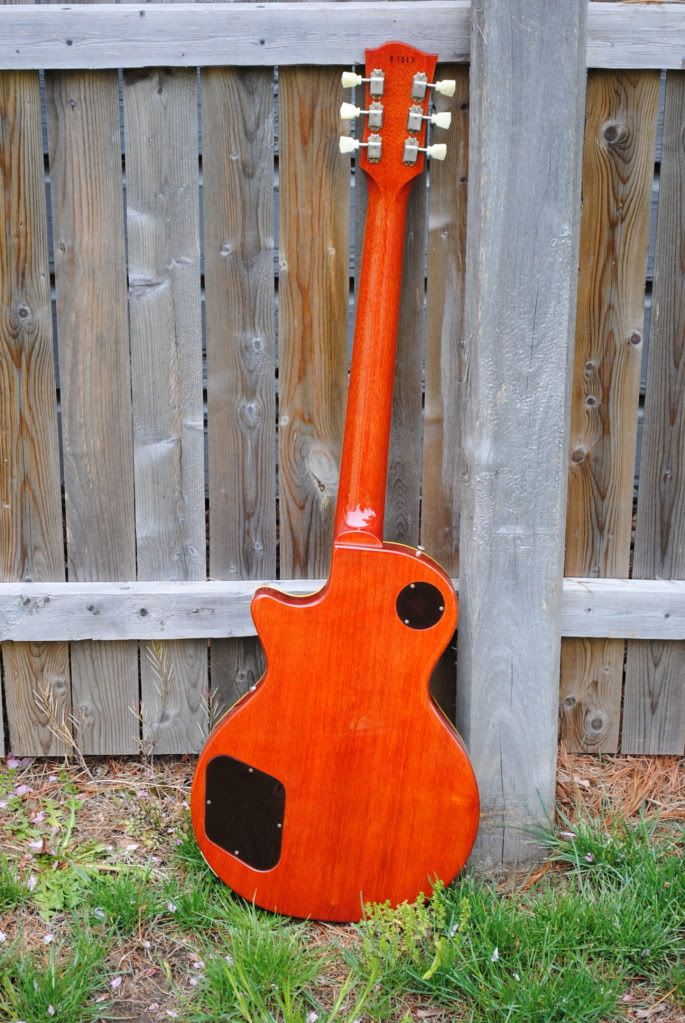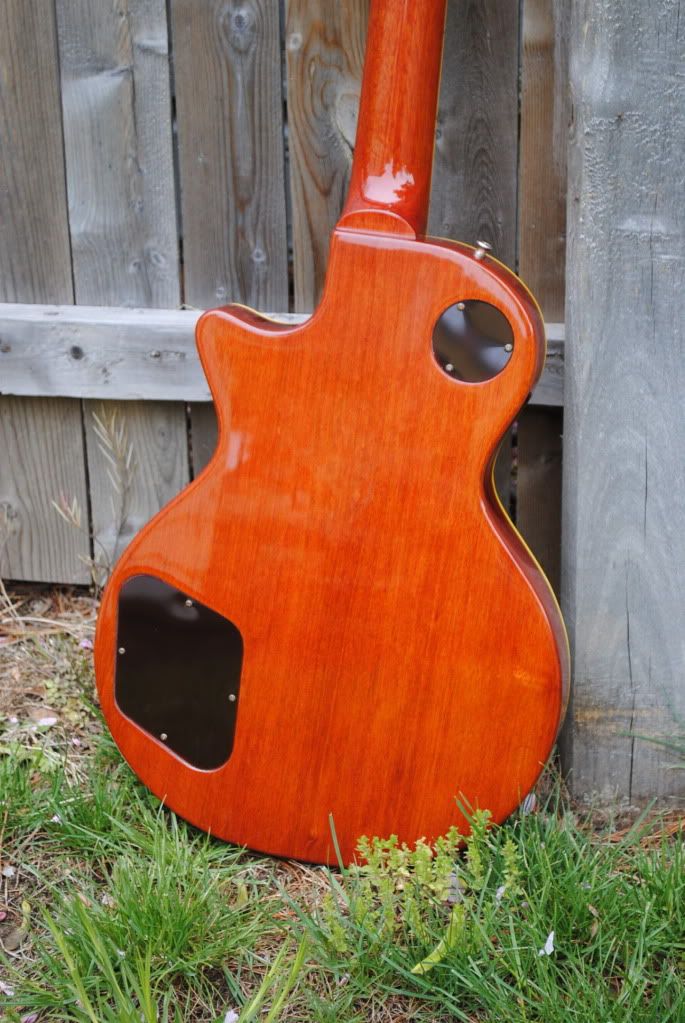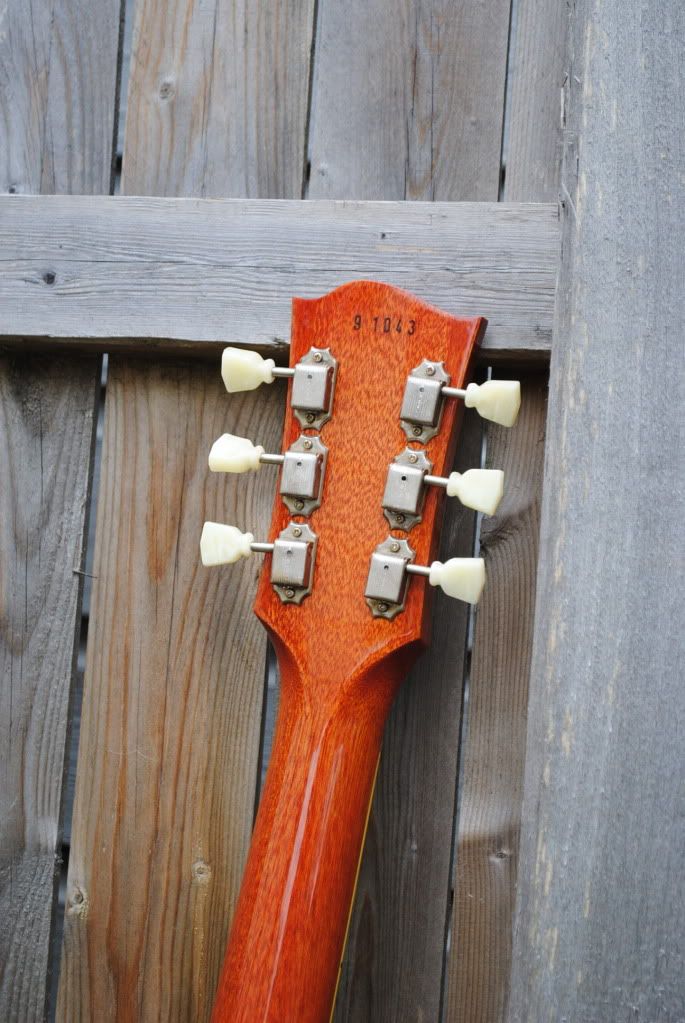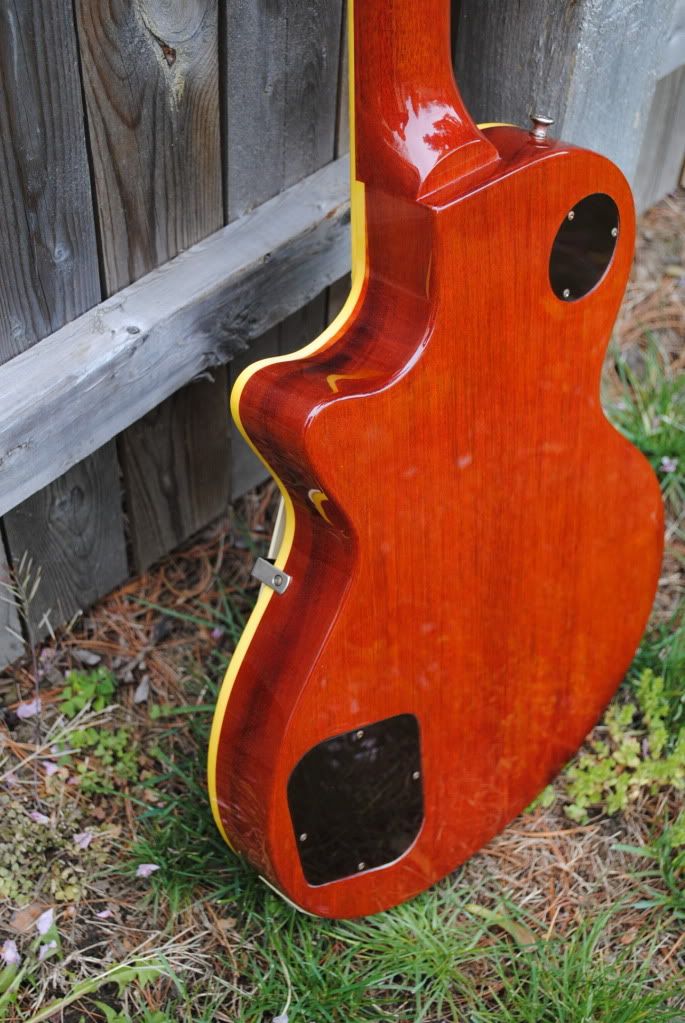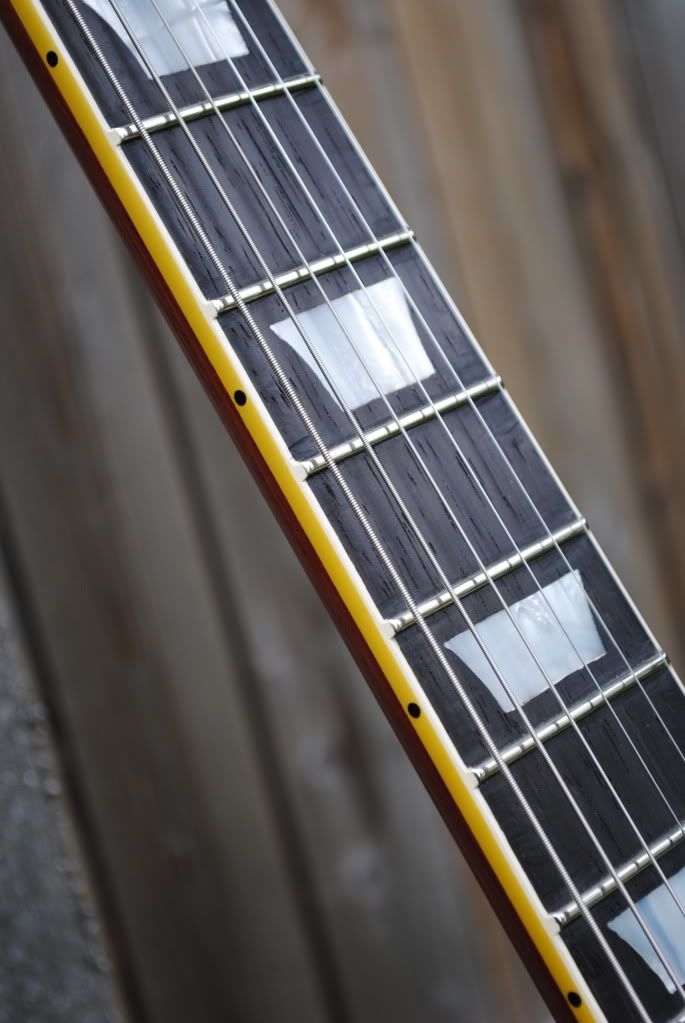 If you need to see more pics, head over to my facebook page. There are a whole bunch there -
https://www.facebook.com/DGNCustomGuitars
Also if you would like to see how it came together, I did a build thread over in the Luthiers Section -
http://www.mylespaul.com/forums/luthiers-corner/159392-paragon-59-build-thread.html
Sadly this is my last set of Old Growth Honduran Mahogany for now. Future guitars will be built with Spanish Cedar, which in my opinion is every bit as good, if not better than Current Honduran Mahogany.
Paragon '59 Specs:
Body and Neck - Old Growth Honduran Mahogany
Top - Eastern PA Figured Maple
Fingerboard - Brazilian Rosewood
Headstock Veneer - American Holly
6/6 Nylon Nut
Dave Johnson Inlays
Bartlett Binding
Vintage Clone Pickguard and Jack Plate
Kluson Tuners with Uncle Lou Buttons
PEC High End Pots
Luxe Bumble Bee Caps
DGN hand wound PAF Humbuckers
Switchcraft Switch and Jack
All Hardware Aged in my shop
The guitar was shot in Nitrocellulose Lacquer and I used aniline dyes. The top was then faded in the sun for a total of 6 hours to what you see here. The finish is not and will not be aged or reliced. I believe in good ole play wear. However I did age all of the hardware and screws. I couldn't bring myself to put brand new shiny hardware on this guitar. It just doesn't fit in with the vibe I am after.
The guitar features many vintage correct details including routing and top carve. The few details that make it uniquely mine are the Headstock shape, the cutaway horn shape and the big one for me, the headstock angle. I have reduced the angle to 10*. With longer grain runout the joint is much stronger and if the worst happens and the guitar takes a fall, the chances of the headstock breaking are greatly reduced.
Plugged in it really sounds the part. I have been fortunate to work on several late 50's guitars this year and this one fits right in nicely. There will be vids and more pics coming up soon.