Looking to get a set of P90s for my gold top project.
Currently I have pearly gates set in my other Les Paul and stock pick ups on my Epiphone SG and custom shop Texas specials in my Strat. I've never had P90s so my knowledge is limited.
I have been told that you just can't beat Gibson P 90s. know there's a bunch of specifications I keep hearing stuff like A2, A4, A5 etc
I don't know anything about those magnets however I found a listing on eBay for a set of Gibson P 90s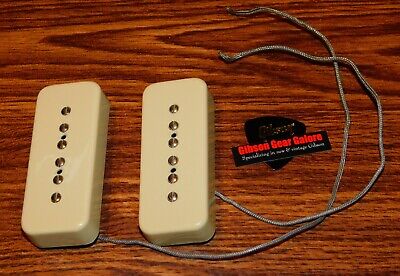 For Gibson Electric Guitar models including: Les Paul Standard, Custom, Deluxe, Studio, as well as SG, Firebird, RD, Explorer, Flying V, ES, etc. Color is Light Cream. Excellent for your next Guitar projects.
Would these be good or would Duncan antiquities be better?
I don't have an issue with paying some extra money for Gibsons as long as they sound better.