Joined

Jul 9, 2009
Messages

1,133
Reaction score

1,346
I posted this in the other guitars forum a couple weeks ago & am thinking it would be more appreciated here. It's sort a of NGD, I just finished the rebuild.
I got this in the early 90's when I was doing the vintage guitar show circuit with my bro Rockin Ronny under the name Turtle Hurd Music. I think it's a Teisco but not sure. Some dude was trying to sell it & no one wanted it, he came to our booth & said if you want it it's yours so, OK.
It was in pretty sad shape & missing most parts, it had the body, neck, pickguard, 1 pickup & trem tailpiece. The neck had horrible frets, no radius & looking from the end had waves you could surf on.
Last year I started working on it, First I put the Tone Pros bridge on it, then cut the new pickguard. I wired it up with a Dimarzio 36th anniversary & the original gold foil.
For the neck I pulled the frets & leveled it with a 12" radius. I sanded through the laminate rosewood fretboard which was expected. I got some Zebrawood laminate for the new fretboard & installed 6100 frets.
Unfortunately I didn't take any pictures of the neck during it's rebuild.
This thing plays & sounds surprisingly good, thick neck with a good feel, after a couple weeks playing it pretty regularly it plays as good as my top line guitars.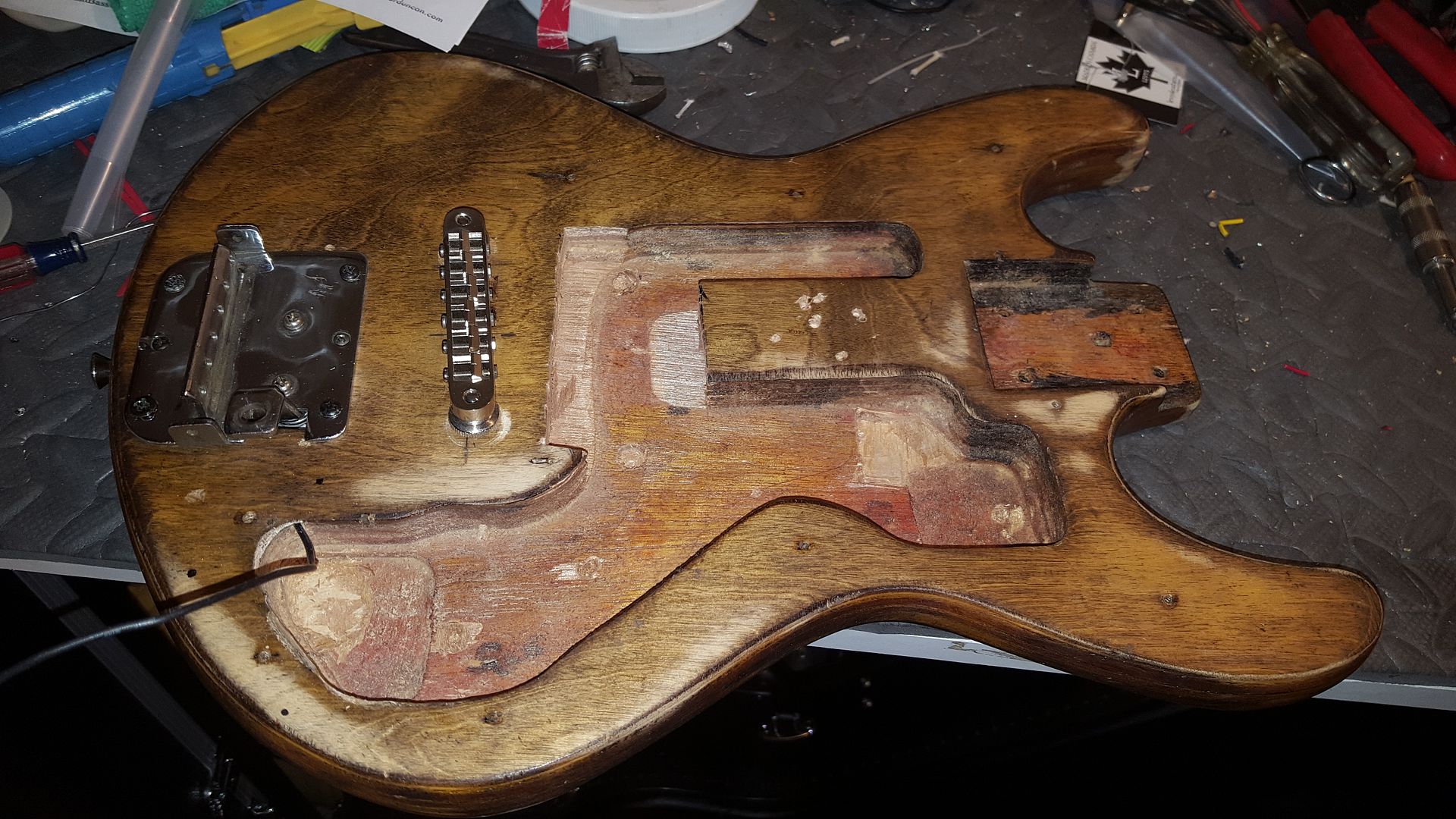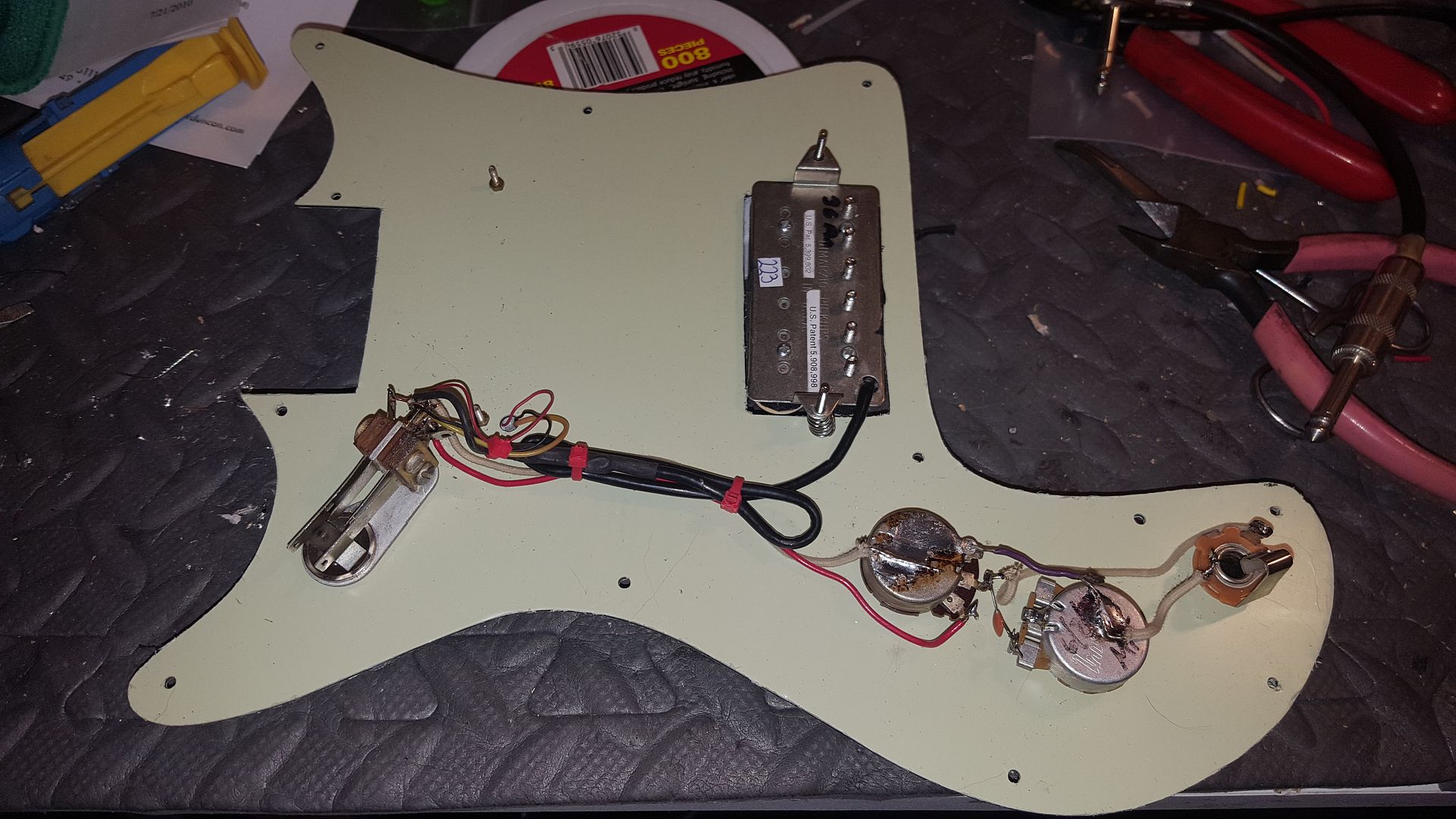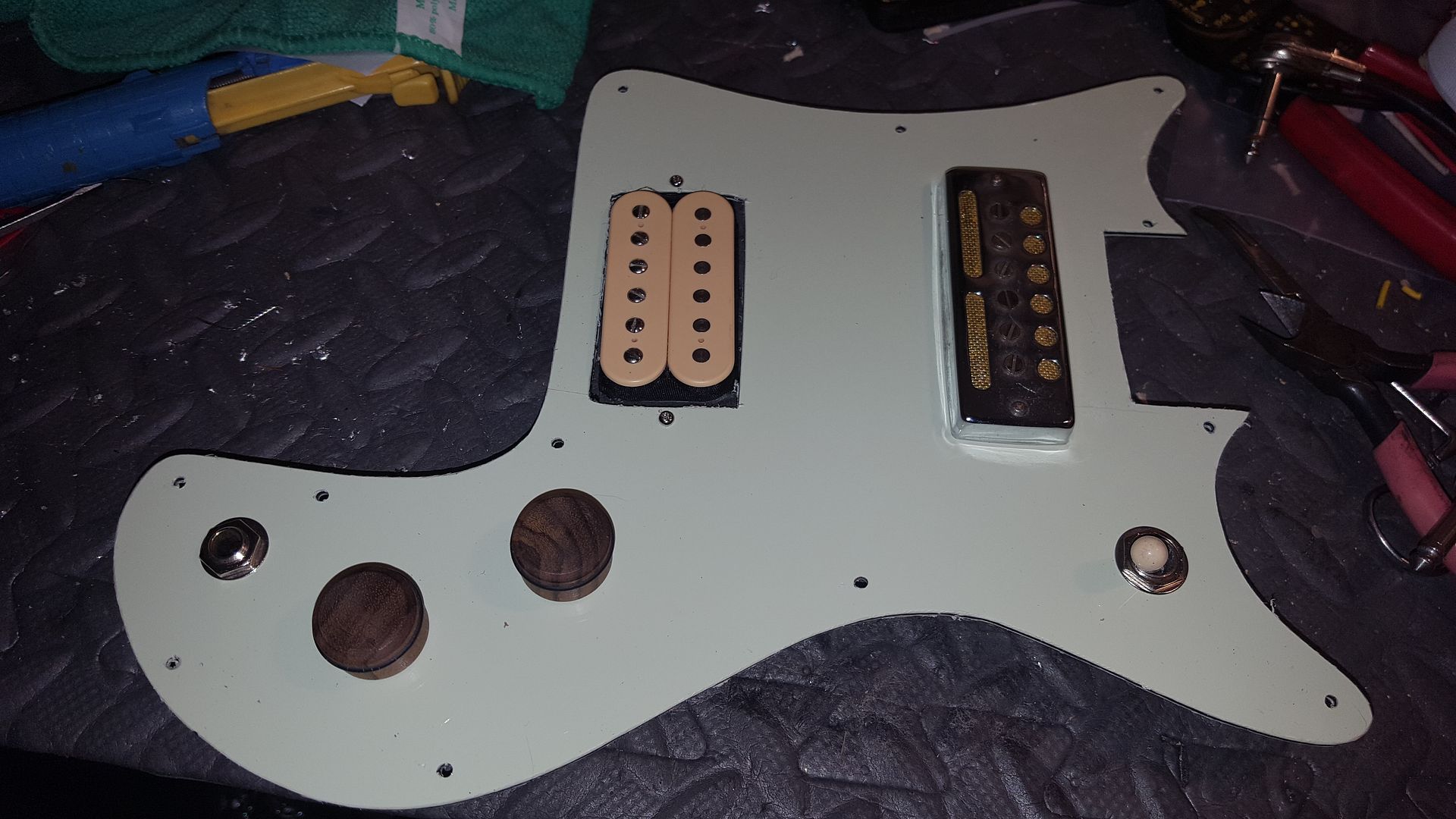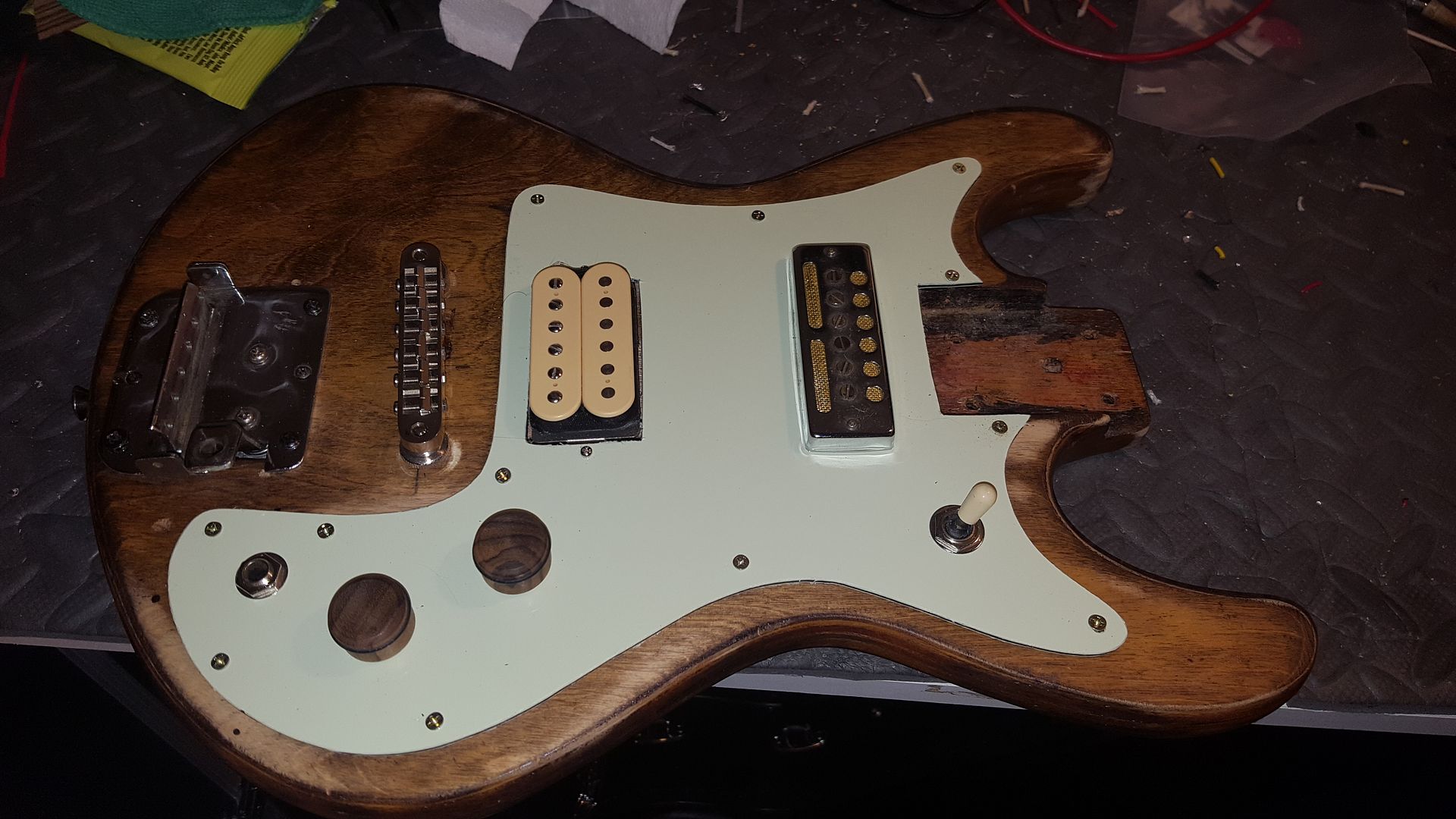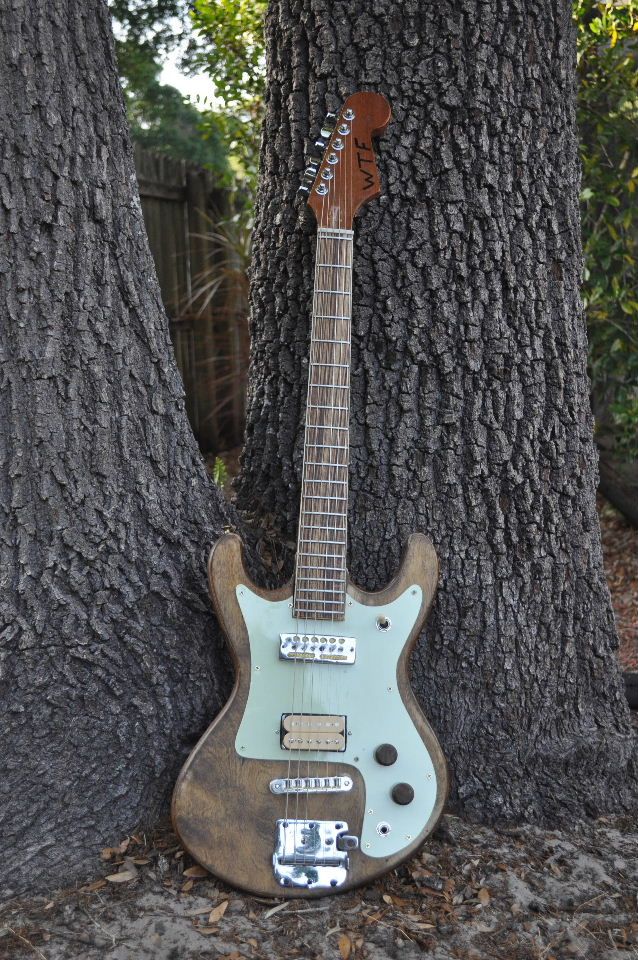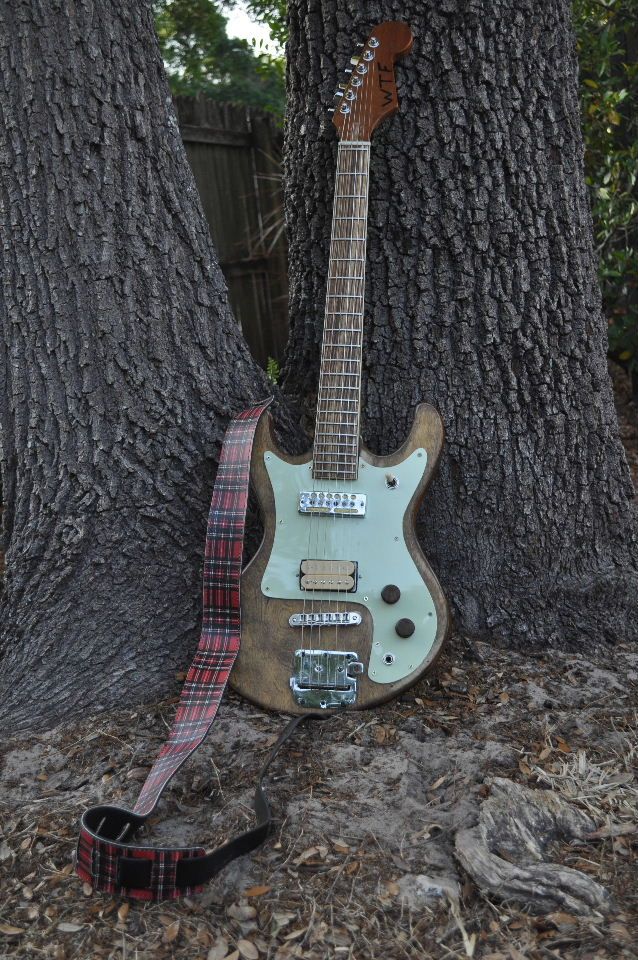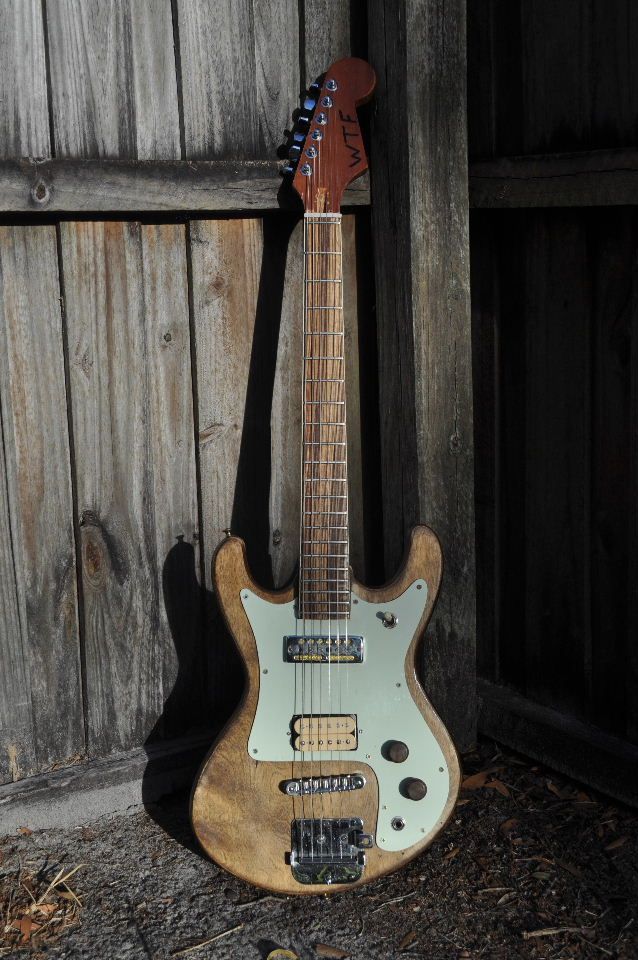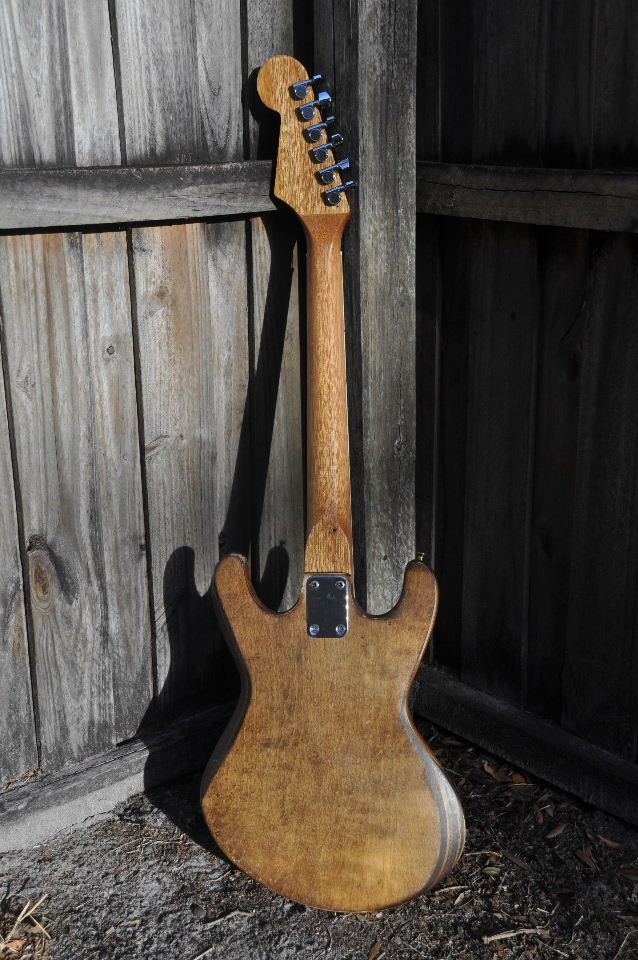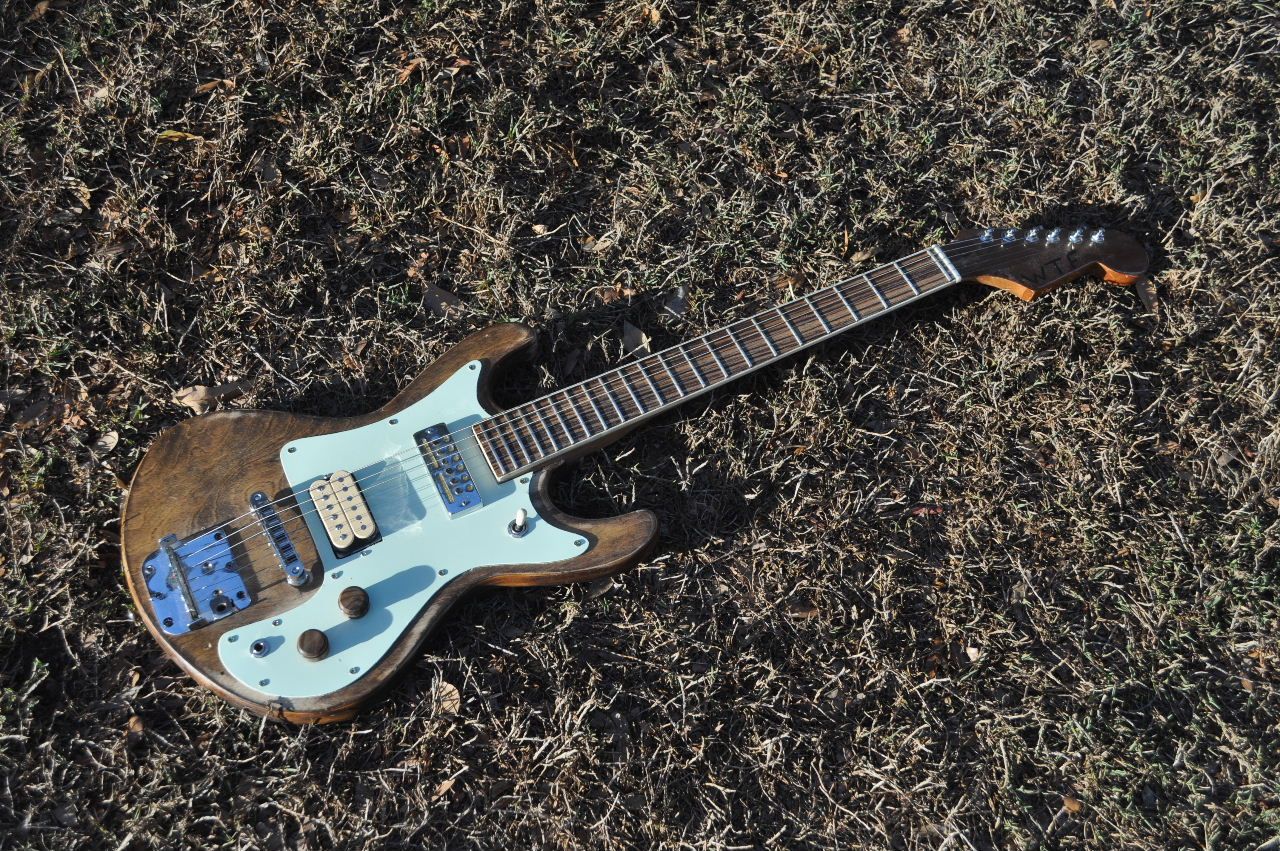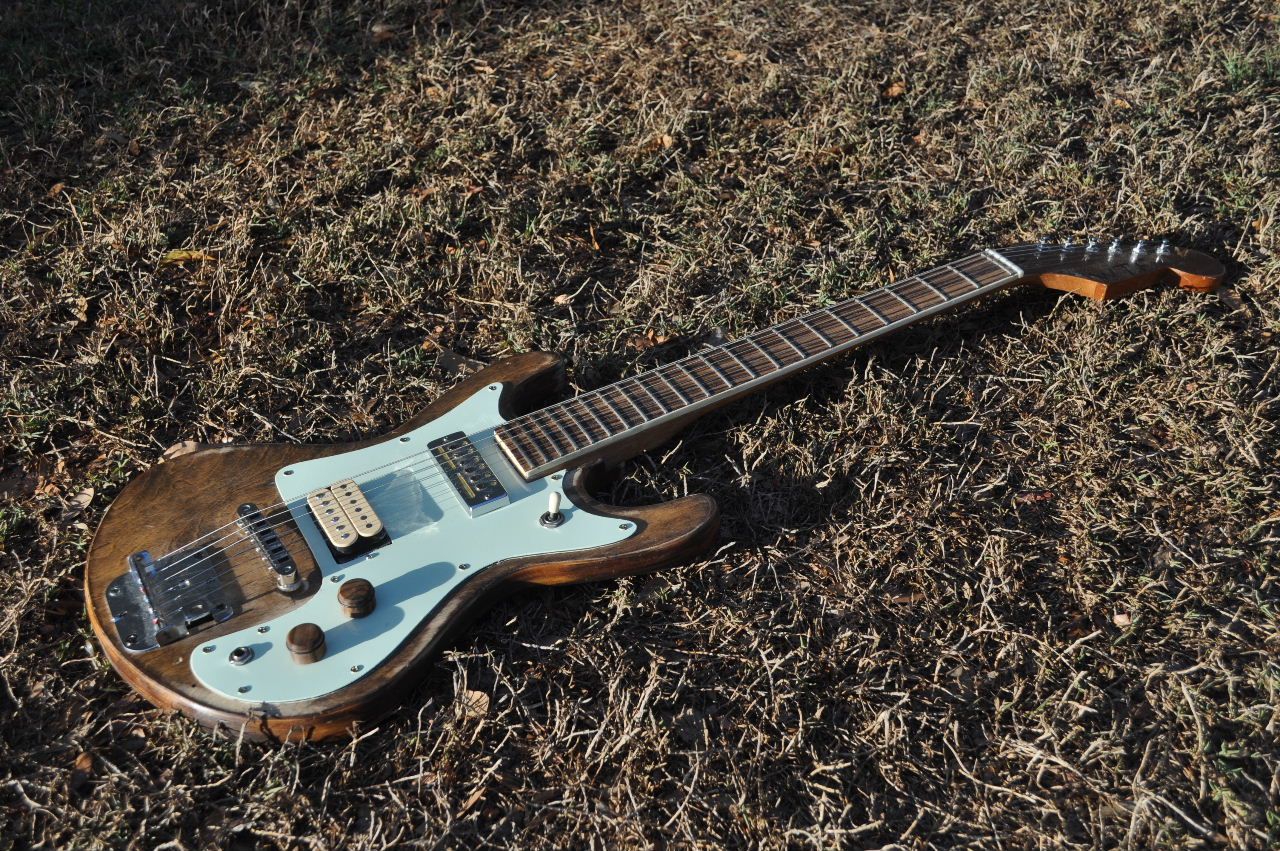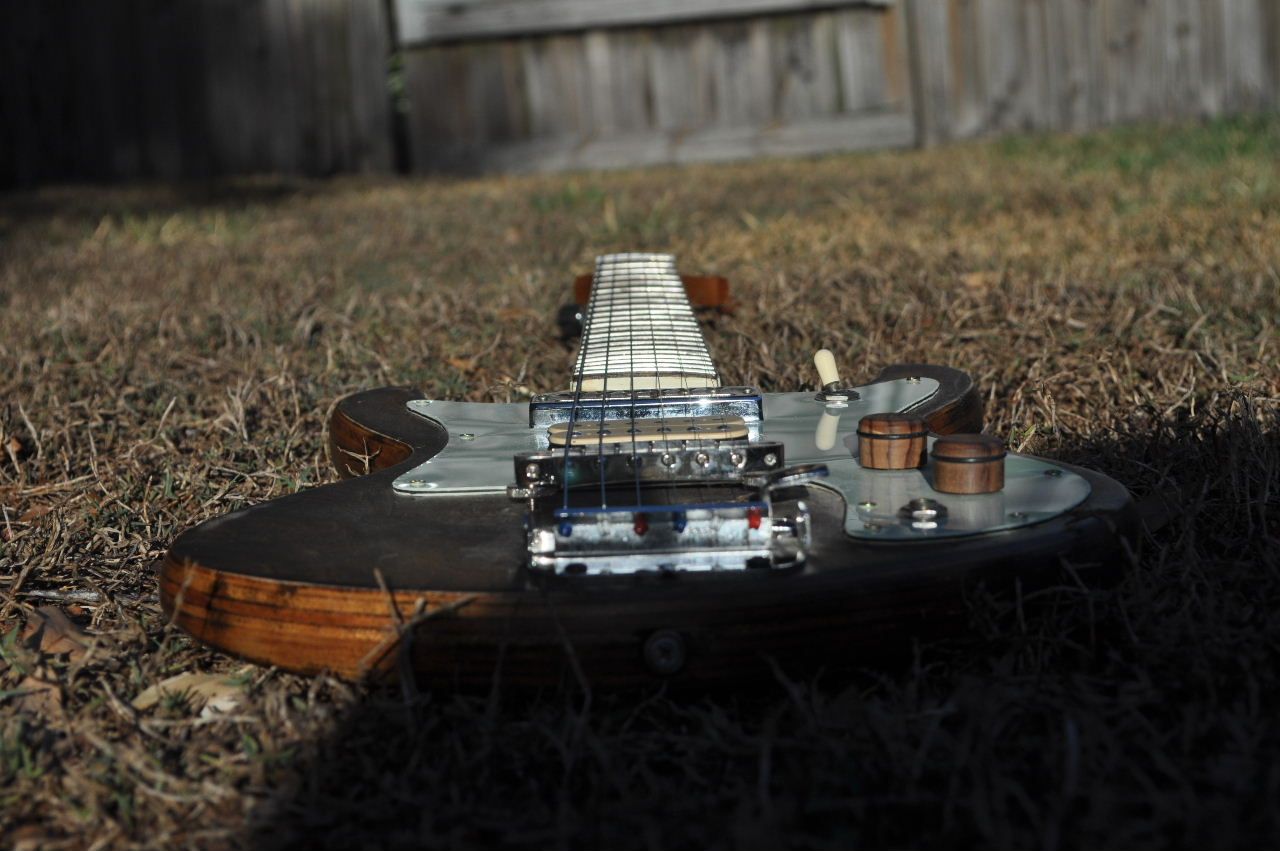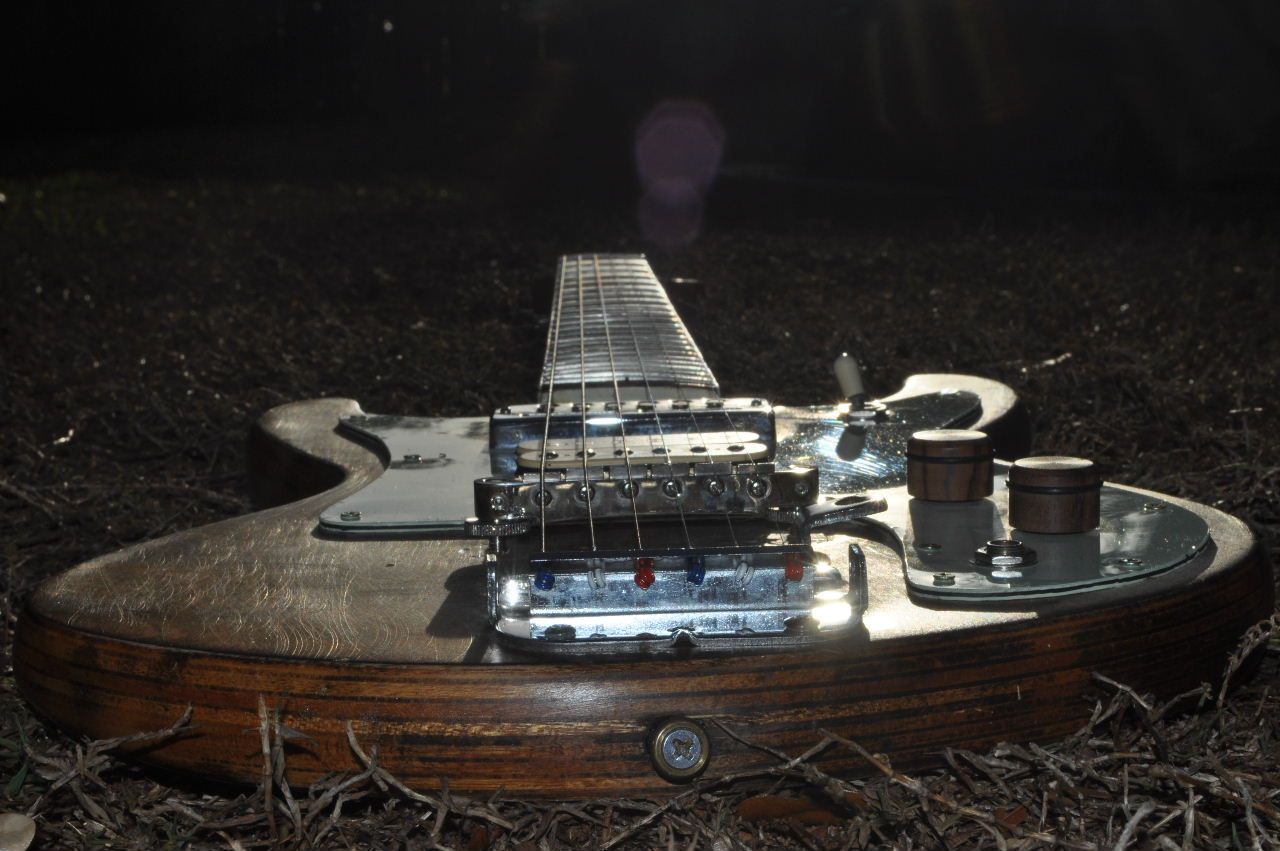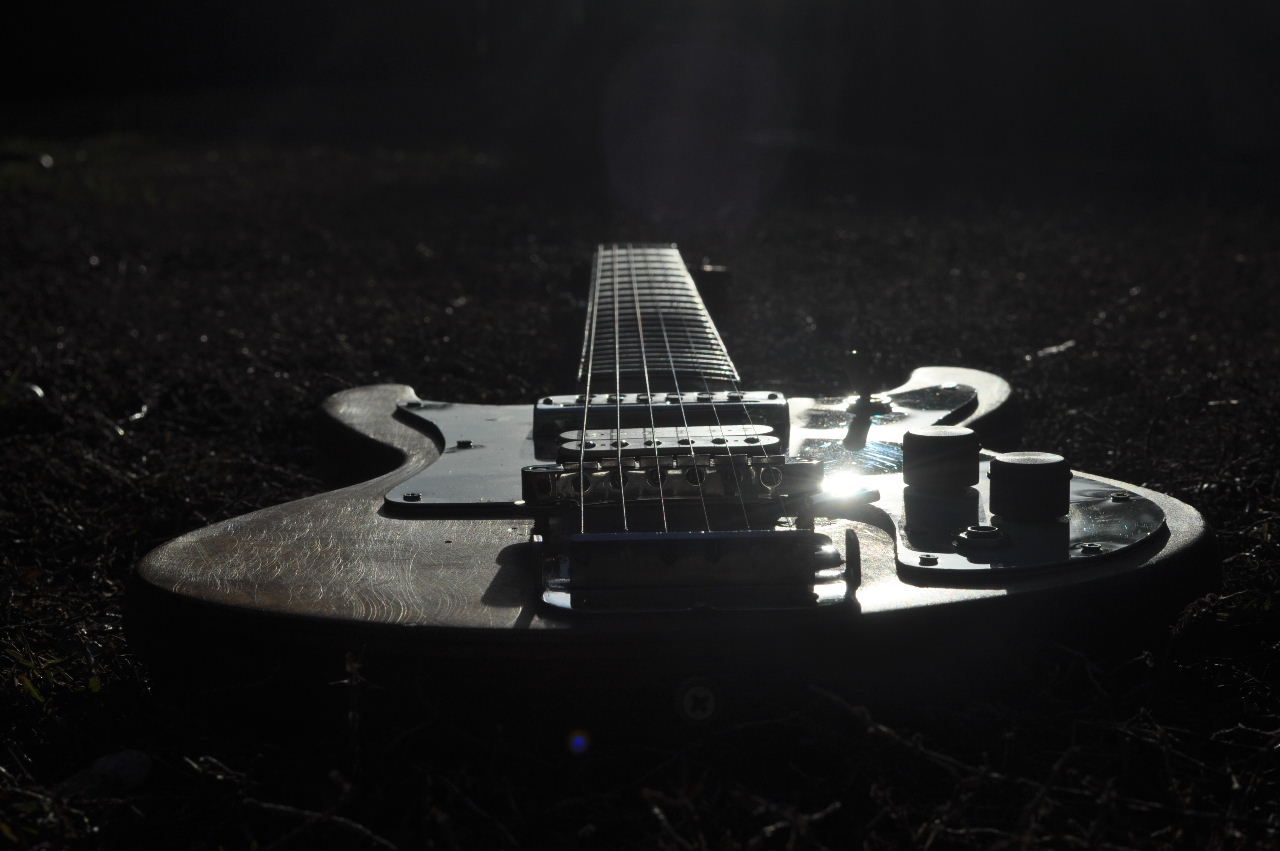 Last edited: