Joined

Apr 27, 2012
Messages

629
Reaction score

549
The UPS man came on Thursday!! Brought a couple of pedals with him and here they are.
The long awaited Way Huge Swollen Pickle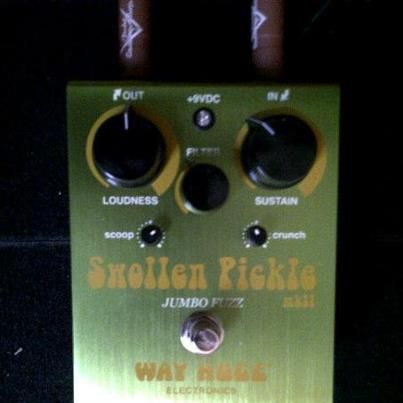 And the, full of flavor, MXR CS Script Phase 90 w/led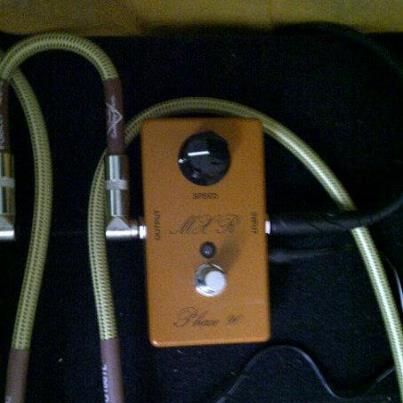 Here we go then...
Swollen Pickle first
After many suggestions and endless hours of videos, couldn't try it out here, I decided on this one for my first, certainly not last, fuzz.
I liked the mxr fuzz face but I really wanted more gain. And this thing has TONS of it. I don't want to tire anyone with a lengthy review so I'll keep it as short as I can.
The versatility is just awesome in this pedal because of the 7 knobs/trim pots, but this also is somewhat tiring. No simple operation here. I ended up leaving the internal trim pots all the way to the left as was the factory setting.
I did find about 5 usable sounds out of it with use on the clean channel, I didn't like it on the dirt one so I just focused on the clean. Found a nice smooth/creamy sounding fuzz, two aggressive sounds and two compressed cool and way loud sounds. All of them lead tones which is what I was going for, didn't really look for rhythm stuff.
The pedal is EXTREMELY responsive to playing dynamics sou you can soften your pick attack and it cleans up nicely with a hint of fuzz behind it. It's also REALLY loud and all the knobs are very interactive which can create more of a puzzle at first and I don't thing that this is a pedal for someone who wants something simple to operate. Especially the volume and sustain/fuzz knobs are VERY interactive and once you get used to it it's real easy to get the tone that you're aiming for.
I love it. I got everything I wanted out of it but I realized that fuzz pedals are very subjective and personal choices.
On to the
Phase 90
Simple enough to use as it only has a speed knob. Doesn't add the hair of the block logo one as far as I can tell but I really can't tell the difference between it and the 74 RI model. I opted for this one because I wanted the led and the dc input.
Great classic tones on 9 and 12 o'clock and great sounds overdriven. The one thing I immediately noticed was that it takes some time to learn the "curve" that it creates to work better with it. Awesome when the "curve" is in its high end to hit lower notes and vice versa.
NPD post completed