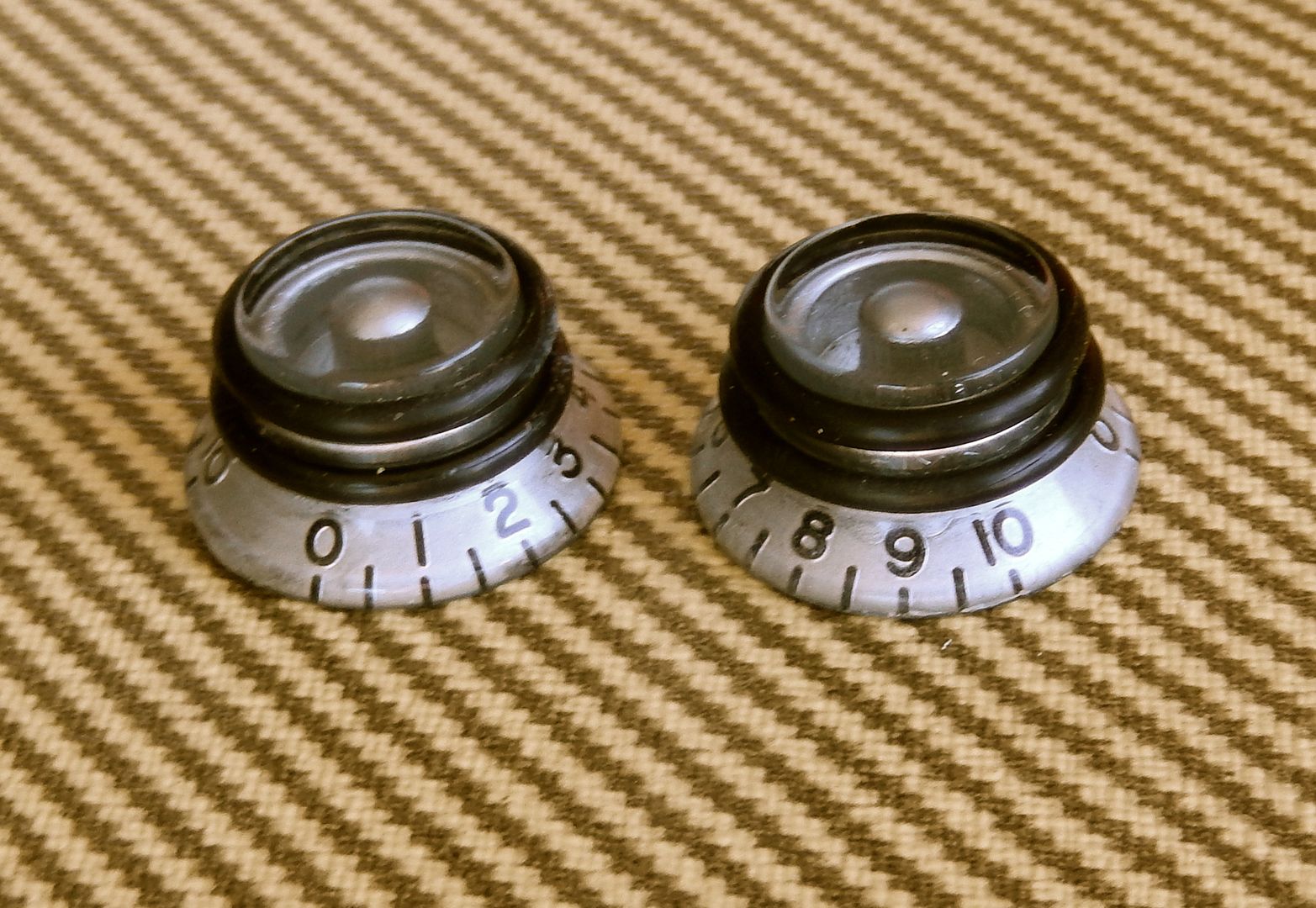 These one of a kind Johnny Hiland Signature knobs are a joint effort between MSSC and the Nashville Superpicker himself. Johnny was looking to create a set of knobs that would provide enough grip for quick adjustments and volume swells, yet maintain a somewhat traditional look and profile of the standard bell knob.
These knobs are built one at a time at our shop in Virginia and feature rubberized grips for superior control. Couple this with a sleek silver finish and black embossed numbers that would compliment many different guitar models and styles. All of these knobs are US spec so they will not fit import pots or potentiometers that don't have split shafts.
Johnny loves these knobs and we think you will too. Available in sets of two.
Available for purchase at our webstore