Joined

Dec 8, 2014
Messages

2,898
Reaction score

4,762
Been a while, it seems. Think the last LP I bought, was the Golden Pearl?
There's really just not much else out there, I'm looking for. I still want a white Custom, and a EVH R/W/B. Though, not sure when, and from what period. Yeah, I've got a lot of guitars. But, I do play them all. My pecking order, constantly changes. But, I play them.
With wall space at a premium now (I have room for 1 more), if it doesn't get played... it gets traded for something, else. My 2011 Tribute with P-90s, was a good guitar. But, on a wall of Standards, Traditionals, Reissues... it was just taking up a hanger. I'm also kind of at that point where.... dare I say...
"satisfied?"
These two were guitars I knew I'd eventually own. I've known I was going to buy the Classic, since I bought the Pelham Blue. I knew I was going to buy a R9 some day. I had passed on a R8 a couple years ago, been kicking myself since. Said if a sweet R9 ever came available at the right time, it was going to be mine.
I was actually going to buy the Classic, right after I bought the first one. Then the price went up. Then it went up again. Naw... I wasn't paying $2,100 - 2,200, or having to deal from that point for something I had, in a different color. I knew if I waited 9 months, they'd go on sale at the end of the year, for considerably less. Sub-$1,400 is considerably less.
As I was picking up my Angus SG from getting repaired (neck p/u died)... my buddy asked, if I had interest in a R9?
A mutual friend was going to sell it to GC, but he didn't have the original BurstBuckers. He had put Sheptone BK Signatures in there and that presented a problem for them, as the sale was somewhat conditional on original condition.
While I would prefer stock, the Sheptones are superior. So I made an offer for it, which I knew was more than they could. And still probably one of the best deals I've made on a guitar, where everyone was happy.
It was a pretty funny process. There's a LOT more to it, than that. I maybe took it a little far, playing dumb and innocent in a certain subforum

. But... like I said. Everyone that mattered, was happy with the deal.

Long story, cut just a little short. I know people want

2015 Golden Pearl Standard (not new), 2017 Classic (not new), 2018 Classic (new)
Two Classics!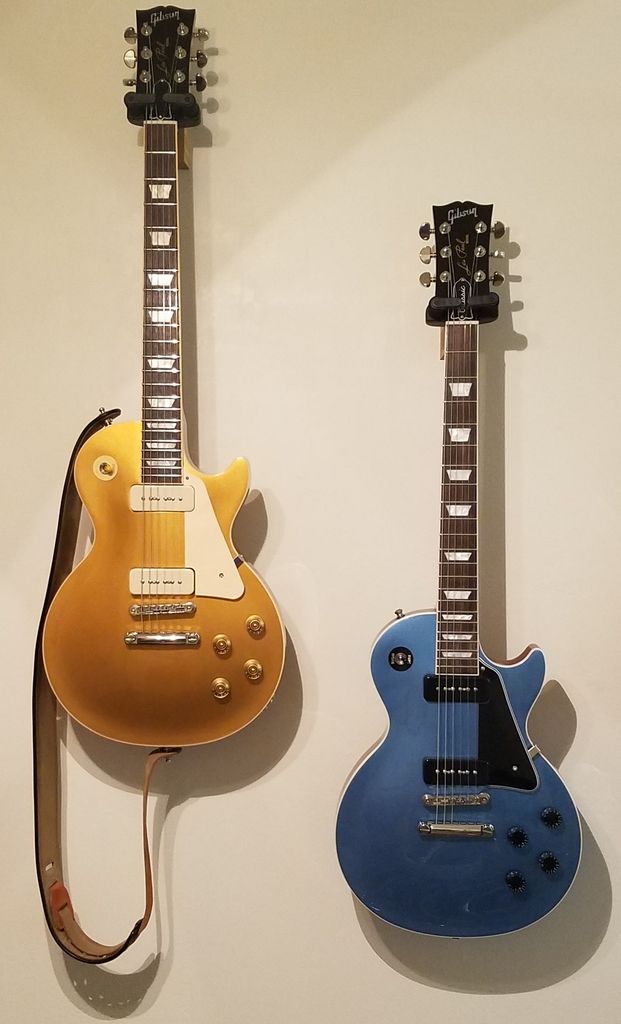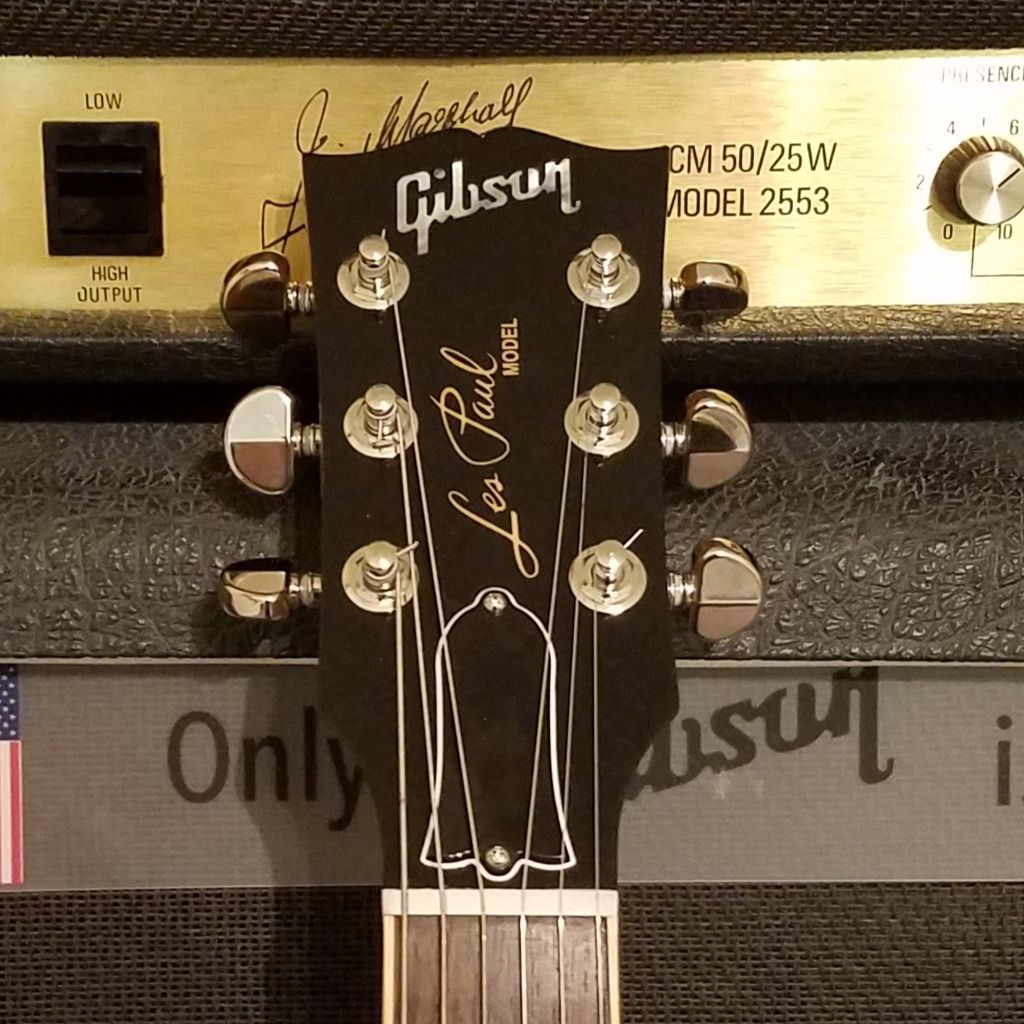 Cool... one piece body. And we checked, thoroughly. No seams. Thought that was one, down the center when I first looked. Its not.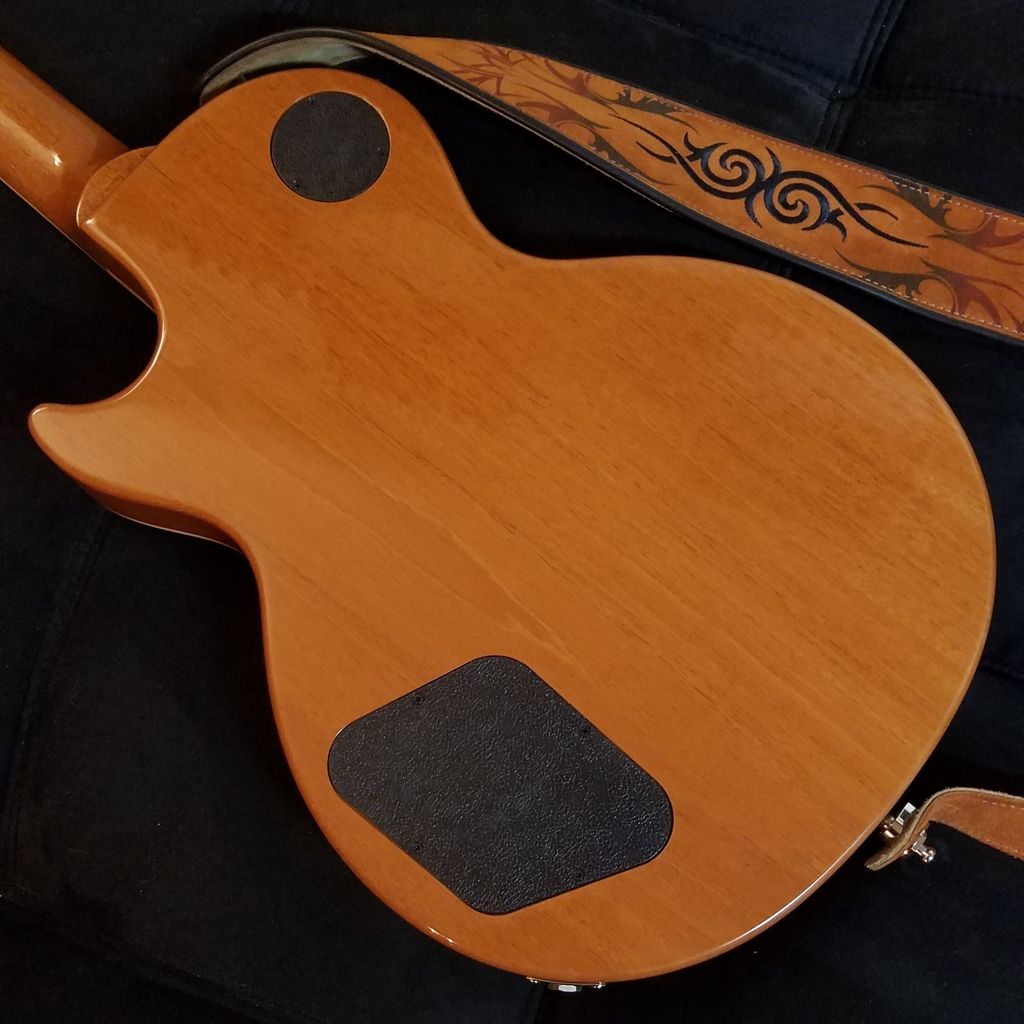 Still some things I'm going to swap out. I've got a full set of Gibson Gear P-90 plastics, which are more cream. Plus, I really need to replace the Epi style PG. C'mon, Gibson!
Oh yeah... that
other
guitar. Anyone still here?
NGD x2! 2006 Custom Shop R9 VOS - Bourbon Burst, 2018 GT Classic
Same guitar... natural light. No shit. SAME guitar.
Yeah... one piece, as well.

(only really significant scar - original store owner dropped it - and in a roundabout way, how it ended up with me)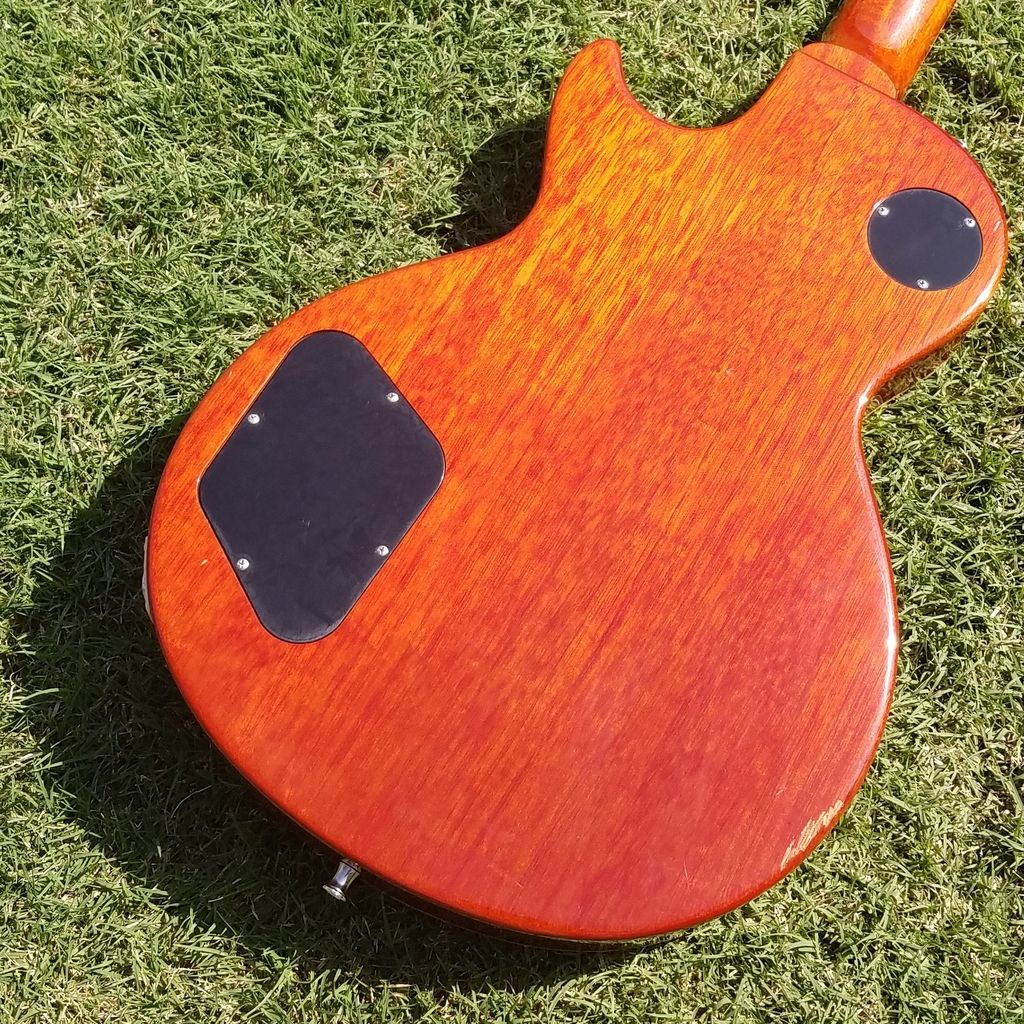 Love this neck!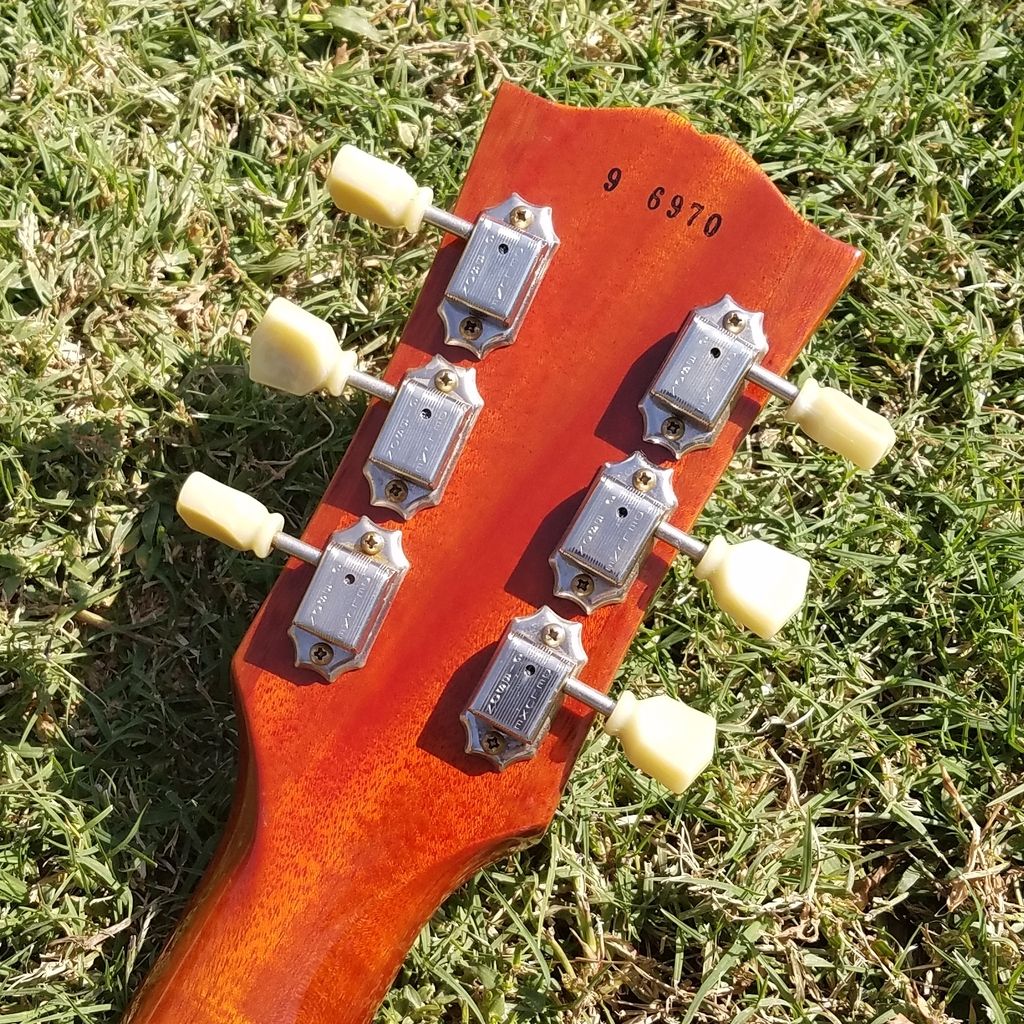 SAME guitar... with my Honeyburst Trad. I call this, "Son and His Father"
And back to natural light...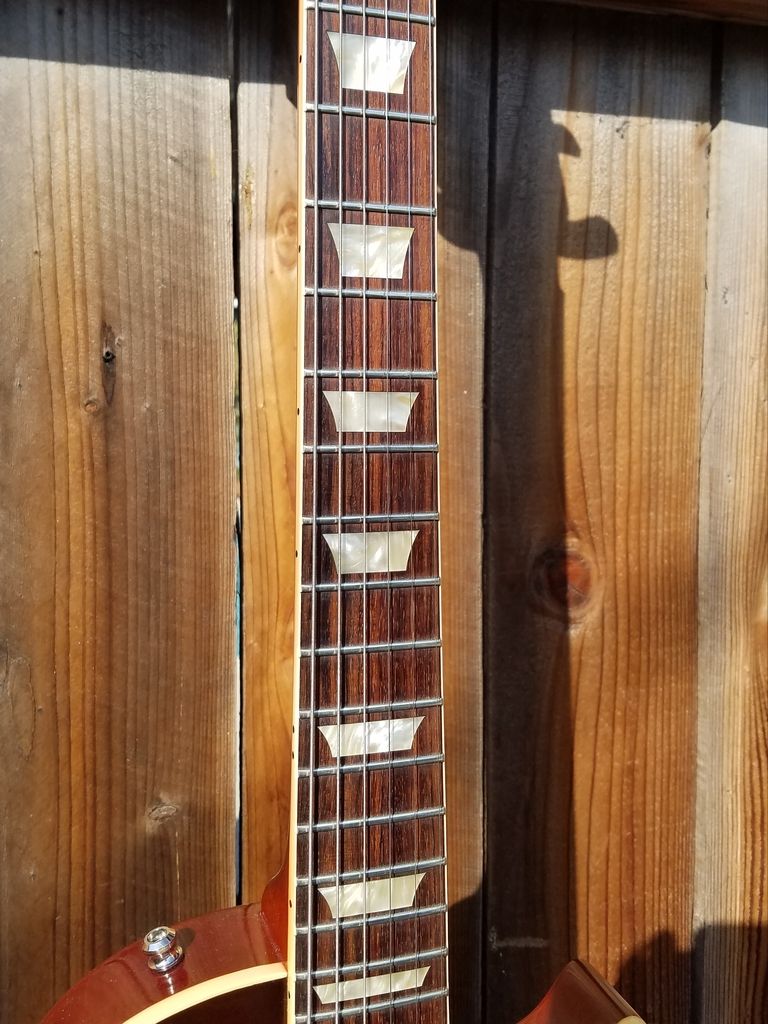 Hope you enjoyed!
Last edited: