Joined

Dec 8, 2014
Messages

2,898
Reaction score

4,755
I tried bonding with my Explorer... I really did.
Problem is, it was a boat anchor. I enjoyed it, as a lap guitar... but I'm usually standing, when I play. I couldn't hack it, so it mostly hung on the wall, looking pretty.
Couple weeks ago, walk into the store and there's a Traditional Pro V. I ask about it, and my buddy says...
"you'll like the other one better."
He points to a 2007 Flying V Faded.
We pulled it down, and setup wise, it was pretty rough. The nut was chewed up. Intonation sucked and the switch didn't work. However, with a strap on it, slung over my shoulder... there was definitely something there. Even with its blatant needed fixes, the fact I couldn't play through the bridge p/u... I knew I wanted this guitar.
Brought my Explorer in, told them I wanted everything fixed on the V. Said for the trade, it needed to be the sweetest playing axe I've walked out of there with.
It took over a week, as we needed to order a new nut... but the tech did an awesome job. Got everything fixed and setup to my liking. Got it home, and plugged in... and wow, it is a everything I wanted the Explorer to be.
I'll probably eventually get another Explorer. Maybe a Korina. For now, I'm very happy with the V.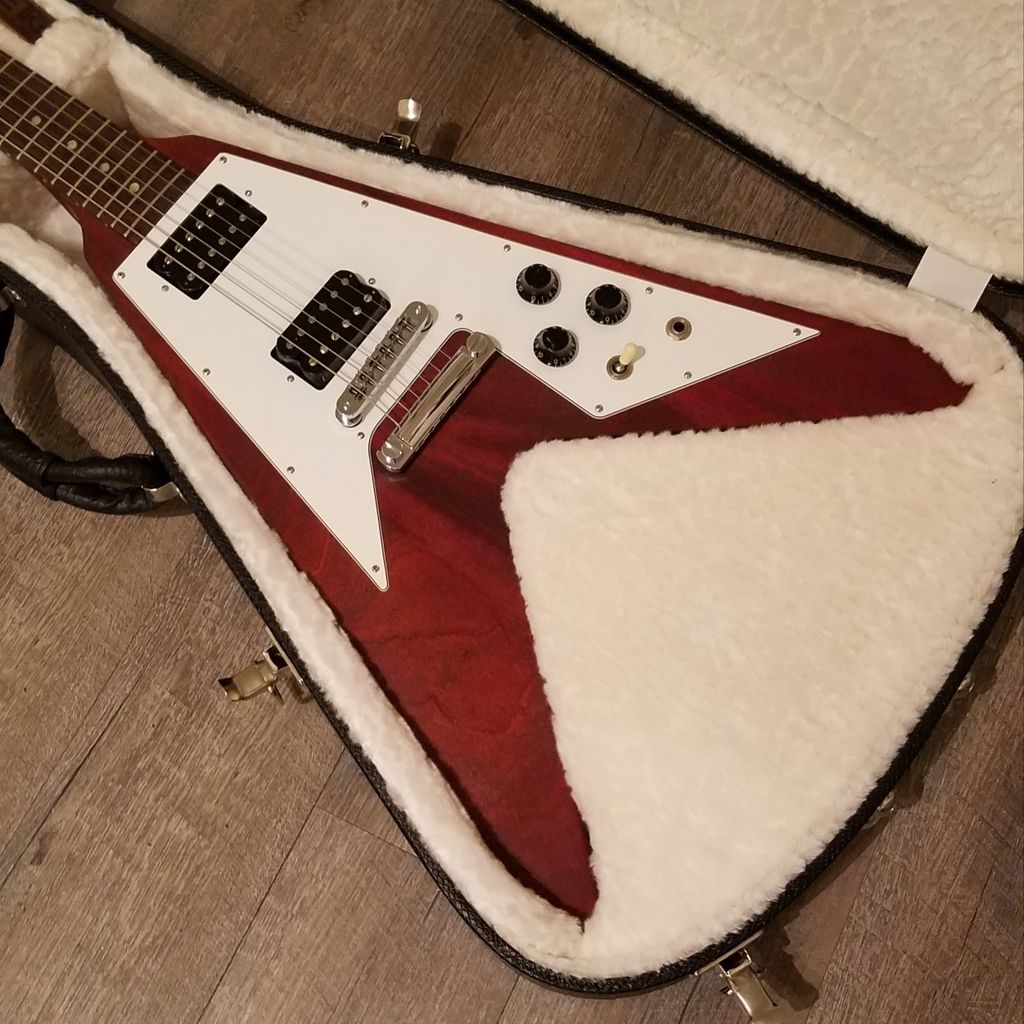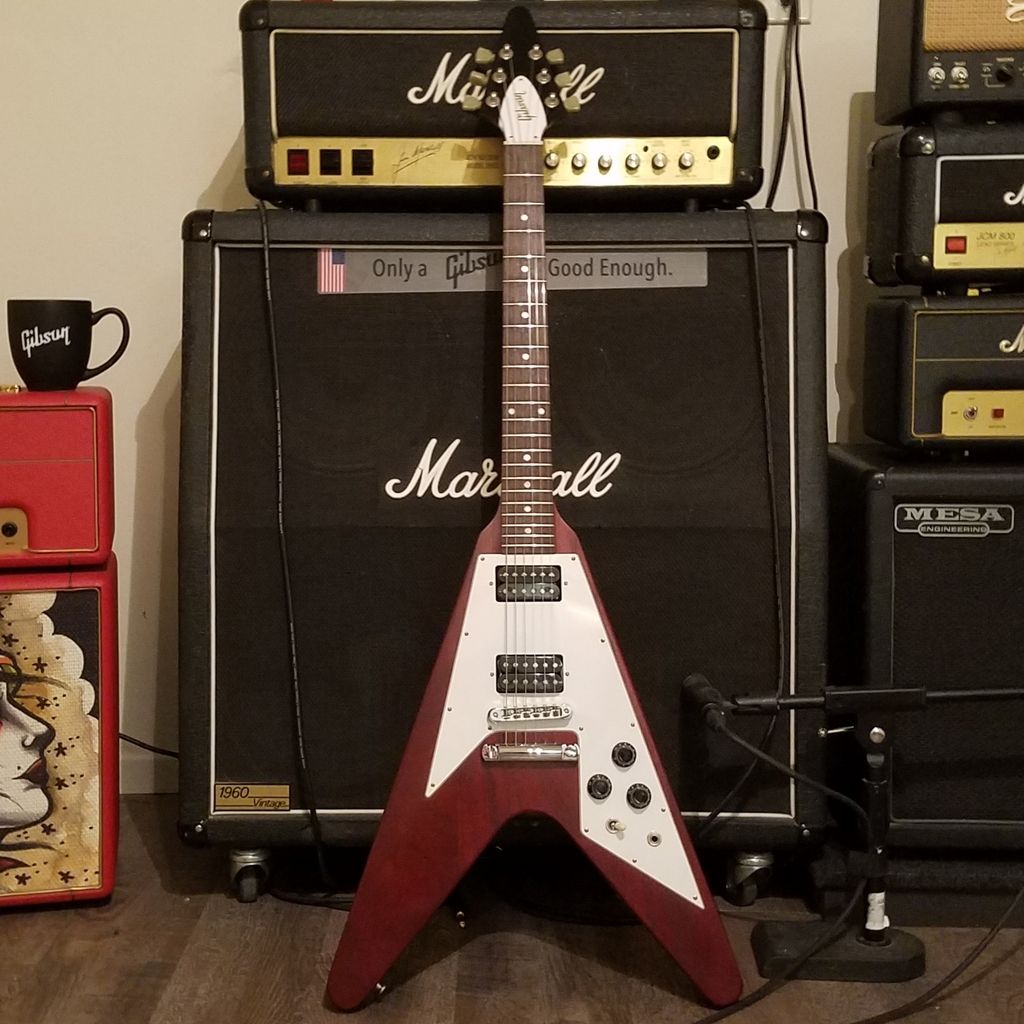 It did need ONE upgrade, however...