This is long overdue. New guitar day was about a month ago. Just been busy with a new house, renovation, etc. The amp I got last week.
Not really going to blab on about what I got, but this is a new guitar for me in over 6 or 7 years?
The guitar I bought, the LTD EC 1000T used from the States. It arrived with SUPER high action, but surprisingly it was still in tune. I'll be using this guitar for drop tuning, and experimenting with different string gauges. This seems interesting so far.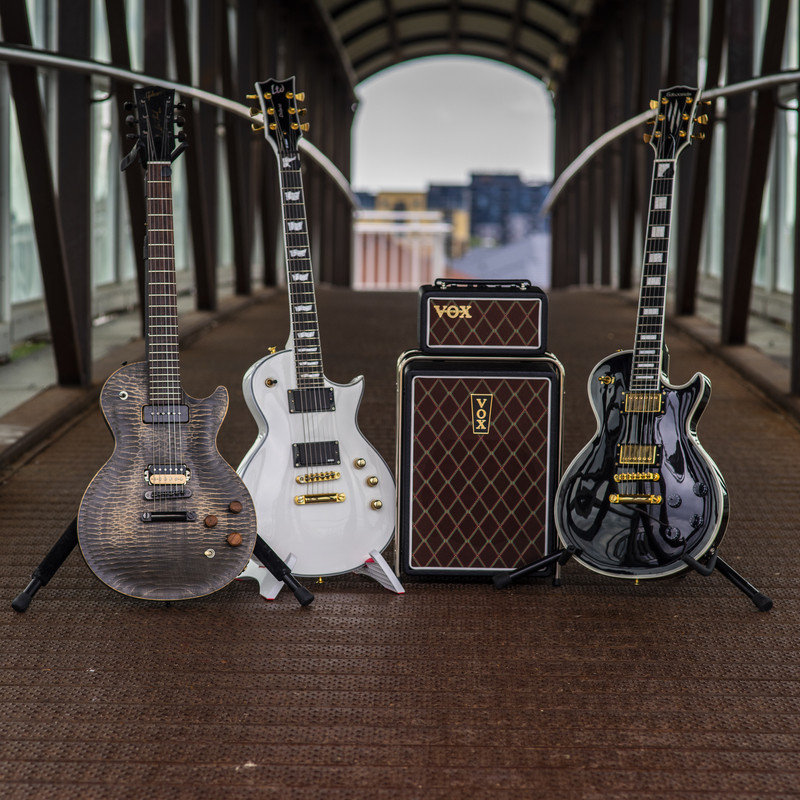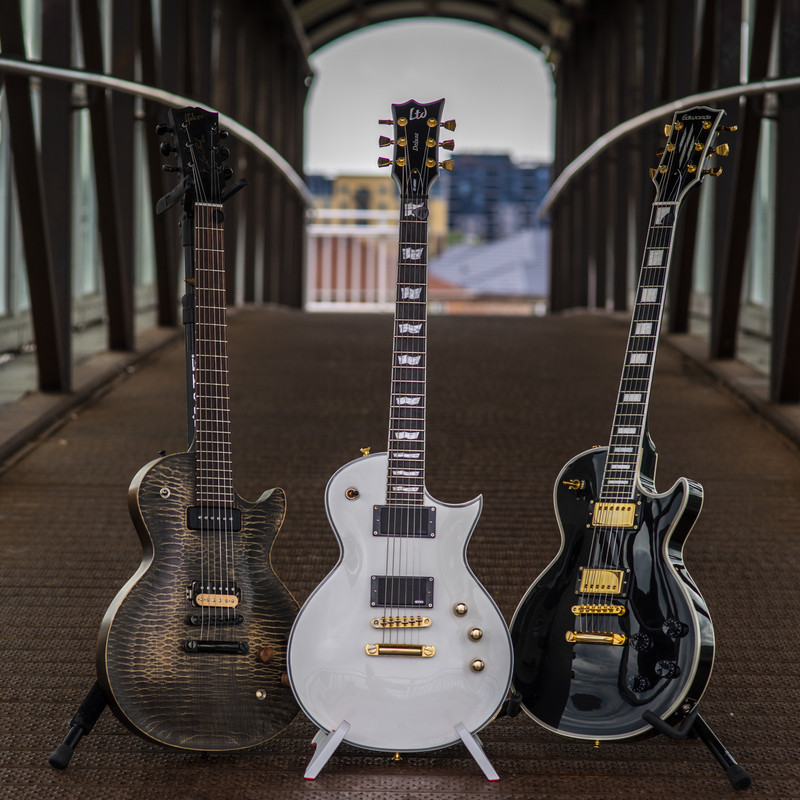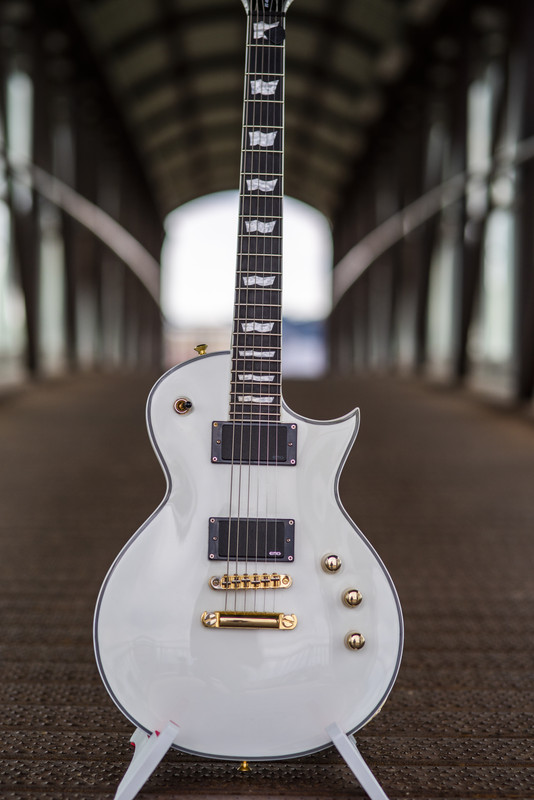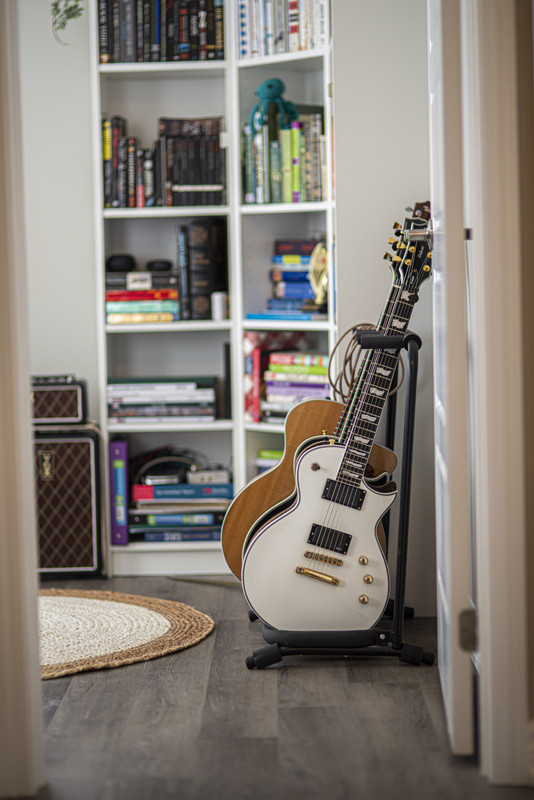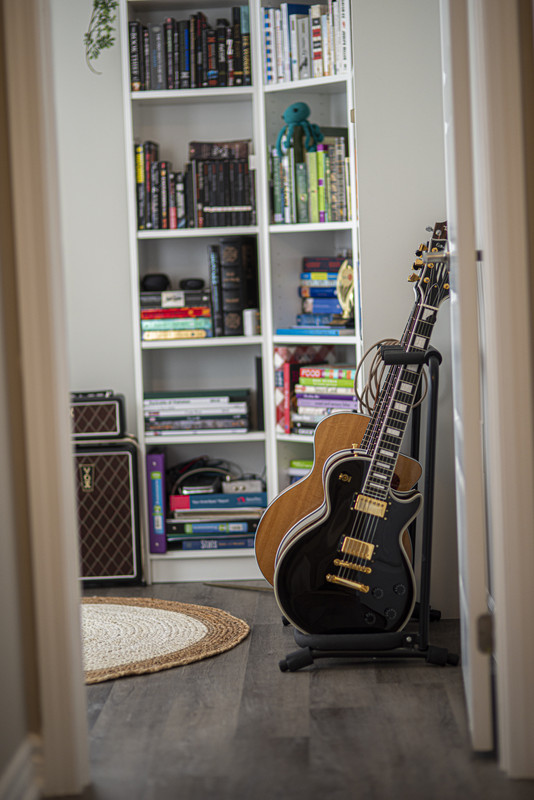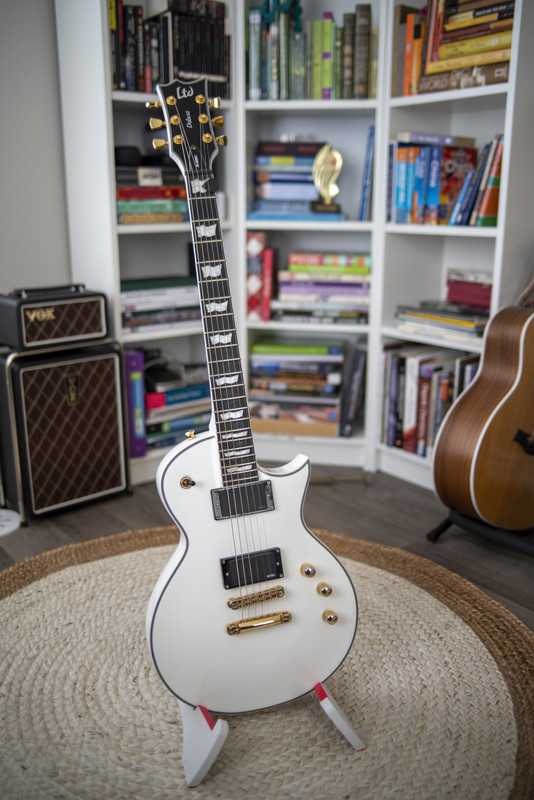 and I'm not sure if this is 'my' guitar or not. My parents have an AirBNB business, and one of their customers explained to them that he is changing his entire life, and thus left this behind. so...I'm not sure if he will come back, or what. No way to communicate with him, so till then, my cat will be using this guitar
onto the LTD EC1000T guitar. I was after a single cut guitar, but whatever I want, doesn't exactly exist in its default settings. Thus, i will be upgrading this guitar and changing a few different things. Nothing wrong with the EMGs in the guitar, but I ordered white EMG HA and 85 that i'll be adding to this guitar. I also want to change all the gold hardwear to nickel. Not sure what will fit in its locking LTD tuners, as they dont have any screws. Will have to find some sort of a drop in replacement. If anyone knows what parts fit, do drop me a line.
as for the amp, it isn't a metal amp, but i'm just slowly getting back into using an amp, so will be picking up a Friedman pedal, along with a few others, and go from there.
I have been playing ampless for a few years (maybe about a decade now), so this is all new territory for me. Having been in a rut for such a long time, so have to change things up.