Joined

Apr 27, 2012
Messages

629
Reaction score

549
It's finally here!!! In Arctic White, it looks completely white under "heavy" lighting and cream in normal.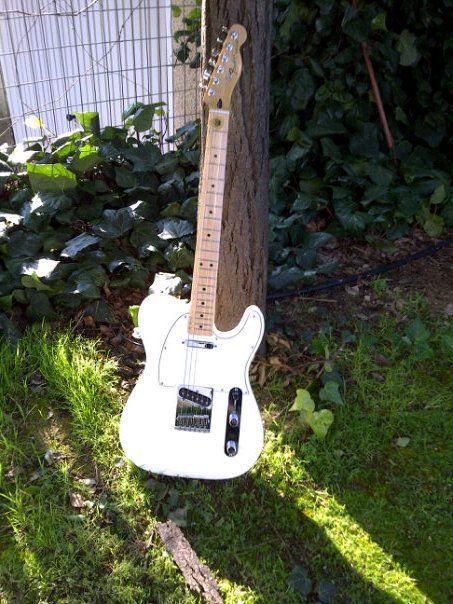 I'll just see if I can objectively mention some stuff here.
Let's start with the good ones.
- The guitar is flawless as far as finish is concerned. Stays in tune as good as the Lester so the keys aren't going anywhere!
- The satin finished neck feels awesome! Modern C shape, certainly smaller than my Sudio's 50s but not in a bad way, just different. Great feel to it! The glossed maple fretboard feels silky smooth and is a pleasure to play on.
- The frets are medium-jumbo, shorter but wider than the ones on the Studio. It does make bending very odd, not hard but odd, but sliding is much easier without getting your fingers hurt all the time.
- The bridge pup is actually good, it does remind me a bit of the EMGs that I love, maybe because of it's ceramic magnet, and in my setup it CAN do metal. But it will be replaced because this guitar is meant to serve the vintage, tele-tone purpose.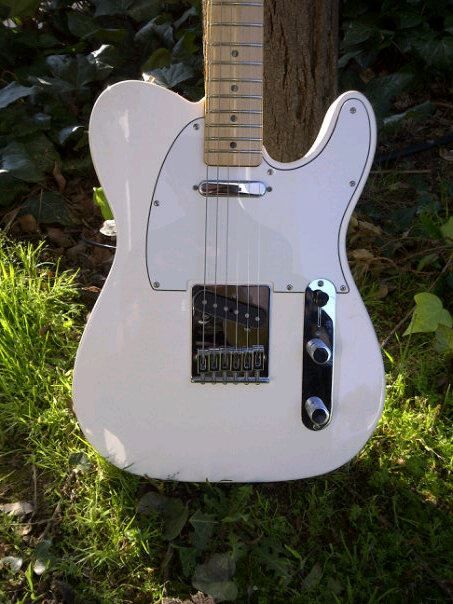 Now the bad ones.
- I'd love to call the neck pup dark, but it isn't. It's muddy as hell. The middle position seems good but the neck is unacceptable. In any case both pups will leave this guitar and a set of CS 51 Nocasters will probably come and settle in their place.
- The jack is tightened, but the metal barrel thingy keeps moving and busting my..... nerves. This has no effect on the sound what-so-ever but will need to be fixed so that I don't lose it every time I hit the cable with my leg.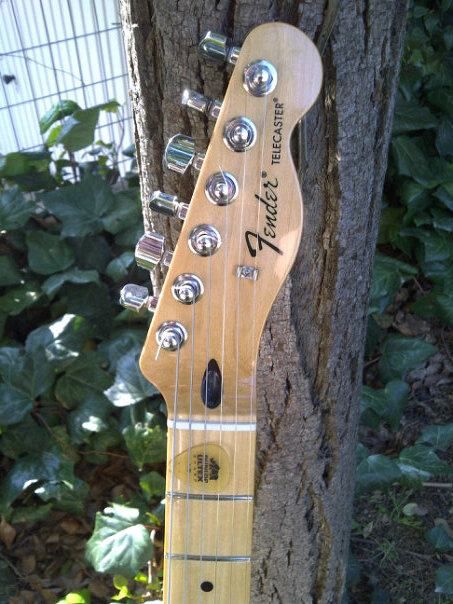 On the whole, I am very pleased with the guitar. It needed a setup to get where I like it and to get that Tele "pop" but that is to be expected of any new guitar. The shortcomings like the jack and the pups (one of them in my case), I also expected by having done some research before buying.
So from today I am a very happy Telecaster owner! I feel that it is the polar opposite of what I had until today (LP with EMGs).
I am very happy to be able to be this versatile.
My list for the very short future is:
Vintage 3 saddle bridge
CS 51 Nocaster pups
and that's it!
I had been thinking about changing the PG to a black one but it does look cool this way so for the time being it'll stay put.
UPDATE!!! Just got back from "my" luthier/tech. Turns out he had a couple of MIM ceramic pickup sets that people left there after swapping pups. So I got him to change my neck pup with another one real quick.
This is certainly more like it! The one the guitar came with was definitely a dud. This one is more bell like and I am liking it very much! No comparison between them!

I got very very lucky today!!!