Joined

Aug 19, 2016
Messages

6,289
Reaction score

12,394
Hey fellas!
Was searching for a 57 reissue...and (as usual) I've been hijacked by that gorgeous 1989 Les Paul Custom, which is in an incredible good shape for its age, and didn't resist. It has a gorgeous carved top. All original, no repairs, (bridge set was ordered that way, not sure if I'll keep or swap...) with Bill Lawrence HB-R/HB-L Circuit Board Pickups. Gold plating seems still all there, and frets with tonnes of life in it. Touching wood, I hope it will arrive safe. Hope it's a keeper because I love how it looks!!
For now I'll tease some pictures from the seller, then I'll be posting my own photos as soon as it arrives at its new house...
EDIT: the beast arrived and I'm speachless! Love everything about this custom. It's in incredible good shape, just couple of mini dings and a lovely vintage'ish patina. Did a black light inspection, no repair, no crack, nothing wrong. All original, pups, pots, caps and everything. The binding is gorgeous! Gold plating it's still there.. Frets are still in great shape. The previous owner for sure used this guitar, but with a gentle touch (because fret wear is minimum) and took care of it.
The neck is definitely the typical Les Paul Custom rounder '50 profile, but a bit less fat than my other Customs. Very comfy. Truss rod looks like has been done yesterday; very soft, works great. Managed to get my setup in a bunch of minutes, super low action and .004" relief, and no buzz. Very soft playing, softer than any other Gibson I have. Could be the T6 tailpiece that does reduce the break angle to very minimum angles. Still not sure if I keep the T6, but I like the look and the fine tuning option. Fretboard is a beautiful pitch black ebony.
Oh well, I shut up and drop some picture of it!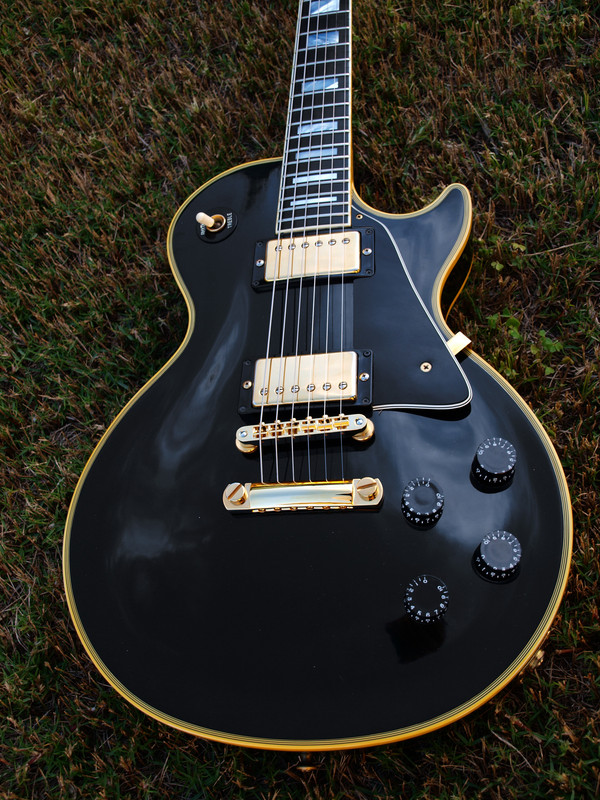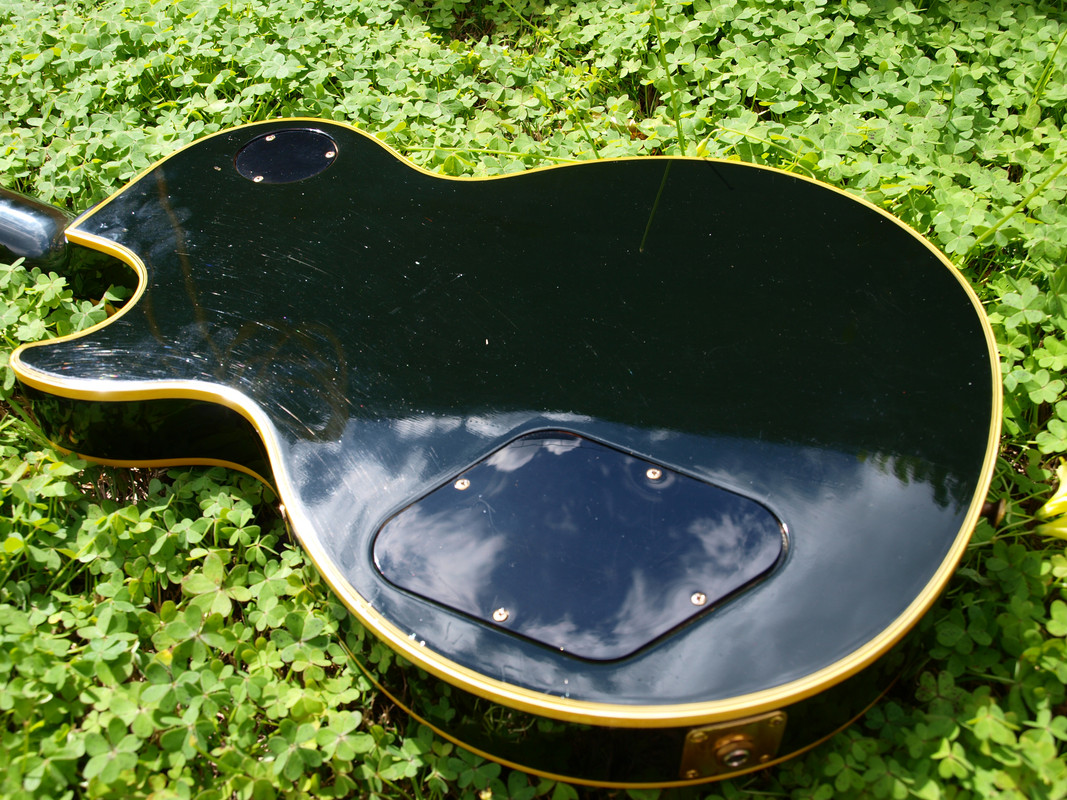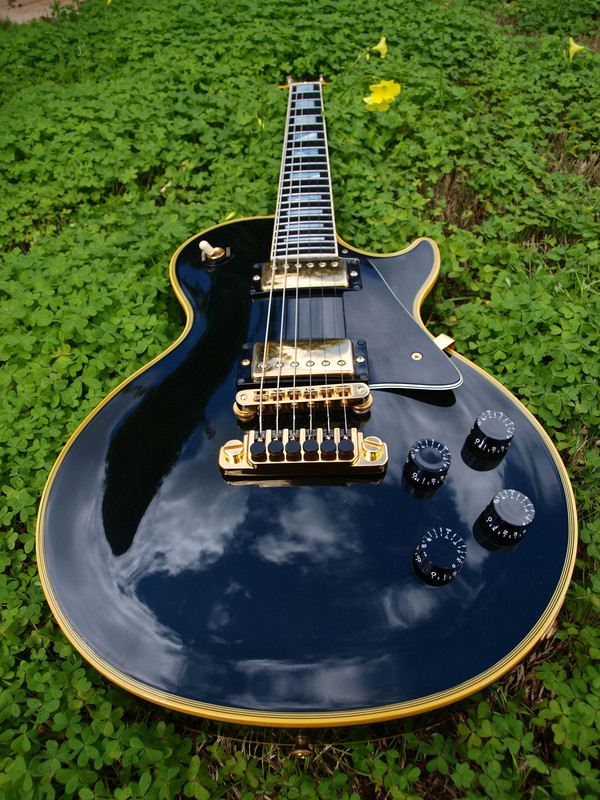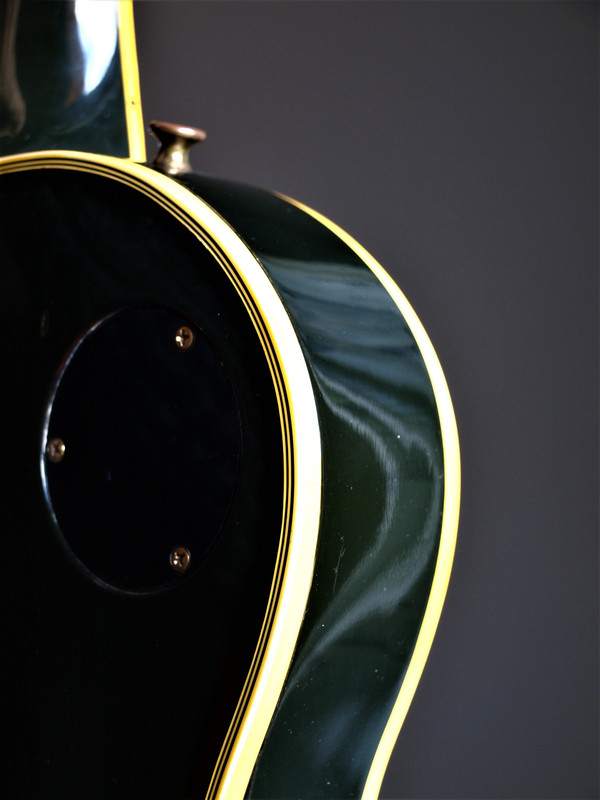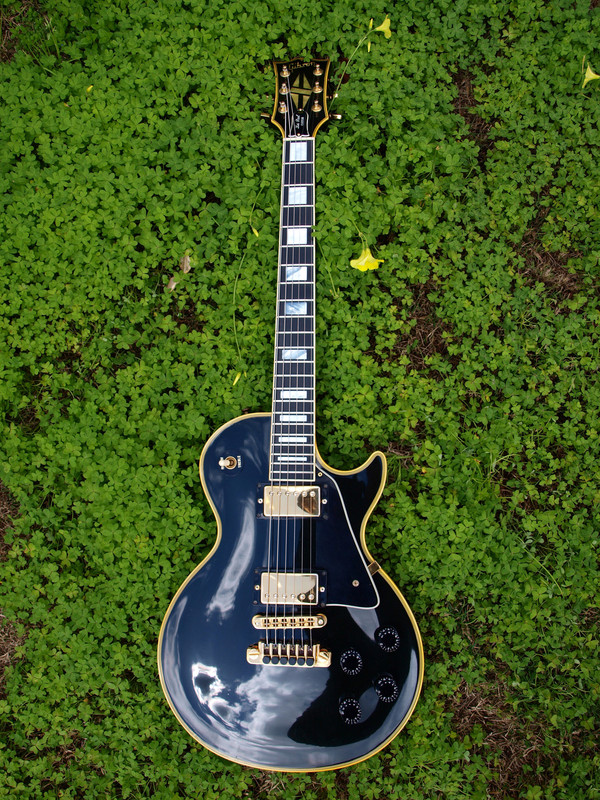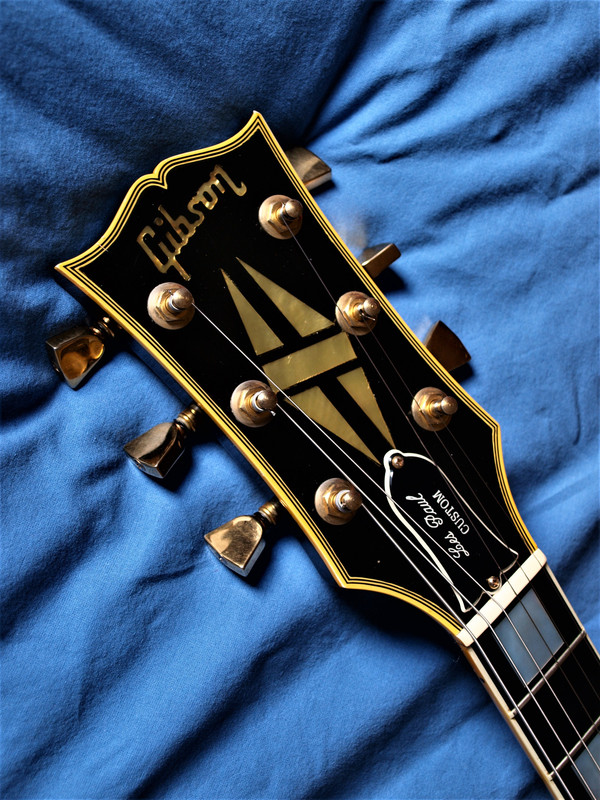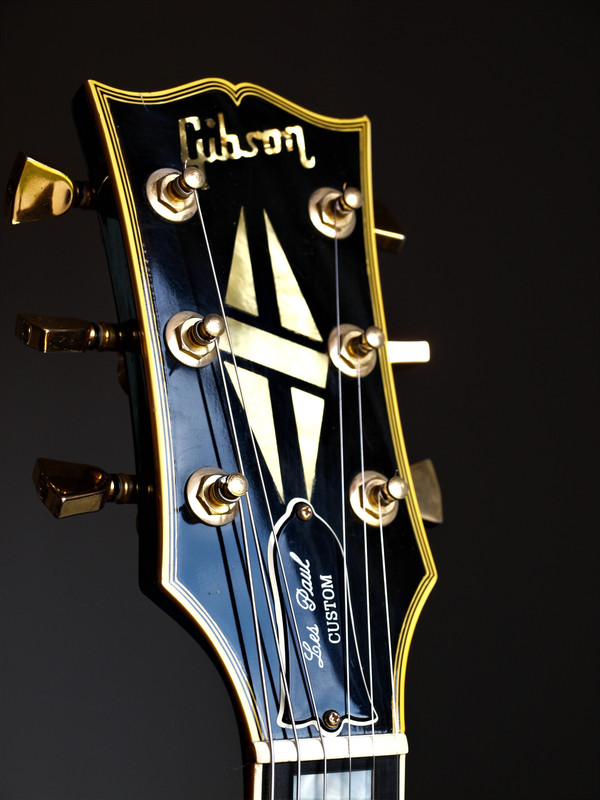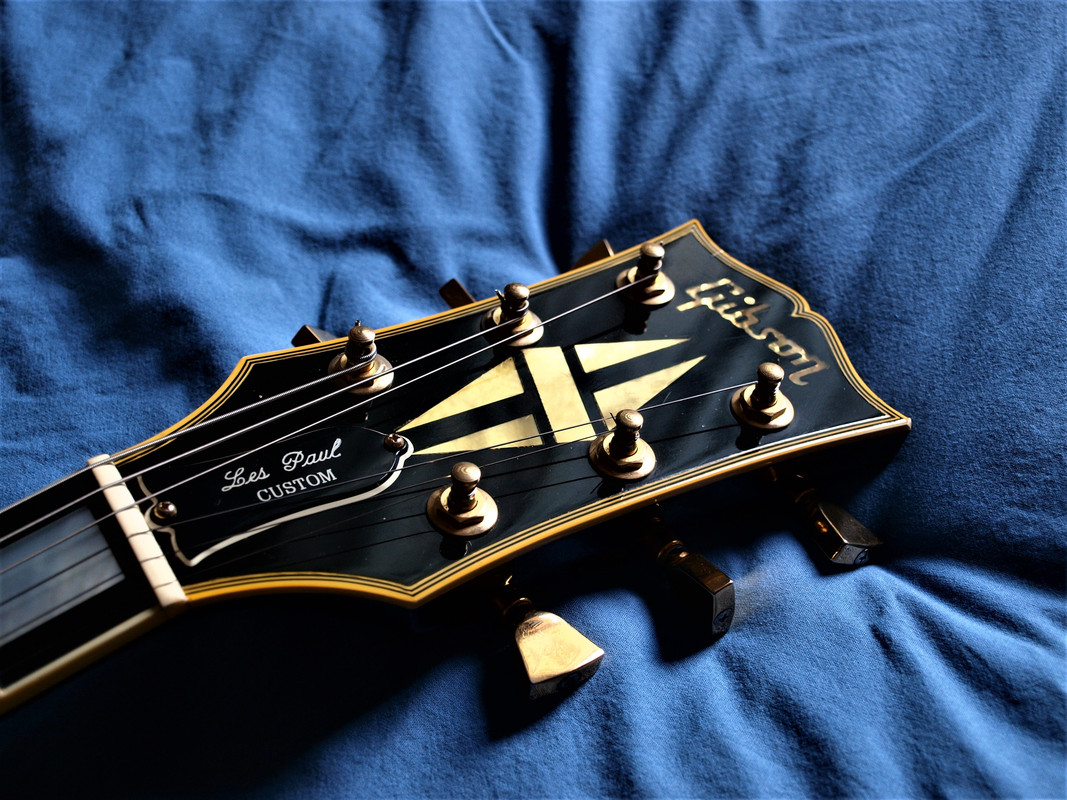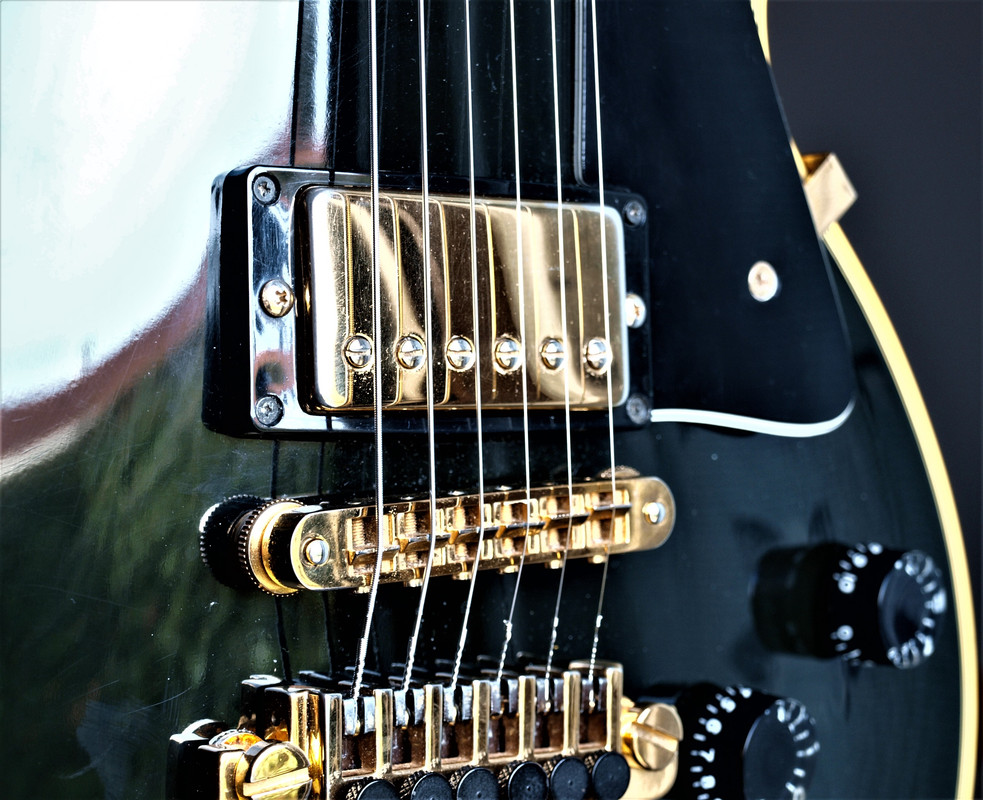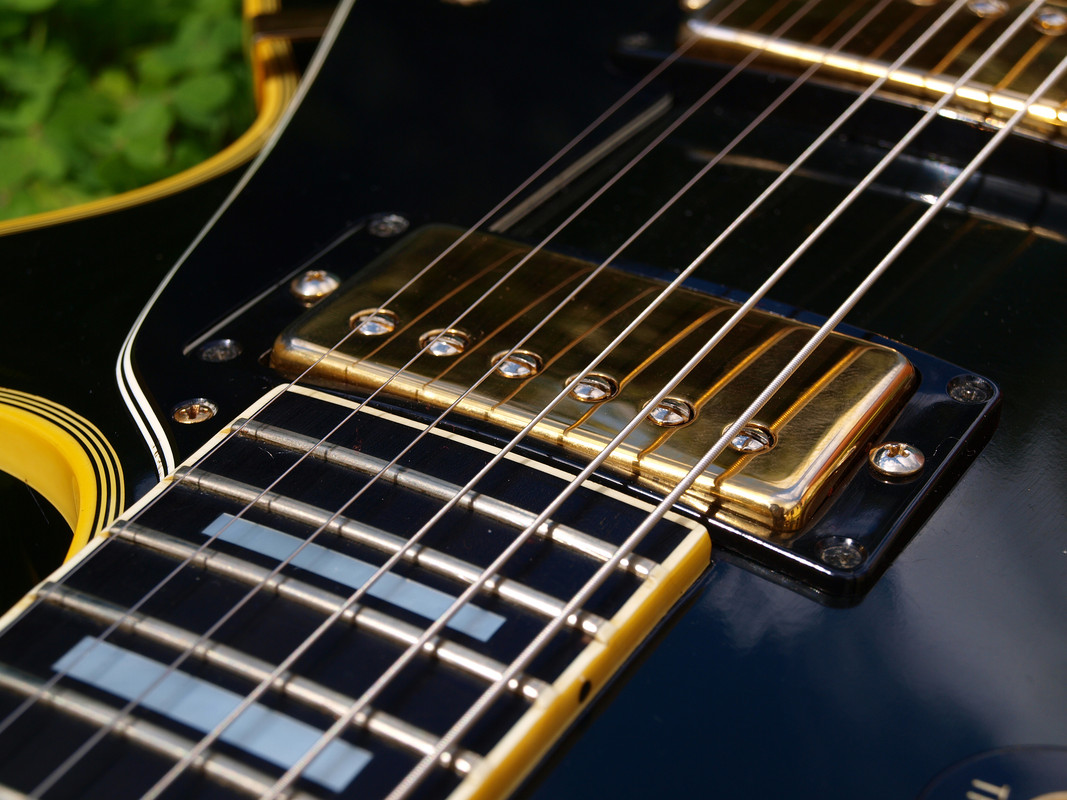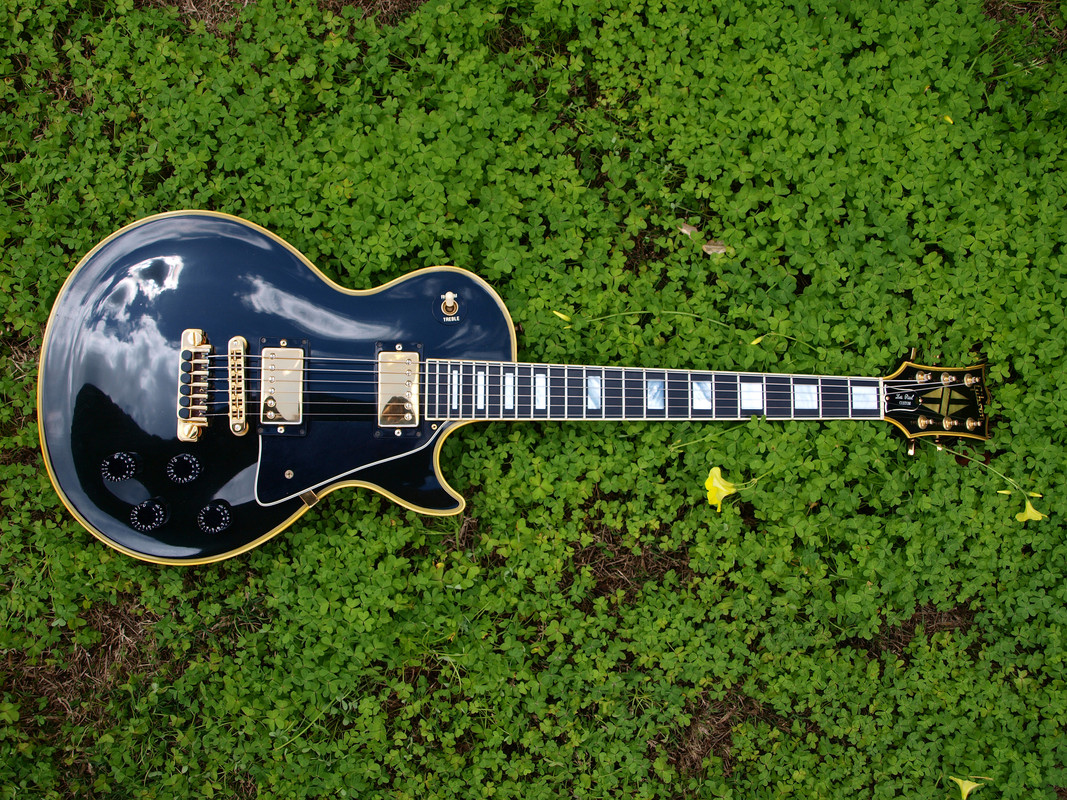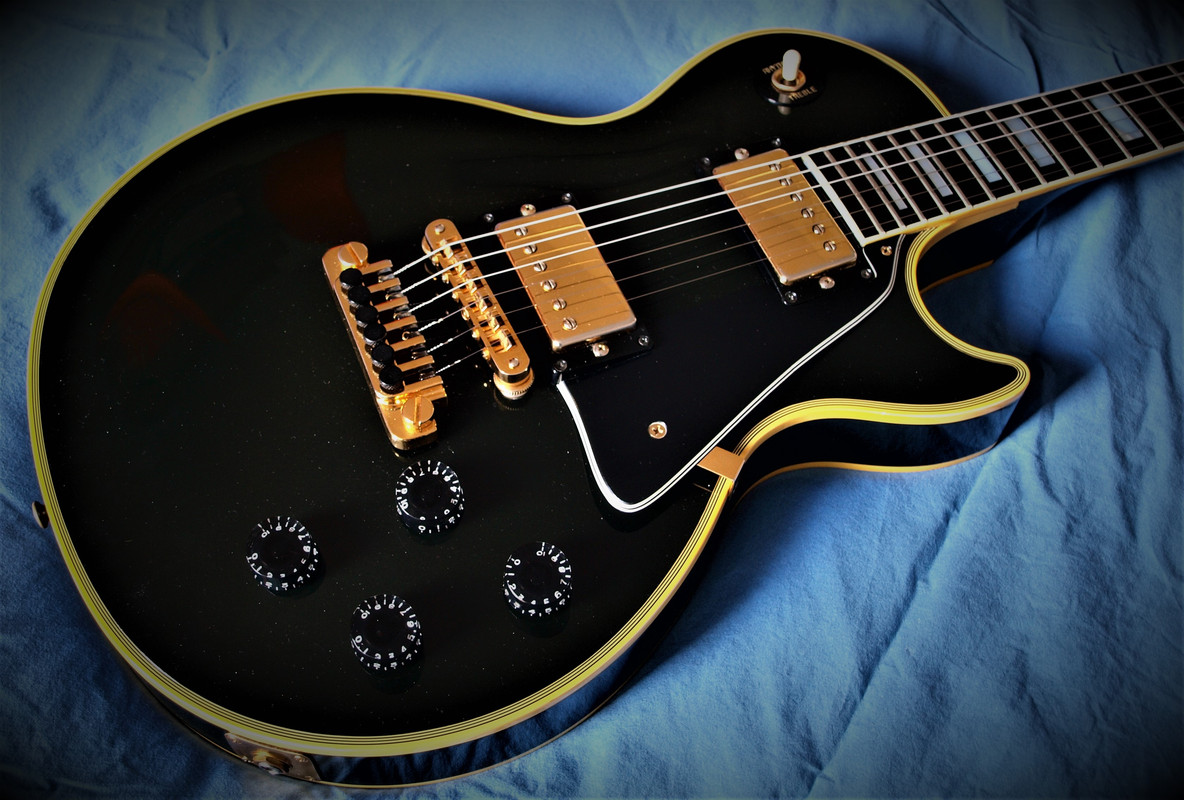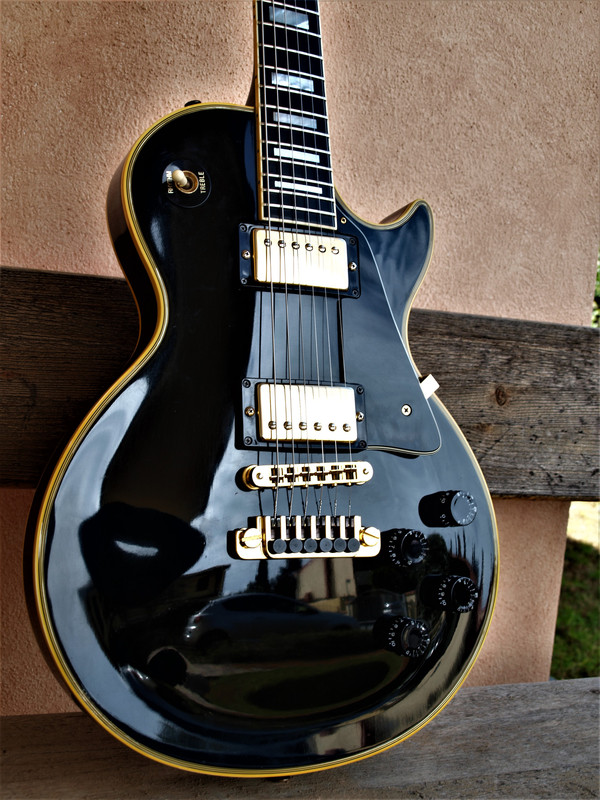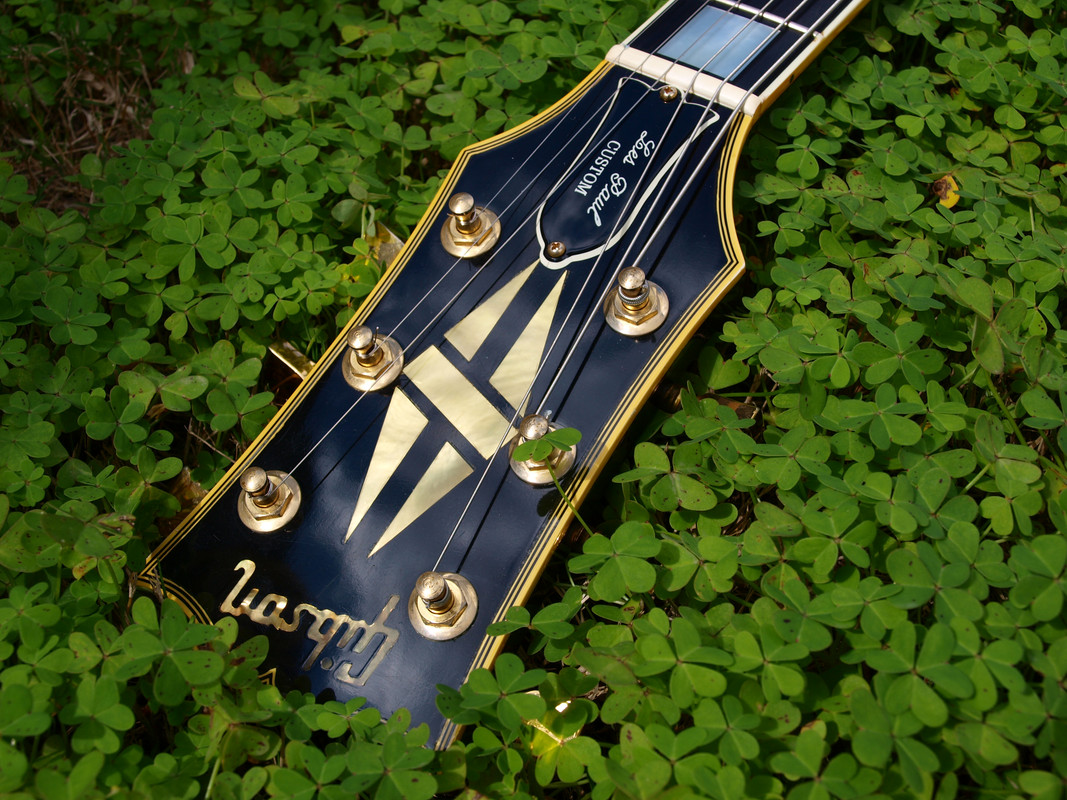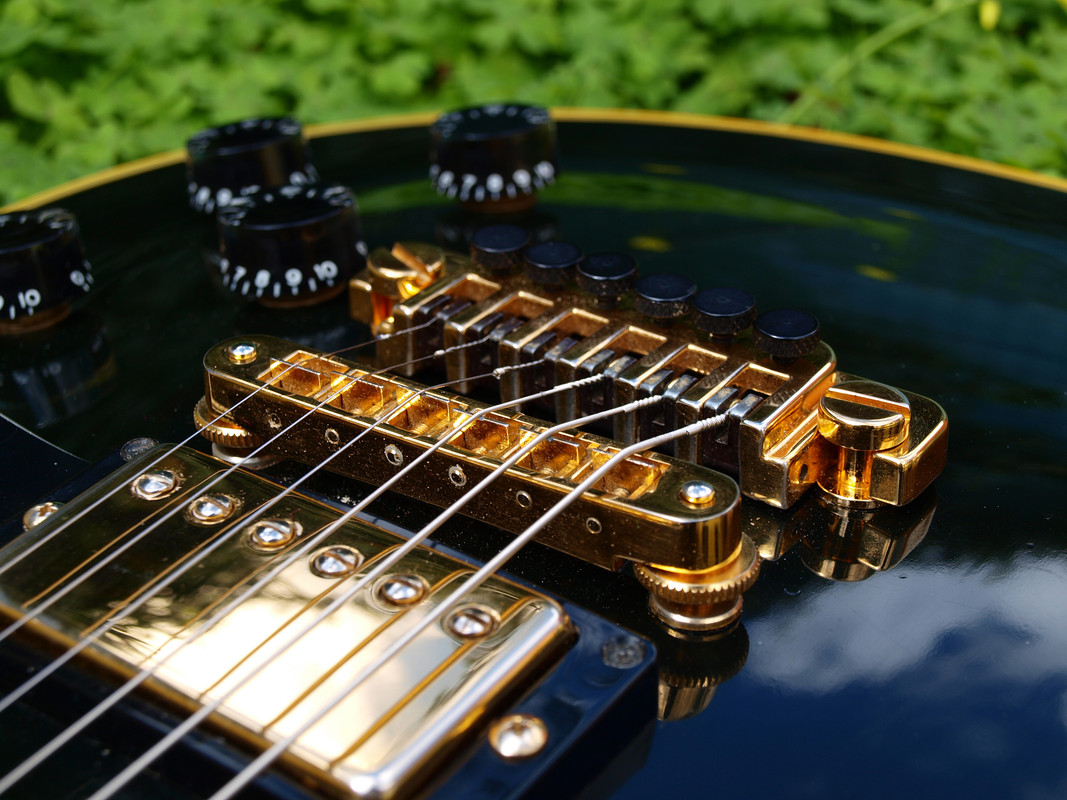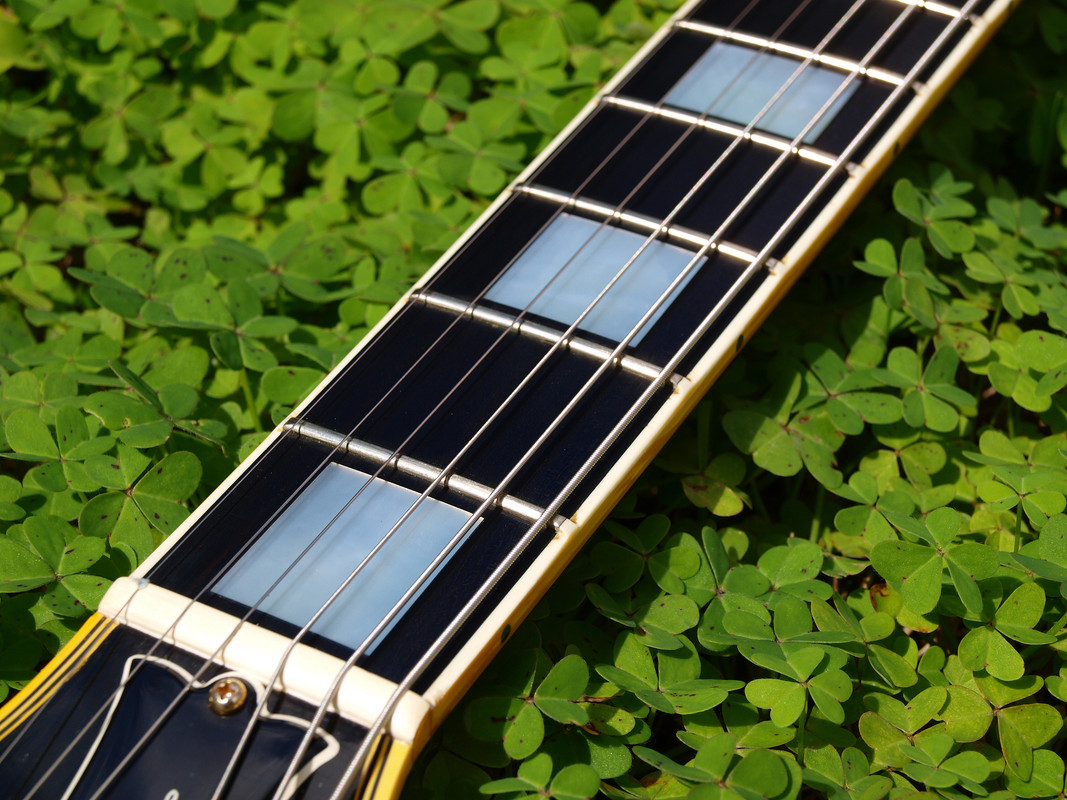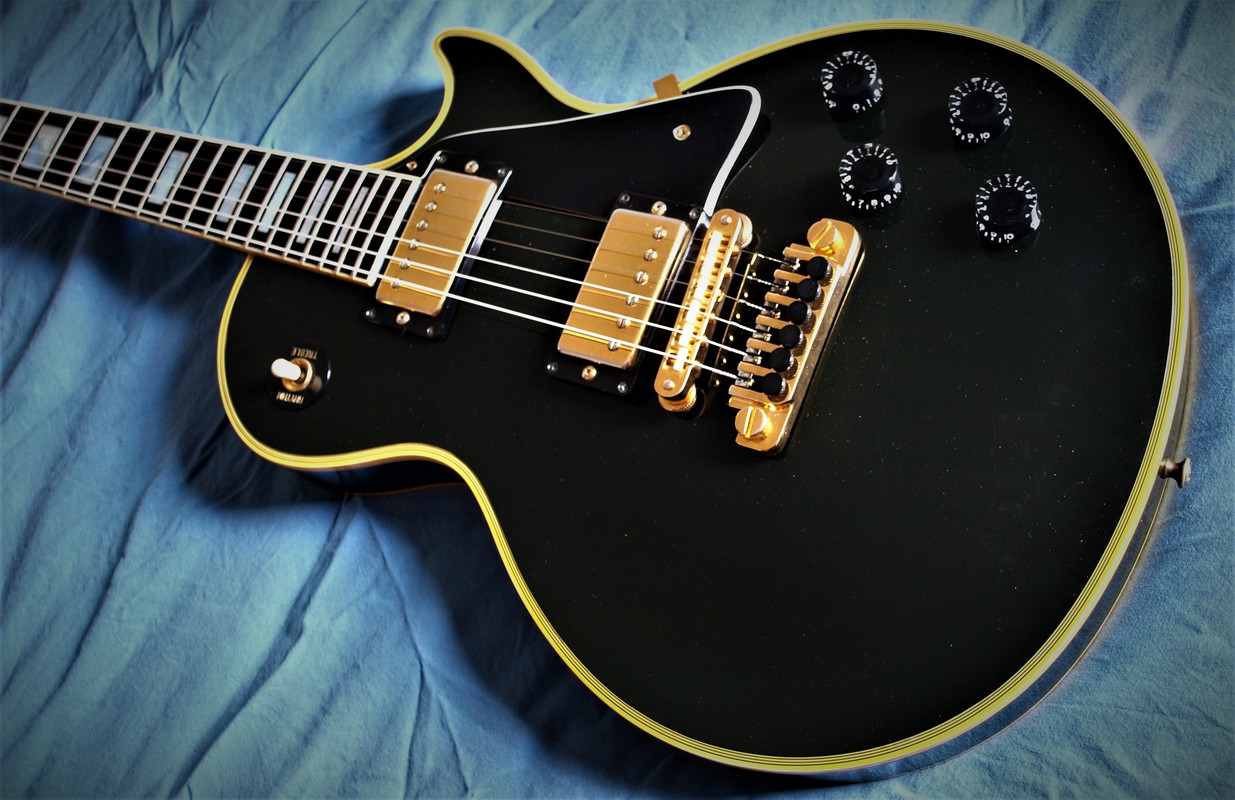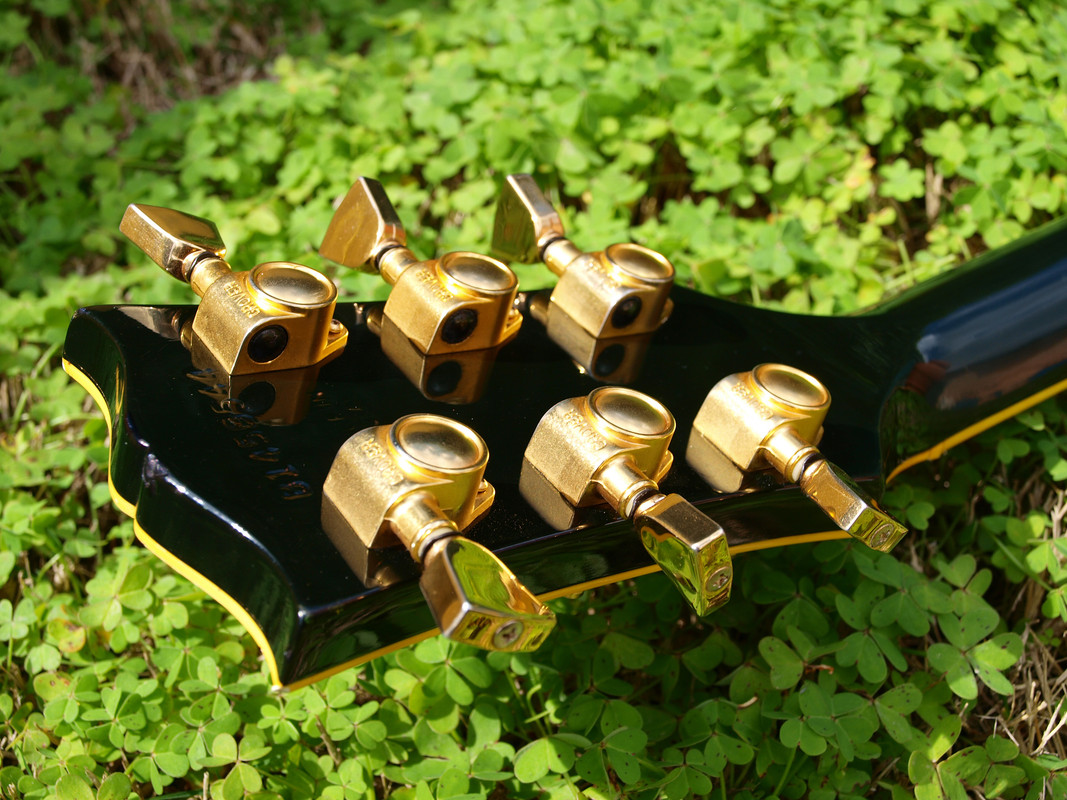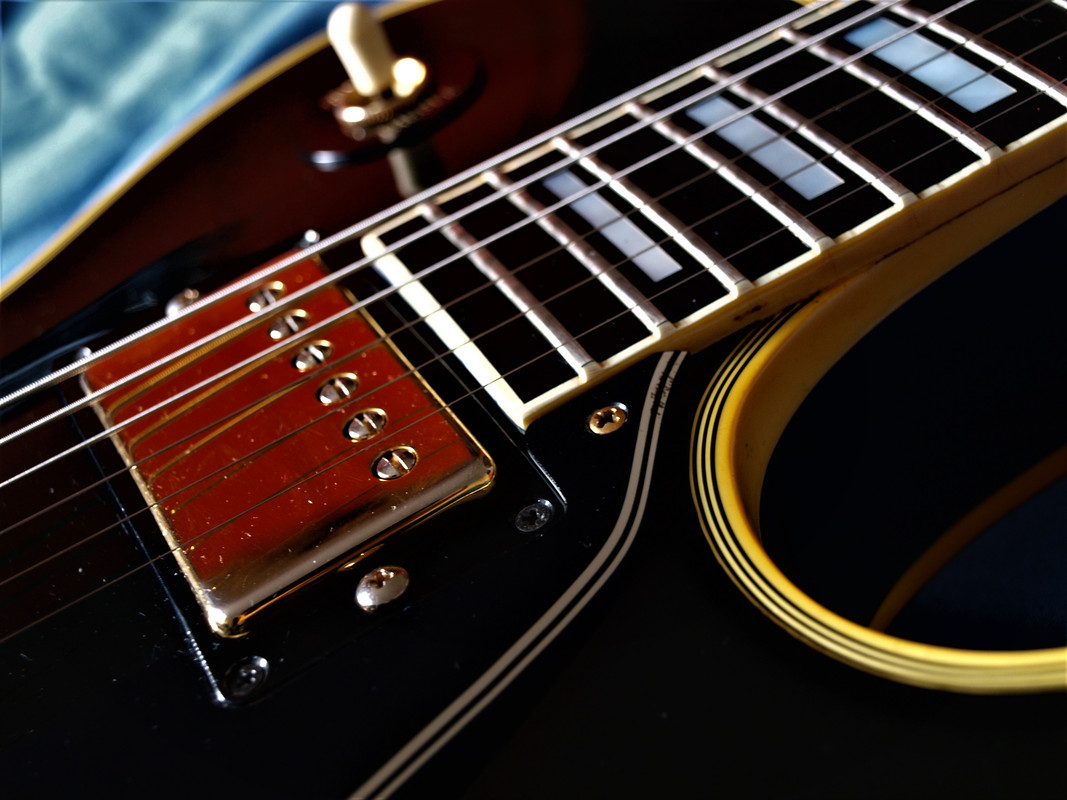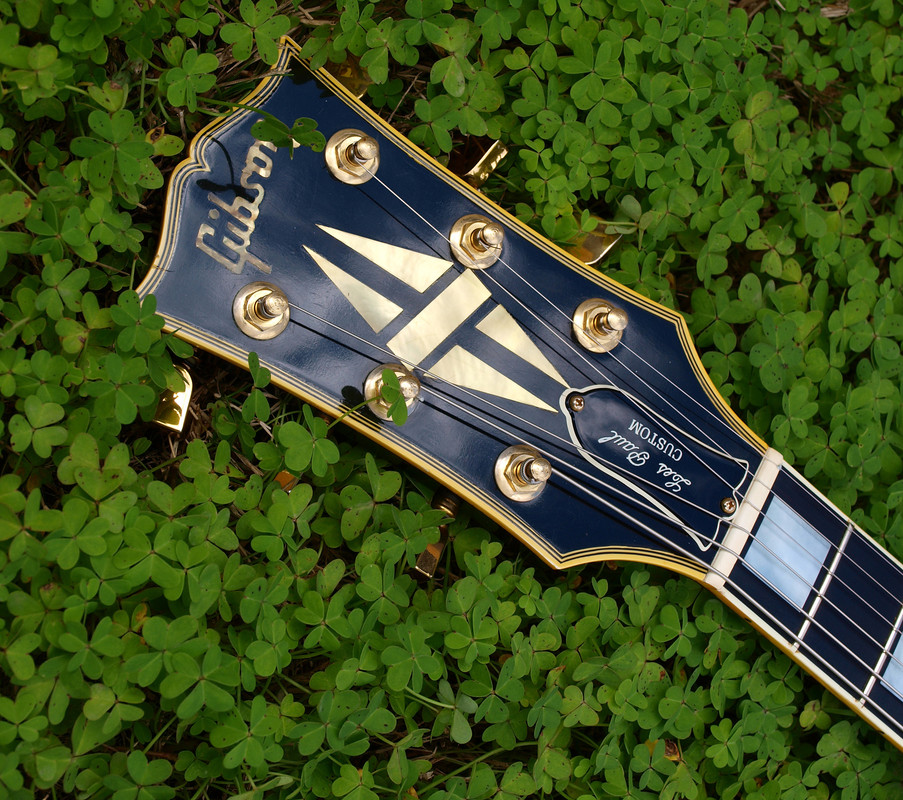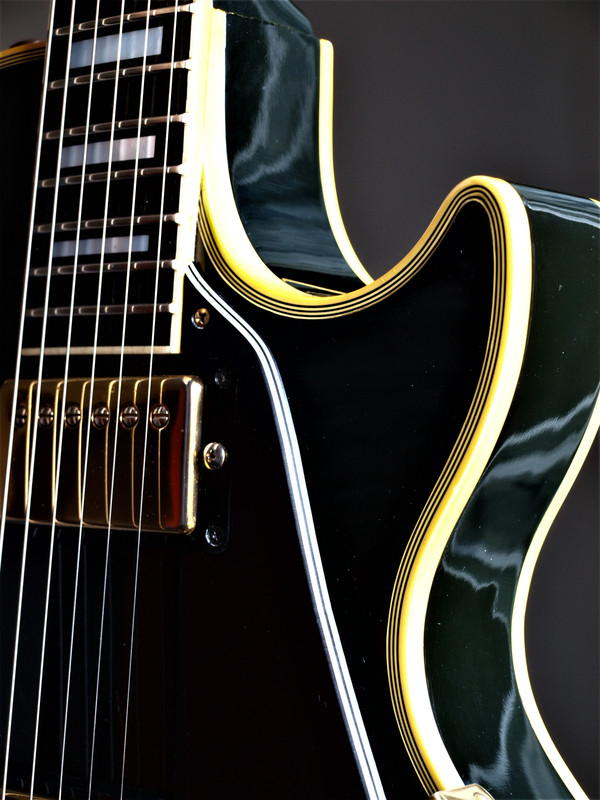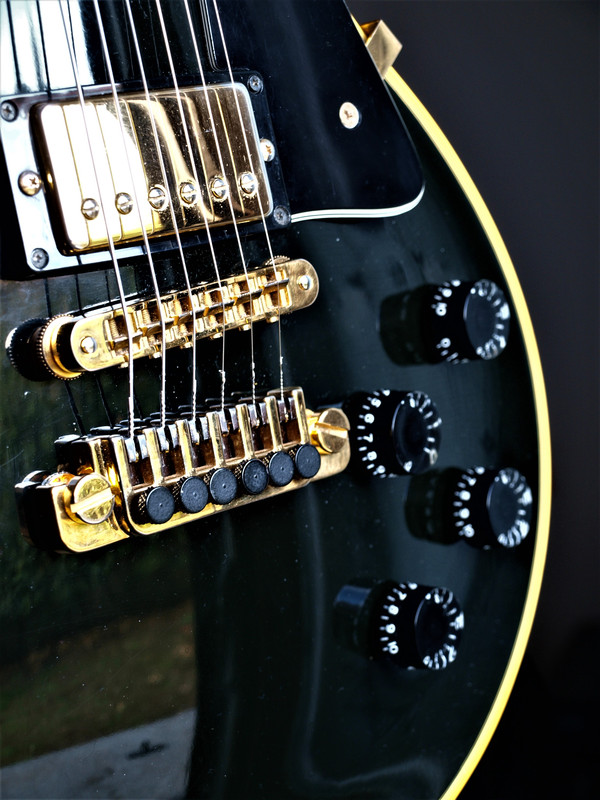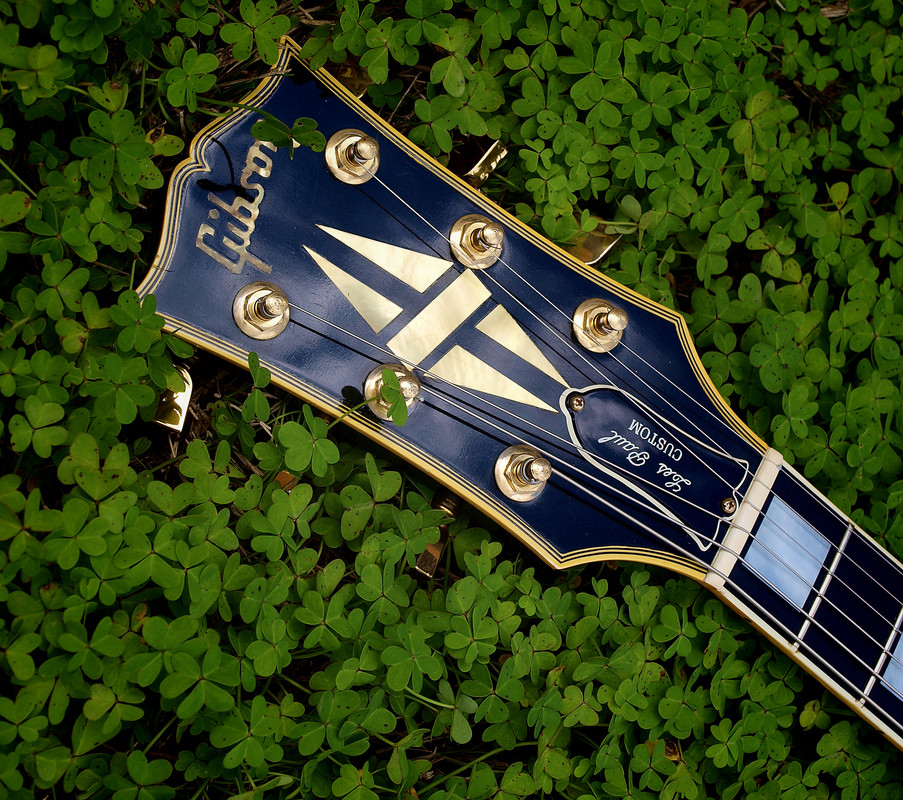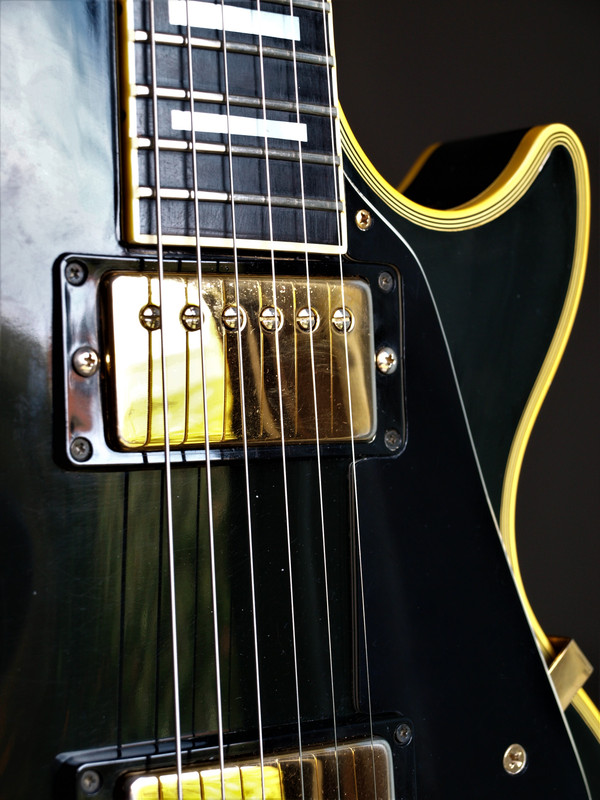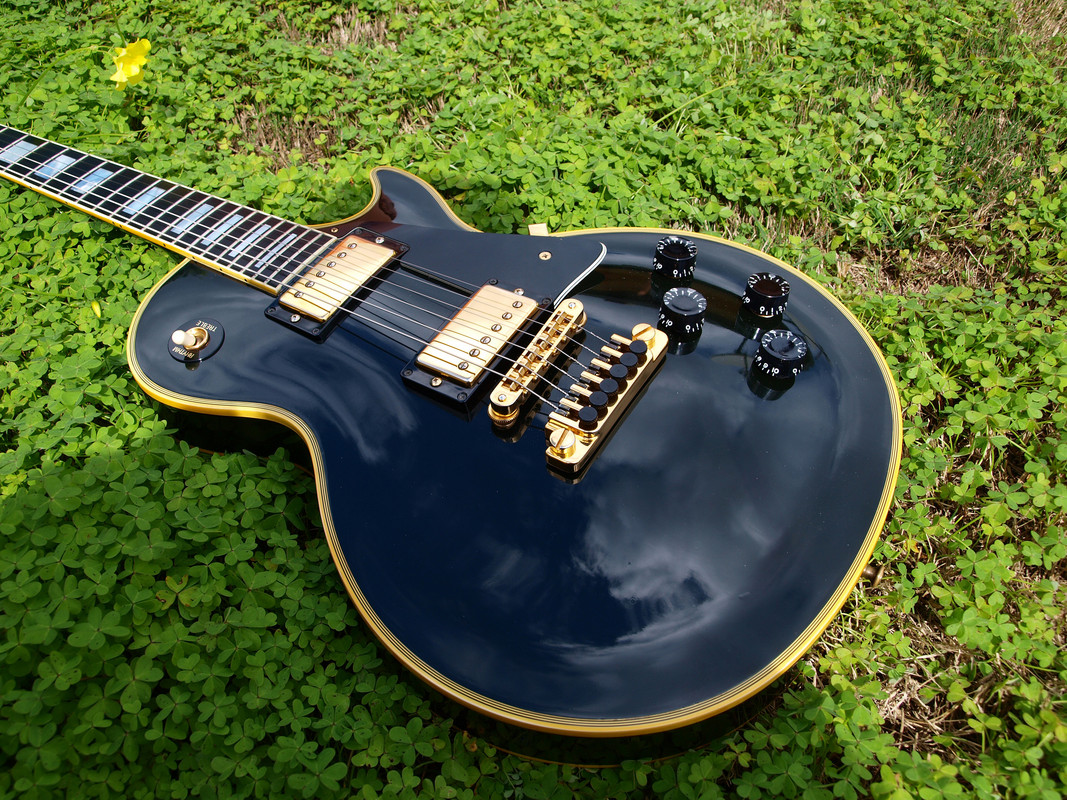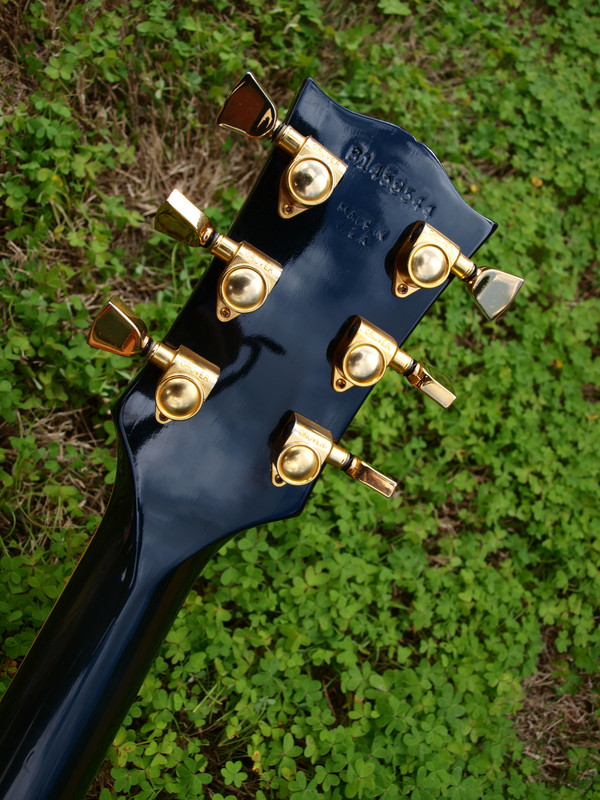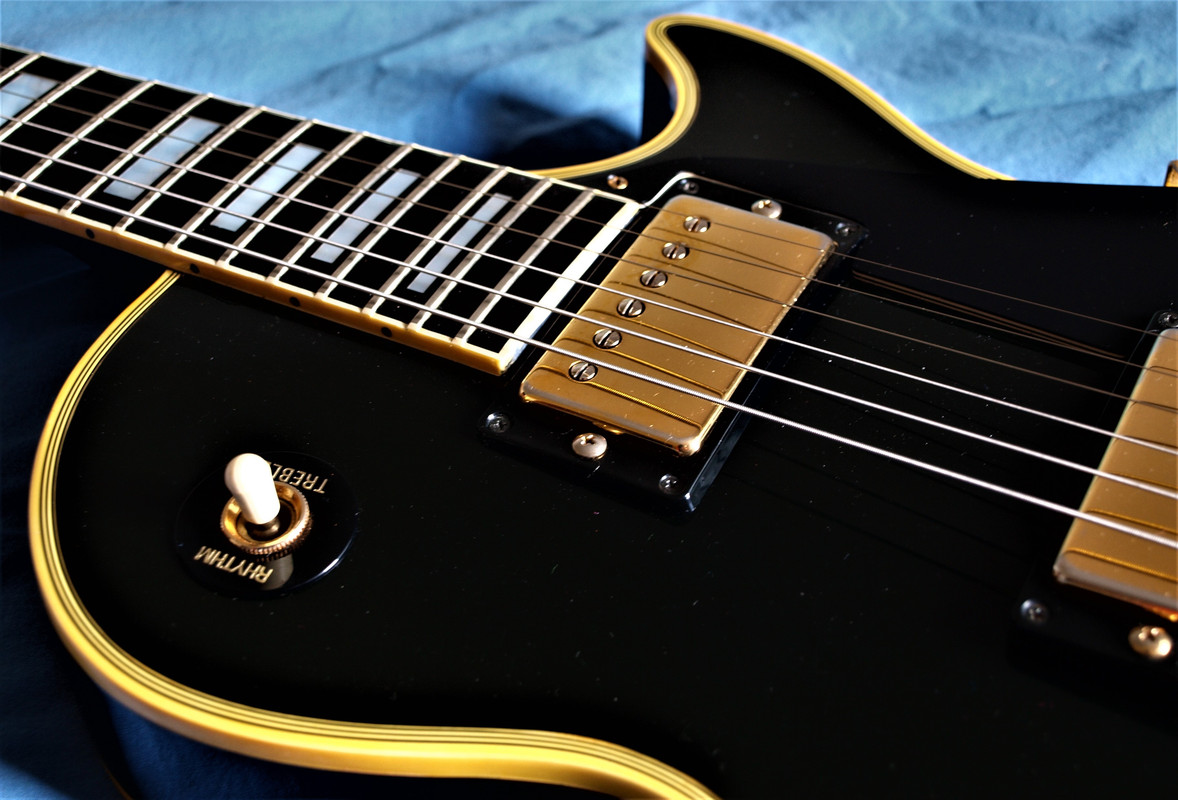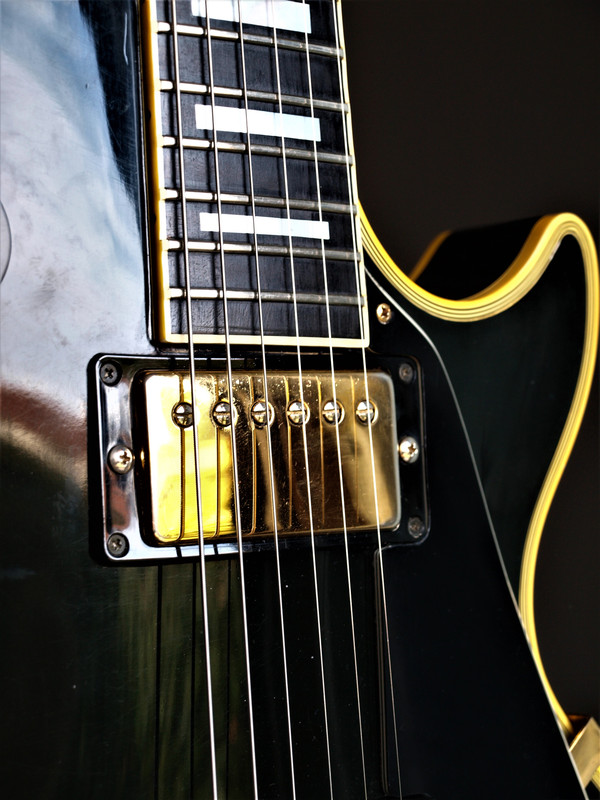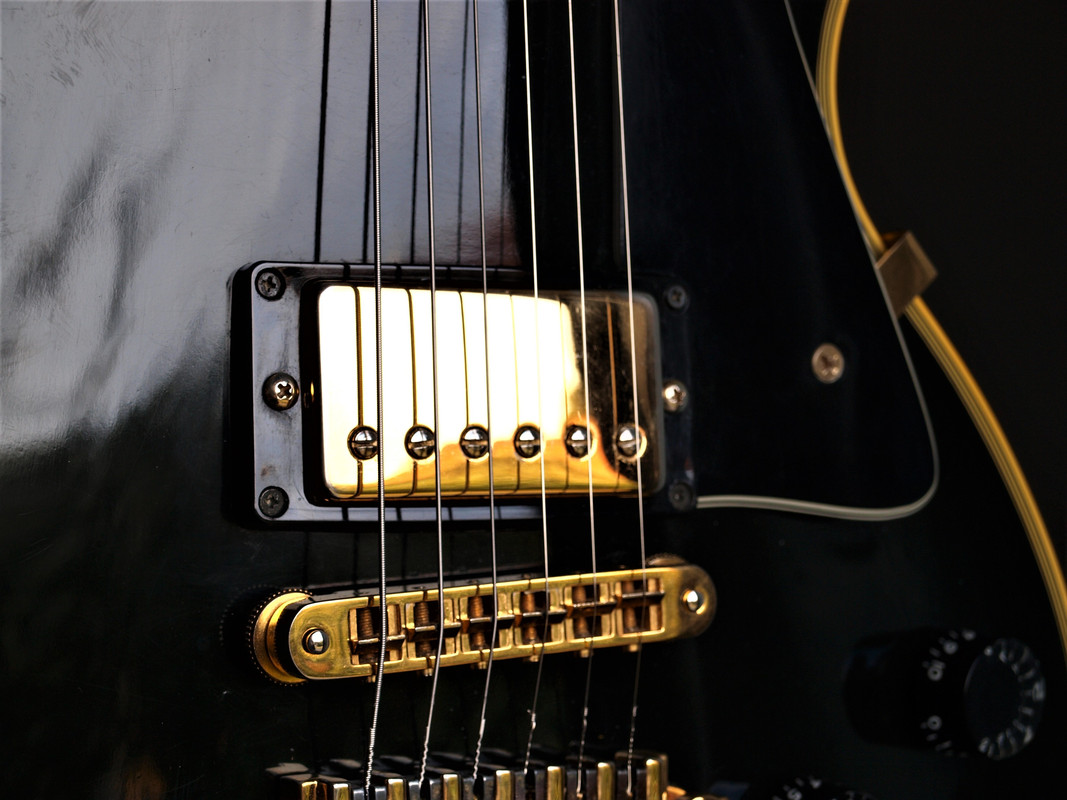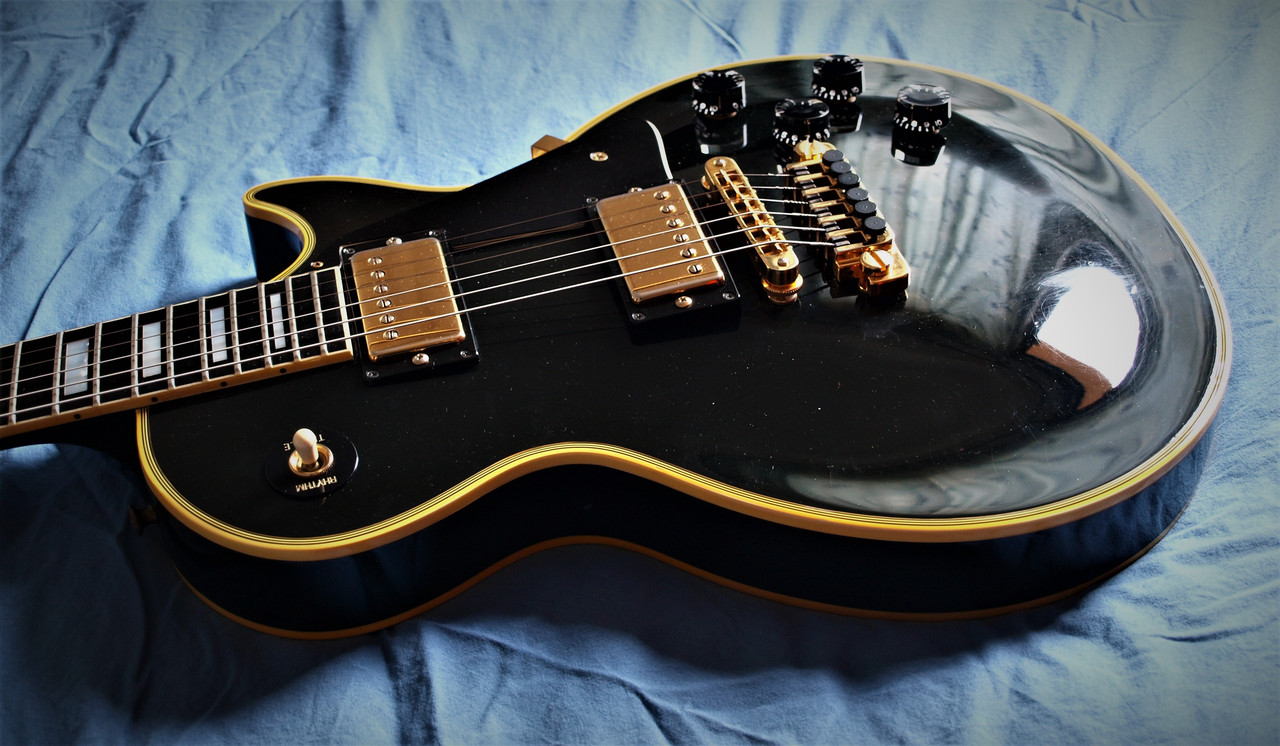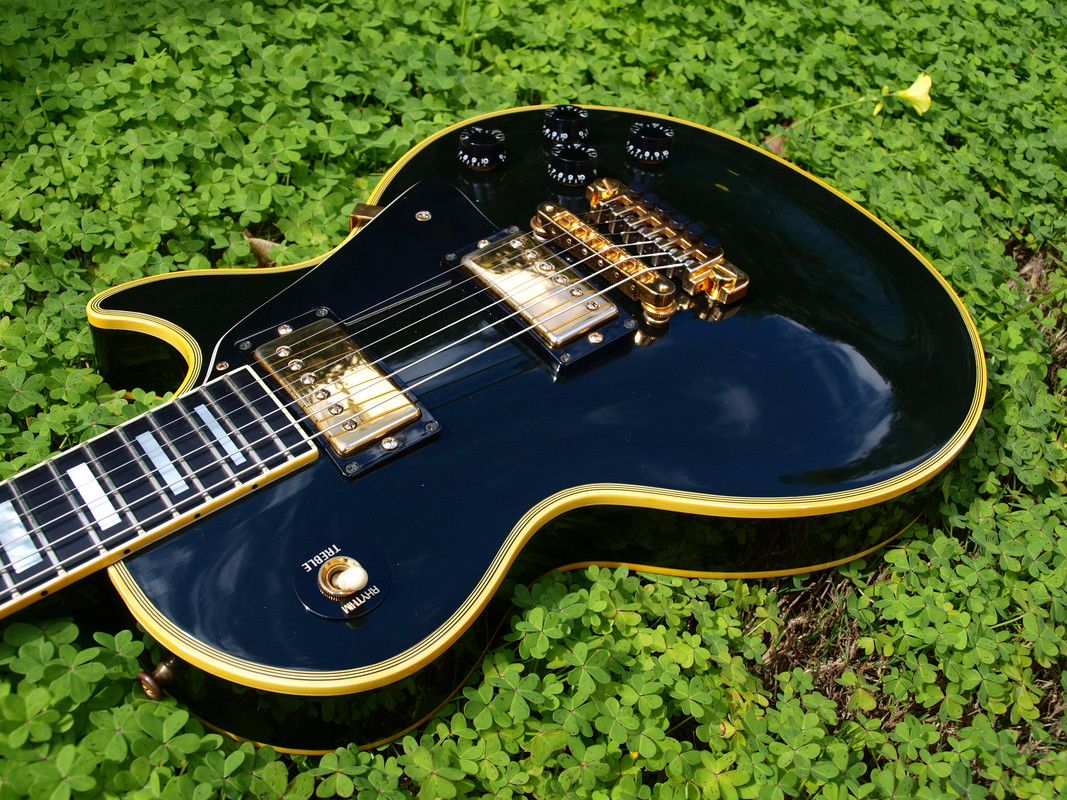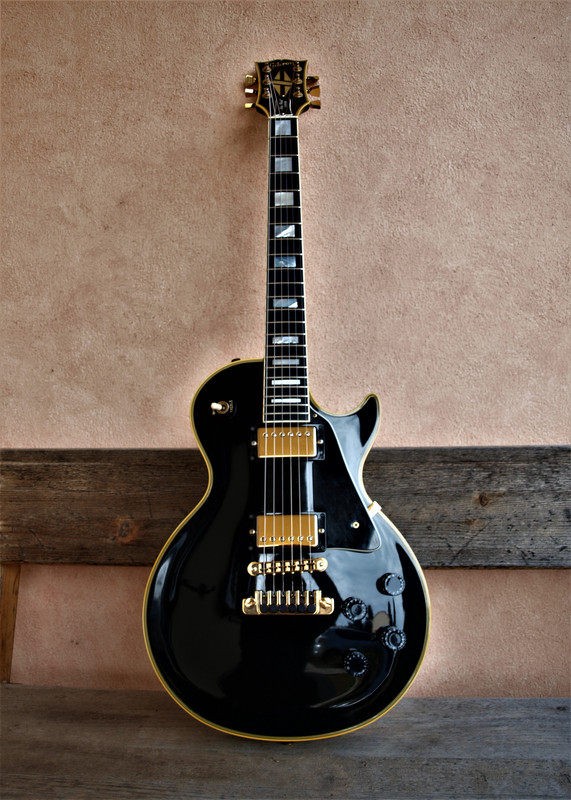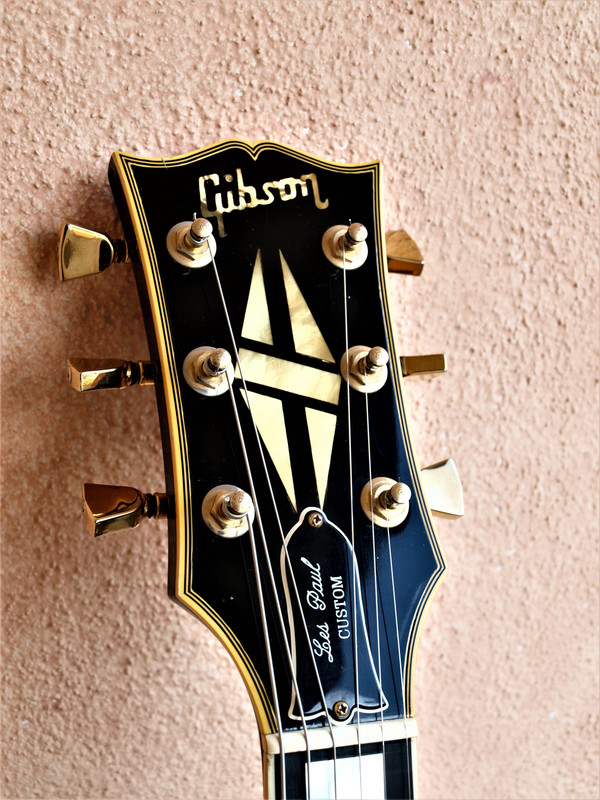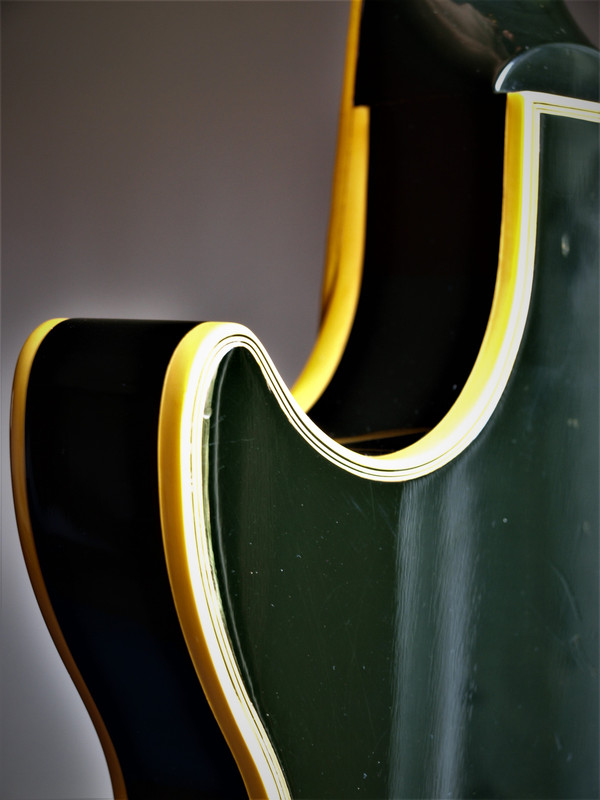 Last edited: