It's a Gold Top! I've always wanted one, finally got around to pulling the trigger.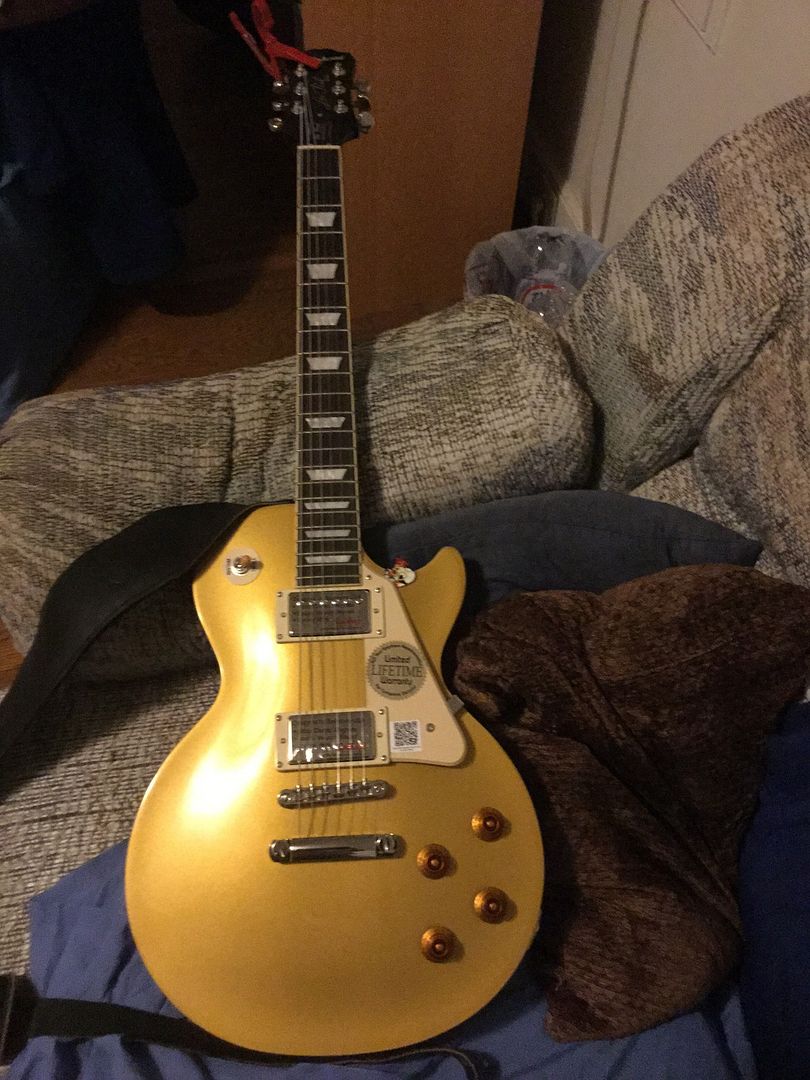 Fit and finish are great, plays and feels great. I'm not too thrilled with the pickups, though. They seem kind of anemic. I have a set of Probuckers and the push-pull pot wiring harness from my PTP, I think I'll throw those in there and see if it improves the situation. Otherwise, it rocks!
It's really amazing the quality you can get for $400-500 bucks from Epiphone.
Definitely going to have to replace those Amber knobs, tho. Epiphone has more Amber knobs than there are stars in the universe.