Joined

Nov 26, 2007
Messages

1,345
Reaction score

336
So I ordered this brand new 2018 SG standard from Sweetwater (Top notch customer service as always) and it came in yesterday. My first new Gibson purchase since 2006 and my first SG ever. Needless to say, I am a very happy camper!
I think I did well; she sounds as good as she looks and plays effortlessly! If anyone is on the fence about one of these models, I highly recommend them! Absolutely flawless, which I had the slightest concern about given Gibson's turmoil the past few years.
The Autumn shade finish is amazing and pictures do not do it justice. It is hard to capture the burst in photos. In fact, this finish is why I didn't go for a 2017 model or wait for a 2019 and I am glad I made that decision because I love this finish.
The 61 pickups are also incredible! I can see why some may prefer '57 Classics but I have those in my LP Traditional so these make a great compliment! I love that they have more bite than '57 Classics but more warmth than Burstbuckers. If I am being pickups, the neck pickup isn't quite as nice as the '57 but it is still really good.
So now, here are the pics! I also threw in a picture with a couple of her brothers. Now back to playing!!!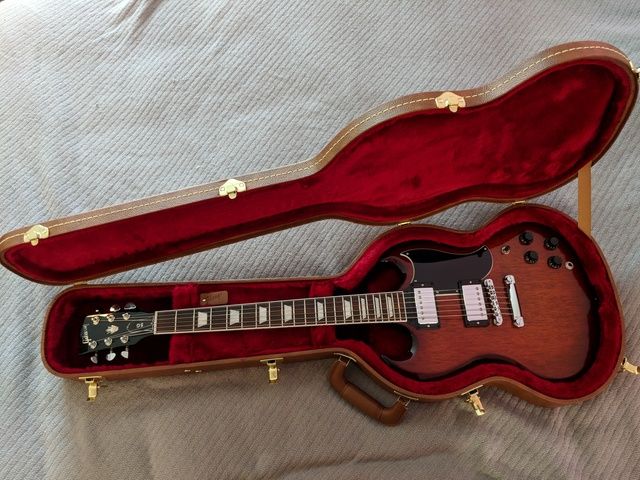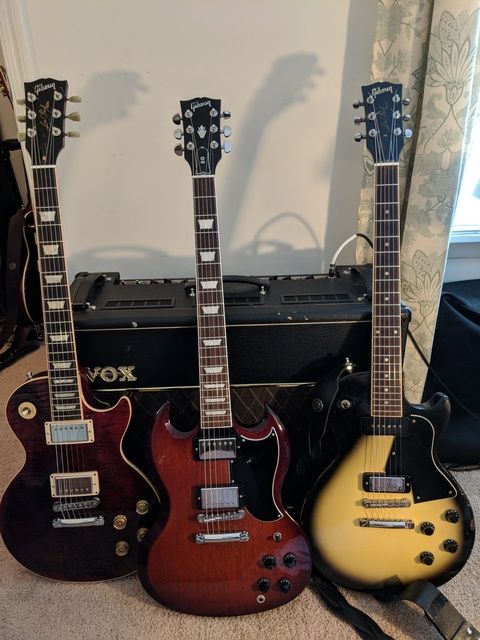 Last edited: