Joined

Apr 1, 2011
Messages

3,590
Reaction score

6,137
For the longest time, I've wanted to step up to a Gibson, but didn't think I could justify a higher $ guitar. So I've collected a roomful of modestly priced but acceptable guitars - just about one in every flavor. But, darn it, I DESERVE nice things !
I was at Sweetwater's Gearfest last Friday, and damned if this didn't jump in my car and ride home with me

2016 (Sweetwater Limited) Traditional Plaintop Light Burst, Non Weight-relieved. '57 Classic/'57 Classic Plus. Late '50's Neck and a reasonable for non weight-relieved 9 lb 3 oz. They had a 9.0, but I didn't like the top as much.
I'm not wild about Speed Knobs, I may change them to Reflectors, but otherwise I'm completely happy with this purchase. The '57s are surprisingly strong, they forced me to make some amp adjustments (down !) from what my other HB guitars use. But the resonance of this solid body is amazing, I can feel the sustain playing it unplugged. And the best part was Sweetwater priced it VERY NICELY for their gear show. I can't say enough about how great the show was and how much fun I had "window-shopping", and then I get to bring this home too ?


Sweetwater's pics :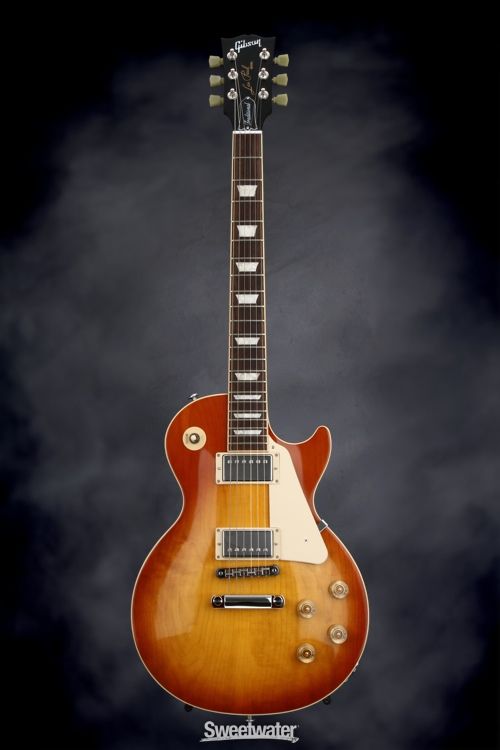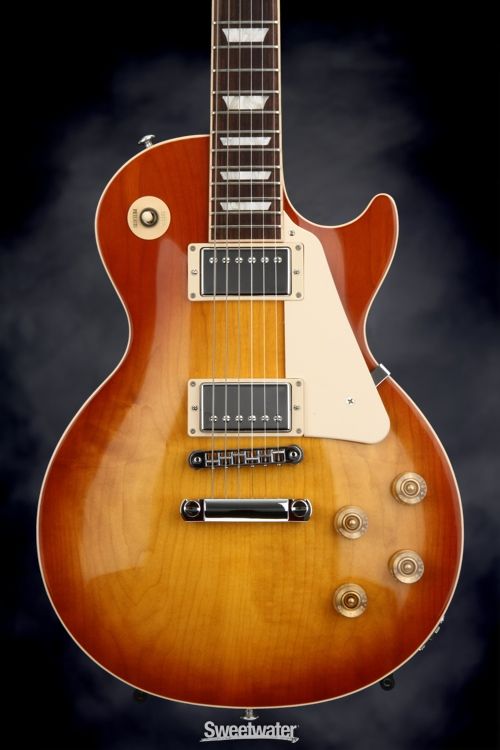 My crappy phone pics (see, I really do own it ! Just need a good day to get some outdoors pics) :