Joined

Apr 2, 2012
Messages

980
Reaction score

636
I've just managed to get hold of an English Electronics Tonemaster guitar. I've been looking for a nice one for reasonable money for a while and then I saw this.
History lesson... National Dobro were bought out by management and renamed Valco. They produced their own range of guitars under the Supro and National brands. They also made guitars or rebranded their guitars for mail order and department stores such as Montgomery Ward's Airline range (eg Jack White's red Airline JB Hutto). They also made some good amps and until Valco went bust in 1968, they made all Gretsch branded amplifiers.
English Electronics was a US company and I think the assumption is that they either wanted to sell guitars in America that had an English 'heritage' or that they planned to export them to the UK to sell here.
My English Electronics Tonemaster is a mid 60s Res-O-Glas (fibreglass body) with Kord King bolt on neck (wooden neck with magnesium bar, rosewood fretboard and no adjustable truss rod). I say mid-60s because of the way Valco did their serial numbers. Up to the early 60s a prefix letter denoted the year of manufacture. However the prefix number 1-xxxxx denotes a guitar made from 64 to 68 when they changed to prefix 2-xxxxx. I guessed at 1964. In reality could be from anytime in the mid-60s.
It is essentially a rebranded Supro Holiday with the pickup moved, dot inlays and no vibrato unit. It also looks quite similar to the Supro Sahara and indeed may be a cross between the two. The neck pickup is in a humbucker sized cover but is single coil. The bridge pickup is in the bridge, the patented Silver Sound pickup, 2 magnetised poles with the coil in the bridge base. It's supposed to give an acoustic sound. By today's standards it falls way short of that but is an interesting tone. The neck pickup is a nice fat sound. The 3 knobs above the pickups are all volume pots, one for each tone setting. The only tone controls on the guitar is the 3 way slider which selects neck, neck and a bit of bridge, or all bridge.
I love this guitar. It needed some cleaning up but was worth it.
On with the photos.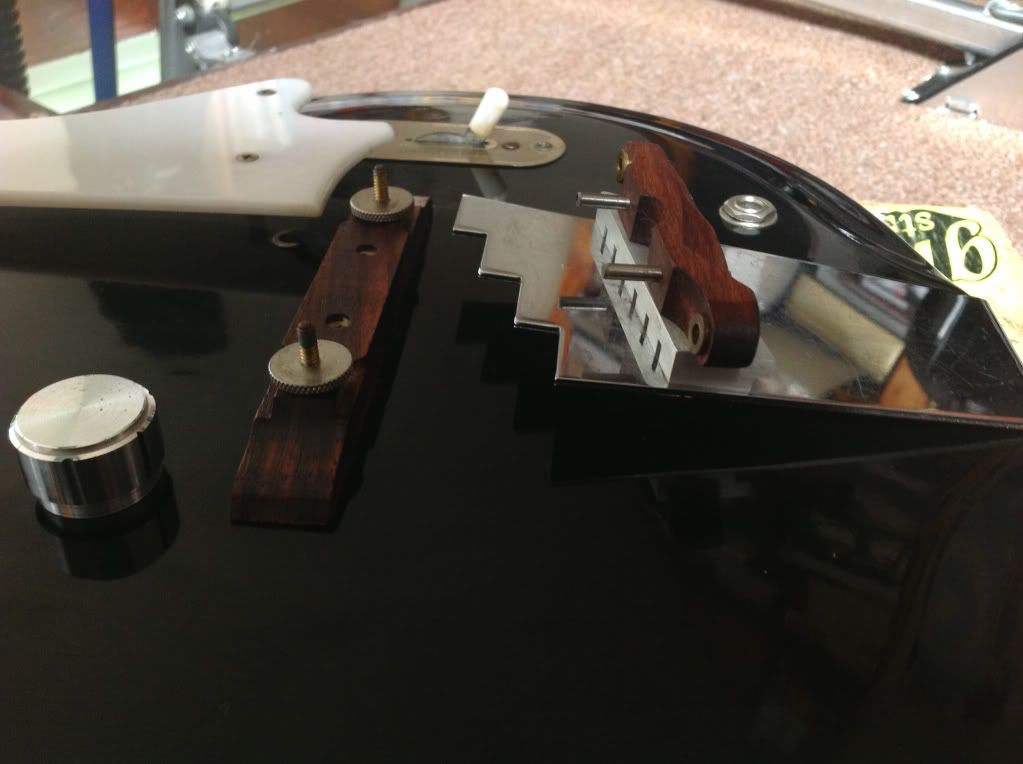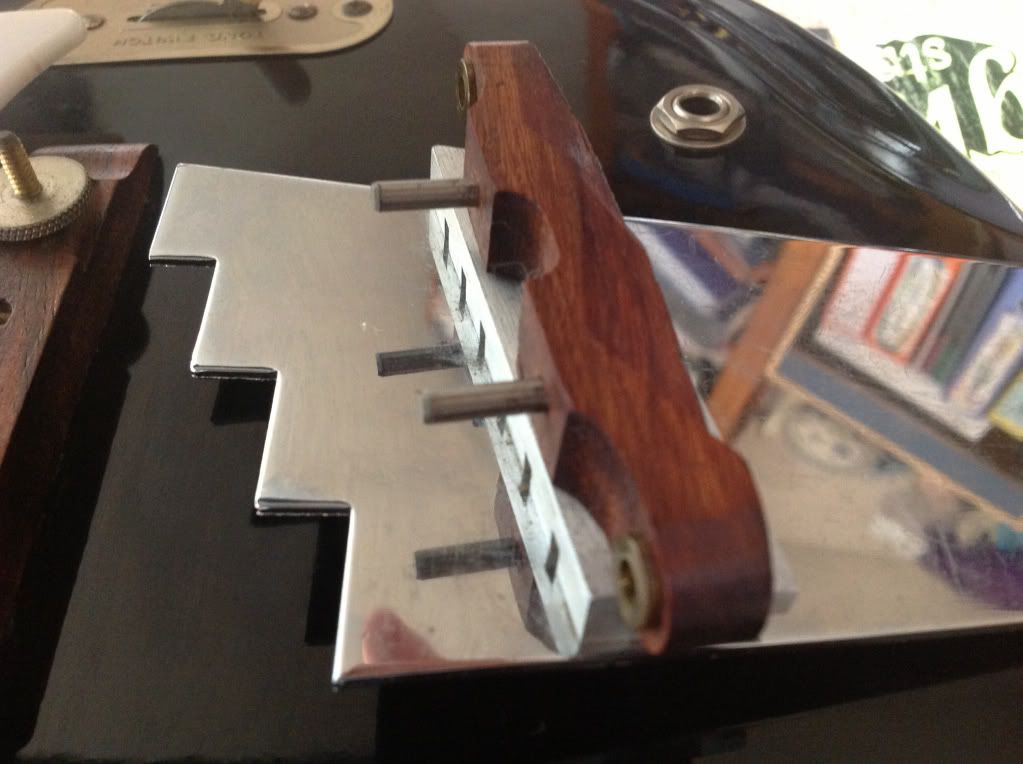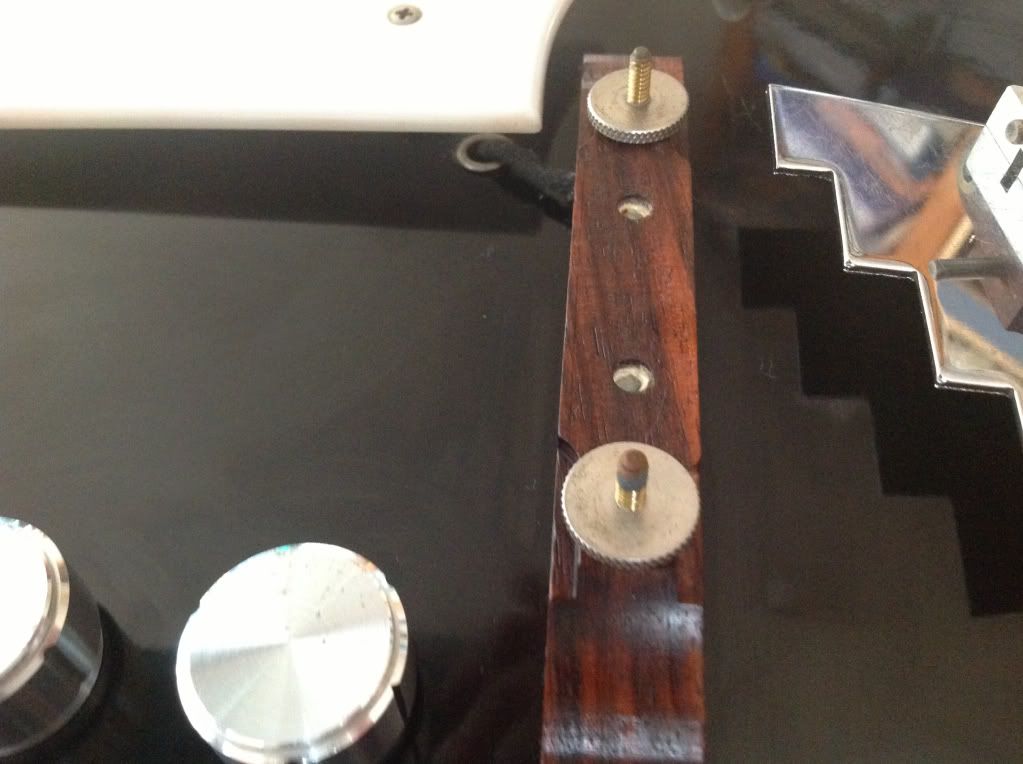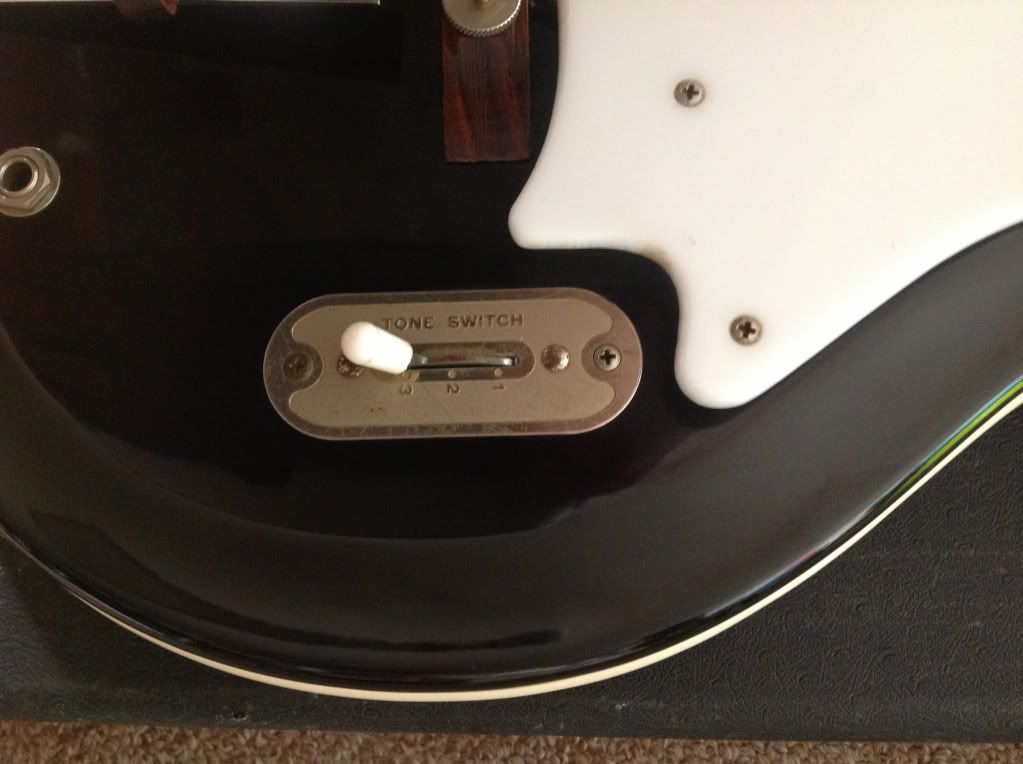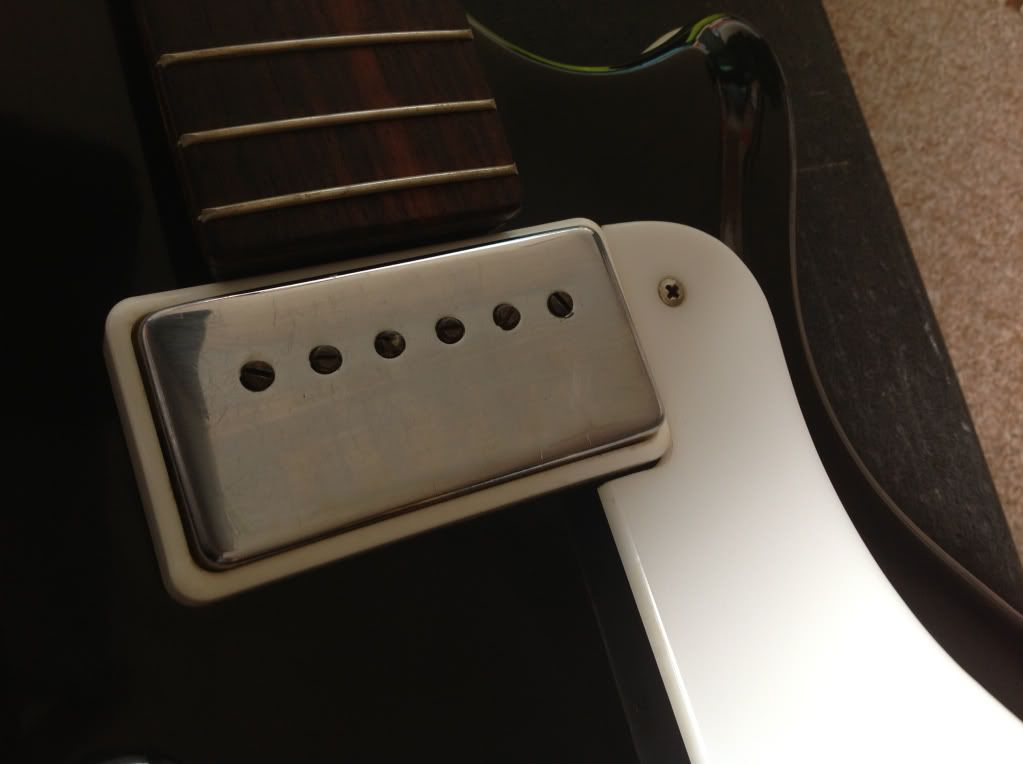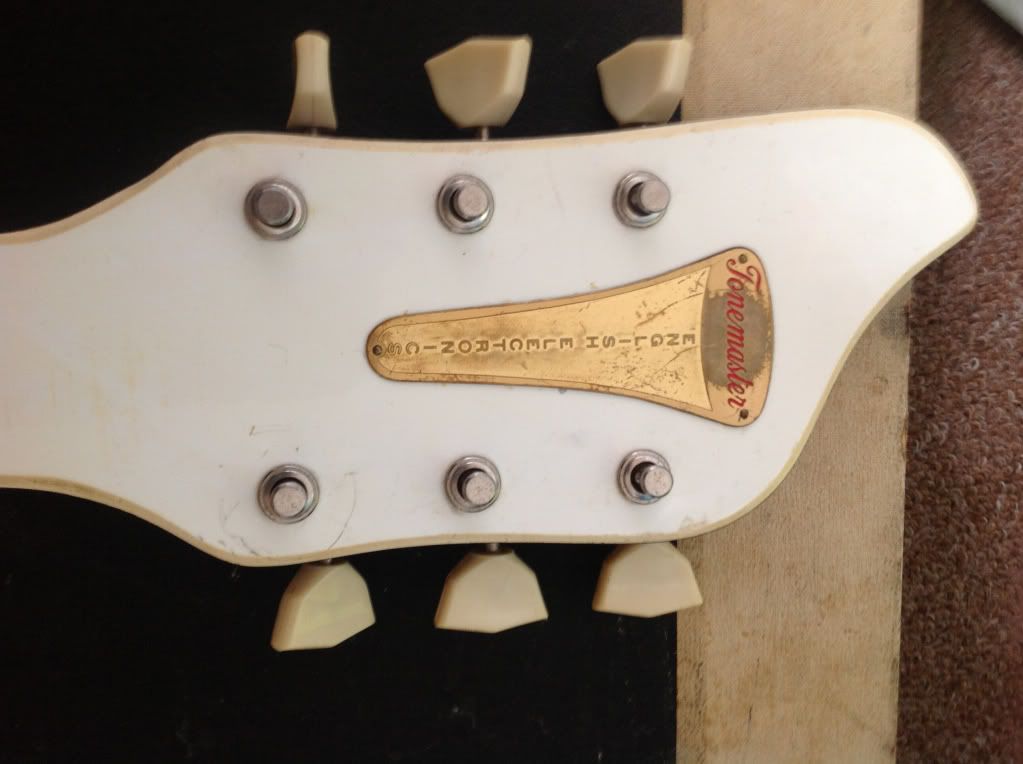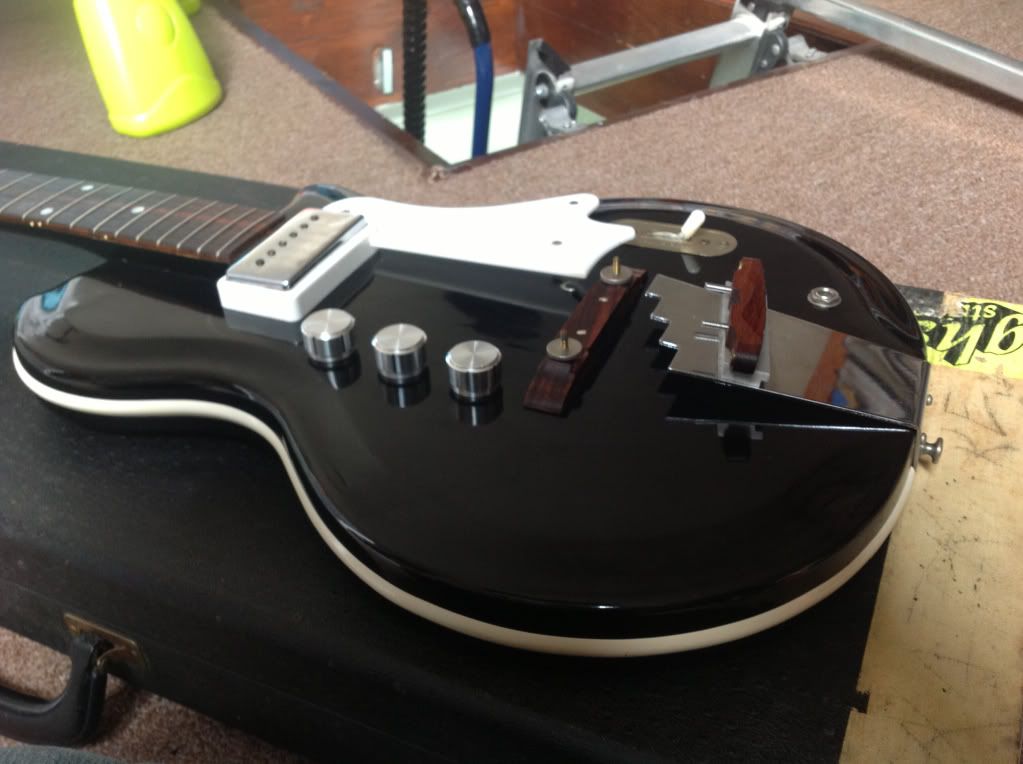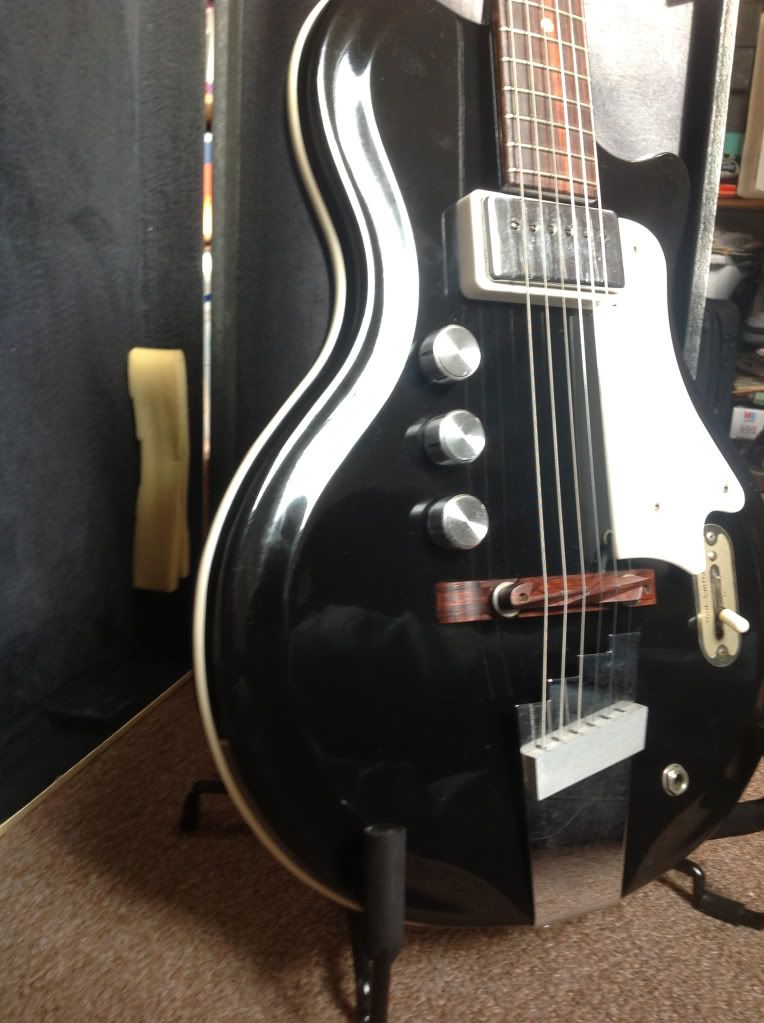 Can't find an EE product brochure but here is the Supro Holiday which is a close comparison...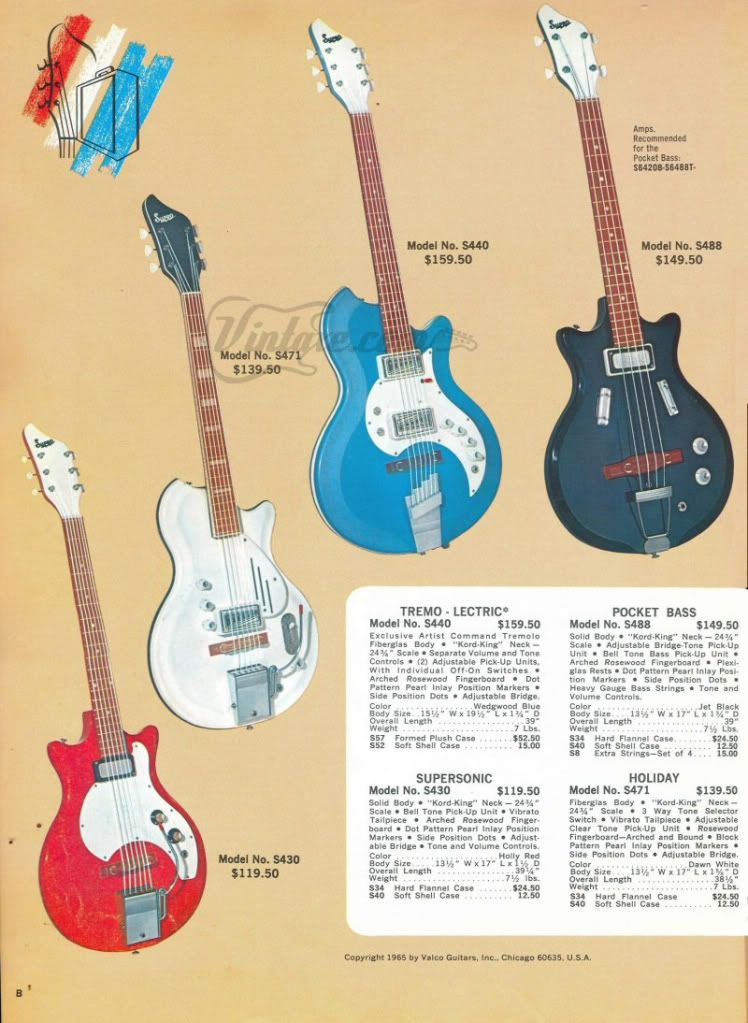 And an extract from a brochure explaining all the benefits of Supro guitars!