Joined

Jan 11, 2009
Messages

254
Reaction score

26
This is the most recent addition to the family. A mint Epiphone Firebird VII. It has the original case, hangtags, and not a scratch on it. It was built in 2000 at the Unsung factory in Korea. Just a beautiful guitar posing with some of its family members. It's a really neat sounding guitar with the 3 mini-humbuckers and the Meastro tremolo. It defanitly has its own sound, a very acousticy, warm, kind of tone, but it also has the brightness of mini-humbuckers. The wiring is pretty cool, the toggle switch works just like a Les Paul switching between bridge, both, and neck, with volume controls for the bridge and neck pickup. It also has a volume knob for the middle pickup which you can blend in with any pickup combination, making it a very versatile guitar. This one is not too neck heavy at all, and it has a very comfortable neck, it is akward to get used to playing because of its ablong shape but it is well worth it when you plug it in.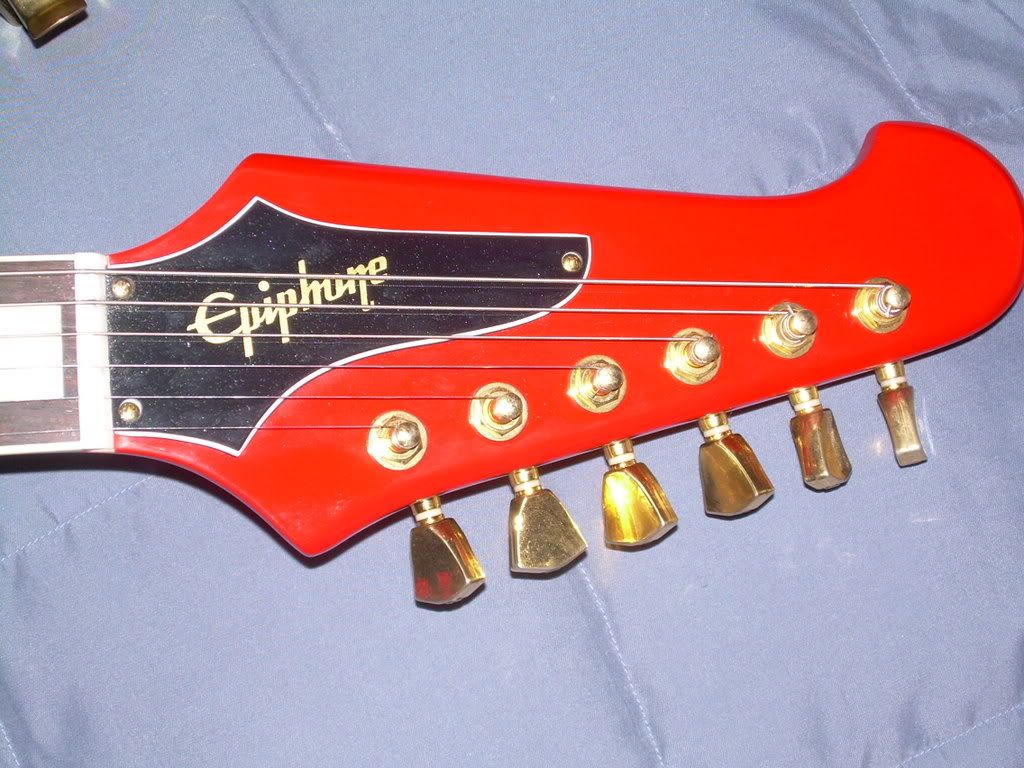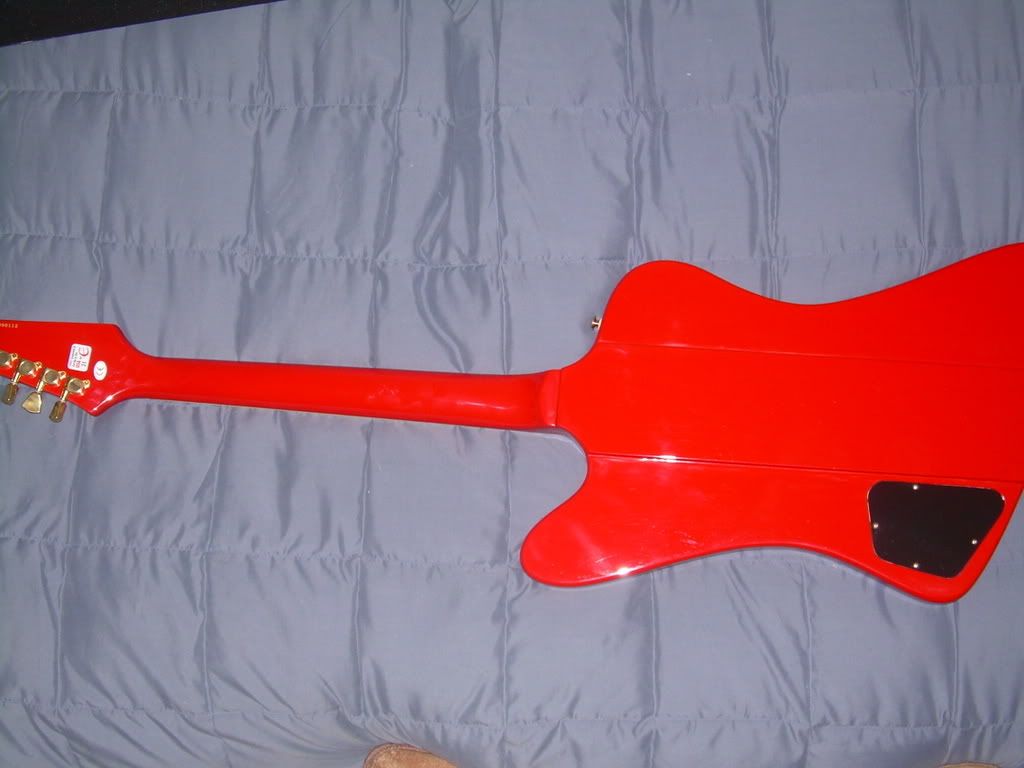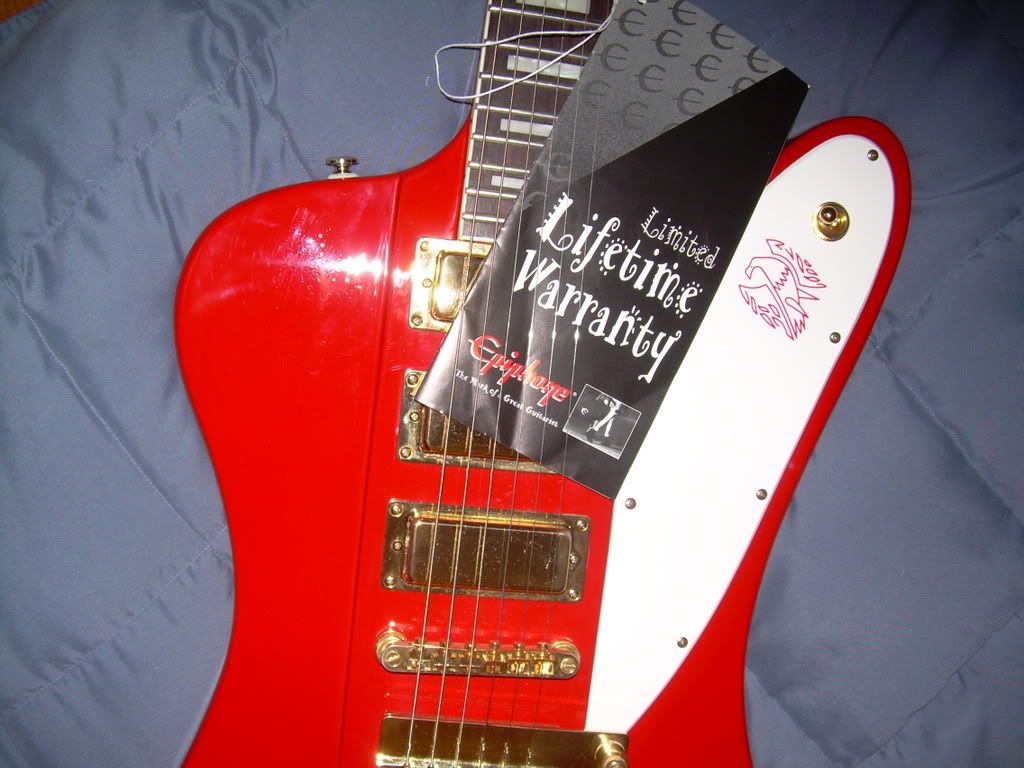 The Firebird with the Epi Blue Sparkle with PRS Dragon II's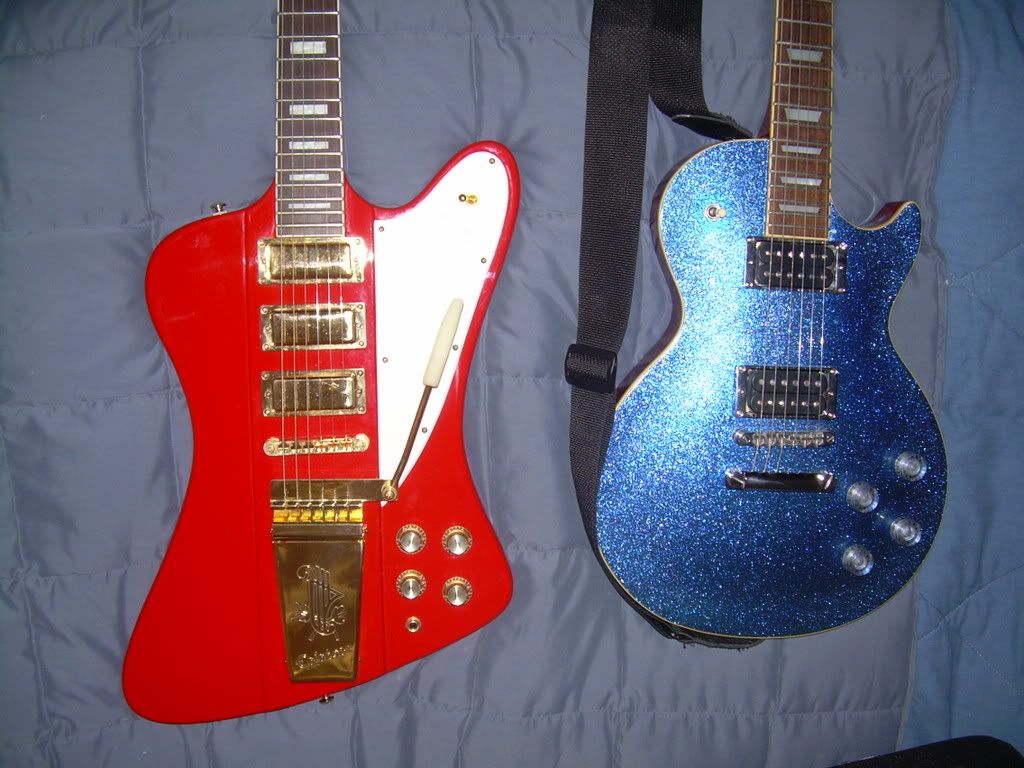 The Gibson family of products
The Firebird with my Les Paul Jr.
The Firebird with my St. Blues Mississippi Bluesmaster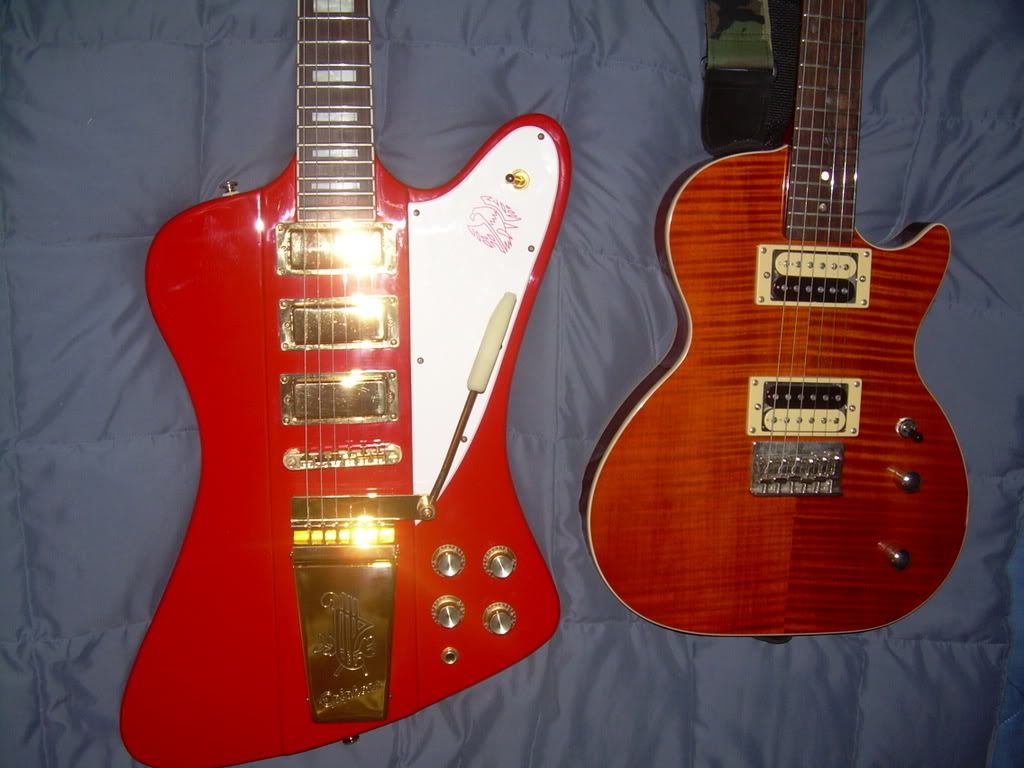 The Firebird with my Gibson Les Paul Special
The Firebird with my 1987 Gibson SG Special with EMG's
The Firebird with my Tele from hell
The Firebird with my 2001 Gibson Gothic Flying V
The weird, but cool headstocks