Joined

Nov 12, 2007
Messages

8,711
Reaction score

10,592
I know some people have speculated about the next signature reissue possibilities. I say, why not a Jeff Beck? ( Would have to be a Proler/Beck??)
I know Gibson has done the Oxblood JB, but Jeff Beck was also an early proponent of the Burst.So what do you think about a Beck Burst? My only question is: which one would they make?
The Yardburst?
[ame=http://www.youtube.com/watch?v=Zn2JFlteeJ0&feature=related]YouTube - Yardbirds - "Shape of things"[/ame]
or
9 1864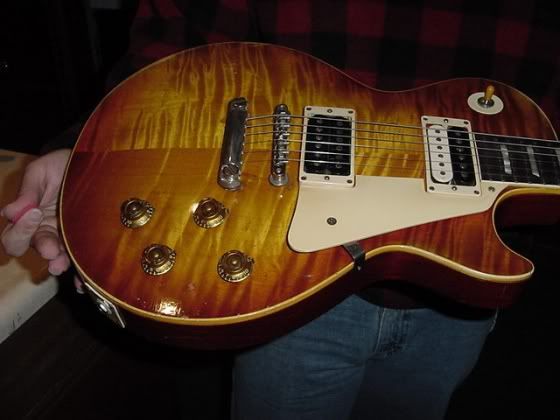 or the stripped burst PT?
If Gibson was accurate enough looking on an 9 1864, I'd be in.
The top is my #1 favorite burst.
What do you think?