Joined

Apr 19, 2014
Messages

2,676
Reaction score

2,522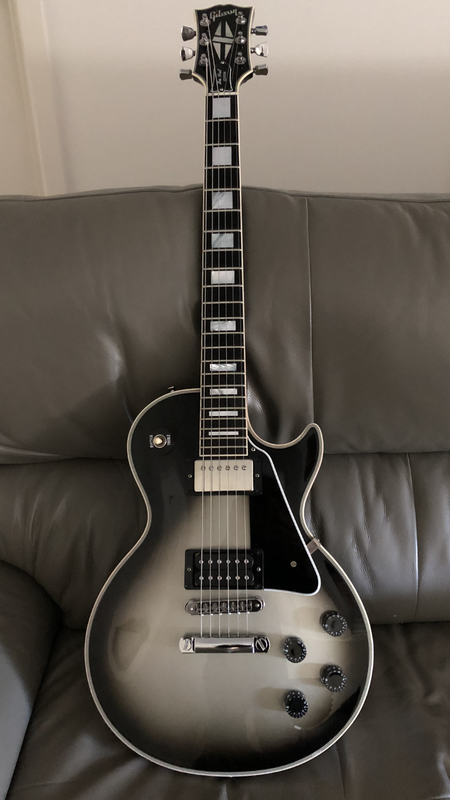 I've had a few pickup sets in my 2011 LPC Silverburst as it's a very fussy plank
It's had:
Original 490/498
BK Rebel Yells
SD Sat Night Specials
All were good but just didn't quite gel with the guitar
So I decided to try and replicate what I used in the 80's in a few LP's I had back then
In goes a Dimarzio Air Classic Neck and a F Spaced Dimarzio Super Distortion Bridge
Voila !
Sonic Perfection !
And the string spacing is spot on
This guitar is setup for Eb tuning and it just ticks all the boxes now
Took me a bit of time and money lol but it's been well worth it !
P.S. The picture is not black and white, my lounge and walls are grey lol
Last edited: