Joined

Jan 29, 2010
Messages

794
Reaction score

392
Hi guys!
Finally got my Class 5 and it's really really nice! I love the looks, smell, fit and finish and sounds of course. It's super lightweight for its size (not so small a box when compared to say the Mini Rectifier).
I've read all kind of opinions on the Class 5 and now that I finally got to try it... I really like it
. It has that "whack" when hitting chords and it's also very loud so I use the headphones mode to play or to record directly.
The only thing that I think was necessary was a minor tube swap. It comes stock with a JJ in V1 and a Shuguang in V2. I put a Tungsol in V1 and moved the JJ to V2 and it got rid of the fuzzy quality from the distortion plus it tightened things up. Cheap upgrade with a very noticeable improvement in sound.
Here's a little sound snippet I created to demonstrate it (the rhythm is without any pedals, the melody has a Joyo Vintage Overdrive engaged):
[SC]https://soundcloud.com/davidcorrales/class-5-demo[/SC]
The new Class 5 on top of the JCM 2000:
All 4 mini heads hanging out together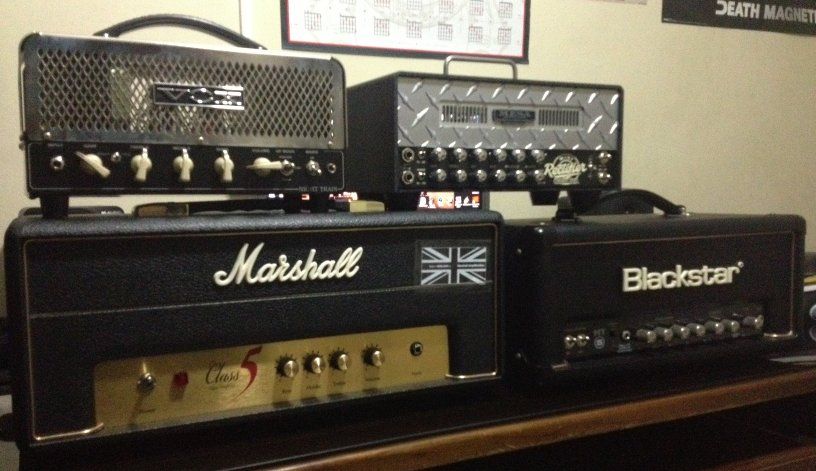 Tungsol in V1, Marshall JJ in V2 and Marshall JJ EL84.