Joined

Jan 12, 2011
Messages

2,278
Reaction score

3,830
Beautiful guitar. Is it possible they mean the color is "sixties Cherry"? They say right in the description it has a '50's neck. "And as a central feature, it features a satisfyingly rounded C neck profile that harkens back to Gibson's vaunted instruments of the late 1950s". But it has T-Top pickups. It's a Sweetwater thing I think. They do stuff like this a lot..
You're probably right, they are referring to the color as sixties cherry. Pretty confusing naming convention though, as most people think specs and neck shape when discussing 50s vs 60s. I don't think this is a Sweetwater exclusive though as I've seen the listing on other retailers' sites. I'm not familiar with T-Type PUPs at all, though. Does anyone have knowledge or experience with these?
I do like the guitar quite a bit, but I'm partial to the vintage sunburst option. I'm on the list to be notified when Sweetwater gets more of these in.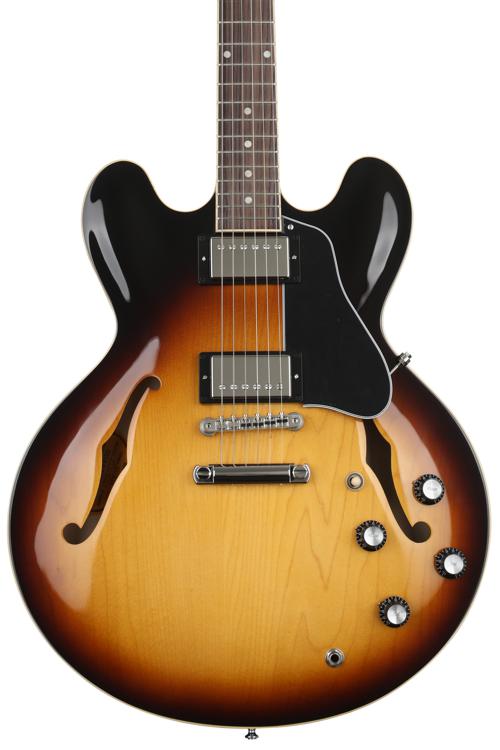 Semi-hollowbody Electric Guitar with Maple/Poplar Body, Mahogany Neck, Rosewood Fingerboard, and 2 Humbucking Pickups - Vintage Burst
www.sweetwater.com