Joined

Oct 21, 2008
Messages

19,645
Reaction score

21,282
Alternative Title,
The Scooter Diaries
After years of expensive repairs to my car I decided to finally declare defeat, and it is way past the time for another means of transportation. Well, what would it be? I don't want to deal with another car for a while. I don't have a motorcycle endorsement, so that's out. Then it dawned on me. I don't need an endorsement for a 50cc scooter. They're all over the place in south Florida. I decided that would be a great starting point for someone who wasn't on two wheels for about 30 years. So I went to a local scooter shop and bought a cheap Chinese scooter. I'm not gonna lie. It rode great. It was very smooth. The automatic transmission shifted very smooth. It went up bridges and overpasses pretty well.. It was a fun scooter to ride. I'm sure it would need more service in a year or two than the scooter was actually worth, but I referred to it as my learn to ride crash scooter. Because it's such a cheap plastic scooter, it's very easy to replace damaged parts. There's also a bunch of mods that can be done to speed it up. Not so much to affect the top speed all that significantly, but get you to that top speed quicker. So I had that scooter for about ten days. Okay, I think it looked kinda ridiculous, but it had the most storage and it happened to be the cheapest one.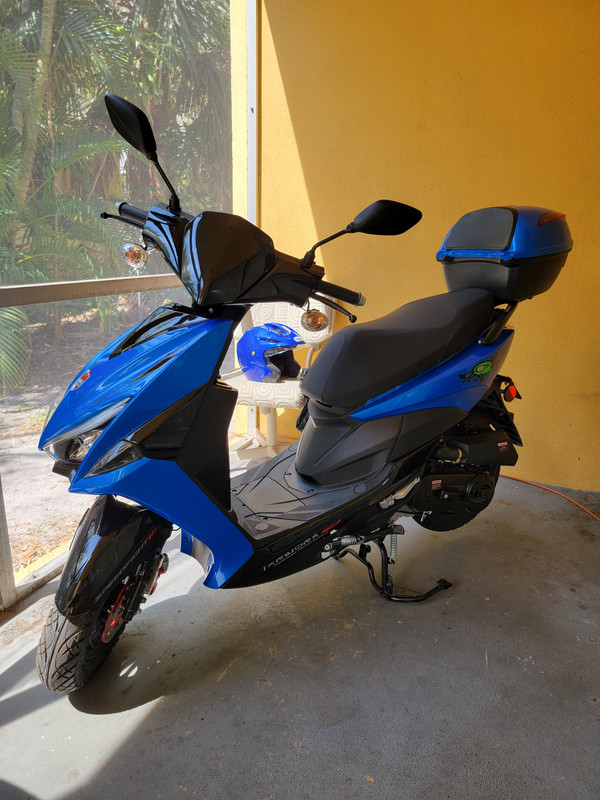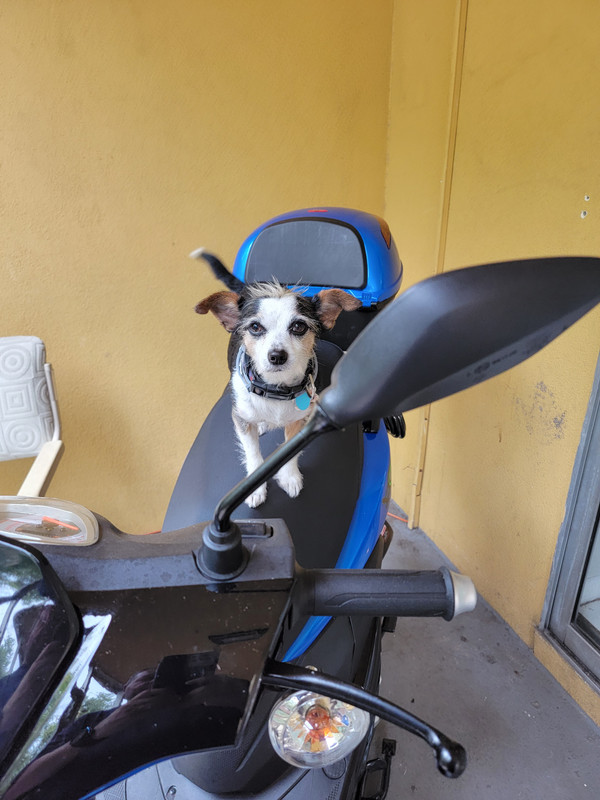 Then the shop got in a used Vespa in just beautiful condition on consignment. It was greatly undervalued. I think they got the price from nadaguides (kinda like the blue book for scooters). They charged a little more than that. Yeah, off by thousands, okay around $1,500.00 depending where it's being sold. As an example states like California and Florida have a great scooter demand because they can be used year round. This isn't so true in the Midwest. I did lose several hundred dollars with using my Chinese scooter as part of the deal. I thought about just buying the vespa and sell the other scooter privately. Then it dawned on me. Who the hell is going to spend more than one or two hundred on a used Chinese scooter, no matter how new it was? I wouldn't. So yes, I lost money on that deal, but they gave me much more money than I would have gotten privately. Also, I had to get the vespa! Did I mention it's 20 years old, with only 345 miles? I took it to another shop, they went up and down it and said it's in amazing condition and with normal maintenance, it was perfectly stored, and it should go for at least another twenty years. I did replace the like new looking, but twenty year old tires.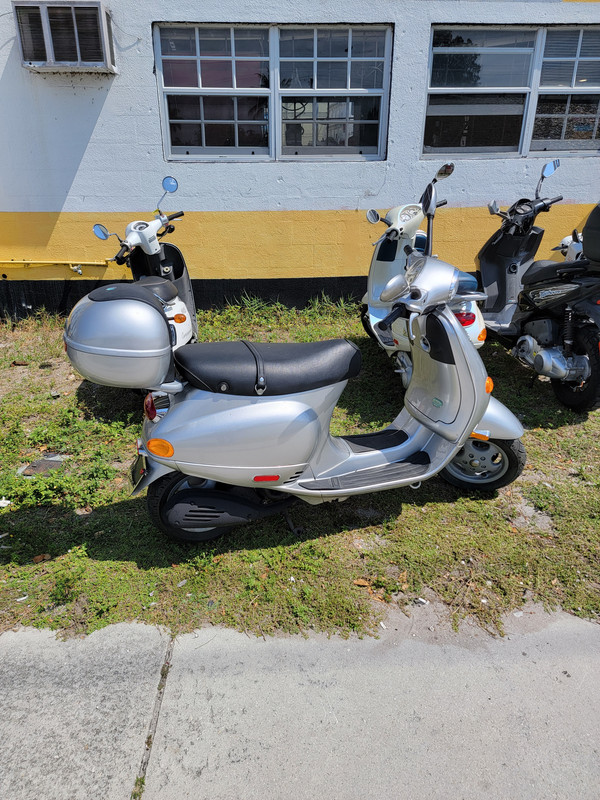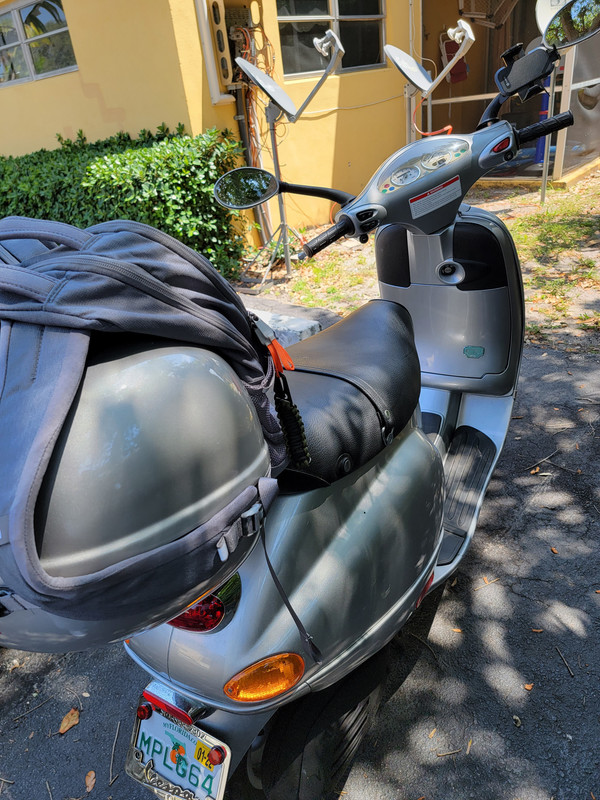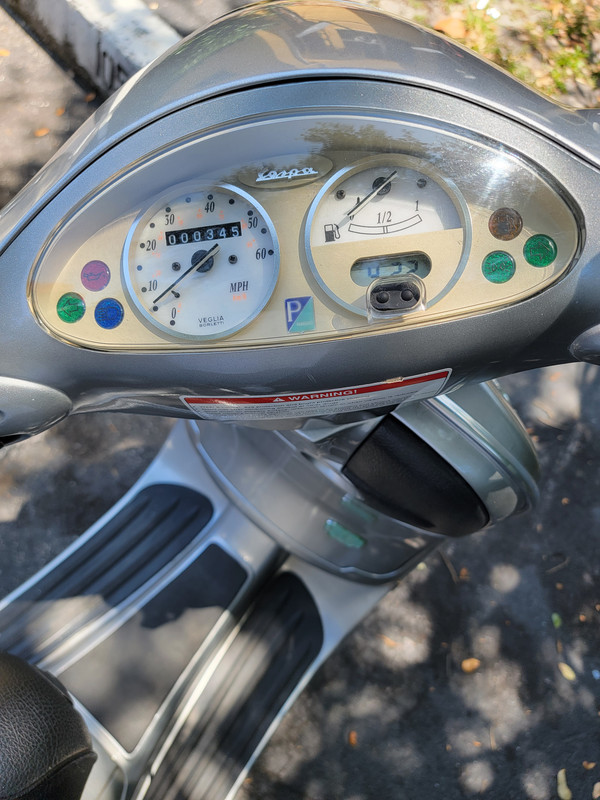 Oh and the cool ass helmet that unfortunately I can't use.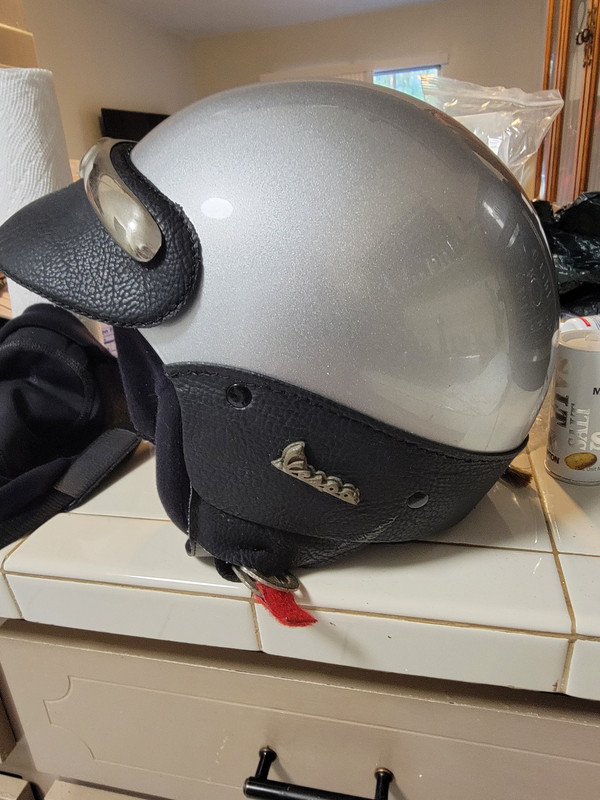 Now on to the best part. I bought an ET2. It's a two stroke scooter. They haven't been made in years. They stopped the model I had 15 years ago. Even better, most people chose to get the 125cc four stroke ET4 so mine is even a bit harder to find. Far from impossible to find, but the pickins are slim. Since then Vespa made only one other two stroke scooter. It was a limited edition 150cc scooter. It was only sold in Mexico. The USA isn't quite into two stroke scooters. Besides being a shitload quicker (same top speed), it's also easier to maintain. Hell, it doesn't even need oil changes.
Anyway, I'm a nerd on a scooter, but it's really a cool scooter to be a nerd on. I'm eventually going to get my motorcycle endorsement, 50 cc is quite small. 42 mph is pretty limiting. I can't see me spending the money on a new Vespa, but I can drop a 125cc or 150cc engine right in, but I'll probably go Japanese with it.
Any other people on badass scooters? I only hope I don't intimidate other people.
Oh, to make me even nerdier, I just ordered my third different helmet. I want a full face helmet. I found one for $120.00 that is Snell approved. I have cheap riding gloves. Maybe I should reevaluate them. I do wear shorts and sandals though, which is stupid because if I'm going down it will probably be my legs and ankles with the most damage.
Anyway, for those few who read the whole thing, well I guess I'm sorry about that.