Joined

Dec 8, 2014
Messages

2,898
Reaction score

4,771
This is my first pedalboard. I've had a few effects in the past. Most of them, I just never got along with, figured out how to use, etc...
Always loved the wah, phase, and an old Echoplex. Actually didn't like overdrive, or distortion pedals, until recently.
I wanted something cheaper than the PedalTrain option, but not cheaply made. I kept reading about the Gorm boards, but I don't have an Ikea near me (except for the largest distribution centers, West Coast, about 20 minutes away). I saw a video for a guy, with a similar problem who bought basically the same wood at his local hardware store and built his own.
I did the same, added a a 4th slat/row to my second revision, painted it black and added, what appears to be a pretty solid (electrically) power supply from TrueTone.
I'm sure I'll swap out pedals over time. However, I do like the pedals I have, though I haven't quite got the hang of the Ditto. I love the HOF Reverb with TonePrint, the JHS Crybaby, I can't see ever getting rid of, and I haven't decided where I want my volume pedal in the chain. The EVH Phase 90, oh yeah... that won't go anywhere.
Thinking of adding a Decimator II next, or maybe a delay pedal. I don't know...
My first revision. Sloppy... still built like a tank. I'm going to rip the cheap Velcro off and put some industrial on there though, use it for a smaller travel board. I was originally powering it all with a just a wall wart 1 Spot. It did the job.
Second revision, next to first.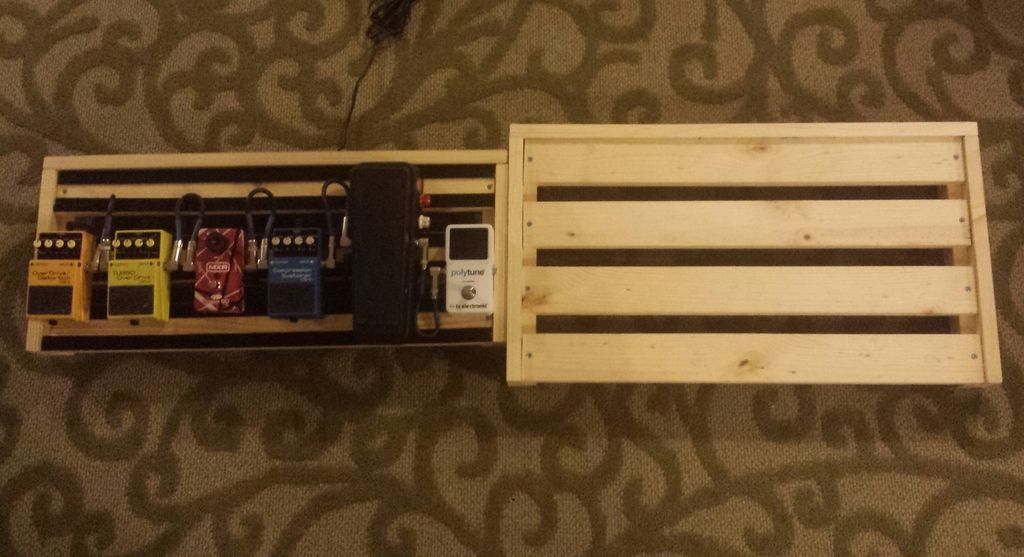 After painting and Velcro... 24" x 13" pedal space.
Liked it so much, decided to add an isolated power supply, which did help on noise considerably. An upgrade from TrueTone, the 1Spot Pro CS-7
The power supply came with brackets to mount to the PedalTrain brand of boards, which is pretty slick... but I'd like the option of moving this to my smaller board, and with the industrial Velcro, its not going anywhere.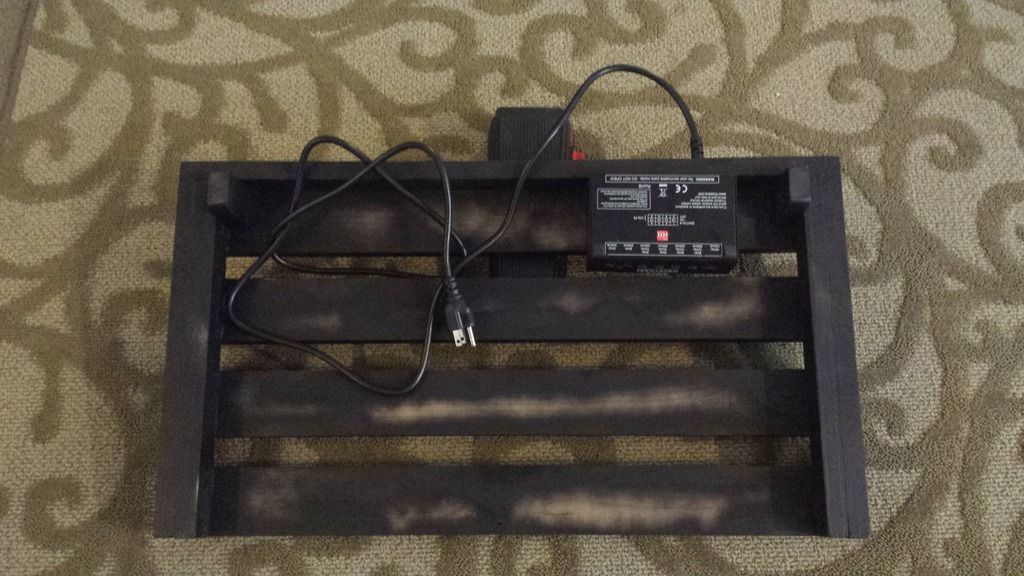 Couldn't find the right cutting tools, so this came out kind of sloppy. I would care, but I'm never looking at it, so I don't. I put some dense foam in there to help stabilize it. The front of the power supply does clear the floor, but I put the front feet on to protect, if it does shift.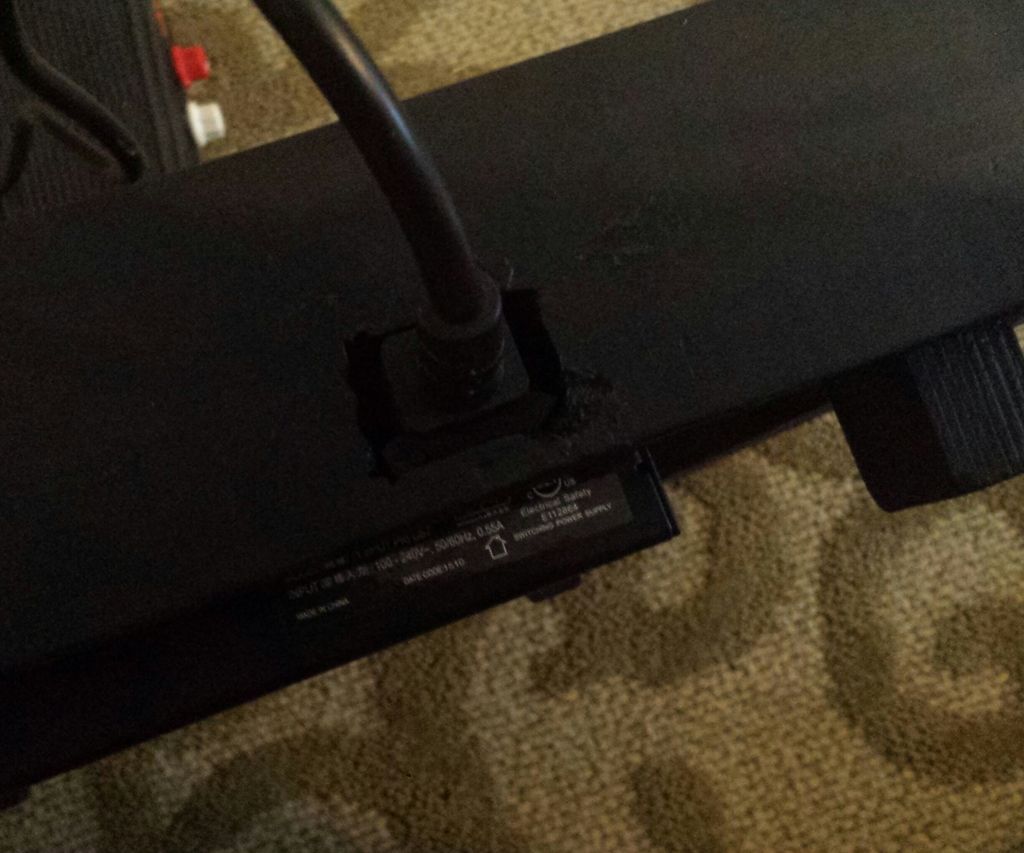 And finally, with everything mounted and in order. Took the Turbo OD out of the chain. I've never liked that thing anyways.
Total cost, not including pedals... $155.