Joined

Oct 21, 2008
Messages

19,646
Reaction score

21,288
For so many years I wanted to get a portrait of Jersey with some new school Anubis garbs on her. Because of Jersey's huge ears and long snout it is a perfect (for me) tattoo. I started it two weeks ago. For the most part it was 5 hours of outlining and shading. It was a pretty easy sit, especially considering it's my first tattoo. Today was 6 hours. I have to admit that this time was a good deal more painful, especially after 4 1/2 hours. I sat like a rock. I'm actually pretty proud of myself for that. Anyway I absolutely love it. To my eyes it is perfect. Also it was my tattoo artist's first animal portrait so he really hooked me up. It cost $600.00 for an 11 hour tattoo. Besides the time spent tattooing it is original art so that took more time for him and it is really an amazing tattoo (at least to my novice eyes). He loves it as much as I do. I did hook him up with a nice tip though. This job should have cost much more money. The more he worked on it the more he wanted to do. The more he did the more he wanted to get everything as perfect as he could. He expected this to be a 5 or 6 hour tattoo at the start. Even after all of the extra work he stuck to his price quote. He just loved working on it. Today the shop was closed. He texted me this morning asking if he could finish it.
Anyway it's got a few styles going for it. It's got photo realism, new school, and a touch of traditional. I can't believe how well it all blended together (although I know it isn't for everyone).
This was the portrait of Jersey the tattoo was based on.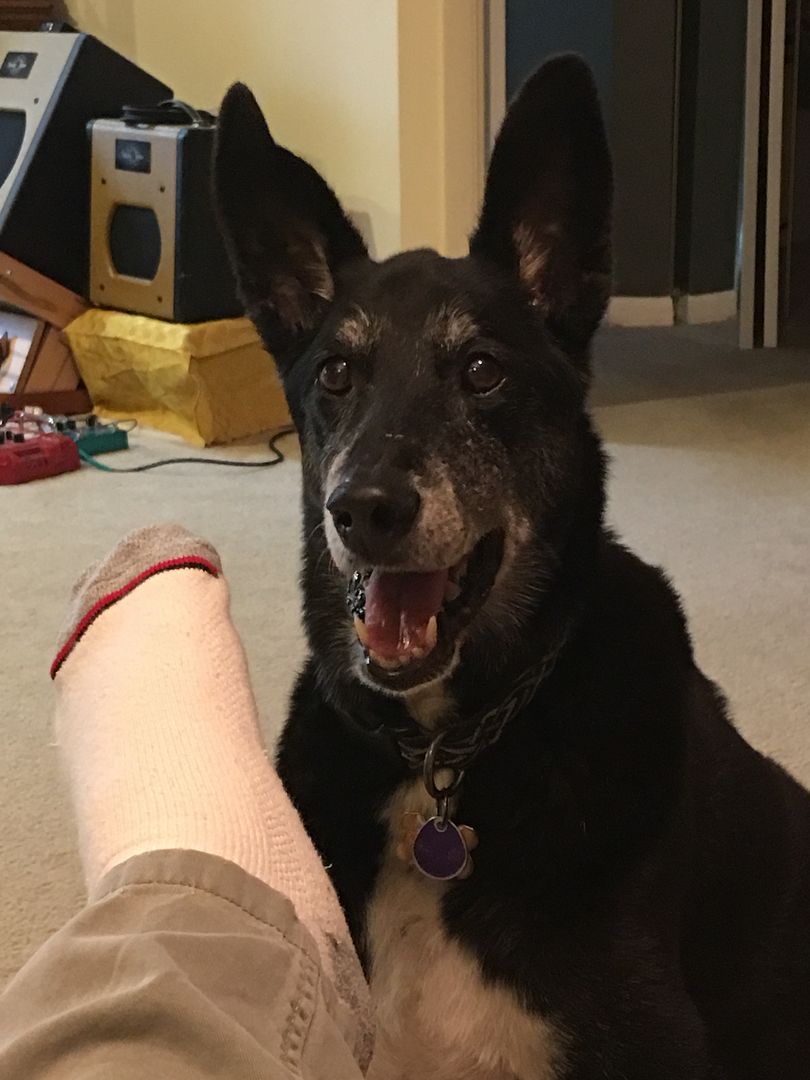 And here is the ink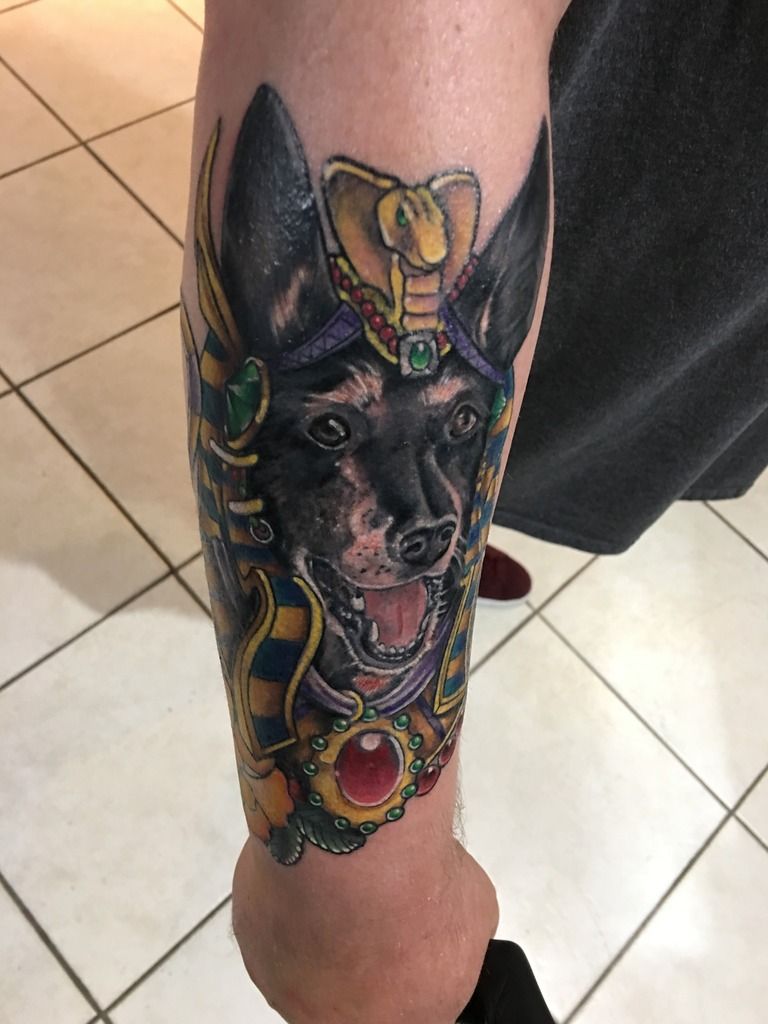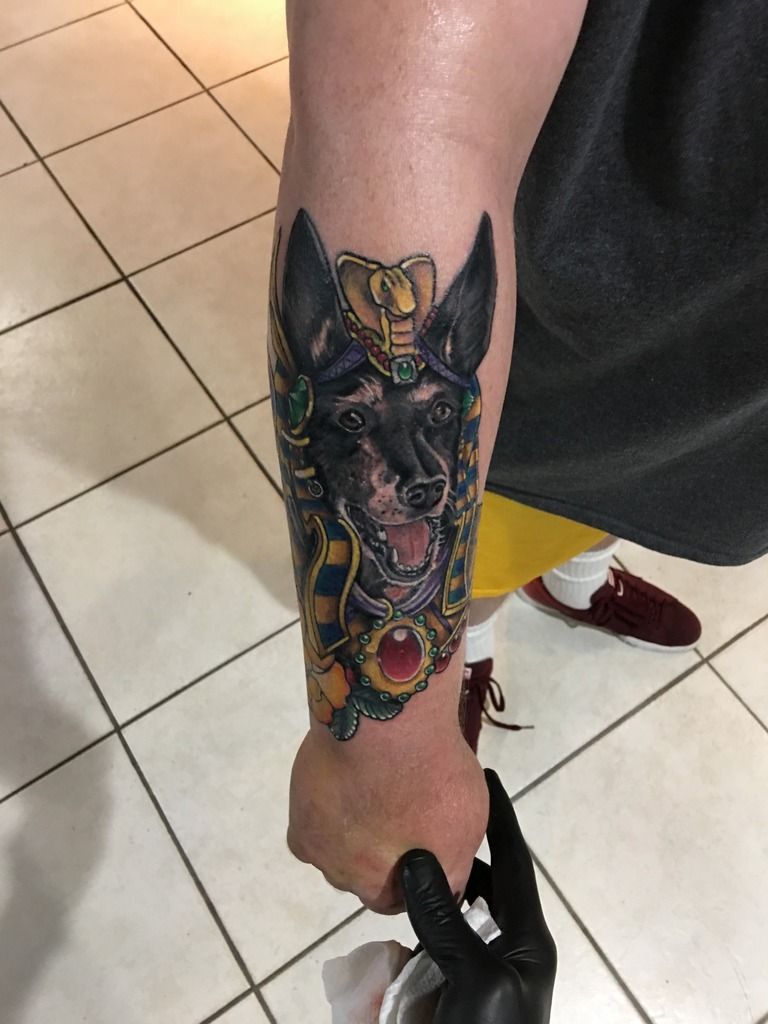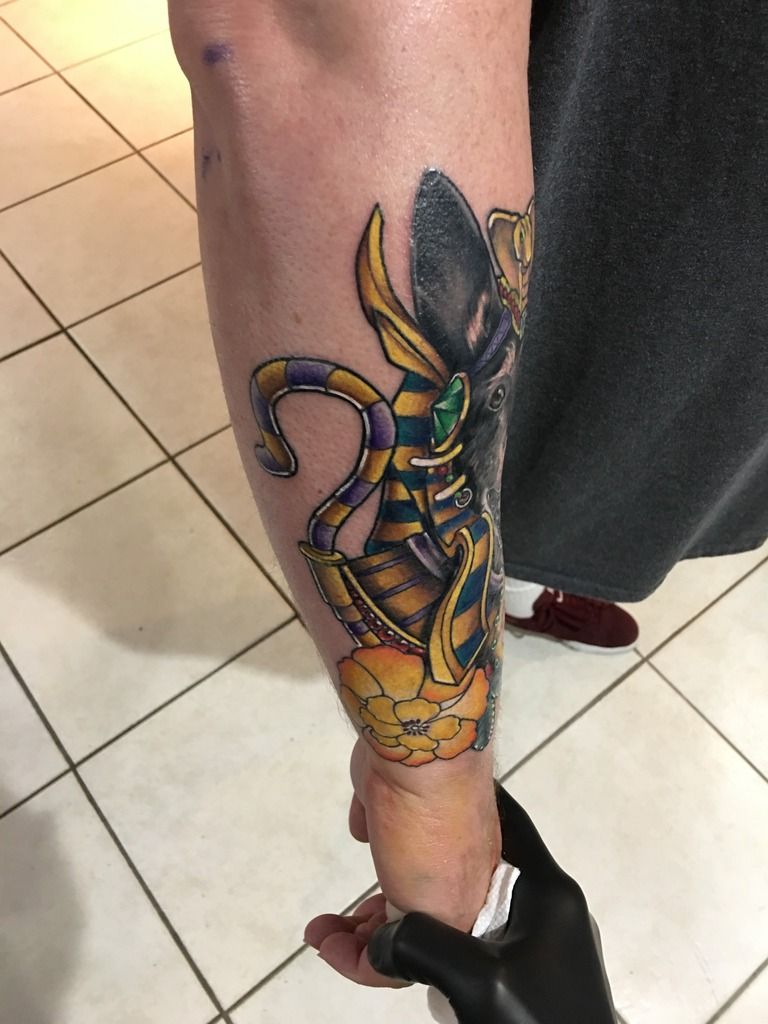 If you notice under the staff there is a flower (which is the traditional part). The flower was chosen to represent my love for guitars. I used a flower from my Ibanez JEM 77FP. It is the top left flower of the guitar.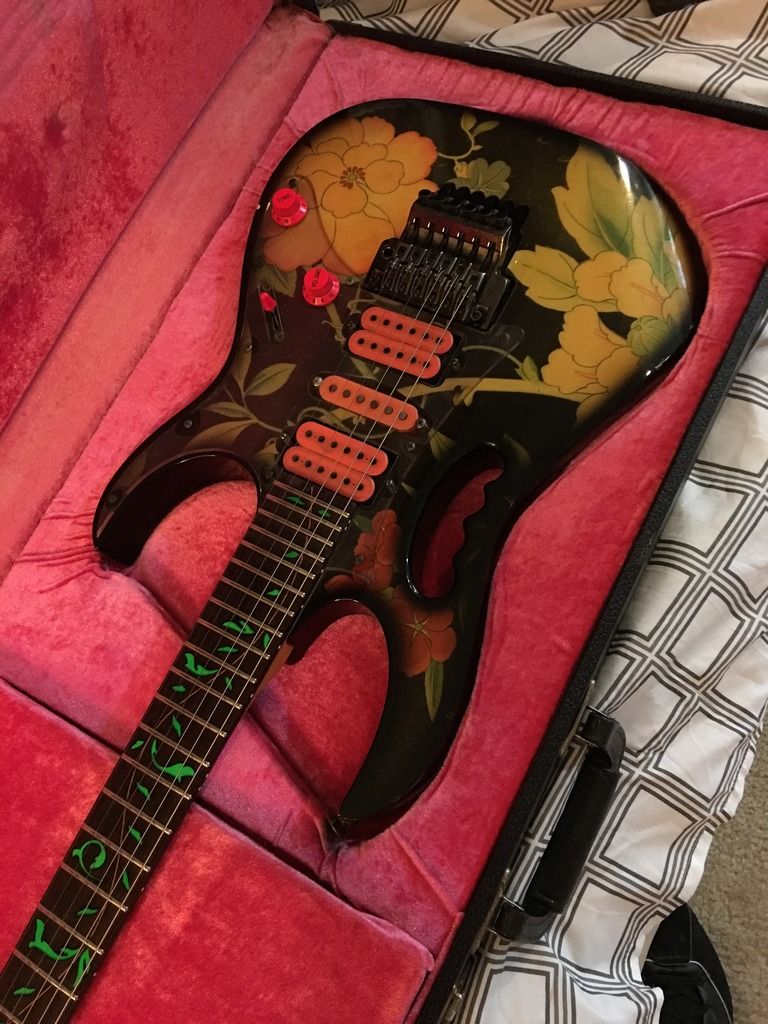 I am in love with this tattoo. To my eyes it is absolutely amazing, and it is only going to get better after it heals up.