Joined

Feb 6, 2012
Messages

17
Reaction score

53
I have a rather big Marshall collection and got to know the YouTube phenomena Johan S. He has done the most thorough demo sessions of Marshall amps and speakers on the internet.
A few years back I started to make special one of amps under the name Clubman for me and some friends. Just to test my favorite parameters and vintage parts but in a more user-friendly format for today. 15-30 watt amps and 2x12 (Instead of 200 watt Marshall Majors and two 4x12) I dont sell or promote the amps its just for the ever ongoing "chasing of the ultimate tone" and testing crazy ideas. I love however having discussions with others about tone and gear and what influance that.
Then a year or so I started to make my for guitar and Johan got interested in this. I had taken pictures of the process making the guitar and he made it into a Video and a long interview with me. It was really fun!
Today I have made 8 guitars one bass and two on the way. Two of those guitars for close friend. I am also working on a violin for one of my sisters daughters.
I'd love to hear from you guys about your thoughts about tone and playability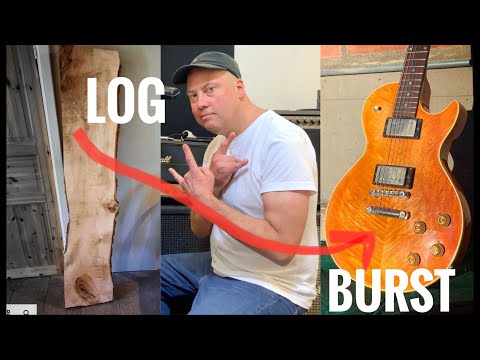 PS. YES when I came to visit Johan it turned out we were dressed the same in jeans T-shirt and caps