Joined

Jun 18, 2013
Messages

80
Reaction score

149
I don't know why I never found this forum before. I signed up in the middle of last night.
I am not an expert on Les Pauls. I knew more about them 30 years ago.
Back in 1966, when I was 19, I bought a used Les Paul. At the time I has no idea what year it was and all I really knew about them was I grew up watching Les Paul and Mary Ford and loved them as a kid, then became a Yardbird's fan (fanatic), when I first saw them play in 1965 at the Hullabaloo club in Hollywood (Beck using his Esquire Telecaster).
When I saw the Yardbirds at the Avalon ballroom, on Catalina Island. in 1966 Jeff Beck was playing his Les Paul and it blew my mind. (It was wired for stereo and ping-ponging with feedback streams all over the place. ).
I had to have one and learn to play. I saw a classified ad for a used Les Paul and have it to this day. The guitar had already obviously gone through the mill and it was pretty funky. cracked old knobs. The goldtop looked oxidized and had a greenish hue to it. It had obviously had lots of use. I wish I knew who owned and used it--later I suspected the two young guys in Laurel Canyon, that sold it to me may have ripped it off. The tuners barely stayed in tune and the trapeze tailpiece would move from side to side. I can tell the sad story of how I altered it (Pickups tail piece, drilled hole did weird things to it) etc.
I will say that I have played a bunch of Les Pauls and this one has the most wild gritty sound of any I played. and the action was really low and slinkier and it feels lighter then other Les Pauls I've tried.
Turns out according to some self proclaimed "experts" I met along the way, it was a 1952 Goldtop with NO serial number and according to a Les Paul book I have, the first 6 months of production had no serials.
Glad I found the forum. I have questions and interest in reading here. I am interested in what people have to say about it. Besides keeping it, what are my options?
In 1967 I had it altered at Wallachs Music City on Sunset. Brand new Humbuckers put in--some routing necessary. I bought gold hardware and pickups and painted it psychedelic based on a scene from Fantasia with Oil paint and varathane. It looked gorgeous. It was wired for stereo and had a Phasing knob.
Time marched on. and at one point I pawned it to my sister to go to Japan and she managed to forget it was mine not hers and some guy friend stripped the paint and messed with it, telling her it needed restoring etc. When I heard about it I got it back.
In 1980 I had new tuners put on because the old originals were not reliable and added cheap bridge and tailpiece. (the other gold one had cracked)
I lost the p-90's, which I had thrown in a drawer, original pick guard and over the original trapeze. Ten years ago I found a supposed genuine 1952 Tarpeze but never installed it.
Anyway I forgive my sister and myself for being so casual, but it sure plays.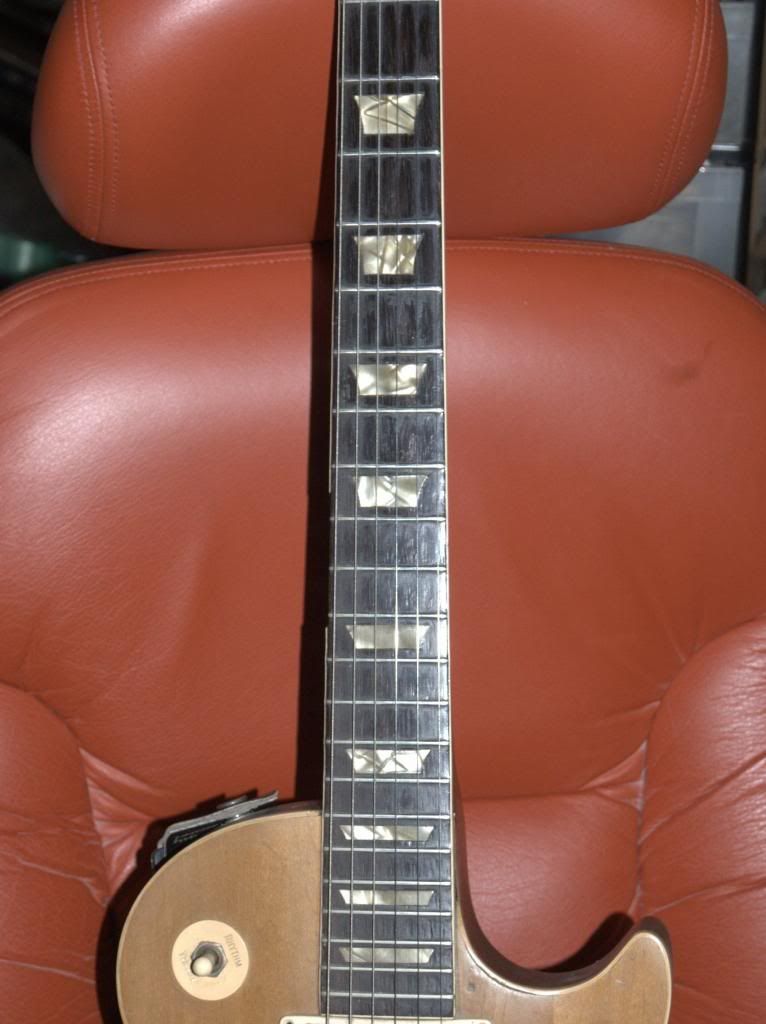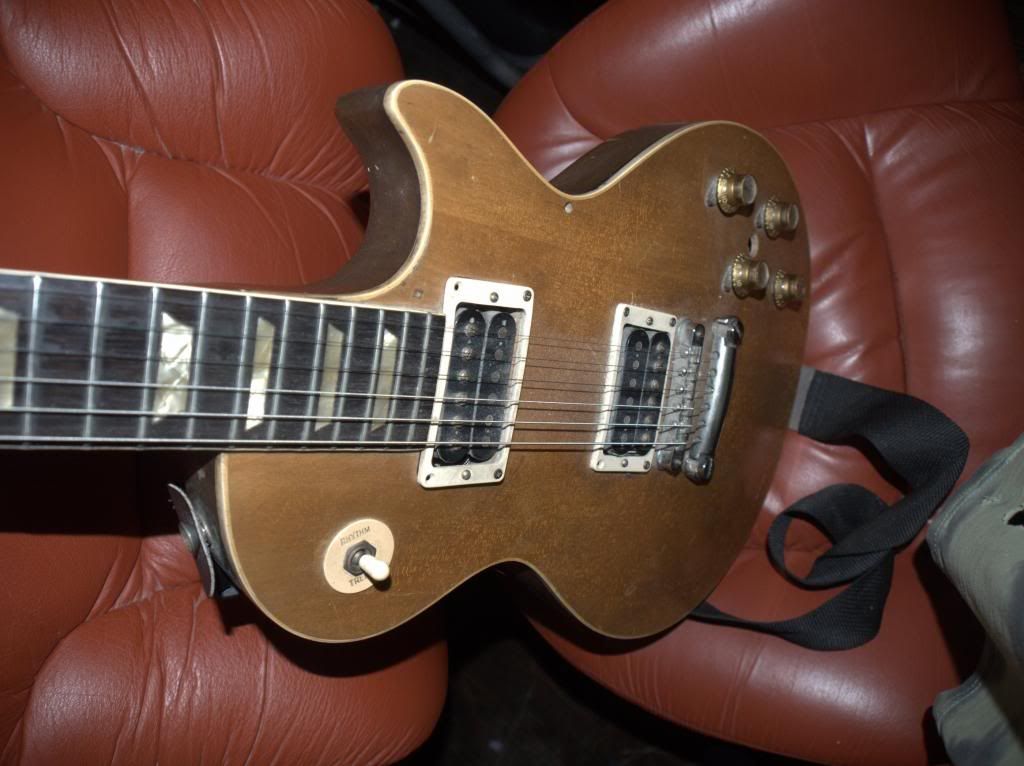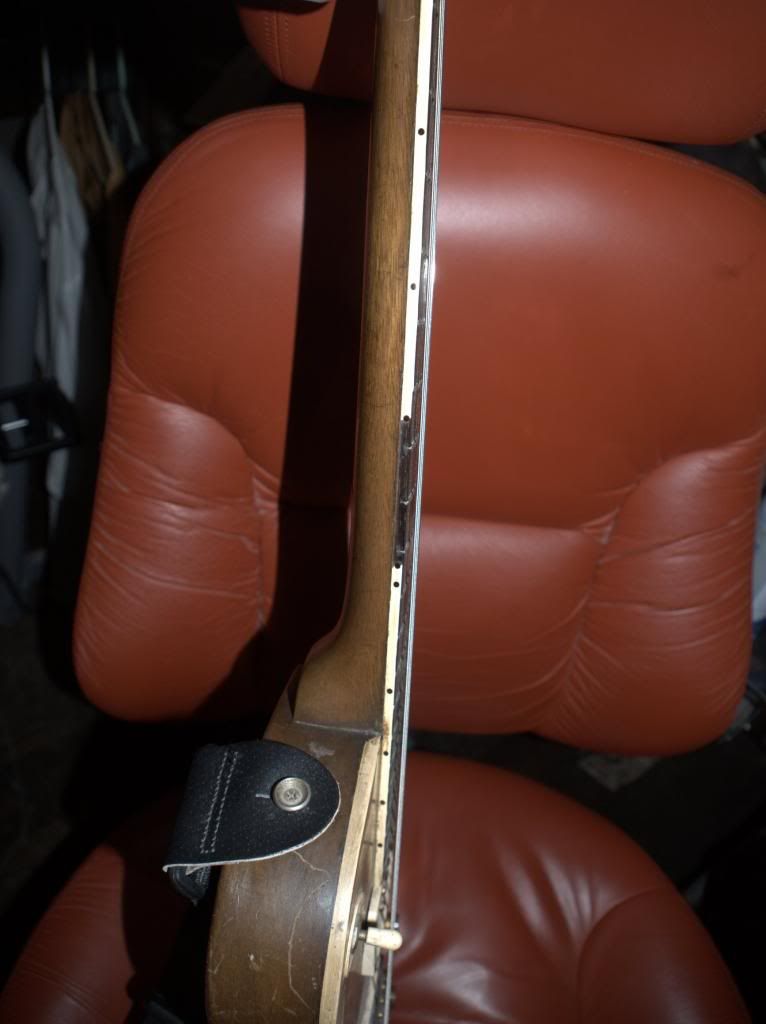 q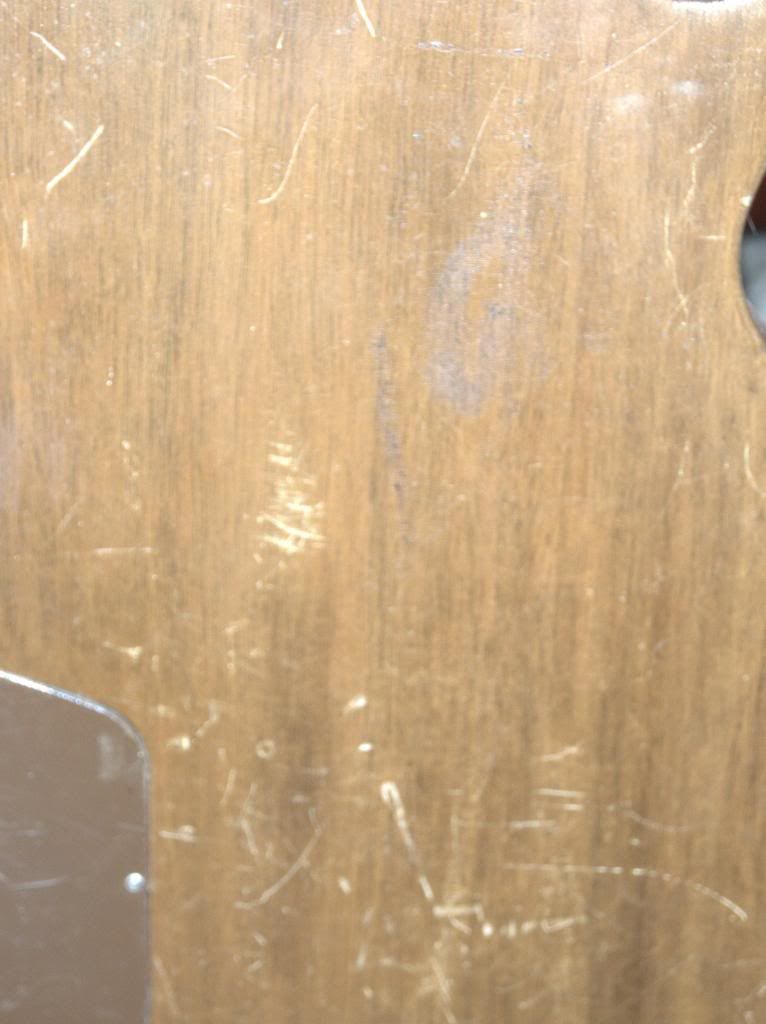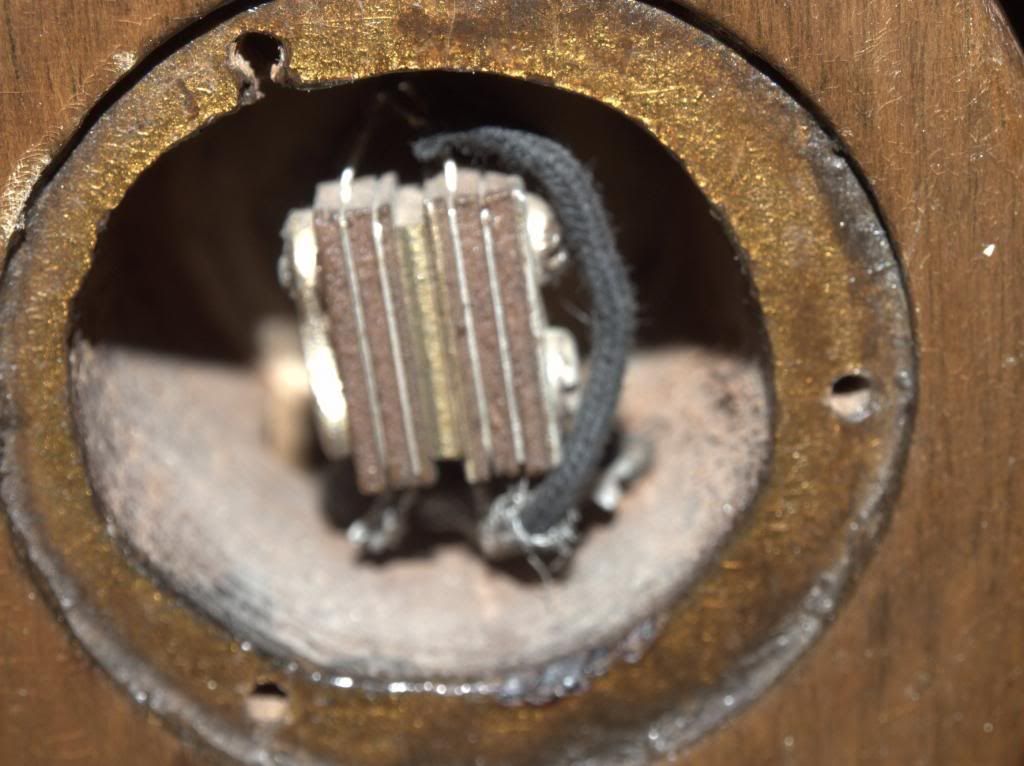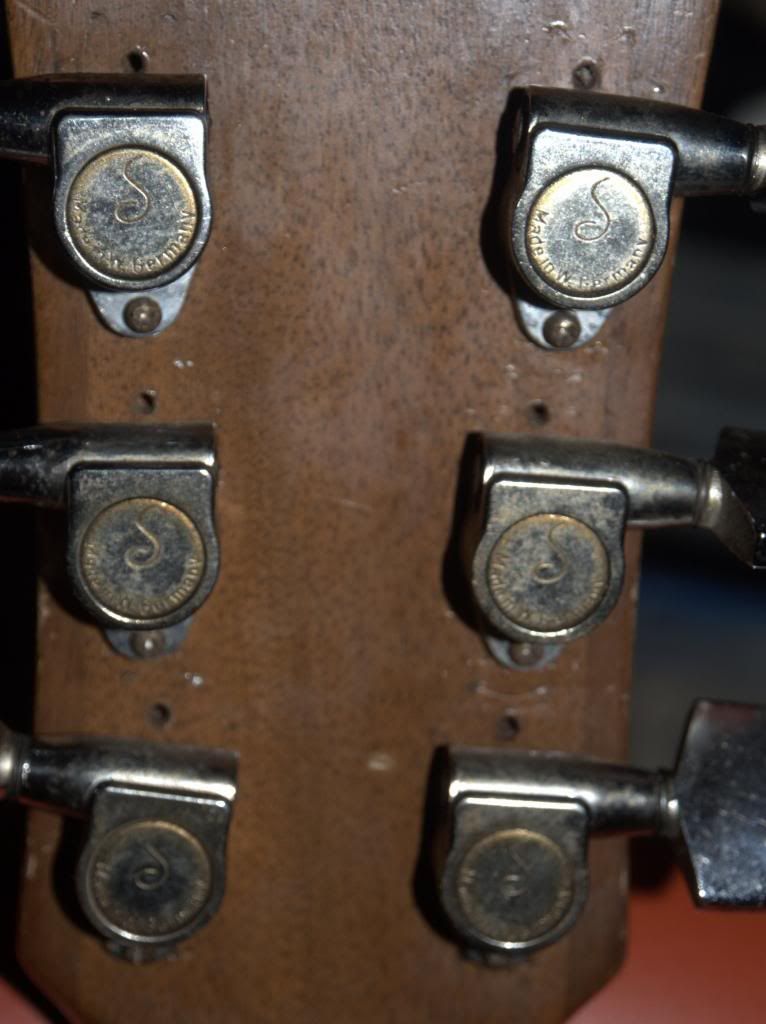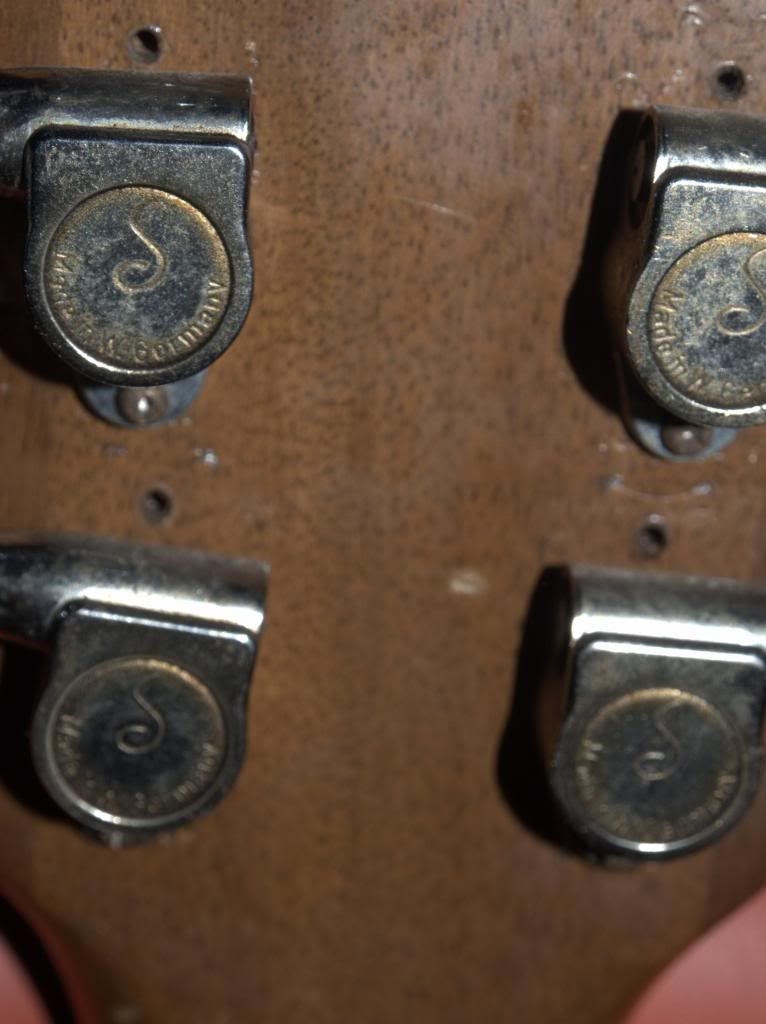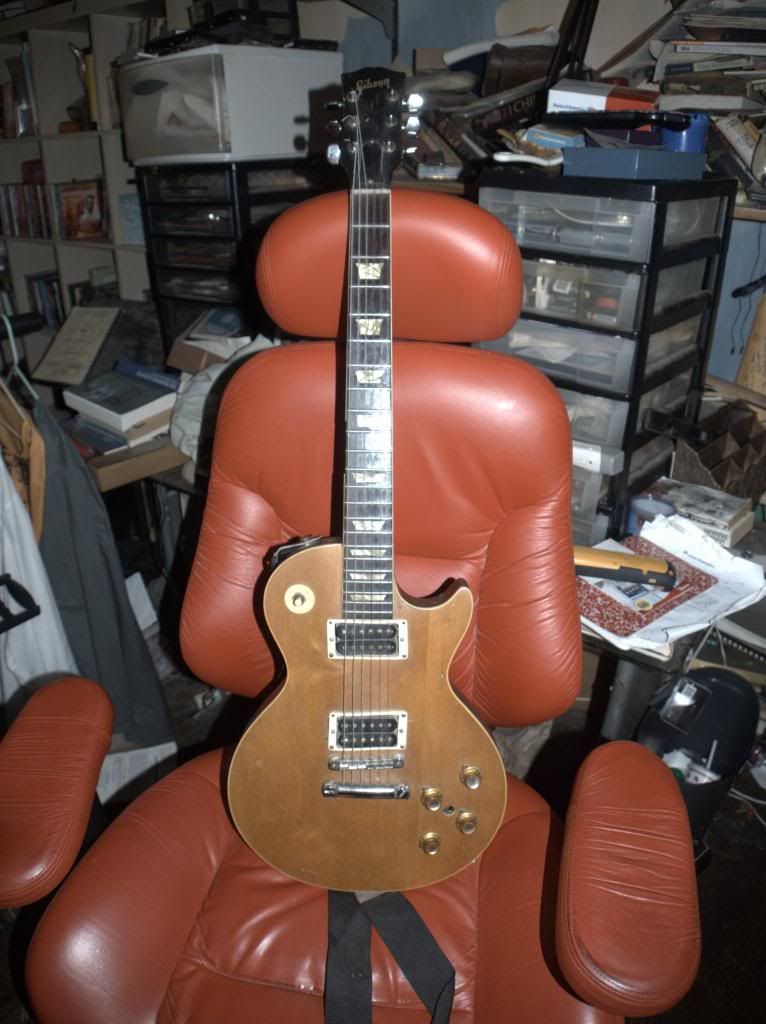 Last edited: