Joined

Mar 27, 2008
Messages

92
Reaction score

8
This is the same model amp used Duane Allman in The Allman Brothers before his sad and untimely demise. The label reads: 23-11-71, made on Nov. 23, 1971
This amp has tons of tone. At a volume of 2 it is loud enough to make you wonder if the neighbors will get upset. I replaced the quality tubes it came with a new set of Mullards, which I didn't like all that much. I then installed a set of Tesla EL34's. It is like hearing angels sing through my amp. The 12AX7's have been carefully chosen as well and have dampers on them. I have a hard shell case for this amp, which adds $100 to the value.
This is a great amp. It has the sound of power rock & roll and electric blues to the max, IMO. Even if you never play out, this is a great amp to have. I have owned this amp nearly 10 years and it deserves to be played by someone that will use it more then I do.
I also have a baltic birch slant cab with 4 12" Greenbacks in it. It's not a Marshall cab but I put a small vintage style Marshall badge on it to match the amp. If you want amp * cab be sure to let me know. I would like to get $3,000 for this amp.
I have Mullard EL34's and cobalt blue Teslas (coolest tubes on the planet) for sale as well.
here's a youtube vid of a similar amp:
https://www.youtube.com/watch?v=ECs2MghzHs0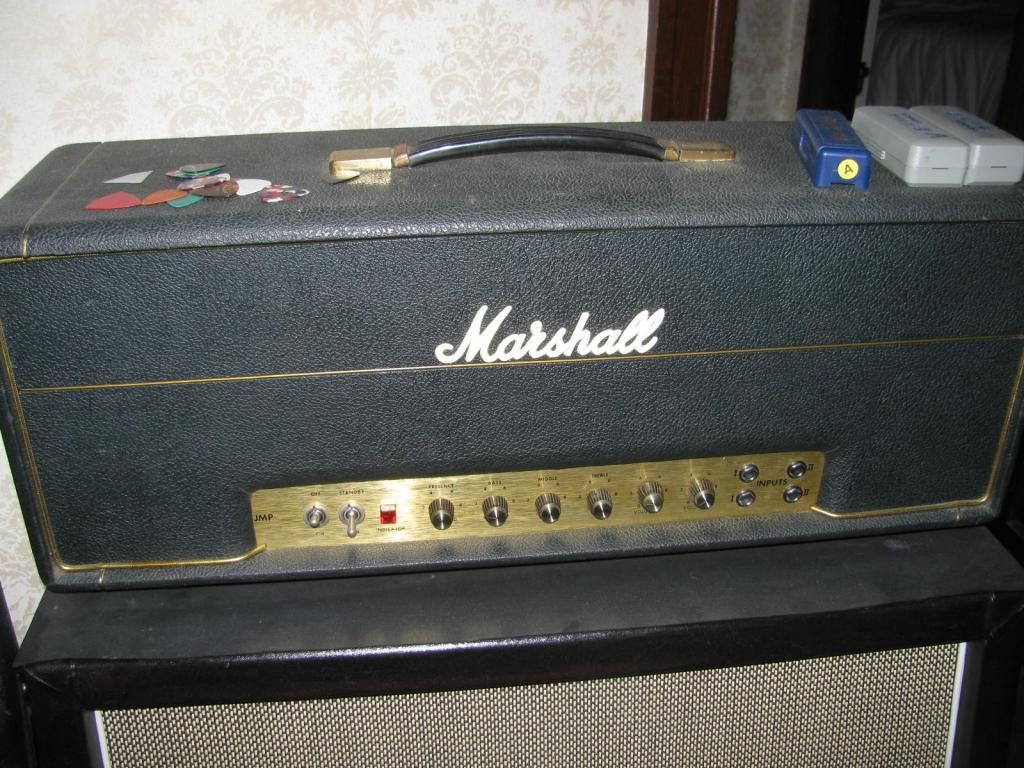 http://www.marshallforum.com/lets-talk-vintage/417-allmans-amp-settings.html