Joined

Dec 12, 2008
Messages

26,999
Reaction score

9,342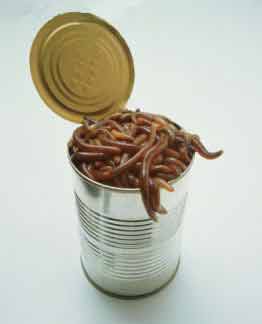 OK. I'll come out and ask this question...
I know that a lot of different people play Epiphones, and for different reasons. For some of us, it's a question of cost. For others, it's a question of having a guitar to modify. And yes, all kinds of people who play different genres play these guitars. I have no misconceptions about this.
But, I still think the question needs to be begged: Is Epiphone dropping the ball?
I have come to the conclusion that yes, they have. And the market share that they have gained in the last few years is going to dissipate rapidly.
Not too long ago a Guitar World issue came out which spelled out the history of Epiphone. It was an interesting read. From their humble beginnings to present day, Epiphone survived, prospered, and ultimately perished only to be bought out by Gibson in later years. And for a long time, the brand was dormant.
So what, pray tell, got them back on the map? It probably started (oddly enough) with Noel Gallagher of Oasis who, as a rabid Beatles fan, desired an archtop to help him achieve those sounds. Enter Epiphone....and IMHO I think this has to a degree also increased Gibson's stock since cheaper copies of their models were re-introduced back into the mainstream public.
And, for years sales hummed along nicely. The plant in China was opened, and units moved rapidly. But what has happened in recent months?
I am saddened to see lines like the Les Paul Custom Plus, the '56 Goldtop with P-90 Soapbars, the Zephyr, the ES-295 and a few other guitars become manufacture discontinued in exchange for multiple Slash signature models, multiple Zakk Wylde signature models, and the Prophecy line. IMHO this signifies a bold move to a metal player's market which in my opinion is already oversaturated. And in addition to Dean, ESP, Ibanez, BC Rich, Jackson, and a host of other major manufacturers already have this market, and will keep it due to repeat customer service.
The new Zakk Wyle model is already in production by Dean guitars. The Prophecies would have been great if there weren't multiple variations. I see no real benefit to a second Slash signature whatsoever. I applaud the innovations made with the Ultra line, but I do not see the benefit of doing this at all.
Not to mention they have further cut models available to left handed players. Another topic for certain, but it begs the question...just who is Epiphone hoping to get as consumers?
If it was a case of streamlining, one has to wonder what exactly was the notion or idea by keeping some models that weren't selling (or are never seen on the shelves...anywhere) while discontinuing models that were more popular based on consent of repeat customers. I suppose there are some things that are not understood here, and the further question is begged by the international market...perhaps there is more demand for certain models over there. I'm not so sure.
Nevertheless, I do think Epiphone is dropping the ball in one significant way: By attempting to gain a foothold in another oversaturated market, they are killing product lines that repeat customers found favor with. There is also the argument that archtops and traditional guitars "got them to the dance", these types of models "brought them back to the dance", and the question needs to be begged as to whether or not they have a desire to remain one of the top brands.
Risk is necessary in business, but at this point I don't see any benefit to introducing models which I do not think will sell while at the same time cutting production models that were really synonymous, or at least emphasized the Epiphone brand's association with tradition. It's a good thing to branch out and try new things, but at this point I think Epiphone has gone too far and reduced sales will be a result of this.
2 cents.