Joined

Mar 9, 2017
Messages

1,191
Reaction score

3,001
I wonder how many of us have a guitar twin?
A few years back I was out testing amps with my '01 Classic. One of the places I went was a shop that had a lot of first hand experience with Bursts. When I took the guitar out of it's case the guy almost instantly remarked that it had a really vintage Gibson look. I chalked it up to the guy being a good salesman and went about the business of the day.
Today I came across this, and was kind of shocked at the similarity. The guy was telling the truth, especially for how unique the top is. The placement of the mineral streaks, the grain pattern and the type of flame. I've had it to 20 years now and didn't even have a clue it was close to a Burst called "Bubbles". Only a price difference of $448K, LOL.
Anyhow, does anyone else have a topplegänger they'd like to show off?
Pearl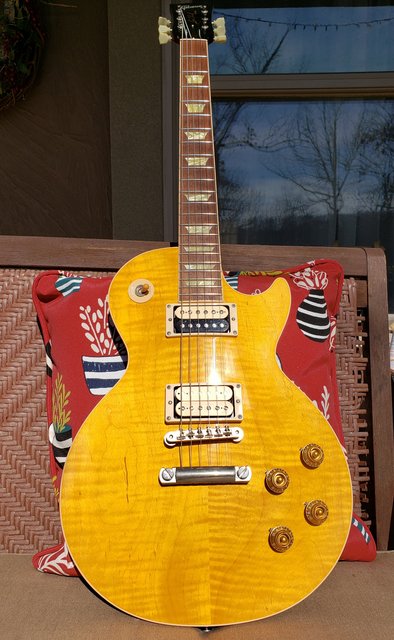 and Bubbles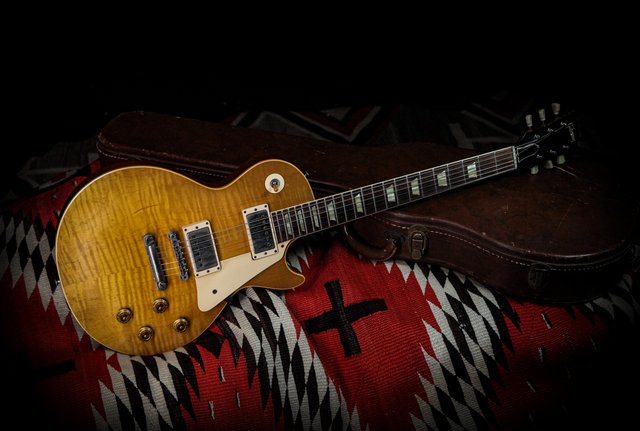 Last edited: