Joined

Oct 21, 2008
Messages

19,646
Reaction score

21,287
Out of the blue an old friend said "let's get tattoos". Take in mind I'm 48 so it was kind of out there. Regardless, there has been a tattoo that I've wanted for years so it didn't take any talking into. My friend and I dropped by the tattoo shop last Thursday. He was able to get tattood that night. He got his band logo so there wasn't much drawing to be done. That being said, he got a tattoo MUCH better than what he came in for. My tattoo took some sketching to do so I got started on it two days ago (one week later). So far I'm about to wet myself it's looking so good.
This is my first tattoo. I didn't know what to expect at a tattoo parlor. All the folks there are really cool. I told my artist what I wanted, gave him some photos for reference and gave him the liberty to see what he can come up with. He is the artist after all. His sketch was exactly what I wanted once I saw it. There was one small element I wanted changed. Adam (the tattooer) was 100% accommodating. There was absolutely no ego to contend with. He genuinely wants me to have a tattoo I love. That was his only concern. Also he has some chops! Seriously my tattoo is amazing and there is still lots to do. Oh, just to repeat it's my first tattoo and I had no problem sitting 5 hours. After a day and a half there has been zero discomfort.
I also have to throw in there are a lot of elements in my tattoo. He worked on it and shown that he is an artist. My tattoo is 100% original. It has photo realism for my dog's face, new school for the appointments, some old school for some elements of a guitar I have I wanted thrown in there, and an Egyptian theme. It all flows together! It's all in there, it all makes sense, and it all fits in.
There is still a lot of work to do. Jersey's face still needs details and highlights. Practically none of the color has been put in yet. Yup, lots more to do. As it is, I absolutely love my tattoo. I can't wait for it to be finished! We decided to let it all heal up before finishing it.
People are telling me this is pretty big for a first tattoo, but I'm having zero problems sitting for it. Of course I placed it on my right forearm for two reasons. First, because I want to be able to see it. Second, it seems to be the least painful part of the body to have tattoo work done on it.
So here is where we are at
I gave several pictures of Jersey to Adam to reference. This is the one we went with.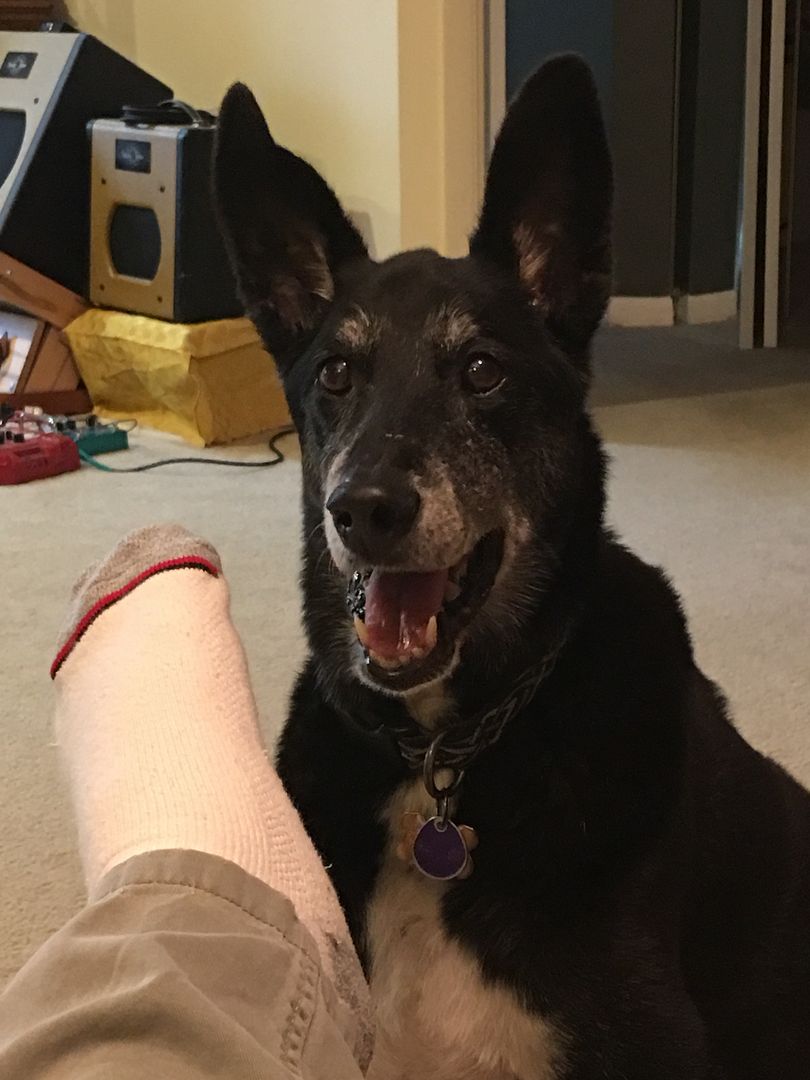 Now after seeing those ears on her I wanted to do her up Egyptian Anubis style. I wanted her face to be photorealistic, and I wanted the headdress and staff to be more of a new school color bombed look to it. One other element I had thrown in there was from my '89 Ibanez JEM 77FP.
Here is where we are at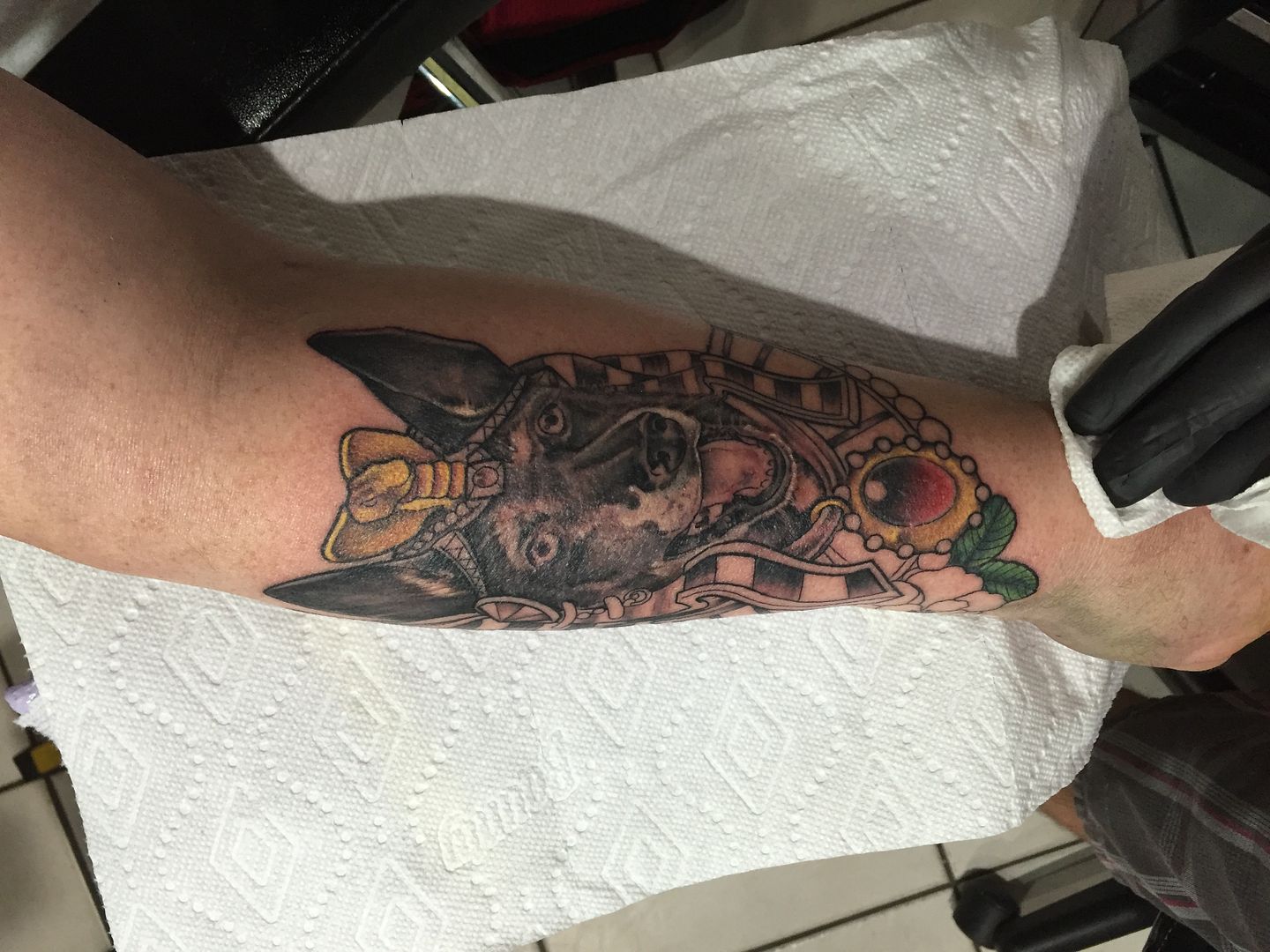 Even with lots more work to be done on her face there is no denying that is Jersey.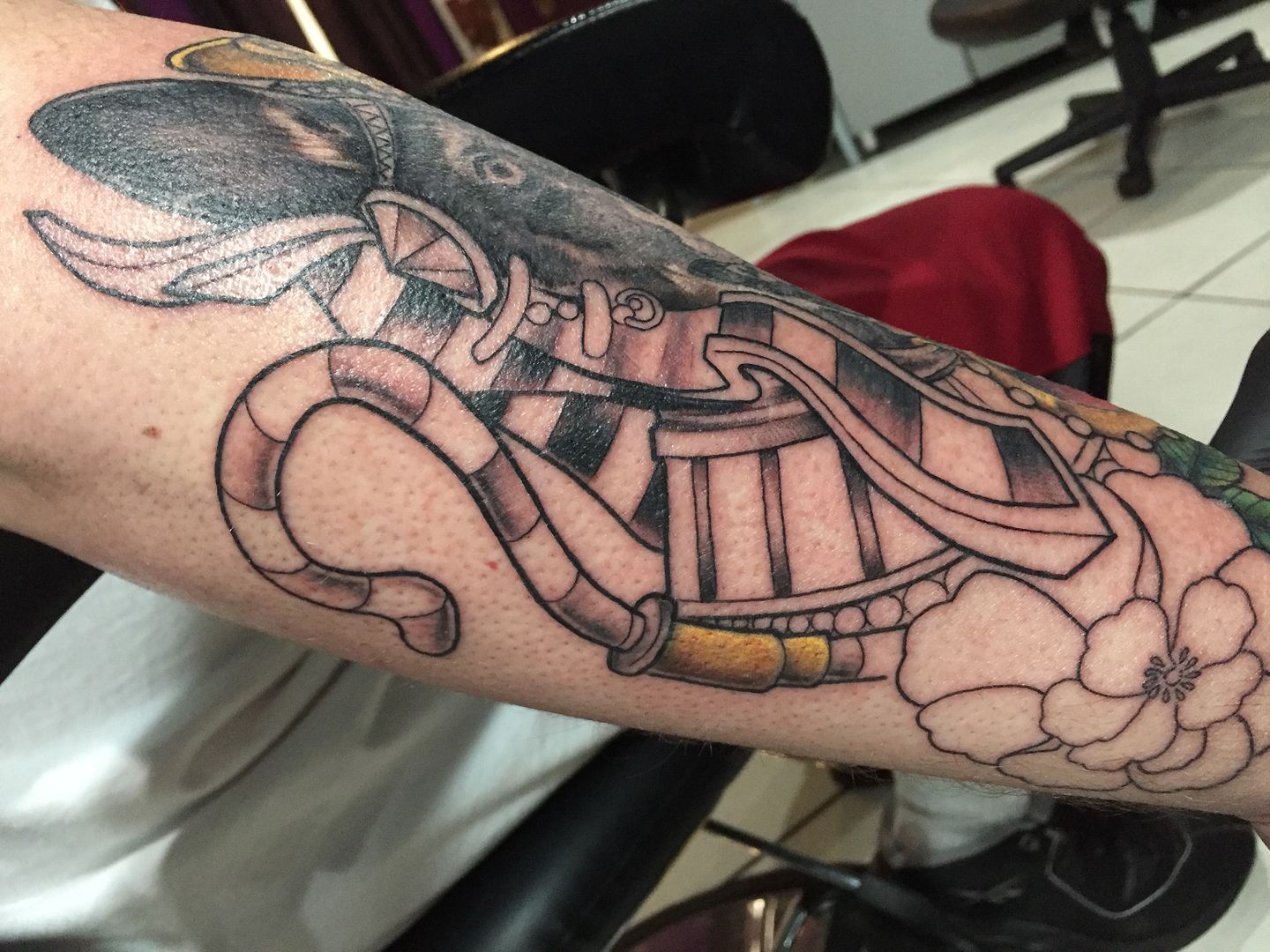 Now if you look at the flower you'll notice it was designed after a flower on my JEM.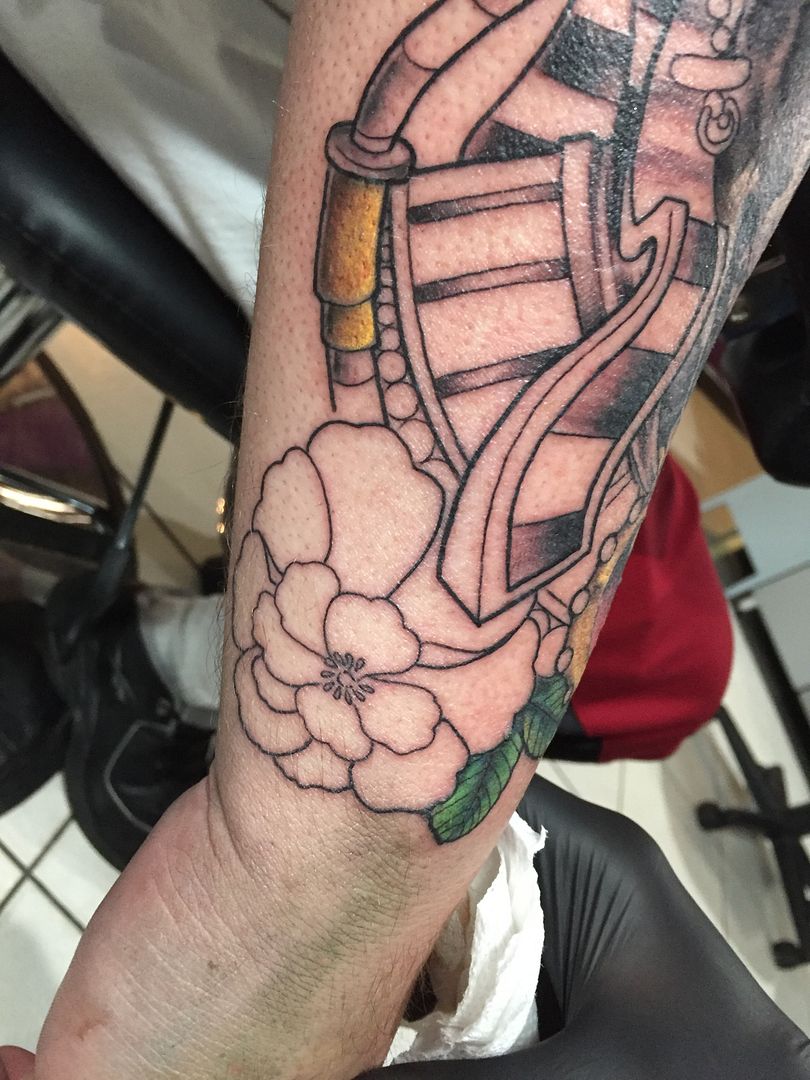 Top left flower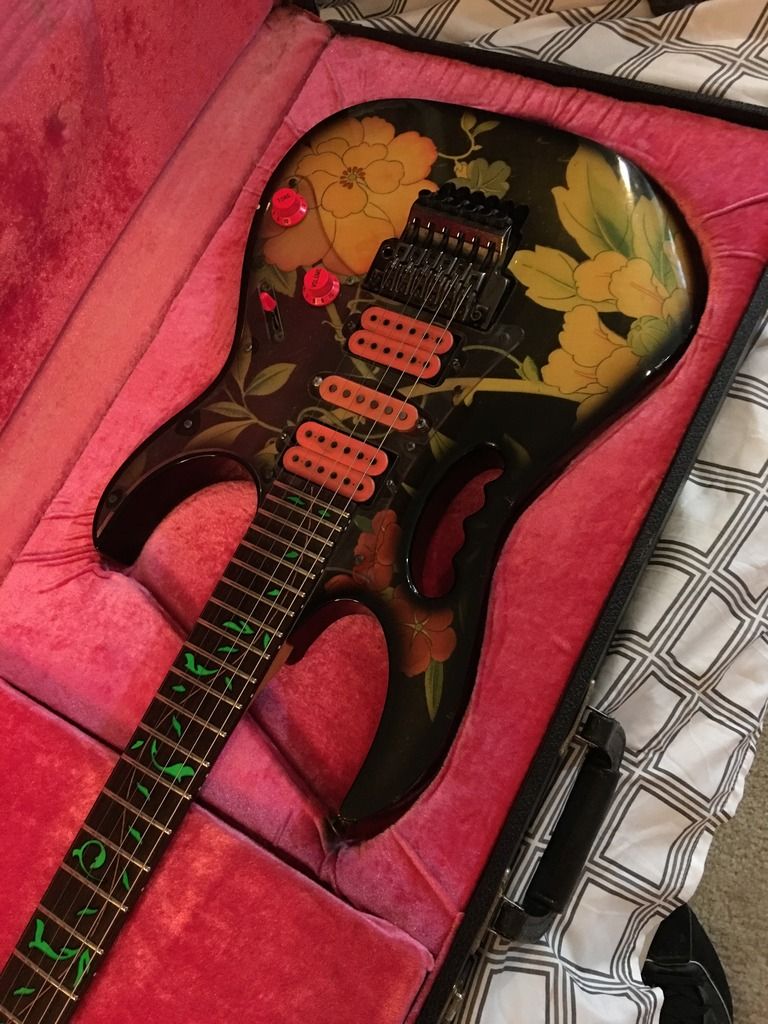 Yup, there is still a lot of work to be done. There is going to be a lot of gold, and teal going on, with of course more red, black, gray, and white. I haven't decided what color(s) to go with on the beadwork on the bottom.
I don't know much about prices and such, but at $600.00 I really believe I'm getting an amazing deal.