Joined

Dec 22, 2008
Messages

103
Reaction score

38
I had a customer bring this in to me - it's an Epiphone Dot with a bust headstock.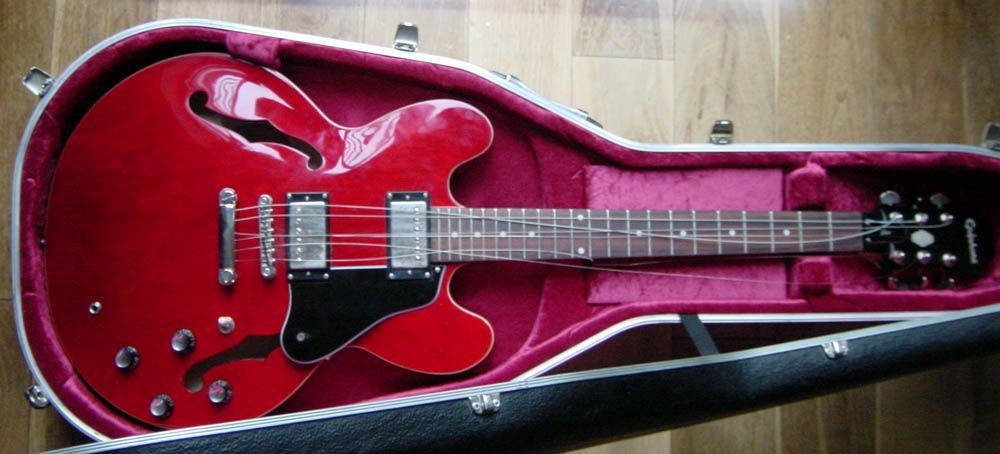 Normally a straight-forward enough fix, but on this occasion the break is a little short. I'm worried that a glue and clamp might not suffice - the break is just at the scarf join, so I suppose that it ought to be fine... (I'm going on the notion that the glue is stronger than the wood).
Part of me really wants to put splines in here to spread the load, but I'm not at all sure if they would help or are even necessary?
What's a guy to do???