Joined

Feb 22, 2014
Messages

984
Reaction score

676
Hey everybody,
It's been quite some time away...WHEW. I've been out of this game for too long.
I'll get straight to it:
Build number four (?) is kicking off!
As some might have seen a few years back, I completed an R.M. Olson DG-335 kit build in Pelham Blue. Shortly after, Robert retired from building, and I was in search of a halfway decent Trini Lopez/DG-335 style kit. Semi-hollow bodies are one style that I will never build from home, as the labor and tools needed to do one are not very cost- or time-friendly.
Long story short-
The Fret Wire
recently got these back in stock, and I must say I am pleased with the quality. for $300 and some change, I received this kit with Grover Rotomatics, upgraded Switchcraft parts, and matched neck to body. The hardware is quite decent per general kit expectations.
MY PLANS FOR THIS BUILD:
-
60's Trini Lopez "half-assed replica"
- Cherry Red (stain?
I will need some help with the period-correct completion of this process
) to include nitro clear
- Chrome Hardware
- Trapeze tailpiece (possibly with period-correct wood insert in accordance with Trini models)
- SD Phat Cat in neck, ? in Bridge
Here are the preliminary impressions of the kit:
Very rough sanding, which isn't an issue at all. Drilled holes and routes were not as clean as the Olson kit, but I am still pleased (there was just minimal tear-out in the neck route as you can see.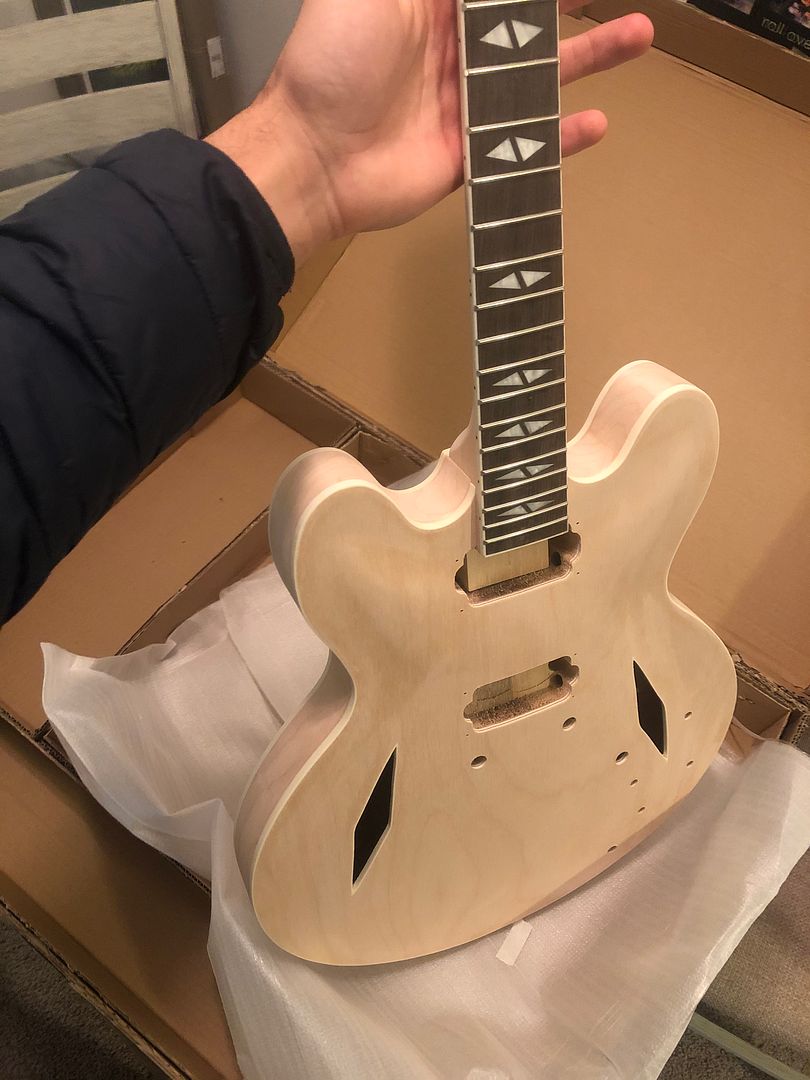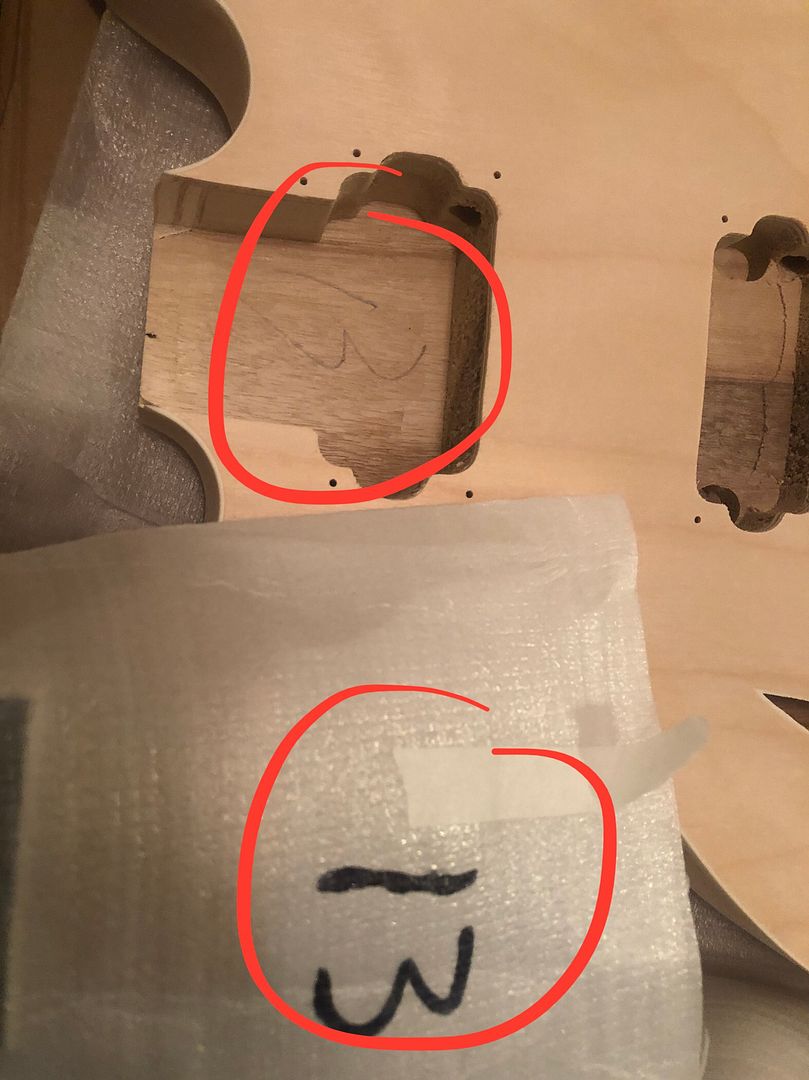 Let me know what you think, questions, comments, concerns, and
most of all ADVICE on this cherry red finish
!
Ethan