Joined

Jul 9, 2011
Messages

383
Reaction score

142
Hi!
I got a Les Paul SB studio in Jan, love the guitar, but have always wondered why the fretboard seems so weird. According to the Gibson website, it should have been a rosewood fretboard. However, mine doesn't really look nor feel like RW nor does it look like Baked Maple.
Yesterday, while going through some of the Wampler pedal demos, Rob Chappers sort of introduced about the guitar he was playing: a les paul studio swirl, which had obeche fingerboard on it. I realized that those fretboard look exactly like the one on mine.
Now, here is the tricky bit, I bought the guitar from Thomann, on its page, nothing about fretboards was ever mentioned, so I guess that I can't say they are false advertising.
However, on gibson.com, the studio silverburst never had obeche fretboards, (ebony>RW>BM), can that be called false advertising then?
Here is a pic of the FB on my studio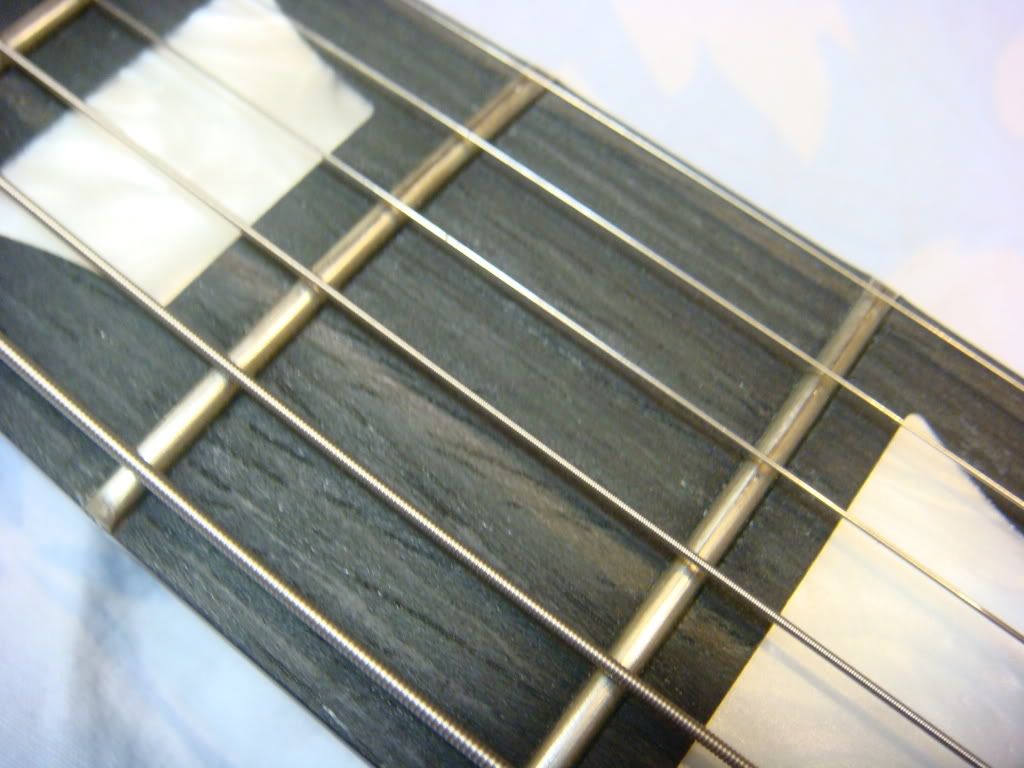 A fellow MLPer's studio which has obeche
Looks like it, doesn't it?
P.S. Don't get me wrong, I still love my guitar just as much, I just don't like Gibson not telling me that there could be obeche on the model of a certain guitar, yet still supplying it with obeche.