Hey Guys,
here is my new 1959 Makeover made by Florian Jäger. Its the BM 2-3 add-on done to a 2001 R9. Include in the BM2-3 is:
- new shapings
- nitro laquer
- inlays
- neck reset
- fingerboard
- nut
- truss rod
- aging
all close to the originals and really authentic...
and those Parts are installed:
Tuners/Tips - 59 Grover PAT Pend
Switch Ring (aka.. Poker Chip) - DMC Parts
Switch Tip - DMC Parts
Switch Nut - original 60s
Pickup Rings - DMC Parts
Pickups (and Covers) Neck: 62-63 PATno double black 7,23kohm and Bridge 61-62 PATno Zebra 7,94kohm - both late PAFs specs and sound!
Pickguard - no
Pickguard Bracket - no
Bridge (posts, and thumbwheels) - original 62 wire - late 50s
Tailpiece - original late 50
Tailpiece Studs - late 50s
Knobs - DMC Parts aged
Pointers (knob) - original late 50s
Jackplate - DMC Parts
Pots - original late 50s early 60s
Caps - original bumble bees
Backplates - stock
and now the Pictures:
Gibson 1959 Burst pictures by vertride - Photobucket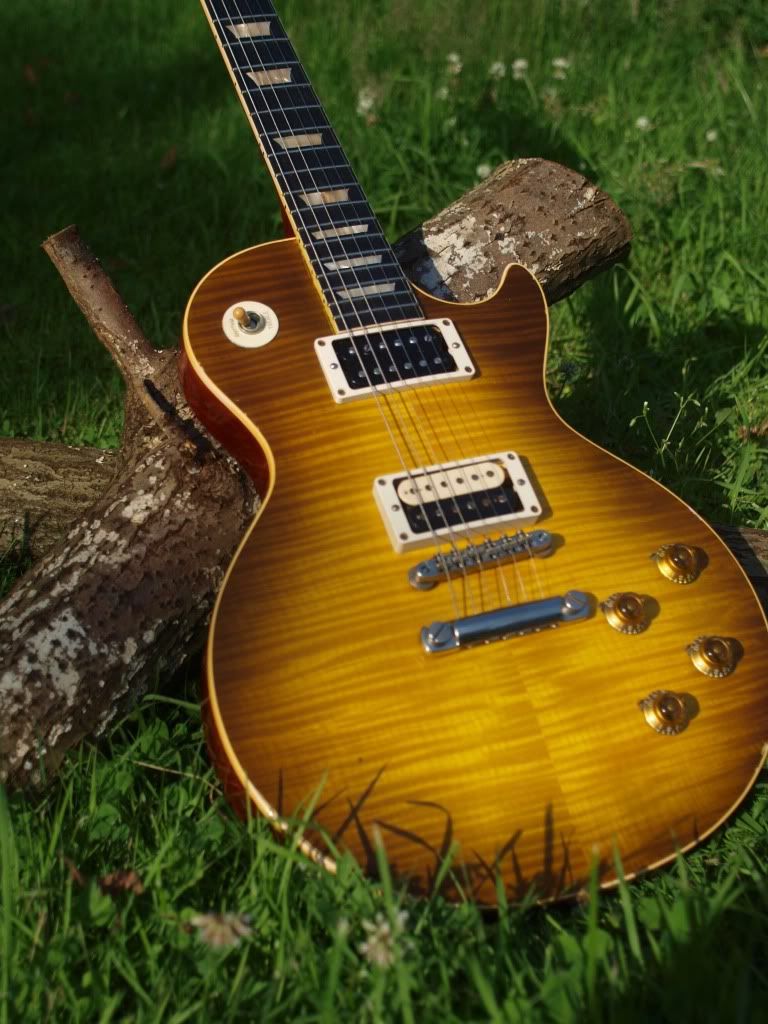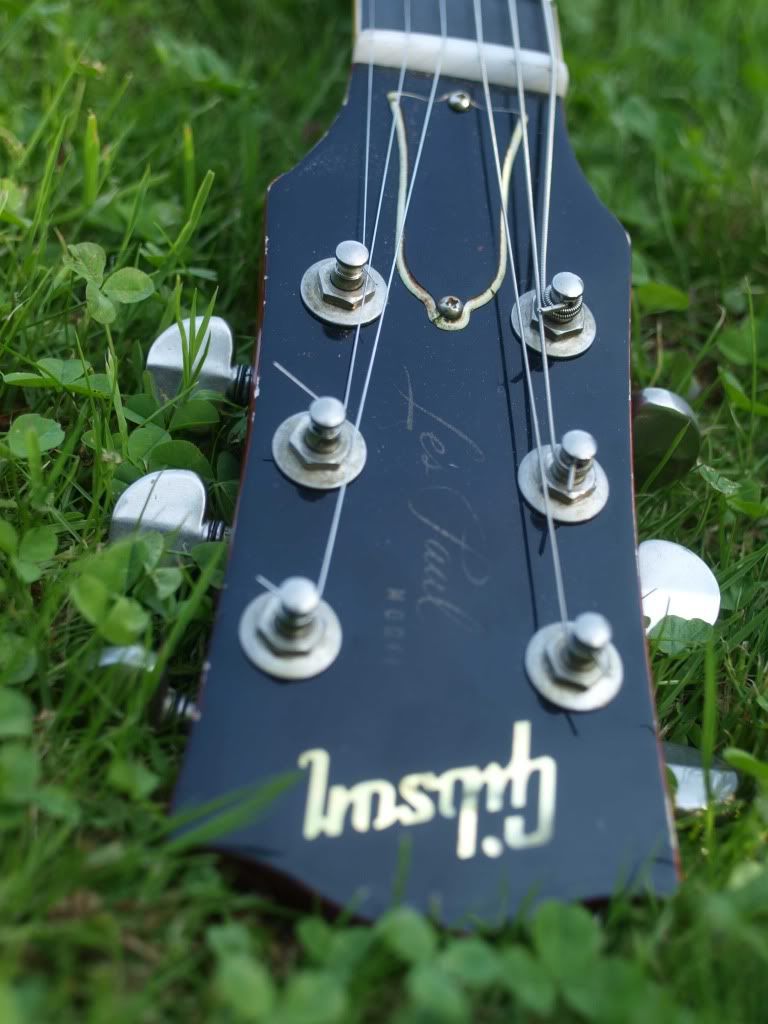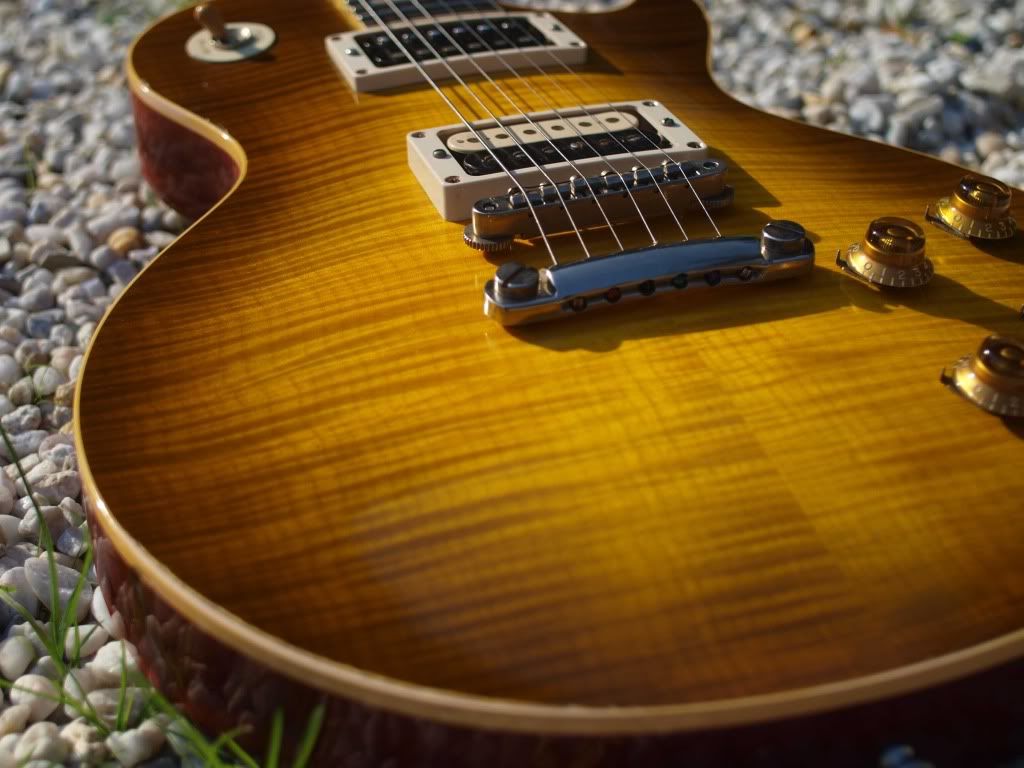 This guitar looks sound and feels like an old one. Florian made a really nice job. The sound is amazing and is close to my idea of a burst sound. All tone important Parts are from the late 50s or early 60s and the plastic from DMC.